Sheyi Bankale Selects His Favorite Works on Saatchi Art
We're thrilled to have curator and editor Sheyi Bankale curating an exclusive collection of art as part of our ongoing Guest Curator series. Discover his selection of works on Saatchi Art below.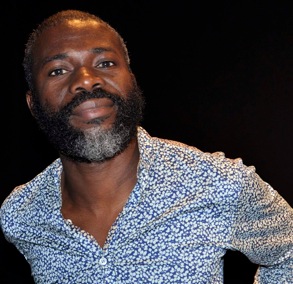 Sheyi Bankale
Curator of Next Level Projects & Editor of Next Level magazine
Sheyi Bankale is the Curator of Next Level Projects and Editor of Next Level magazine. Next Level is one of Europe's seminal art photography magazines with a dynamic mix of photography as contemporary art. The publication features a diverse range of the world's most influential photo artists. It aims to bring awareness and debate to contemporary culture, showcasing and celebrating artists across various disciplines and alongside inspiring, provocative, and critical writing.
Sheyi's wealth of experience is well received by his peers and he frequently acts as panelist, judge and nominator for The Art Foundation, Google Photography Prize, CONTACT Photography Festival BMW Prize, The Pix Pictet, and Next Level Awards. He is a leading expert on photography at major international portfolio reviews such as Houston Fotofest, and Les Rencontres D'Arles, and facilitates the acquisition of photo art works with international museums, art collectors, and private clients.
He is Visiting Professor of Photography at the University of Derby and has lectured on 'Photography as Contemporary Art' at Sotheby's Institute of Art, University of Westminster, City University – London, and the University for the Creative Arts and Centre of Contemporary Art – Lagos. Sheyi Bankale is renowned for his curatorial work in recent years at Next Level Projects, as well as curating an extensive touring exhibition on contemporary photography, 'Alice in Wonderland', for the European City of Culture 2011, which is the largest exhibition of contemporary photographic art displayed in Finland.
See highlights from Sheyi Bankale's Guest Curator collection.
Love reading about all things art? You can have articles from Canvas, curated collections and stories about emerging artists delivered straight to your inbox. Sign up for the Saatchi Art Newsletter.