Marc Hendrick Champions Artists in his Personal and Professional Life
We're thrilled to introduce you to Marc Hendrick of Slowdown Studio, an LA-based company that collaborates with a growing stable of artists to create woven cotton blankets, as part of our ongoing Guest Curator Series. Fresh off the launch of Slowdown Studio's Season Five edition, Marc took a moment to talk about the role art plays in his life, his personal style (minimal), what he'd do with a time machine, etc… Plus, see a selection of some of his favorite works on Saatchi Art. 
Each season at Slowdown Studio features a limited-edition release of 100% cotton woven blankets, spotlighting the work of artists from around the world. The latest edition, Season Five, includes: The Paris-based Byzance Design Studio, Texan-based painter Jonathan Ryan Storm, Hungarian textile designer Dora Szentmihalyi, and artist/designer residing in Virginia Marleigh Culver.
Priced at $230 and made in the U.S.A, upcoming collections are set to expand with woven blankets sold as a sets with assorted items such a notebooks, ceramics and accessories.
"I like to find artists who are doing work that feels different and fresh. It doesn't matter what field they're in: this collection has a painter, a digital artist, a textile designer and a graphic design studio."
What was the first piece of art you bought?
One of the earliest original artworks I remember buying was a signed Daniel Johnston comic/print. It's still on the wall, and it's still pretty weird.
How would you describe your taste in art? What are you most drawn to?
I'm drawn to color and pattern above anything else. My color palette at the moment is pink/orange/green, which is strange because I always seem to wear plain grey or white t-shirts. I love abstract art, mainly painting and screenprints, as well as architectural or landscape photography.
What role does art play in your life?
It plays a big role. Ever since I became involved in design, I've always worked with artists. I used to run a clothing label that was an artist collective, and now with Slowdown Studio we work with different artists designing our blankets. Sourcing new artists and discovering new art is my favorite part of the job.
What do you collect?
We've just moved into a new house, so I'm starting to collect art by artists I've worked with, as well as local artists. My new favorite is a large photograph by LA photographer Sinziana Velicescu.
How would you describe your personal style?
Pretty minimal! I love color and pattern in art, but my personal style is the opposite. I have started branching out into a few bright colors, but, generally speaking, I'm wearing a grey t-shirt, black jeans, and white sneakers.
If you could only have one piece of art in your life, which would it be and why?
My favorite contemporary artist is Jonas Wood, so it would have to be something by him. Though, if I'm really reaching into the time machine, gimme something by Matisse.
Which artists would you most like to meet?
If the time machine is still available, I'd love to spend a day in the life of Warhol's Factory in its heyday. I've loved every biography I've read set in '60s-'80s New York, so I think I'd be able to see some pretty kooky stuff hanging out with Andy and co.
Which books are on your bedside table?
Currently reading Bruce Springsteen's autobiography, Born to Run.
What music are you currently listening to?
New: Sampha, The Lemon Twigs, Thundercat, Mac DeMarco, A Tribe Called Quest.
Old: Emitt Rhodes, Ghetto Brothers, George Harrison, The Cleaners from Venus.
What was the last great exhibition you went to?
I loved Eric Yahnker's show in Culver City last year.
Do you have a favorite museum or gallery?
Slow Culture in LA, though it shut down 🙁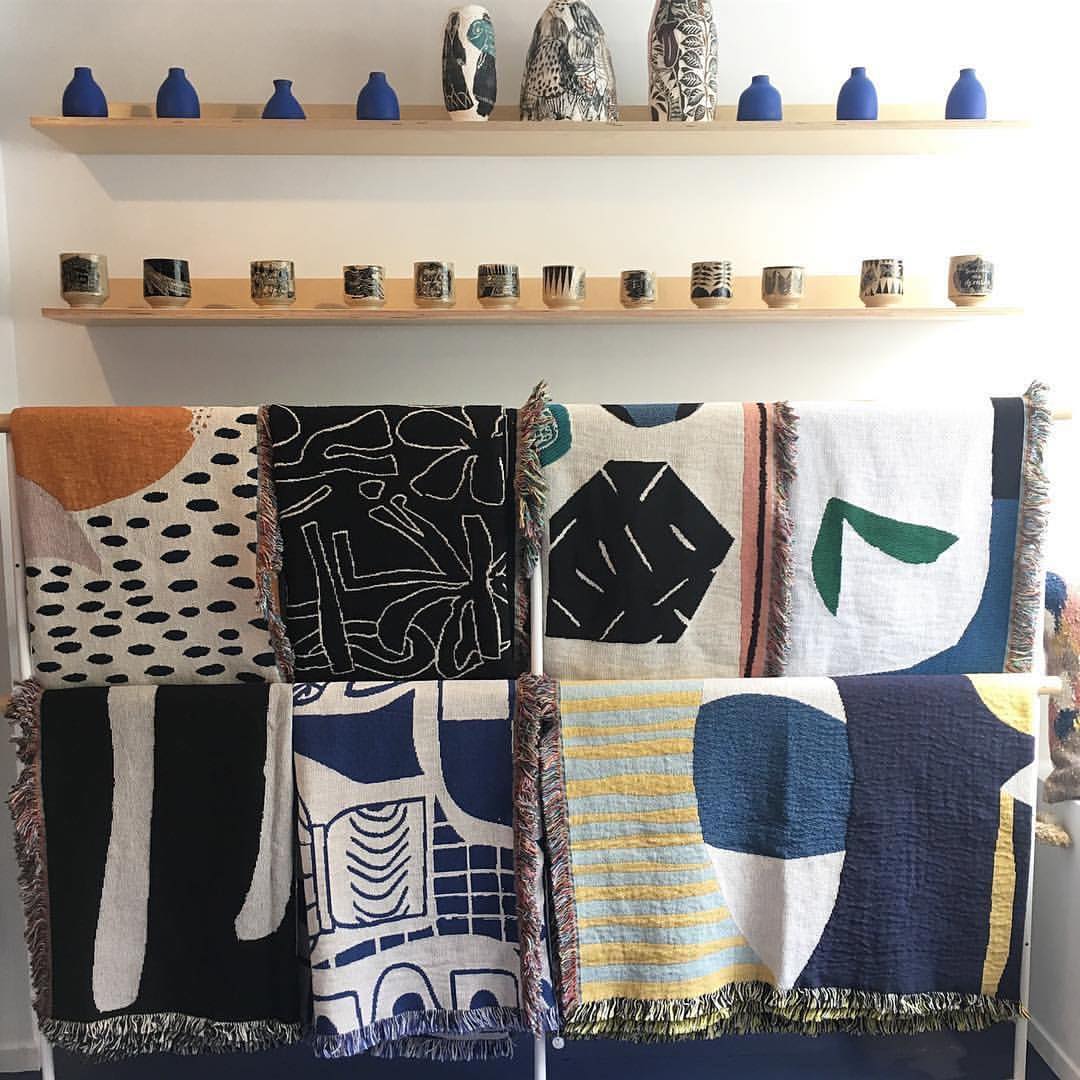 If you could give one piece of advice to young artists, what would it be?
Create as much as you can, and don't be afraid to put your work out there.
What would you like to do if you weren't pursuing your current line of work?
I'd be a music supervisor for film and television. And if that failed, a professional dog walker.
What projects are you currently working on? Where can we next see your work?
Plenty of Slowdown Studio collections will be coming out this year. We've been working with some amazing artists so keep an eye out!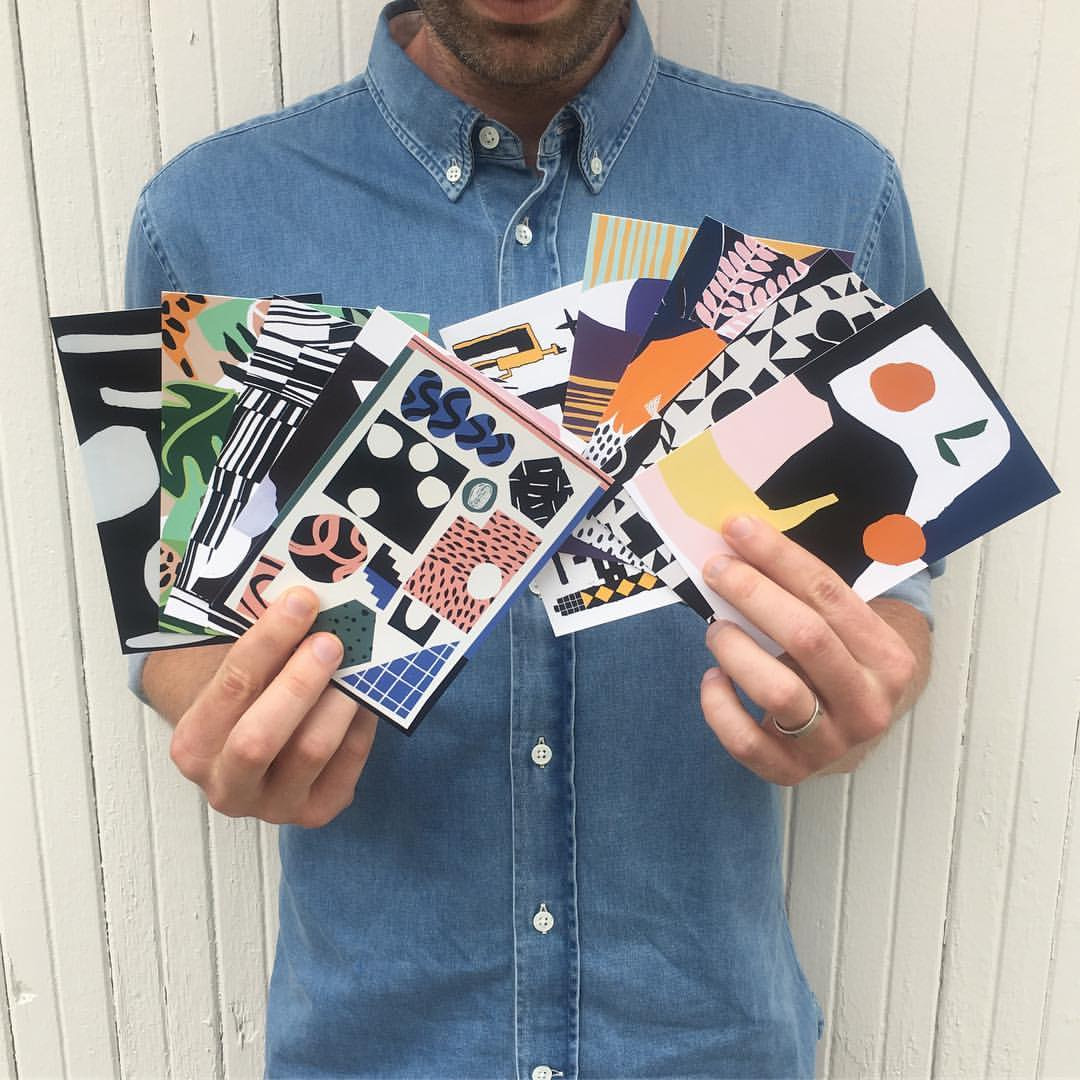 See all of Marc's exclusive collection here, and all of our past Guest Curators here.