Istanbul: A Day in the Life of Görkem Dikel
Discover Istanbul, Turkey seen from the eyes of a local artist in "A Day in the Life of Görkem Dikel." This week, as her group show "Eyewitnesses" at REM Art Space exhibits, Görkem offers us a peak into her daily life in Istanbul, showing us her favorite spots along the way…
10:00 AM
I usually start my day between 9.30-11.00 am. It depends when I went to bed at night and from where…Sometimes long party nights makes me totally start late to the day. I spend a little time in the bed until I am totally awake – twitter and some websites help me.
After putting in my contacts I'm ready for breakfast!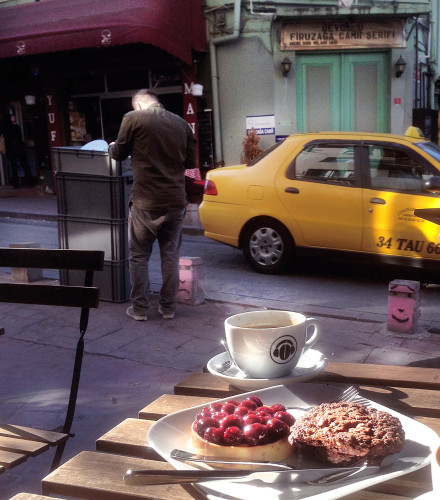 10:20 AM
Breakfast is connected to happiness somehow – the whole day can depend on it! Sometimes I eat delicious cookies outside.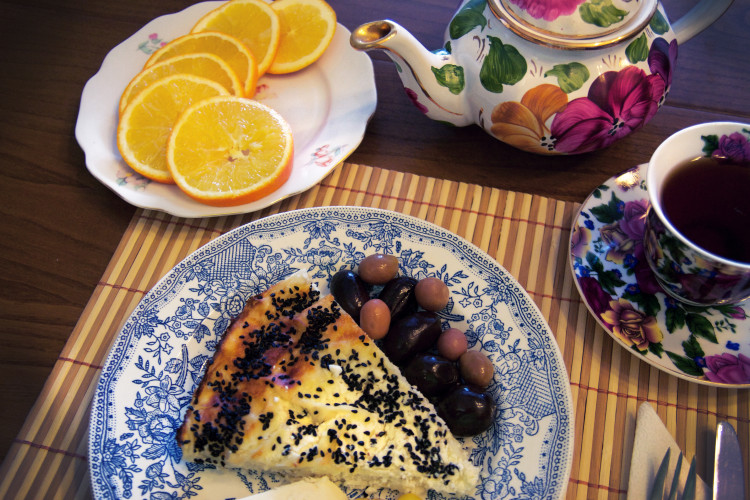 And sometimes I prepare it myself. My breakfast taste goes between the Turkish and Andalusian cuisine. Here you see a börek with black tea, which is one of the examples of delicious Turkish cuisine!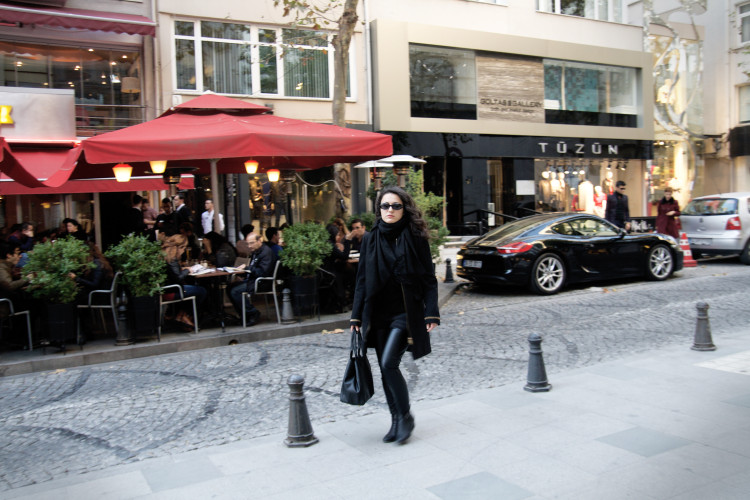 11:30 AM
Every day I change my bag. So I need to be very careful to not to forget an important item in yesterday's bag! I have everything in my studio but the keys, usb stick, etc has to be inside the bag….
Istanbul is a big city, the distances are big too. There is usually traffic jam so I prefer to walk everywhere I can, especially the studio which is only one block away from my house.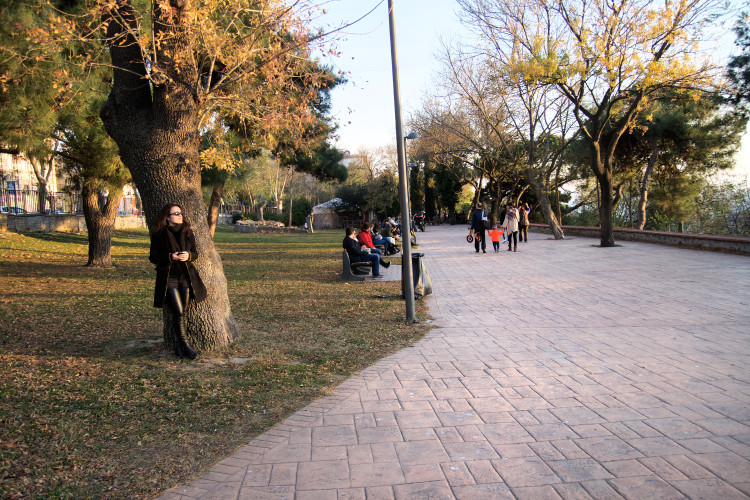 The best kept neighborhood secret is Maçka Parkı, which is a park located between the Bosphorus and Şişli (my neighborhood). It is pretty big, and in a city full of cement blocks. It is quite relaxing to go there to see beautiful nature with its animals!
12:00 PM
I get to my studio around 12-1 pm. First, I open the windows in order to get some fresh air inside. Then I take the tools and go!
Today, I am working on a painting which I titled, "Dark-Skinneds, Cops and Women" before I finished it. Maybe I will destroy this painting. I have destroyed lots of paintings so far, so as you see, it is not easy to reach to the final state of the piece.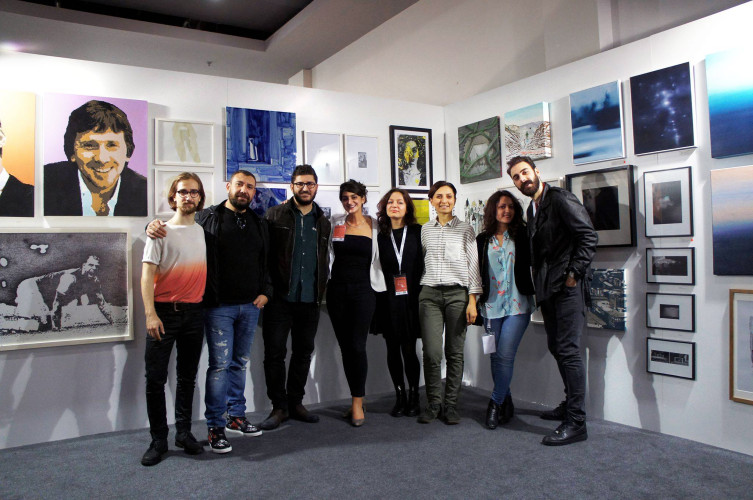 8:00 PM
When I finish working, I prefer to go to the openings of new exhibitions and art fairs which pop up on my mobile during the whole day. Istanbul has a really active art life and lots of art spots to go to. Also it feels really good to get in somewhere and go out with plenty of people I know…
We recently took part in Contemporary Istanbul art fair with Berlin Istanbul Quartier. Here you see the curators and artists of Berlin Istanbul Quartier in our booth at the fair.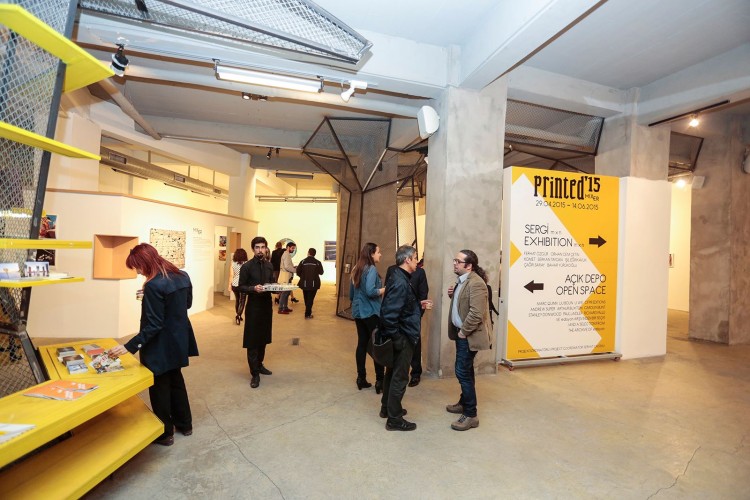 The galleries of Tophane and Nişantaşı district are my favorite spots to meet up friends: Daire, Pi Artworks, x-ist… No doubt I'll find at least two of my pals even I haven't given them a call.

9:00 PM
I'm really excited about this old venue transformed into a brand new cultural and artistic center. After long years of abandonement, Bomonti Beer Factory said, 'Hello' to the people of Şişli with 'Babylon Bomonti', an arm of a well known music space called Babylon, and 'Alt' which is Salt Gallery's new location. I am planning to check it out as soon as possible.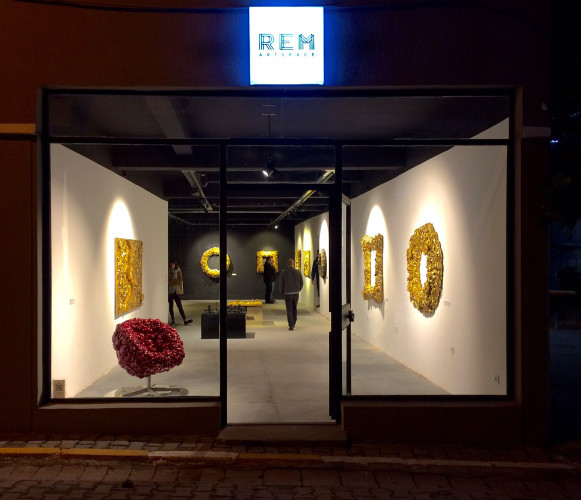 For those planning to make it to Istanbul, it should be very good to visit REM Art Space which just joined to the remarkable art spaces of Tophane district. You will be able to see our new collective show 'Witnesses' by the first week of December there, do not miss it!