Red Carpet Jewelry Designer Irene Neuwirth Guest Curates An Exclusive Collection of Art
We're thrilled to have acclaimed jewelry designer Irene Neuwirth guest curating an exclusive collection of art as part of our ongoing Guest Curator series. Read on to discover the role art plays in her life, first piece of art she bought, the artist she'd most like to meet, and the last great exhibition she attended.

(Image: Courtesy of Romy Suskin)
Raised in Southern California, it is no wonder that jewelry designer Irene Neuwirth is inspired by the ocean. Her designs incorporate raw, un-manufactured gem cuts and mix together bold colors for a truly unique collection that has earned her praise from the fashion press and several CFDA nominations for Accessory Design. A red-carpet favorite, the brand has been worn by some of the most glamorous Hollywood stars including Halle Berry, Jessica Chastain, and Scarlett Johansson. Irene's original design sensibility is reflected in her current home, a bungalow on the canals of Venice, California, where she has curated cherished pieces of art, furniture, and keepsakes from her travels. For Saatchi Online, the designer shows her penchant for unusual color pairings and whimsical images by selecting some favorite pieces for the latest Guest Curator collection.
How would you describe your personal style?
I love to mix patterns and colors. My style is a bit bohemian but in a modern way.
How would you describe your taste in art? What are you most drawn to?
Wide open. I lean toward anything with gorgeous colors.
What role does art play in your life?
A huge part. My mom is an artist, when I was a child I always had colored pencils and a drawing pad with me. I am really inspired by color.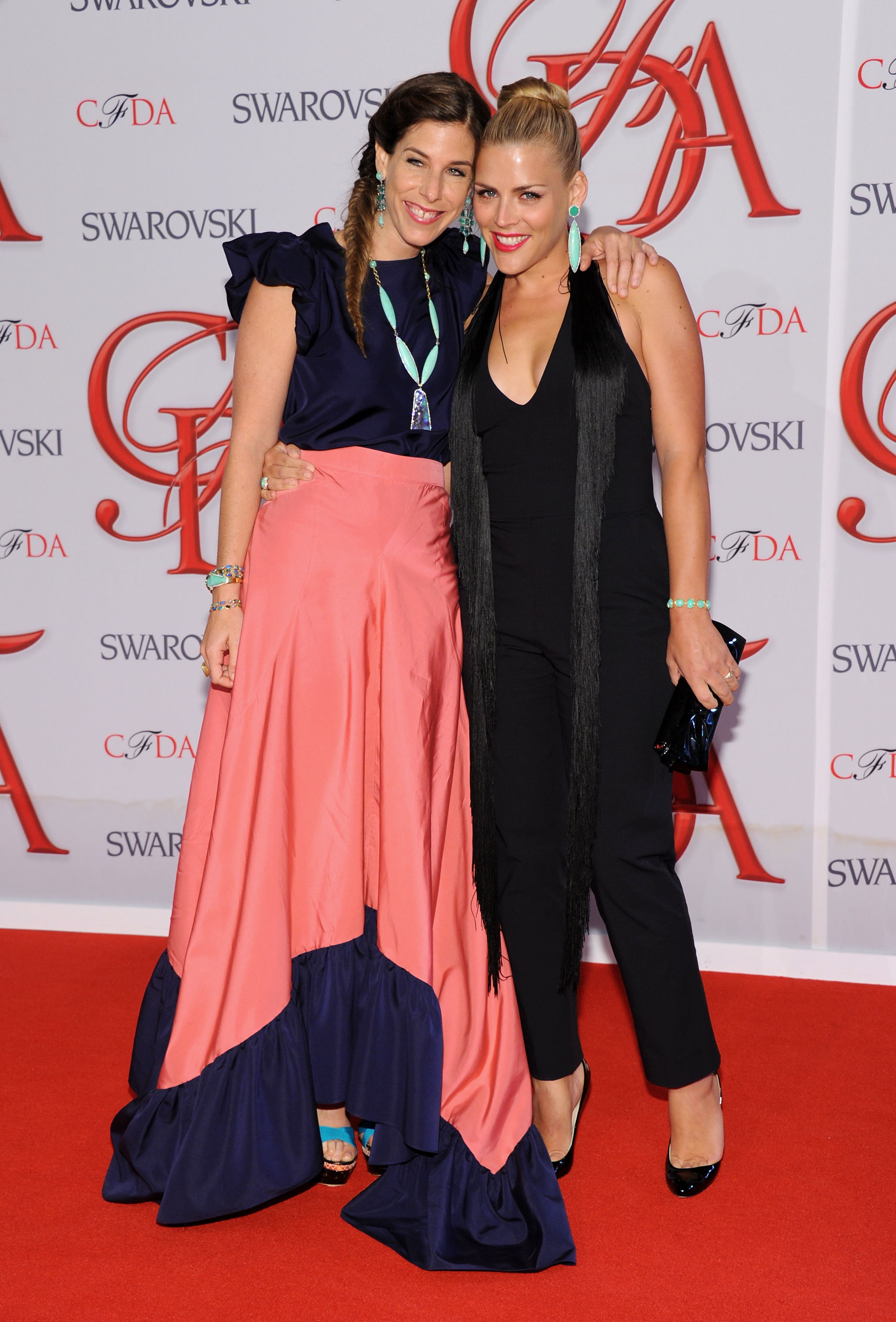 Irene Neuwirth with actress Busy Philipps, both wearing Irene's designs (Image: Courtesy of Irene Neuwirth)
What do you collect?
Anything with horses and hearts, just like a 12 year old!
If you could only have one piece of art in your life, which would it be?
A Campana Brothers teddy bear chair OR a Richard Misrach beach photo OR a Louise Bourgeois Spider sculpture. See how agreeable I am?

Irene Neuwirth featured in Vogue Magaine, June 2013 (Image: Irene Neuwirth)
Which artist would you most like to meet?
Louise Bourgeois!
What was the first piece of art you purchased?
A Kazuko heart pendant.
What was the last museum or gallery you visited?
M+B Gallery in Los Angeles.
Favorite city to explore or experience art?
PARIS!
Abstract or Figurative? Figurative.
Color or Black + White? Color.
Digital or Analog? Analog.
Bacon or Basquiat? Bacon.
Murakami or Mondrian? Murakami.
Rothko or Ruscha? Rothko.
The Beatles or The Rolling Stones? The Beatles.
Love reading about all things art? You can have articles from Canvas, curated collections and stories about emerging artists delivered straight to your inbox. Sign up for the Saatchi Art Newsletter.
SaveSaveSaveSave
SaveSave
SaveSave
SaveSave