Geoffrey Zakarian, Food Network Star and Chef Guest Curates
We are thrilled to have Food Network Star and Chef Geoffrey Zakarian as our latest Guest Curator, guest curating an exclusive collection of art as part of our ongoing series.
Geoffrey's taste, style and passion for fine cuisine have defined his career, which has spanned more than 20 years. An accomplished chef who has presided over some of the country's top kitchens, Zakarian travels the world on a never-ending quest for new ingredients, techniques and challenges to enhance the dining and hospitality experiences at his establishments.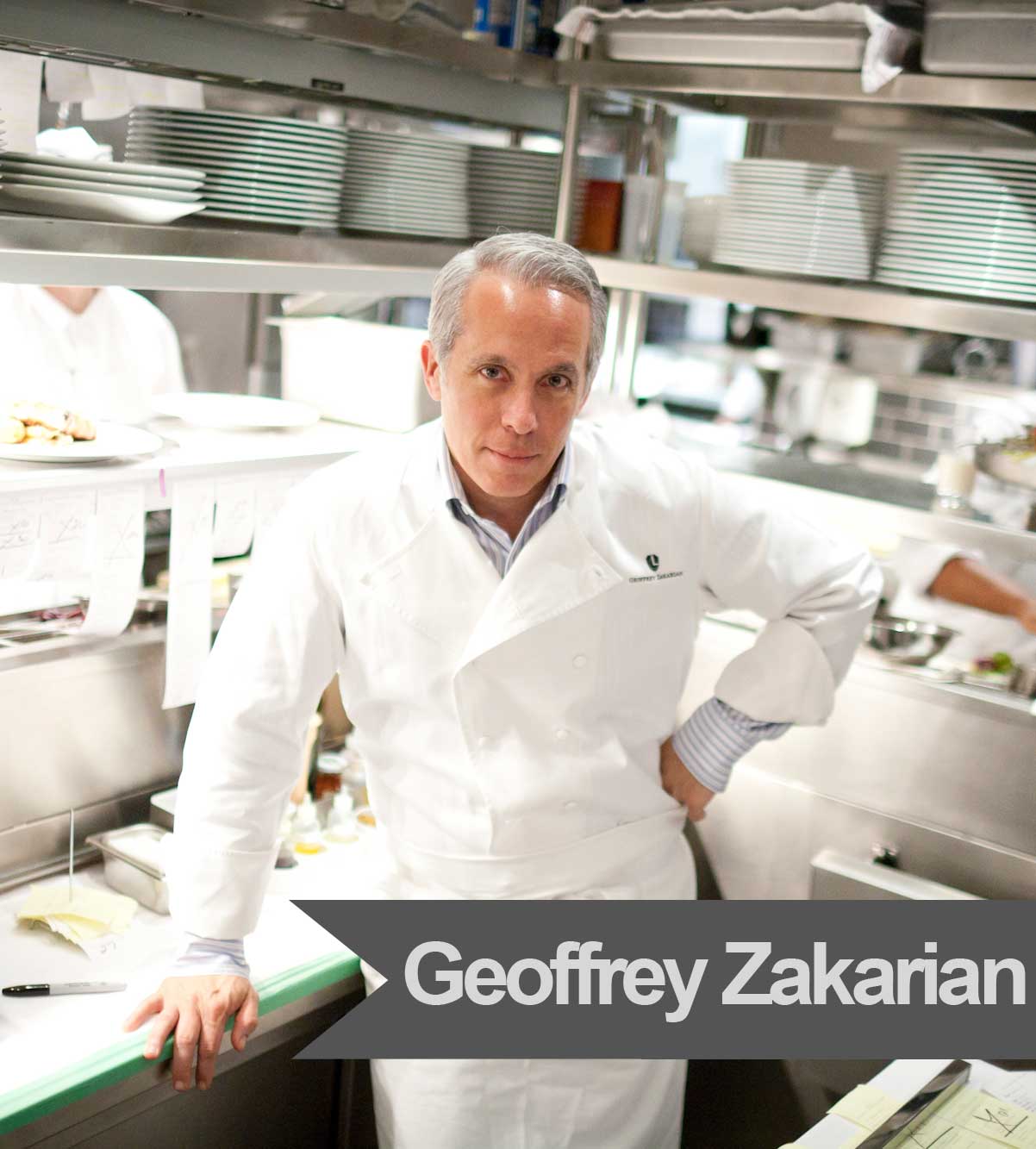 Zakarian's rise to culinary prominence began at Le Cirque, where he took his first job in a kitchen. Over a period of 5 years, he worked his way up from Pastry Sous Chef to Chef de Cuisine under Chef Alain Sailhac. During these formative years, Zakarian would travel and stage at places such as Arpège and Au Quai des Ormes in Paris, Auberge de l'Ill in Alsace, The Dorchester in London, Le Chantecler with Jacques Maximin in Nice, and Pierre Orsay in Lyon. In 1987, Zakarian took his first turn as Executive Chef at the legendary 21Club.
Recently, Zakarian emerged victorious in the 4th Season of Food Network's The Next Iron Chef, Super Chefs. He now appears regularly on Iron Chef America, demonstrating a razor-sharp knowledge of culinary techniques in this fast-paced cooking competition. When he's not battling in kitchen stadium, Zakarian stays busy filming CHOPPED, where he is featured as a recurring judge, and highlights his favorite dishes on The Best Thing I Ever Ate. More About Geoffrey Zakarian.
How do you describe your personal style?
Modern with classic foundations.
What do you collect?
Antique cookbooks.
What was the last museum or gallery you visited?
The Getty Museum in LA. The architecture is stunningly powerful. The masterful play with shadows is genius. I am baffled as to how Meier composed such a three dimensional  vision in his mind that accounted for every movement of the sun.
If you could only have one piece of art in your life, what would it be?
A black and white photo of my family. If two, a Constantin Brancusi.
Which artist would you most like to meet?
Cy Twombly- his works effect me in a good way.
How does art inspire you, your life, your job?
As I strive to build hospitality, environments that create a certain atmosphere, I am acutely observant of my surroundings at all times. Living in New York, I am fortunate enough to be surrounded by masterpieces, large works, public installations. I may see something and it gives me an idea for a dish, a color palate for interiors and mood that would be great for a space.
What was the first piece of art you purchased?
I don't remember!
What does the art in your home say about you?
With the exception of some special pieces, much of what hangs in our home is a collection from our travels and experiences. My wife has a penchant for photography so she prints and frames unique viewpoints of moments in time. I look around the walls and I see my life.
If you could paint, draw, sculpt or photograph, what skill would you most like to possess?
Paint.
What's your preference?
Abstract or Realism? Abstract
Painting or Photography? Painting
Museum of Art Galleries? Galleries
Contemporary or Classic? Contemporary
Color or Black + White? Black + White
Hirst or Hockney? Neither
Picasso or Pollock? Picasso
Bacon or Basquiat? Bacon
Murakami or Mondrian? Mondrian
Moma or Met? Both
LA or New York? New York
Paris or London? Paris
Love reading about all things art? You can have articles from Canvas, curated collections and stories about emerging artists delivered straight to your inbox. Sign up for the Saatchi Art Newsletter.
SaveSave
SaveSave
SaveSave
SaveSave
SaveSave