Berlin: A Day in the Life of Local Artist Ute Rathmann
Discover Berlin, Germany as seen from the eyes of a local artist in, "A Day in the Life of Local Artist Ute Rathmann." This week, Ute offers a peek into her daily life in the city, sharing her favorite spots along the way…
8:00 AM
I start my day by getting up around 8 am and enjoy spending a real long time in the bathroom. After having a little breakfast, I have to hop on to the train to get to the Kunsthochschule Weißensee, the University of Arts, where I have been working for over ten years now as a lecturer for fashion-drawing.
It is a fantastic, very creative place and my students are very talented, so it's still a pleasure for me to work there.
10:00 AM
On the days where I don't give lectures, I like to start my day with practicing Yoga at the gym. I started Yoga 15 years ago and I think that it is one of the best things you can do for yourself. After Yoga instruction I always like to relax a bit in the sauna.

4:00 PM
Sometimes I like to hang around with my students after we finished our lessons. Our favorite place is the Viktoria-Luise-Park, it is so nice there and it even has a fountain.
People who are visiting Berlin for the first time are always surprised how green the city is. We have lots of parks everywhere.
5:00 PM
When I arrive at home I usually start working in my studio. Usually I work on several pieces simultaneously.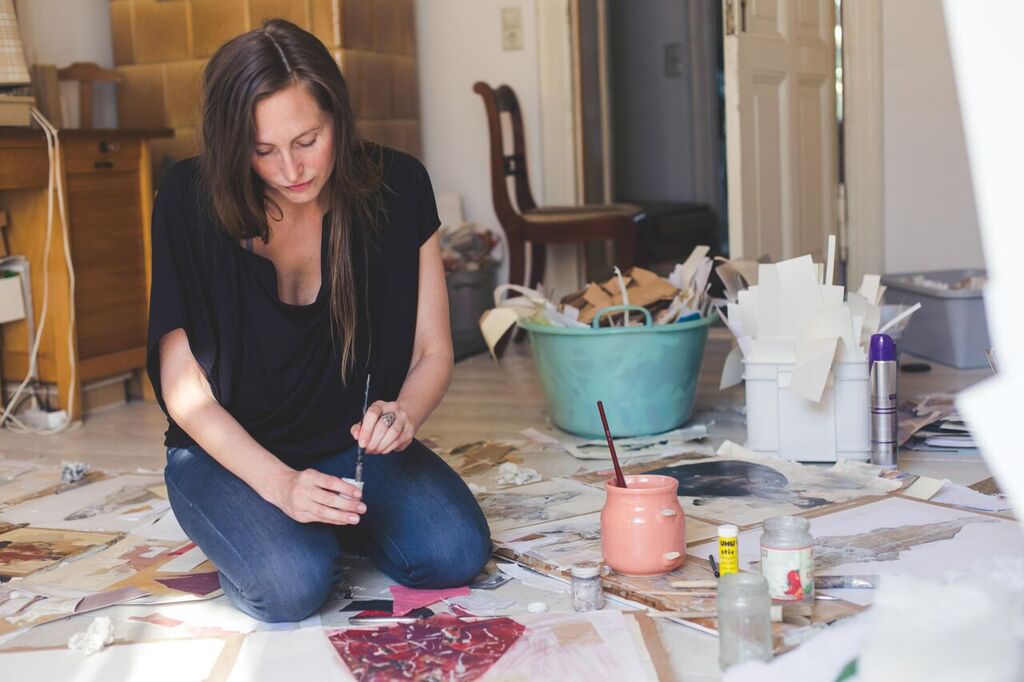 My studio is always such a mess, filled with all sorts of papers, pencils, colors and brushes, etc.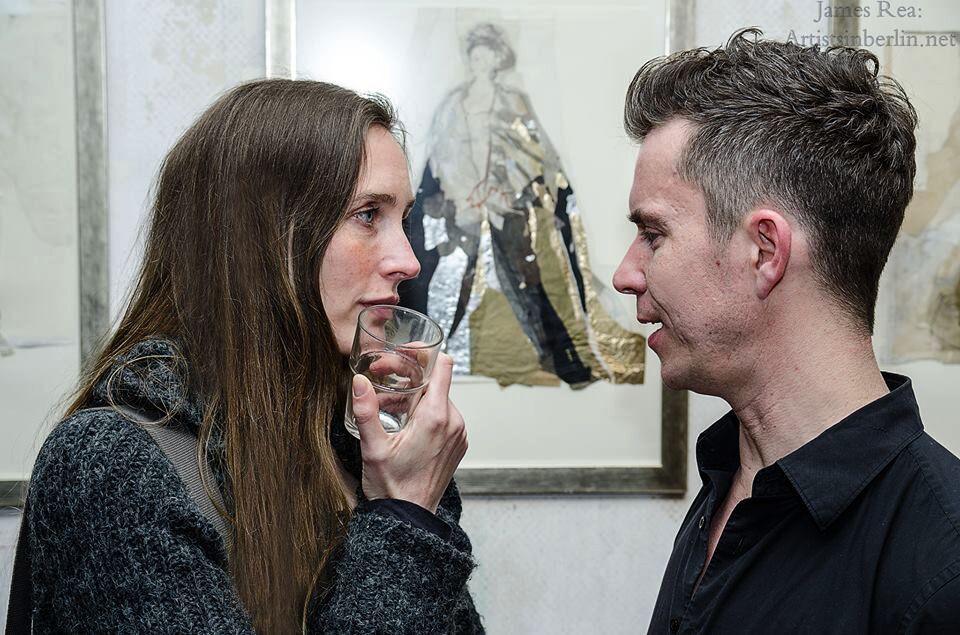 8:00 PM
When I finish working, I often go out to visit exhibitions. One of my favorite galleries is The Ballery at Nollendorfplatz. In the photo you can see the owner of the Gallery, Simon Williams, and I, standing in front of one of my works. Simon is doing a great job supporting young artists; the exhibitions are always very well curated and inspiring.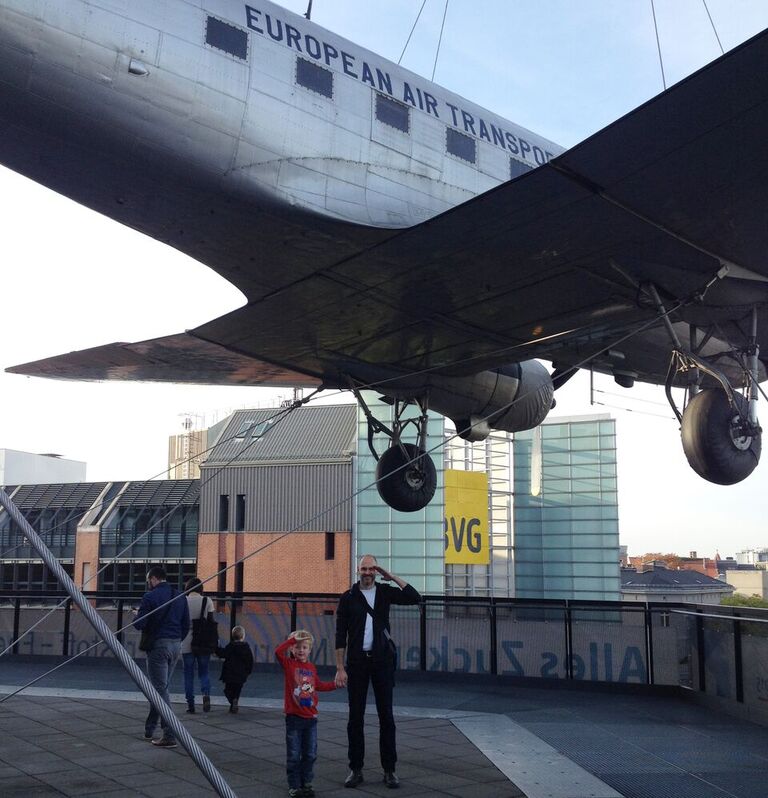 I also like to visit the museums here in town. In the photo you can see my little nephew and my boyfriend standing together underneath a raisin bomber, which hangs over the roof-top of the Technik-Museum. The Western Allies used these aircrafts to bring in supplies to West Berlin by airlift during the Soviet-Berlin-Blockade in 1948/1949.