Bergen: A Day in the Life of Óskar Manuelsson
Discover Bergen, Norway as seen from the eyes of a local artist in, "A Day in the Life of Óskar Manuelsson." This week, Óskar offers a peek into his daily life in the city, sharing his favorite spots along the way…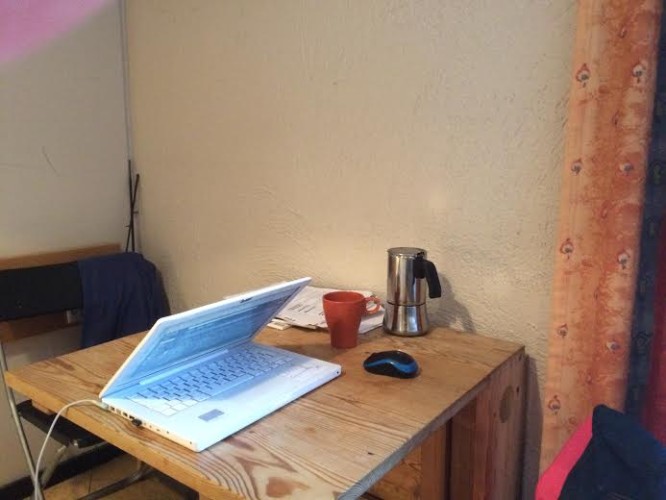 9:00 AM
I start my day by making coffee, check my emails, news and relax a bit if possible.
10:00 AM
I keep it simple for breakfast, one cup or two of coffee, yogurt and banana does the trick for me.
12:00 PM
Getting around is pretty easy, I take the light train to town, takes me 15-20 minutes to get there, and another 10 minutes walk to my studio, on the way I might grab some lunch.
I stop often at Söstrene Hagalin, its a shop with ready made fish, from burgers, fishcakes, stew , wraps, I usually go for the stew.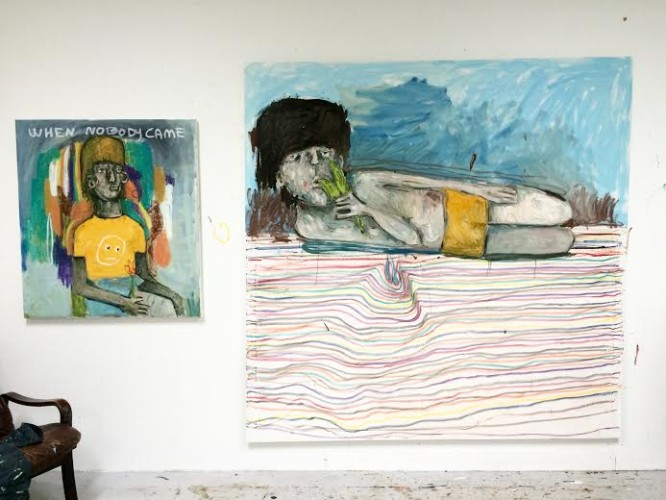 1:00 PM
I get to my studio between 13:00-14:00. Today, I am working on several pieces, for two different shows, one in Reykjavík, Iceland in March and the second in April here in Bergen. Here are two paintings in progress which will be in the show in April.
9:00PM
When I finish working, depends on the day if I go home or further out, in the center are lot of pubs and restaurants. I just found this arcade computer game at one bar, few drinks and Pac Man is not how I usually end my days, but I think its a good idea to end this day with that.