Belgian Countryside: A Day in the Life of Local Artist Koen Lybaert
Discover the Belgian countryside seen from the eyes of a local artist in "A Day in the Life of Koen Lybaert." This week, in honor of his upcoming solo show at the Santoyo Gallery, Koen offers a peak into his daily life in the country, sharing his favorite spots along the way…
A Day in the Life of Koen Lybaert, as told by the artist
10:00am
I start my day by doing a tour of my studio to look at the paintings I worked on the night before. A painting changes with the light, and what felt finished at night might give me a different feeling in the morning.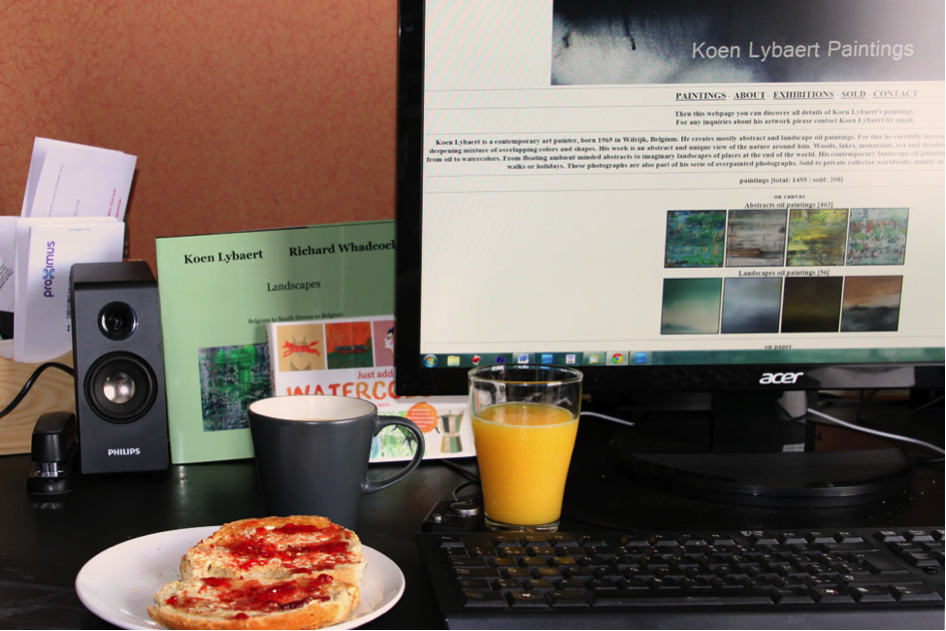 10:20am
I end the tour in my office and have a light breakfast while updating my website and checking my Saatchi Art, Art Stack, Twitter, and Facebook accounts.
11:00am
Most days I go for a long walk around Geel, the town in which I live. Passing green fields and farmers' houses, I find the solitude and simplicity of being alone with nature clears my head, opening up space for creativity. Nature and its rich color palette of greens, yellows, and blues are my main inspiration. In my work I try to translate the rich sights, smells, and sounds of the Flemish countryside onto canvas or paper.

The best kept neighborhood secret is a small forest in Olen, one hour's walking distance from my home. It is a quiet place and my turning point for the walk back.
1:30pm 
After a small lunch I get to my office and work on my administration. I take photographs of new work and upload them to my Saatchi Art account.
2:30pm 
In the afternoon I start a first painting session in my studio. If the weather allows it, like today, I prefer to work on larger abstracts outdoors.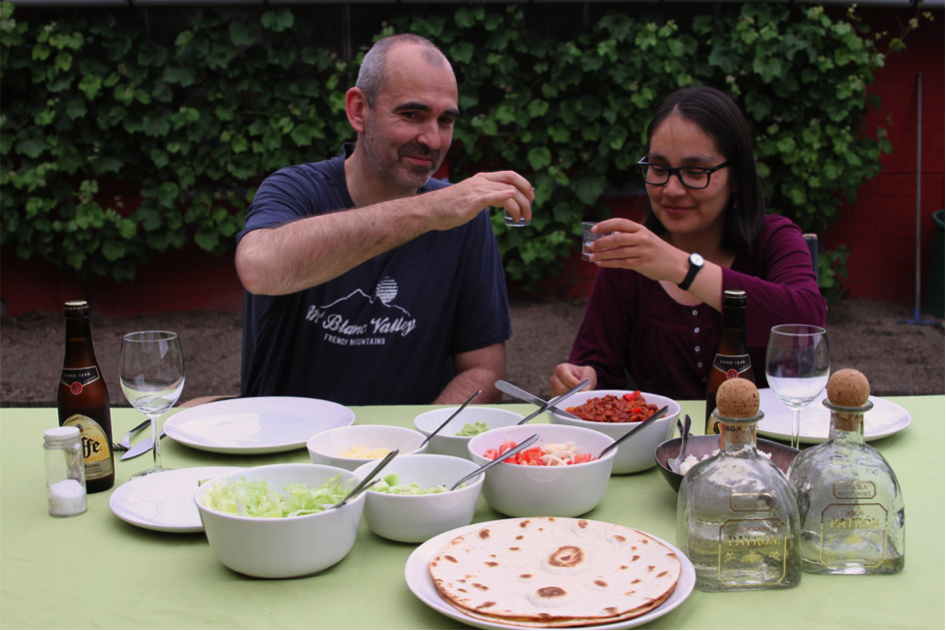 6:00pm 
I love preparing home cooked meals and today I made some Mexican-inspired food. My lovely wife seems to enjoy it, although this could be because of the tequila.
7:00pm
I'm editing some of the photographs I have made at Beringen Mine. This old closed industrial coal mine is one of my favorite subjects for my overpainted photographs series. Knowing the curator of the Mine Museum gives me the opportunity to explore this place from within. I am always excited to be there and I highly recommend a visit.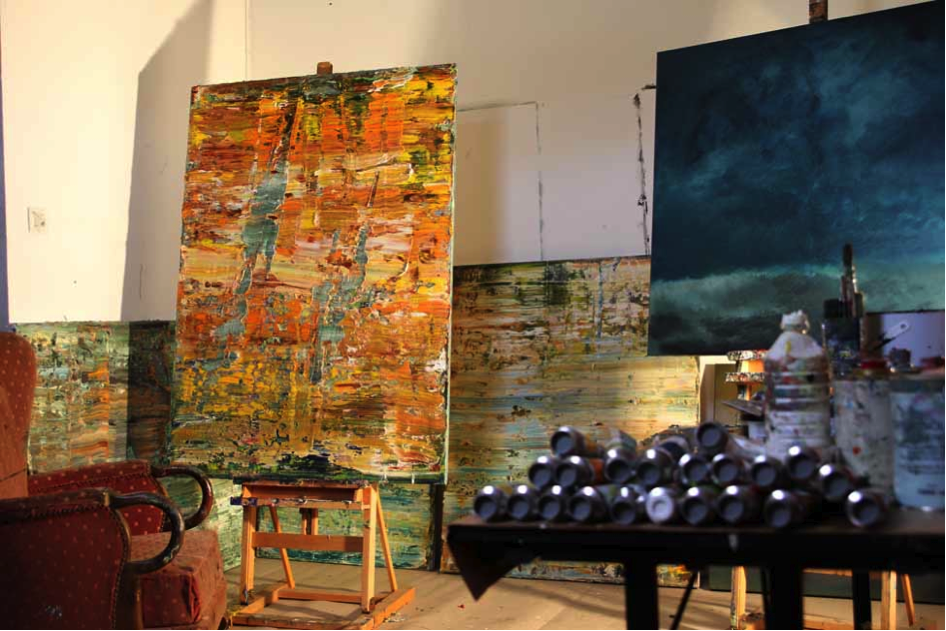 8:30pm
In the evening I move to my upstairs studio for a second painting session. I prefer working in the evening and at night as there is less distraction and I feel more inspired.
00:30am
I relax with a nice cup of tea and enjoy the stillness of the night. At the moment I am also selecting and framing works for the upcoming exhibition in the city library of Geel that will take place in August.
3:30am 
It's time to call it a day.
City Library Geel | June 3–31, 2015
Works for sale online at Saatchi Art.
Bonus: Koen's Vacation Photos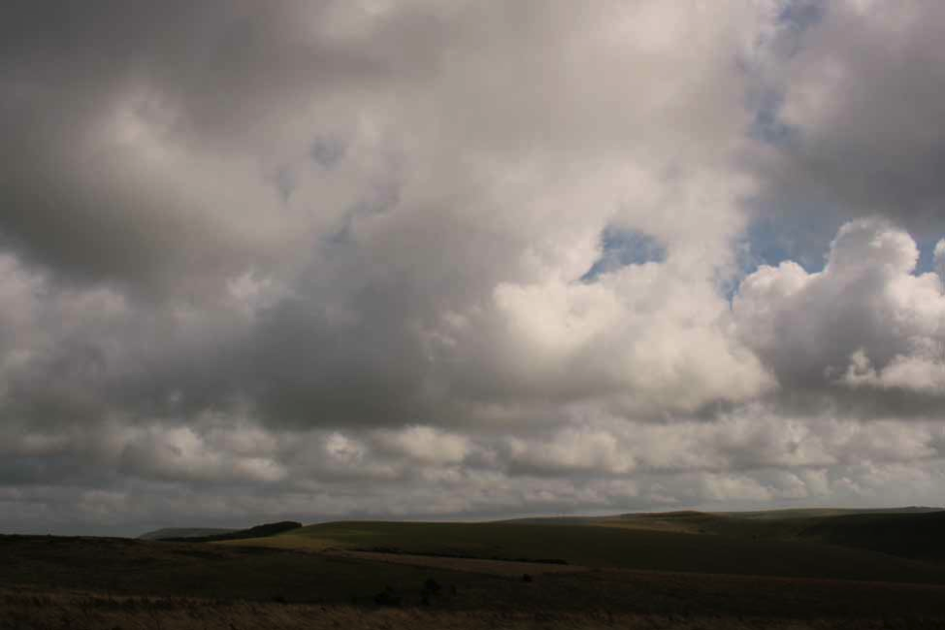 Every year we rent a cottage at the English South Downs. One of my favorite places for my contemporary landscape paintings.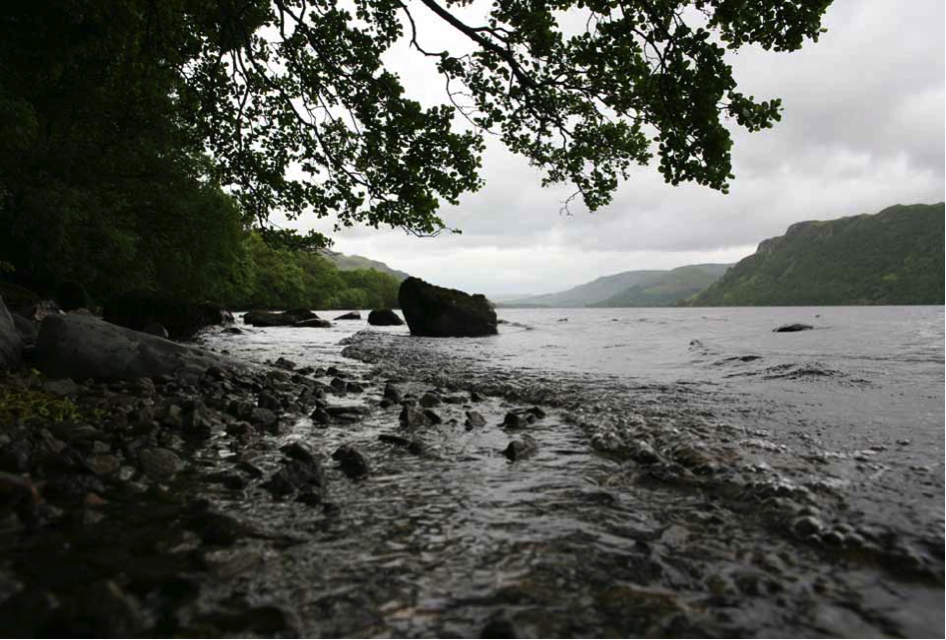 The English Lake District is another spot we try to visit as much as possible. Being at these places gives me enough inspiration for months to work with.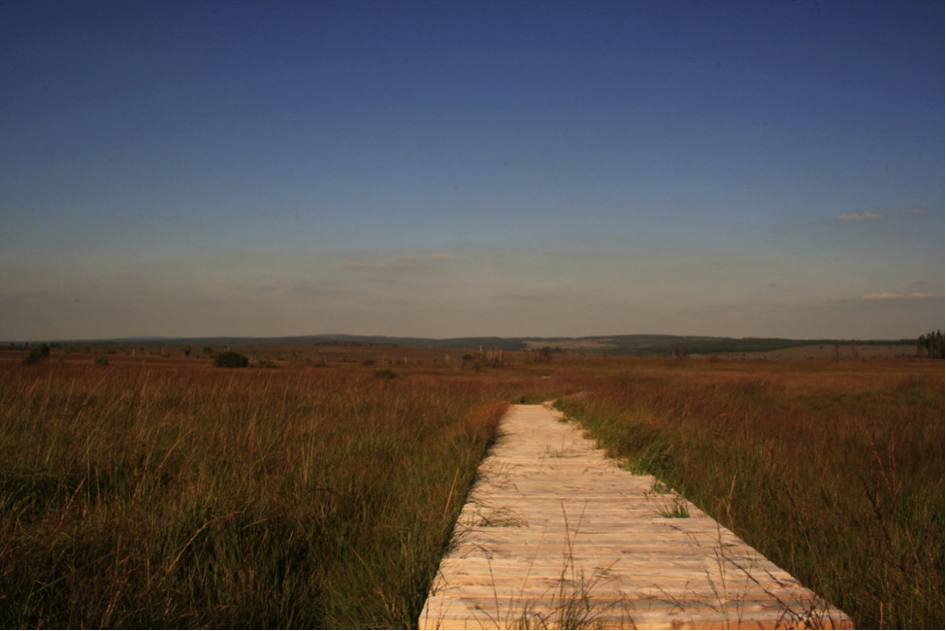 My favorite place to walk and fully enjoy Belgium's nature is the High Fens, one of East Belgium's largest natural reserves. It is next to the Eifel-Ardennes and close to the German border. If possible, we go out for a weekend and combine it with a visit to Köln in Germany, making sure that we check out the exhibitions at the Ludwig Museum.