Art x Cinema: 'True Detective' & Neo Noir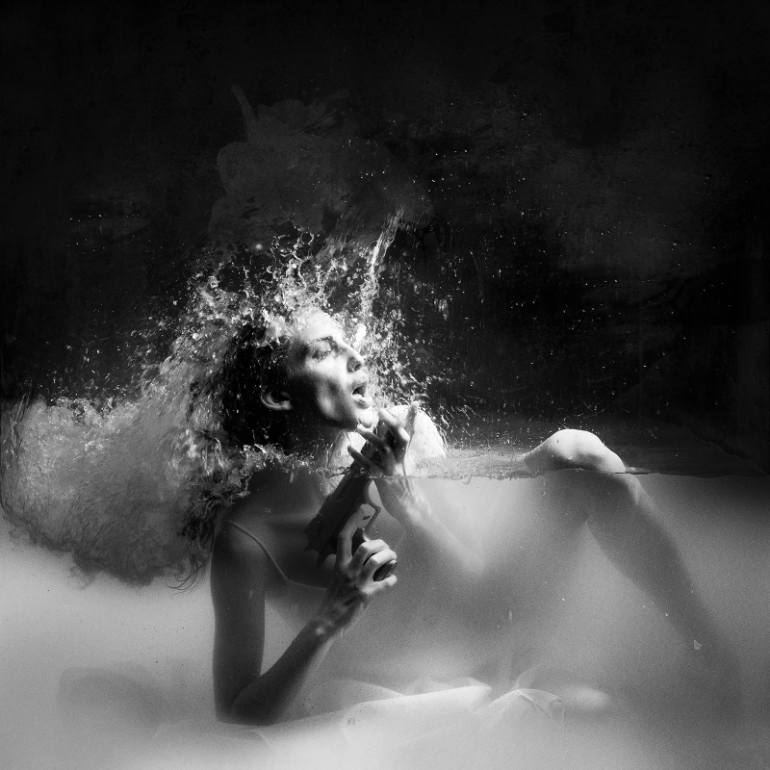 Were you shamelessly addicted to the first season of True Detective like many of us at Saatchi Art? Our office is currently abuzz discussing the second season, which premiered last Sunday, and stars Colin Farrell, Vince Vaughn, Rachel McAdams, Taylor Kitsch, and Kelly Reilly.
Written and created by Nic Pizzolatto, the second season takes place in Vinci, a fictional industrial town in Southern California. The show is influenced by pulp detective fiction, film noir, and nihilistic philosophies.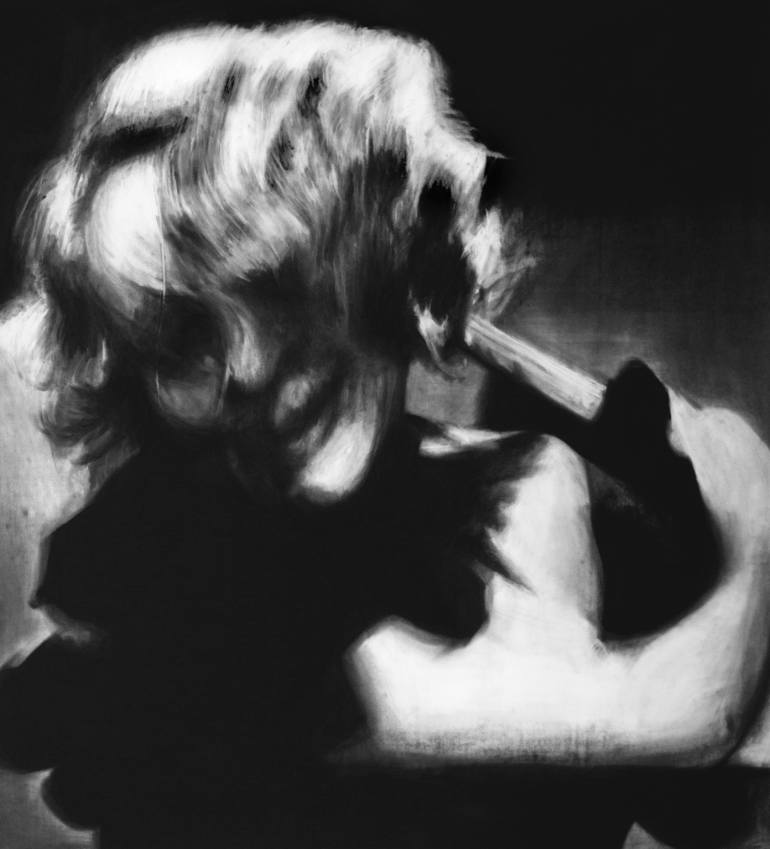 "They Took Away My Veil Part II" by Nina Fowler 
If you're unfamiliar with the phrase, film noir is a cinematic term that describes Hollywood crime dramas created from the early 1940s to the late 1950s. The films often were shot in black and white, and share common themes and plot devices, as well as distinctive visual elements: marked use of shadow and light, low-key lighting, and unusual camera placements. The stories originated from crime and pulp fiction written in the U.S. during the Great Depression era.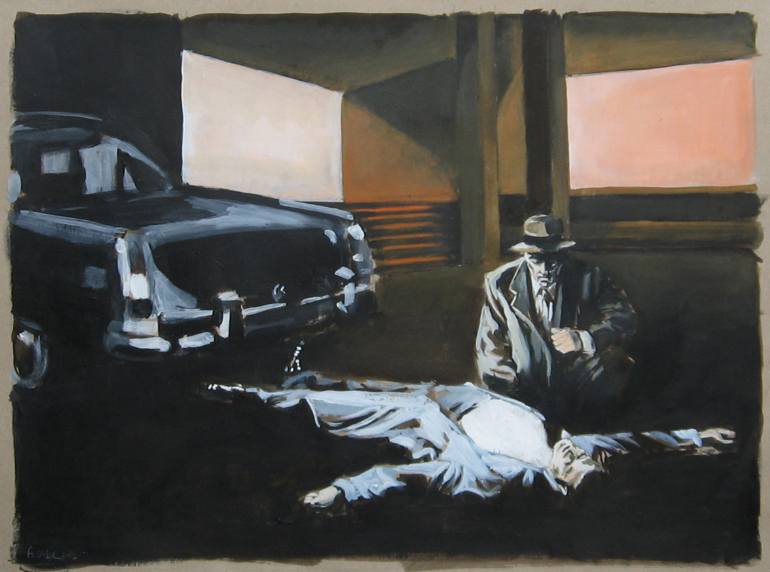 "A Day in the Life" by Pascal Fessler 
The protagonists are typically antiheroes who find themselves in difficult situations and live in worlds ruled by nihilistic moral systems. Typically the protagonist is a private eye, detective, or a law-abiding citizen who suddenly finds themselves in a life of crime. Several famous American film noir movies include The Maltese Falcon (1941), Double Indemnity (1944), The Big Sleep (1946), and Sunset Boulevard (1950).
Many movies and television shows today are inspired by film noir; critics refer to these later works as "neo-noir," which is a style that adopts elements of film noir, but places new twists on content, style, and visual elements. Some famous neo-noir movies include Chinatown (1974), Blade Runner (1982), LA Confidential (1997), and Mulholland Drive (2001).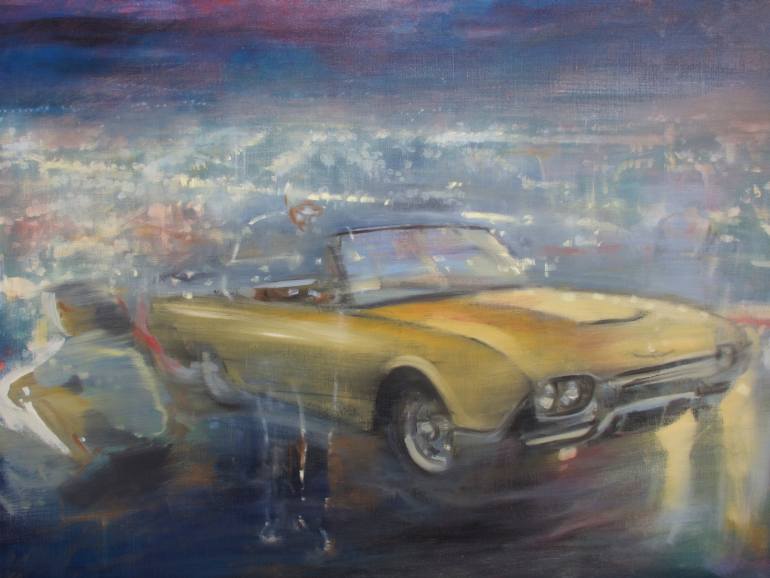 "Mulholland Noir" by Gregg Chadwick 
The second season of True Detective introduces us to several antihero protagonists: three police officers from different cooperating departments and a criminal-turned-businessman. Their stories unfold after the body of a corrupt city manager is found on the side of a highway. There is a marked contrast between the beautiful swath of California coast by Big Sur, and the dead body absurdly propped on a bench facing the ocean. This contrast between the bucolic California landscape and the gritty underbelly of government corruption is a major theme found in much of noir and neo-noir.