Andover, NJ: A Day in the Life of April Zanne Johnson
Discover Andover, New Jersey as seen through the eyes of a local artist in, "A Day in the Life of April Zanne Johnson." This week, as five of her new works hang in a holiday show at the Abend Gallery in Denver, CO, April offers us a peak into her daily life in Andover, showing us her favorite spots along the way…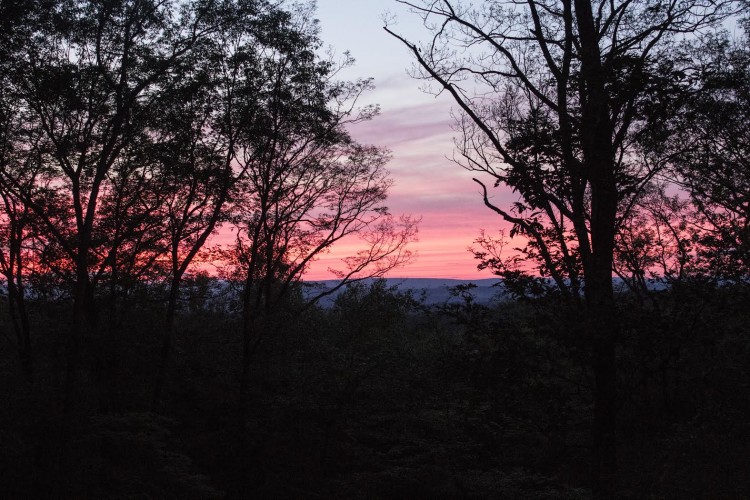 I usually wake soon after the sun rises.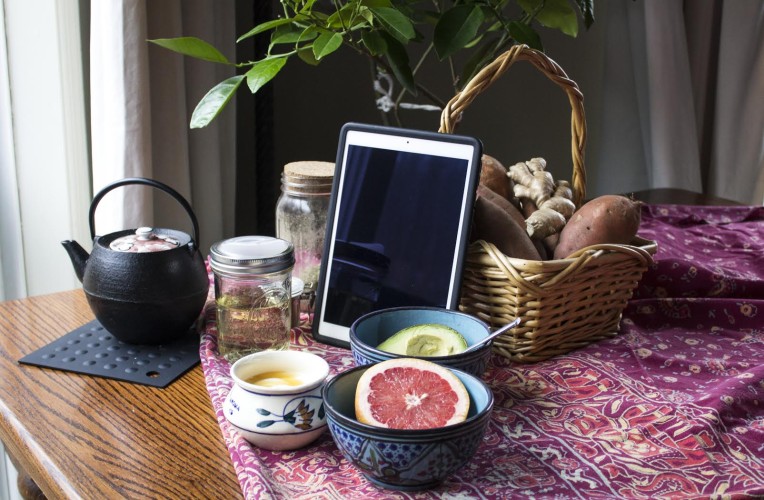 Breakfast changes each day. Today I have sage tea, Greek yogurt with honey, avocado, half a grapefruit and Instagram on Air Play. I follow artists, galleries and curators almost exclusively as I rely extensively on social media for my art career. It is my way to reach into the world and very necessary given my location.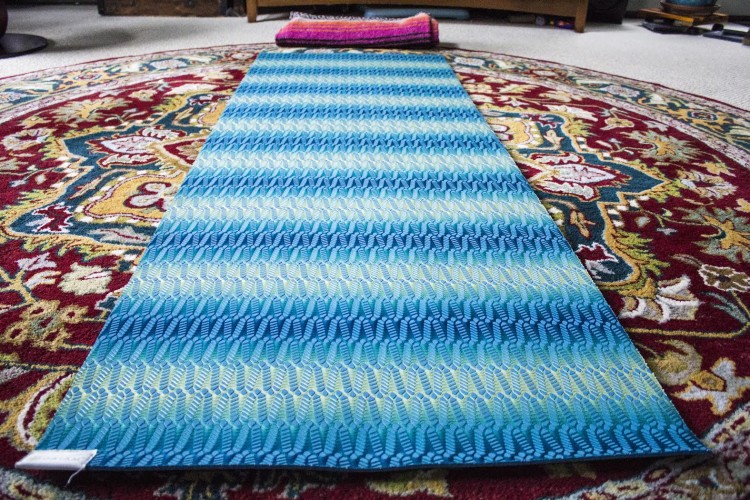 I do a bit of yoga and meditate on intention for the studio day.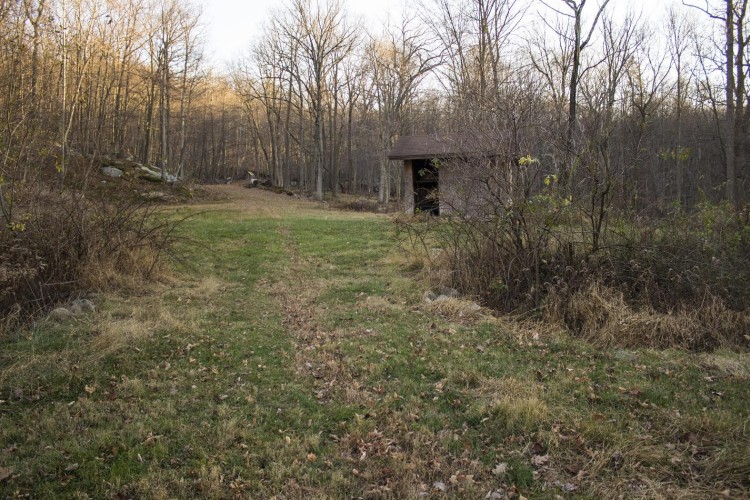 I do not need to use any type of transportation to get to my studio. Here you need 4-wheel drive in the woods especially during the winter. Getting around is not very easy here without a car. We have very few taxi services. Our county has one Uber driver, last I heard. The terrain is not flat and there are no sidewalks. Everything is geographically distant from each other. My studio has a dirt road leading to it. I get out to walk the trails at our local parks as often as I am able.
The best-kept neighborhood secret is our glorious mountain biking, walking and horse trails made from the old rail beds that were abandoned in the 1960's. The trails are more flat than the roads here and no cars are allowed. The rail trail is about 22 miles (36 kilometers) and I have only biked that whole route once. The scenery is beautiful.
Let's get back to the studio! Any time during the day is studio time…
I get to my studio easily as it is below my home.  I start around 10 am after morning responsibilities are attended to. Usually I have a pile of plastic containers, lids and Styrofoam trays left over from the day before to utilize for paint mixing and palettes.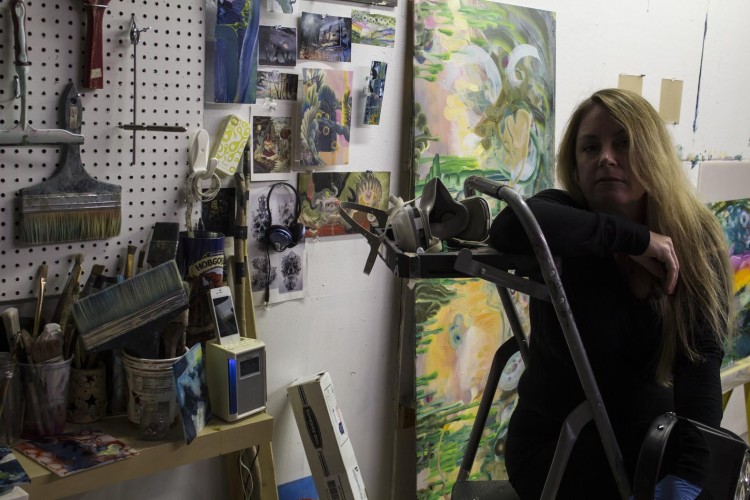 This week in the studio I am waiting for some of my work to dry before getting another layer on it so I am packing up my finished paintings for Abend Gallery in Denver, Colorado.
I am also working on some preliminary ideas for an exhibition in Los Angeles late in 2016. I recently was featured in Fresh Paint Magazine (Issue 9) and also interviewed for the magazine's Studio Visit section. This has been a great opportunity for galleries and curators to get a peek inside my studio.
When I am not in the studio I like to talk and have a good time with my friends and/or family around our fire pit. We have visitors over often. Most of my friends I've known all my life. You really have to invite people over in this environment, as there is no central hub of culture here. We like to cook over an open fire, anything from stew to mulled cider. There is not much to do in the way of nightlife, but my favorite place to hear live music is the Stanhope House, the oldest road house this side of the Mississippi. We get really great bands that come through and the place is ancient. I love the creaky old wood floors and low ceiling there.  
You really have to be in agreement with entertaining yourself here on a regular basis so I make a point to get into New York City at least once a month.