Shop the Look: The Urban Sophisticate

For this month's Curated Salon Wall Collection we have carefully curated a selection of artworks perfect for the urban sophisticate. This array of artworks features everything from minimalist prints and black and white photography, to paintings and collage in various hues of blues and oranges. Paired together in a salon wall, the collection paints an intriguing narrative of shapes, mediums and colors, sure to delight an eclectic city dweller.

Read on to discover a few of our favorite featured works and see how they set the perfect tone for an urban sophisticate's domain.
Conceptual works add intrigue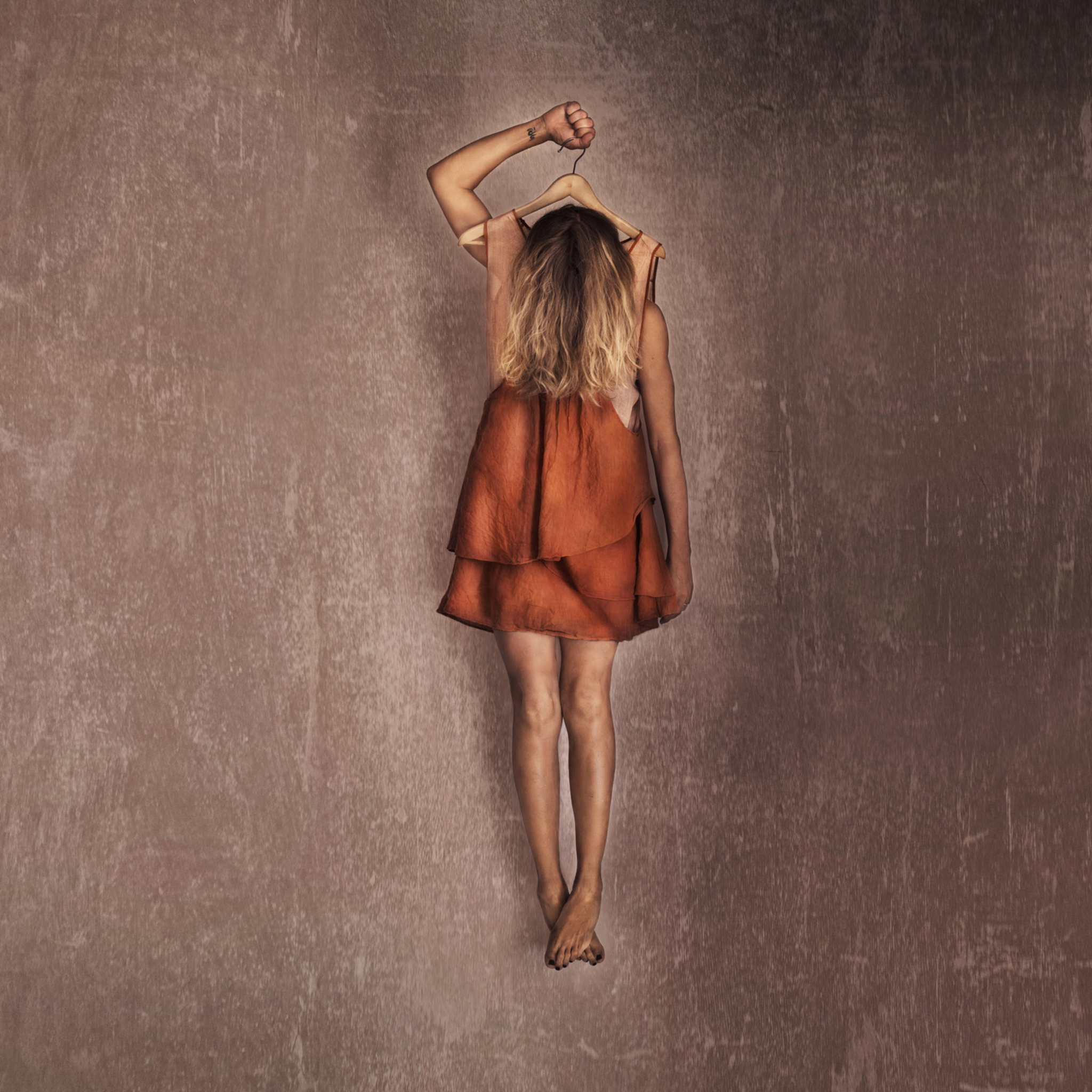 (Image: Hanging by Saatchi Art artist Alessandra Favetto)
Conceptual pieces have been gaining more and more attention and popularity. From photography to paintings and drawings, conceptual artworks get you thinking about our world, society, the human condition, and so much more. These works are inherently full of intrigue and make wonderful conversation starters.
Get low-key layered with collage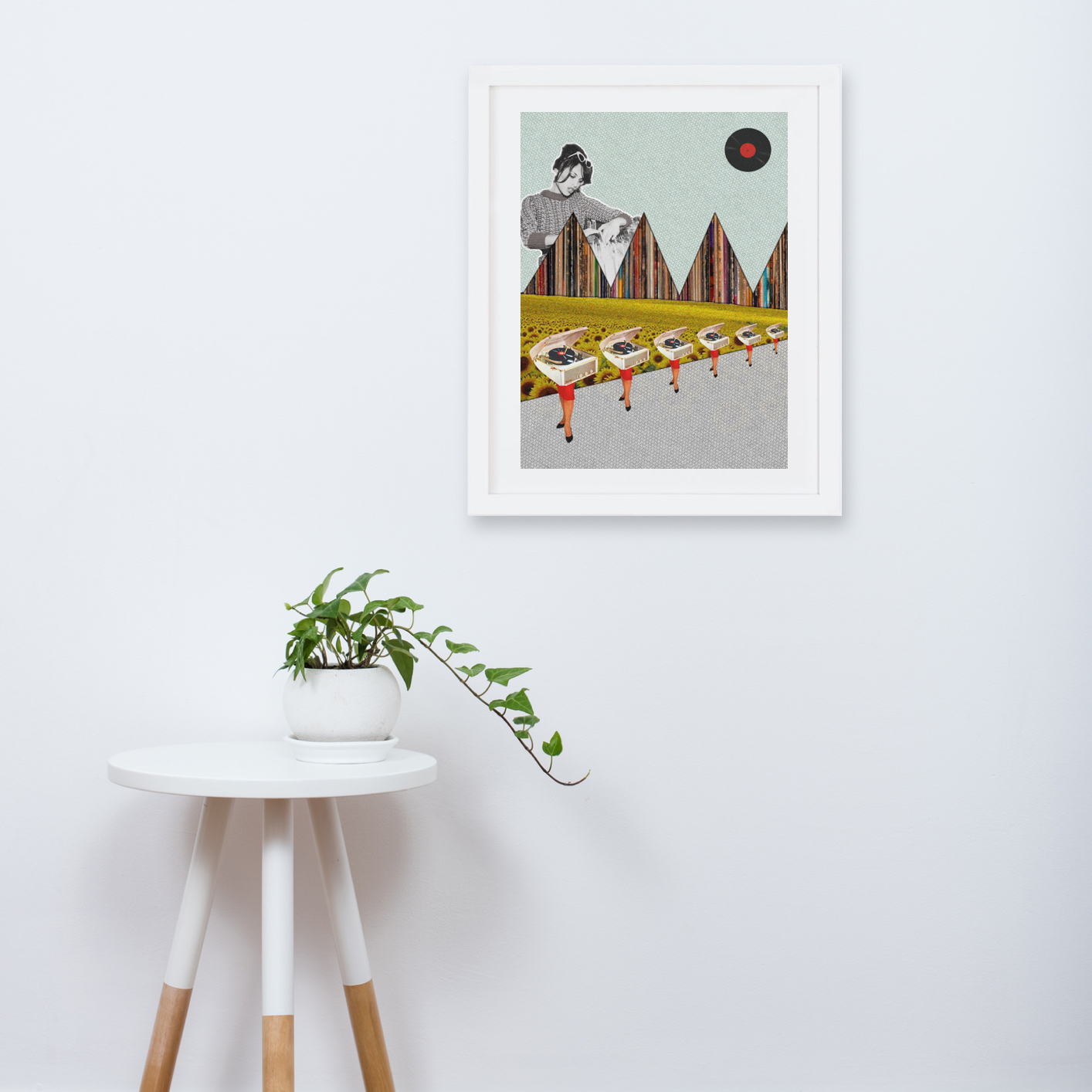 (Image: Record S by Saatchi Art artist Jaume Serra Catallops)
There is a certain je ne sais quoi vibe to collage works. The overlapping shapes and layers of images from a varied range of sources tell a story, and add a richness unique to collage artworks. This collage by Jaume Serra Catallops is imbued with the same intricacy, as well as pop culture references and a striking color palette. It looks equally strong set alone against a white wall, as it would layered amongst books and a record collection.
Echo the city's energy with vibrant geometric prints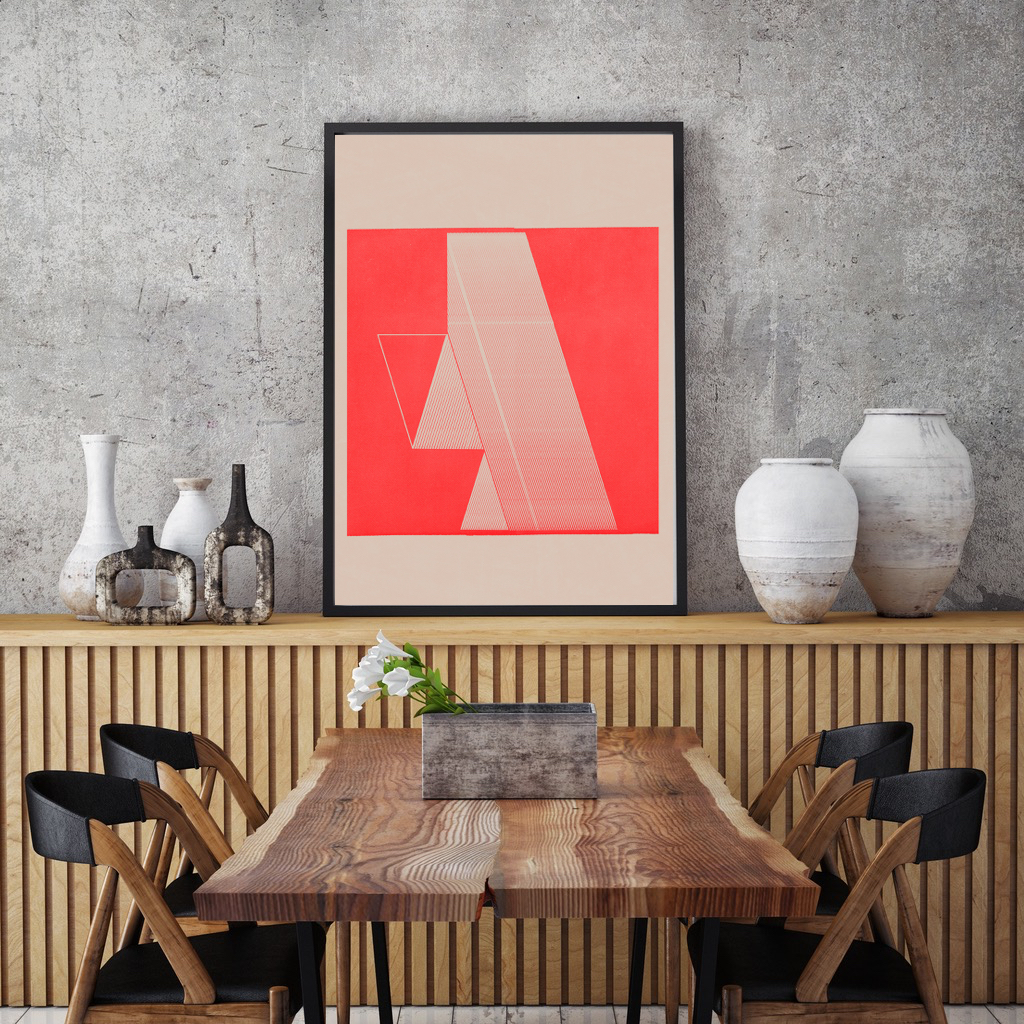 (Image: Abstract composition 640, Saatchi Art artist Jesús Perea)
Vibrant geometric prints are electrifying. The architectural lines and bright pop of color remind us of the energy of city life. Works like these will instantly liven-up any room and can serve as a needed counterbalance to an otherwise neutral palette, as pictured in the dining room above.
Liking this look? Shop the Urban Sophisticate collection  to explore these artworks and more. Want something created just for you? Contact our curators to create a similar look in your style and to suit your budget.