The Next Saatchi Art Showdown Competition: "The Painted World"
Saatchi Art is delighted to announce the next Showdown competition, The Painted World, which will focus on new paintings that respond to the individual worlds surrounding each artist.
A painting offers a glimpse into an artist's point of view of their surrounding world. Each painting conveys something unique to a viewer, so that no two people may share the same experience standing in front of an artwork.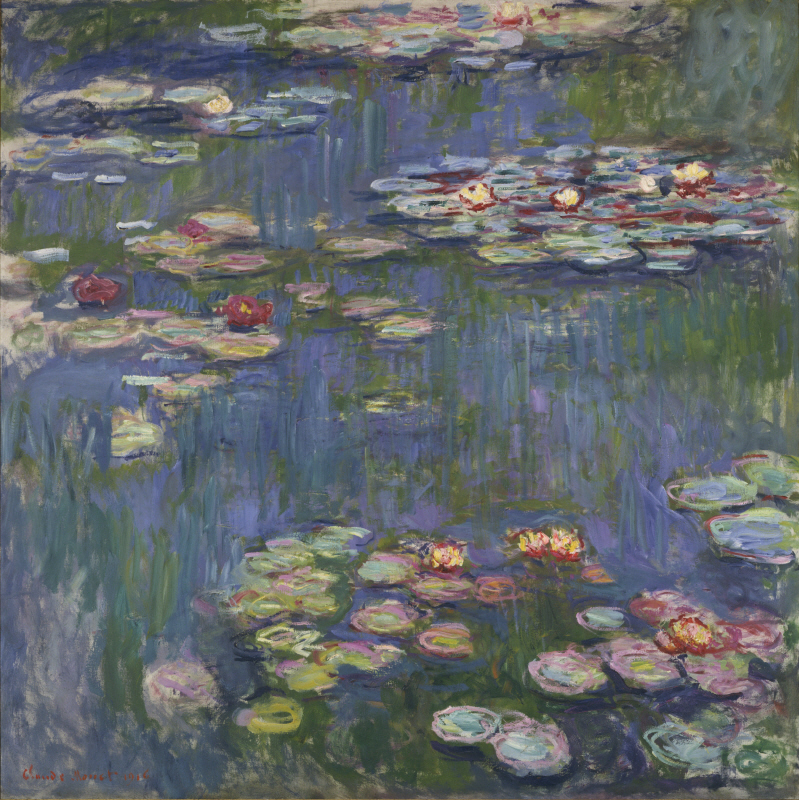 Claude Monet, Water Lilies . National Museum of Western Art, Tokyo.
Claude Monet documented his surrounding world by painting the French countryside. He sought to express his perceptions of nature by capturing changing light and seasons, often of one place; "Water Lilies" (Nympheas) depicts his garden in Giverny in a series of approximately 250 paintings.
Paul Cezanne, The Basket of Apples. Art Institute of Chicago, Digital Image.
Paul Cezanne, most noted for his still life paintings, was concerned with the physicality of the objects around him, such as in "The Basket of Apples" (1890-94).
In the 20th century, Francis Bacon painted portraits of his friends, such as in "Three Studies of Lucien Freud" (1969), where he sought to capture through the application of paint to canvas the inherent qualities of people that he knew and who colored his daily social interactions.
For our next Showdown competition we have invited artists to show us the world through their eyes, depicted in the medium of painting in any style — abstract, realism, figurative, impressionistic, surreal — whichever best expresses their particular response to our multifaceted world.
Showdown is a competition hosted by Saatchi Art for artists all over the world to showcase their work and be given the chance for it to be judged by internationally acclaimed artists and curators. It is also a great opportunity for collectors to discover emerging artists from around the world. Previous judges include Barnaby Furnas, Ged Quinn, Wangechi Mutu, Peter Coffin, Dexter Dalwood, Matthias Weischer, Chantal Joffe, Jaime Gili, and Raffi Kalenderian.