Robert Rauschenberg and LA Artists
As a major source of inspiration to many, for years artists and other creatives have come to Los Angeles to create artworks in response to all the extremes, as well as nuances the city has to offer. Primarily living in both New York and Florida, American artist Robert Rauschenberg spent many of his formative years as an artist in Los Angeles. Rauschenberg visited his first art museum while in the Navy, stationed in Camp Pendleton in Southern California in 1944-45. After being discharged, Rauschenberg enrolled in the Kansas City Art Institute in 1945.
Rauschenberg lived to Los Angeles from the 1960s to the 1970s, during which time he partnered with gallery Gemini G.E.L. and Styria Studio. The artworks he produced sought to challenge the conventions on printmaking.
In honor of the opening of Rauschenberg: In and About L.A. at the Los Angeles County Museum of Art, read on to learn about three Saatchi Art artists living and working in Los Angeles, and their art practices influenced by the City of Angels.
Cody Bayne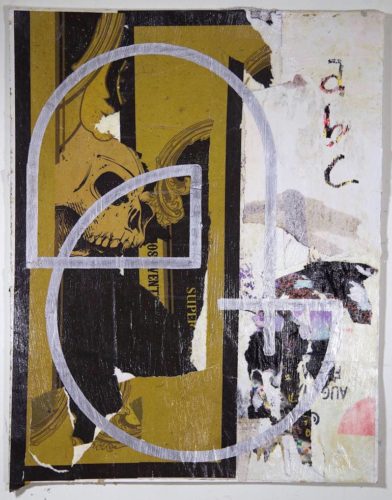 Artist Cody Bayne is a self-proclaimed neo-urban expressionist. His work resonates with the key Pop artists of the 20th century – Jasper Johns, Andy Warhol, as well as Rauschenberg – who made new meaning of contemporary culture. In Cody's case, his specific interest is in urban decay and renewal, and the gentrification and commercialism that is a part of the everyday experience living in Los Angeles. He shows us the beauty to be found in discarded objects, and compels us to wake up to the world around us. Explore Cody's portfolio here.
Wayne Chang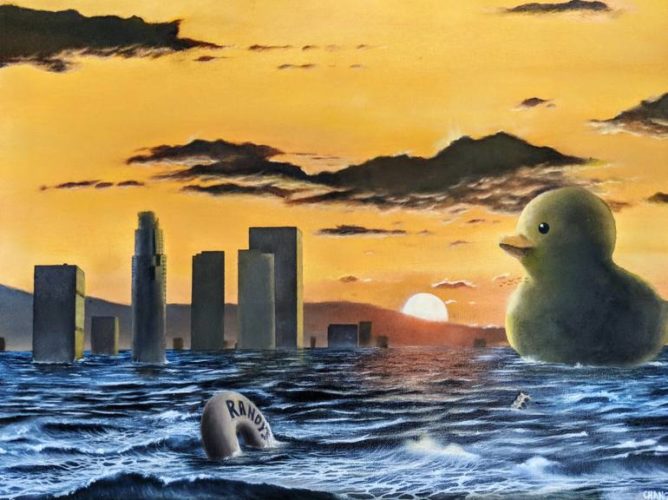 Originally from New York, painter Wayne Chang moved to Los Angeles in 2007 and has been in a love-hate relationship with the city ever since. Interested in the urban landscape and its influence on the human condition, Wayne paints famous Los Angeles landmarks in a state of dystopia. Themes present in his work encompasses the apparent disparities of life in Los Angeles — the relationships between the rich and poor, real and fake, corruption and innocence, and crowdedness and loneliness. Although, his artworks and themes are centered around Los Angeles, they have resonated with collectors throughout the US and abroad. Explore Wayne's portfolio here.  
Kelly Puissegur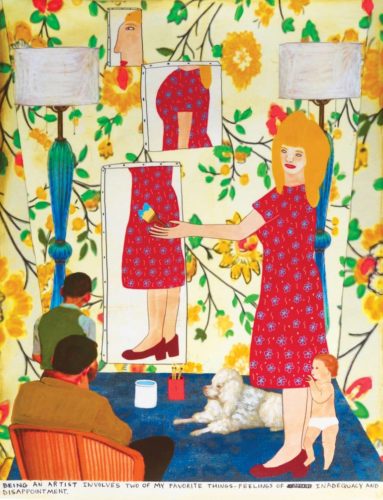 A transplant from Louisiana, Kelly Puissegur creates narrative artworks with quirky depictions of people and animals that are inspired by films, music, and books, as well as overheard conversations throughout her everyday life in Los Angeles. Kelly's playful paintings and collages are created with a variety of mediums including pencil, ink, marker, watercolor, and acrylic paint — Kelly keeps a sense of spontaneity in her artwork by frequently starting her artworks with nothing concrete planned. Collectors from North America, Europe, Africa, Asia, and Australia have collected her artworks. Explore Kelly's portfolio here.
Love reading about all things art? You can have articles from Canvas, curated collections, and stories about emerging artists delivered straight to your inbox. Sign up for the Saatchi Art Newsletter.