Road Trip: 15 Original Artworks That Will Inspire Wanderlust
When you're experiencing creative burnout or you want to break away from old patterns, some time on the open road can set you free.
For me, unfamiliar sights and surroundings always unleash a flood of different ideas and valuable inspiration, and I come home committed to making something new. Diane Arbus said it best when she said,
"My favorite thing is to go where I've never been."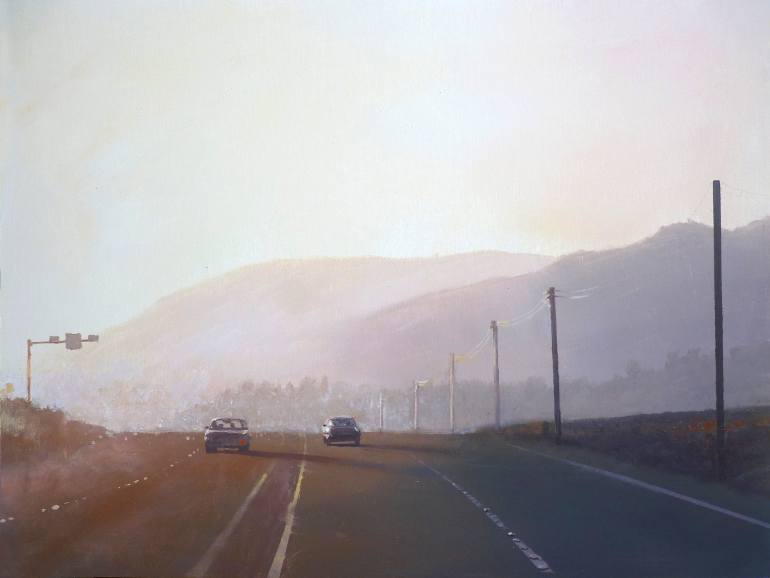 1. (Image: California Road Chronicles #61, by Saatchi Art artist Relja Penezic.)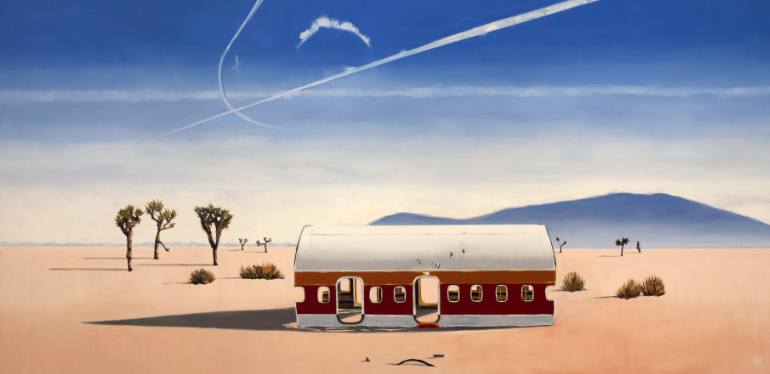 2. (Image: Mojave Desert Shell, oil in canvas and wood, by Saatchi Art artist Lauren Szabo.)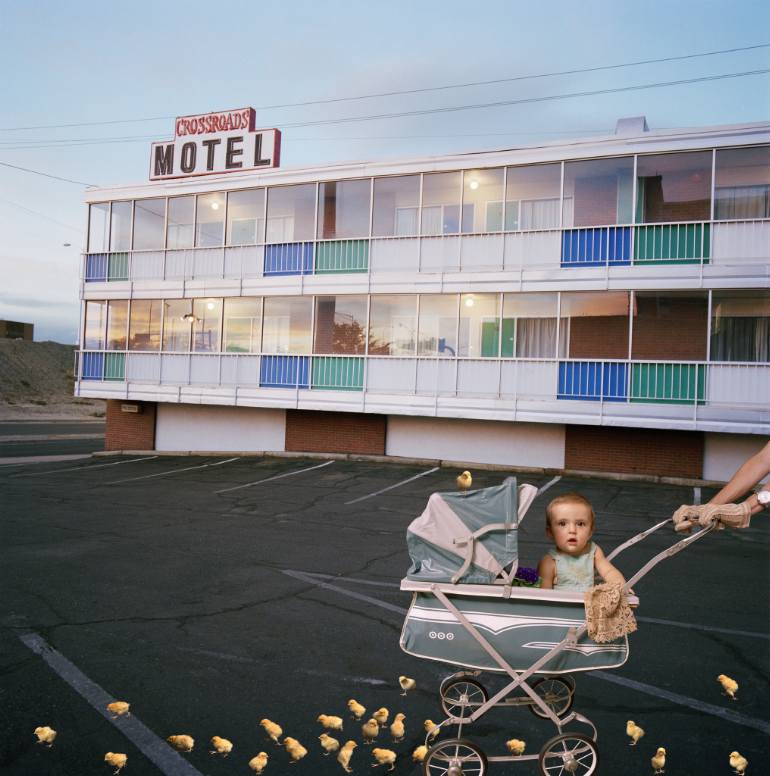 3. You never know what surprises life on the road has in store… and that is part of the fun!
(Image: Crossroads Motel – print two of seven, by Saatchi Art artist Denise Prince.)
Allow yourself the luxury of an open-ended weekend.
If you're looking to recharge, shift your perspective, or reconnect with nature, taking time out for yourself and going somewhere solo can be life changing.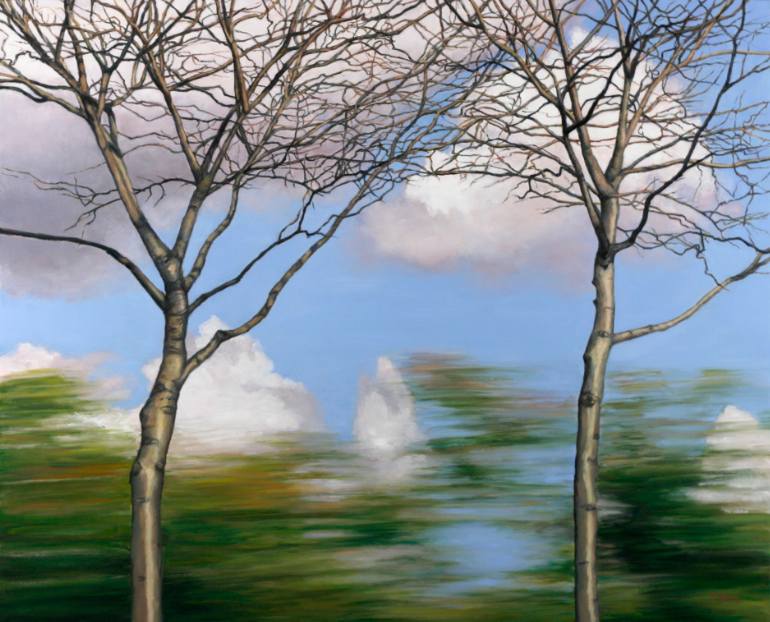 4. (Image: Passing Through, an energetic oil on wood by Saatchi Art artist Patty Neal.)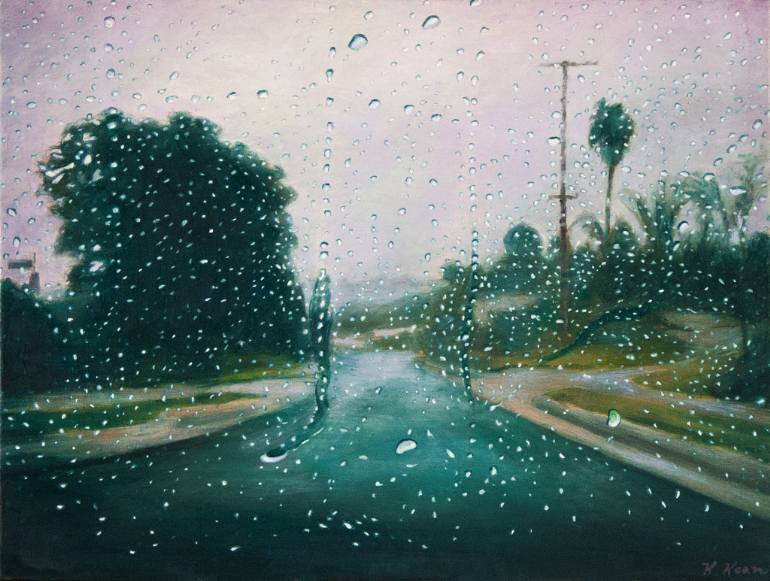 5. (Image: Between the Drops, by Saatchi Art artist Katherine Kean.)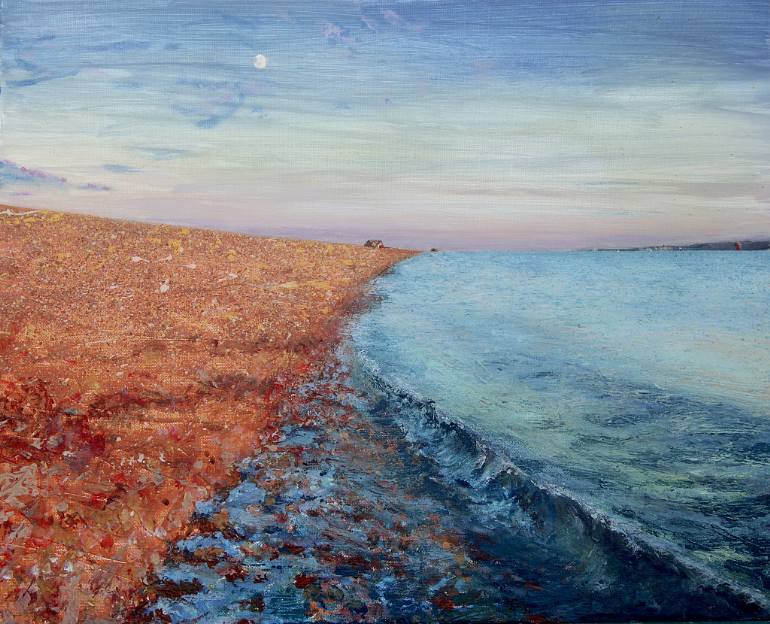 6. (Image: Summer Moon, by Saatchi Art artist Andrew Lucas.)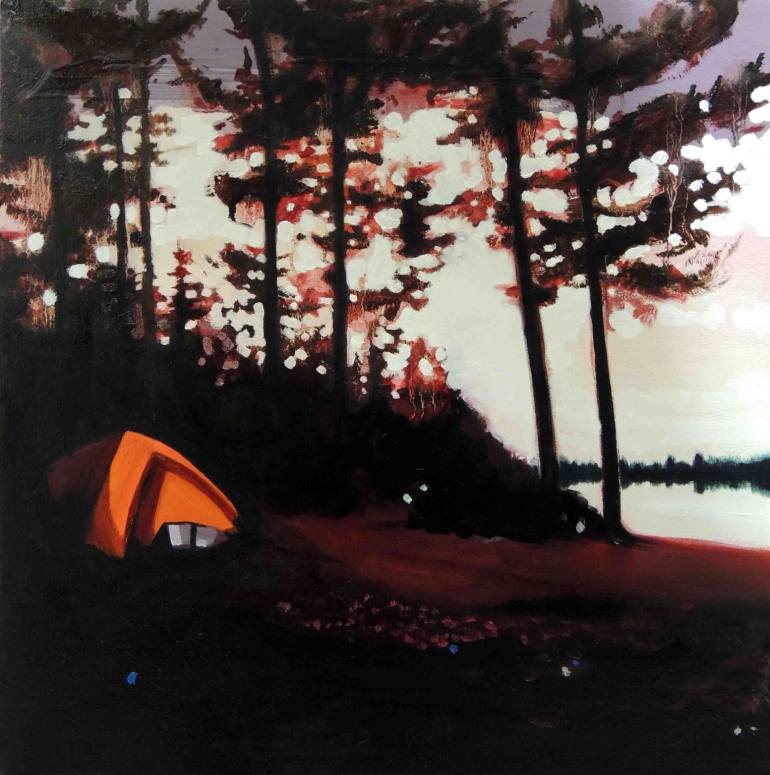 7. Time alone surrounded by nature can nurture your creative spirit.
(Image: Simon's Hotel, by Saatchi Art artist Andy Allen.)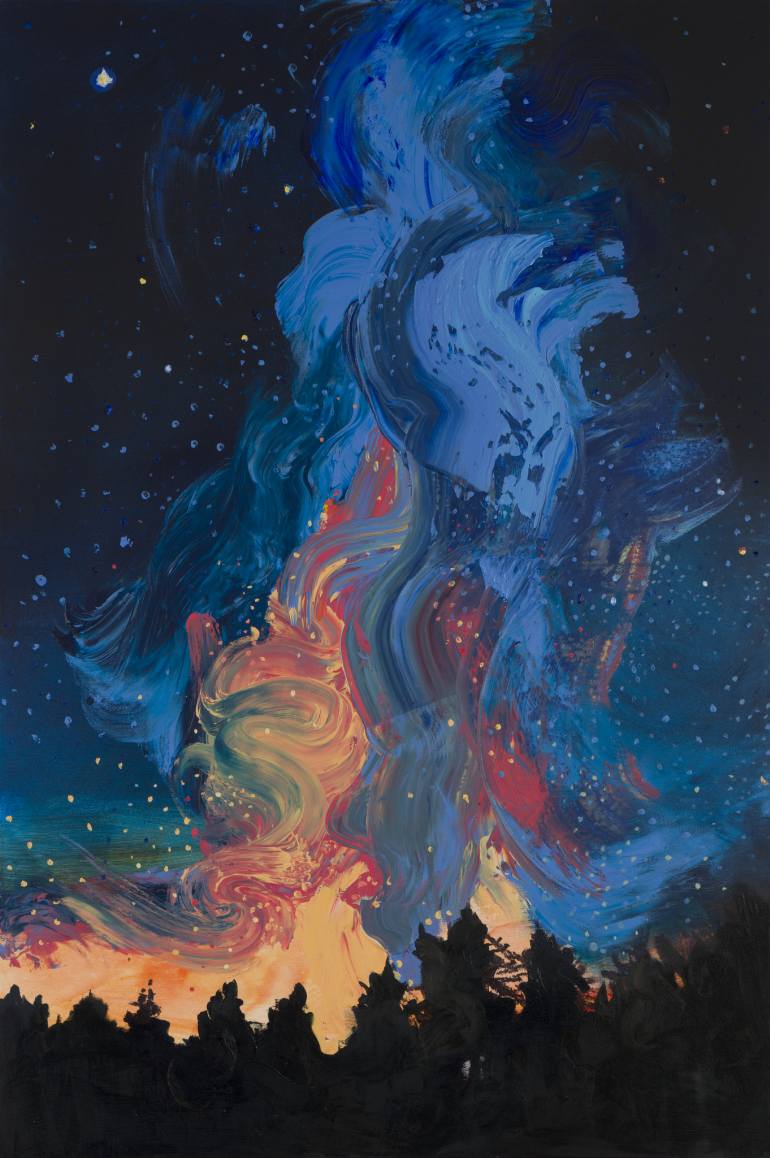 8. (Image: Milky Way II, by Saatchi Art artist Grażyna Smalej.)
A spontaneous trip with a friend can reaffirm your bond and bring a renewed appreciation for each other.
In our hyperconnected age, spending unplugged time exploring uncharted territory together is priceless.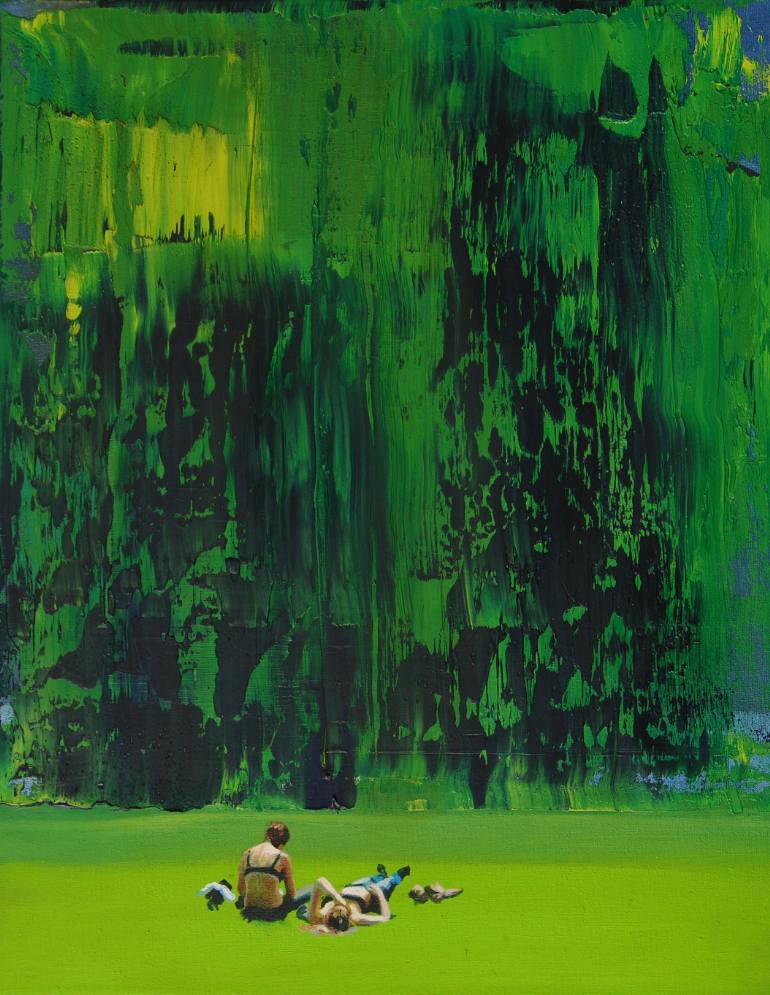 9. (Image: Girls, by Saatchi Art artist Grażyna Smalej.)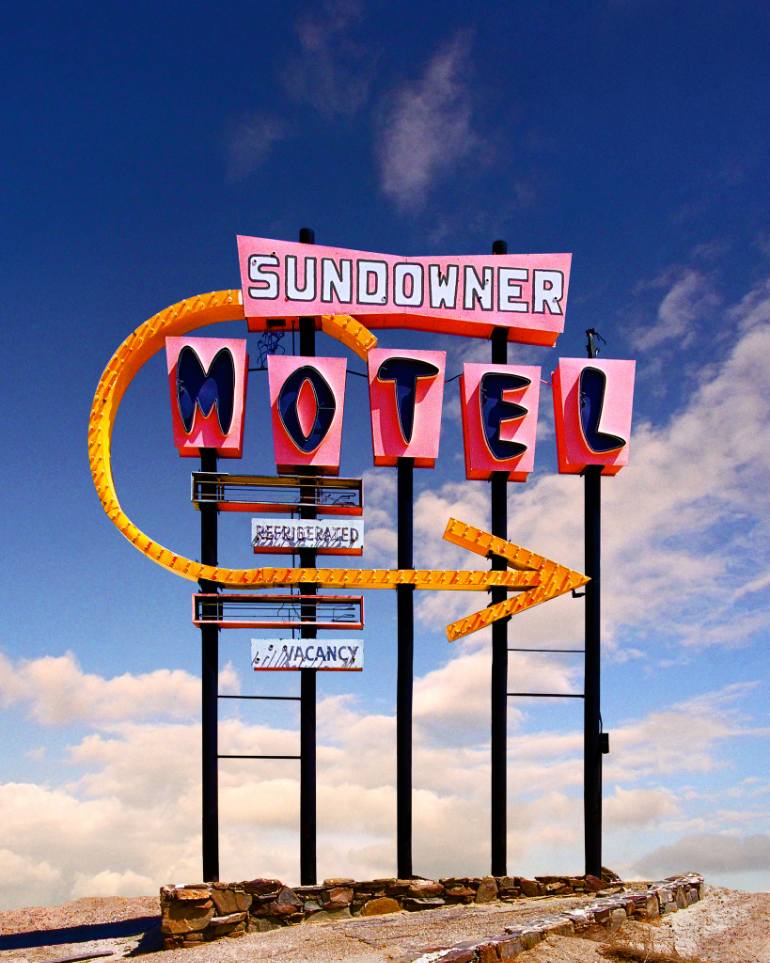 10. (Image: Sundowner Motel, Desert Shores CA – Edition 6 of 50, part of the Desert Realty series by Saatchi Art artist Ed Freeman.)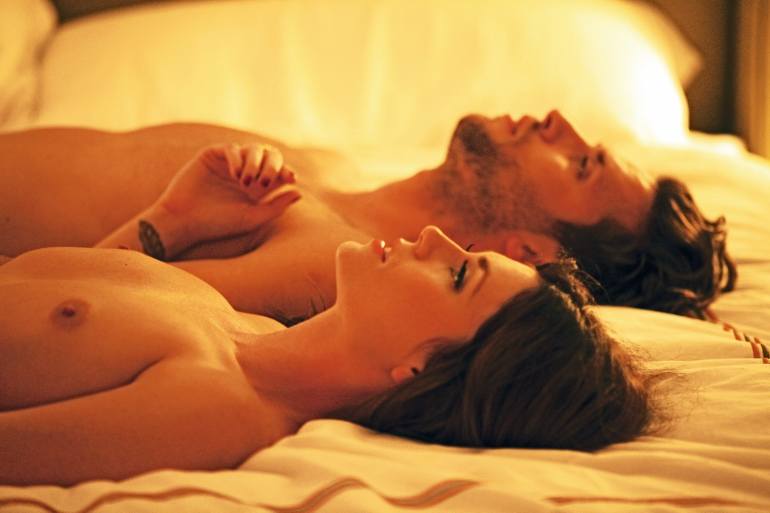 11. (Image: The Key Party, 30×45, Limited Edition Print, 2 of 20, by Saatchi Art artist Stephanie Vovas.)
Going someplace you have never been before is powerful, even when it is just inside your imagination.
We hope this collection of road trip inspired art by some of our favorite Saatchi Art artists inspires you to take your own journey.  The world is yours. Enjoy!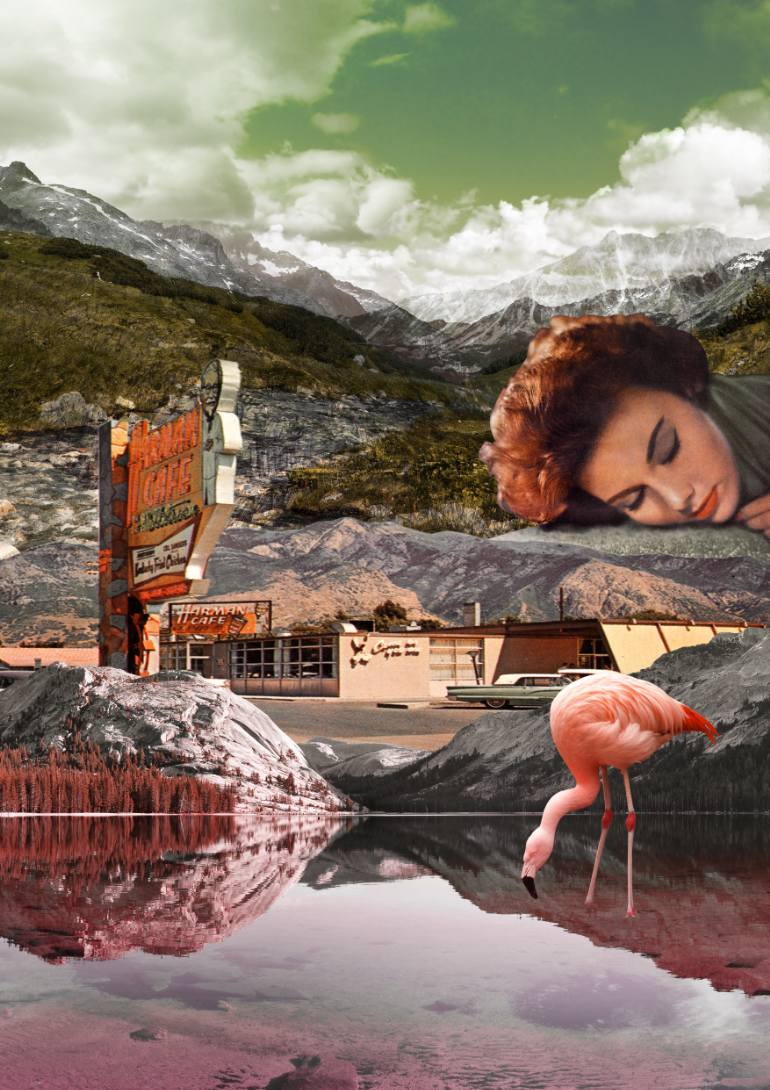 12. (Image: Welcome to Motel Flamingo – Limited Edition 1 of 5 on Aluminium, by Saatchi Art artist Alexandra Gallagher.)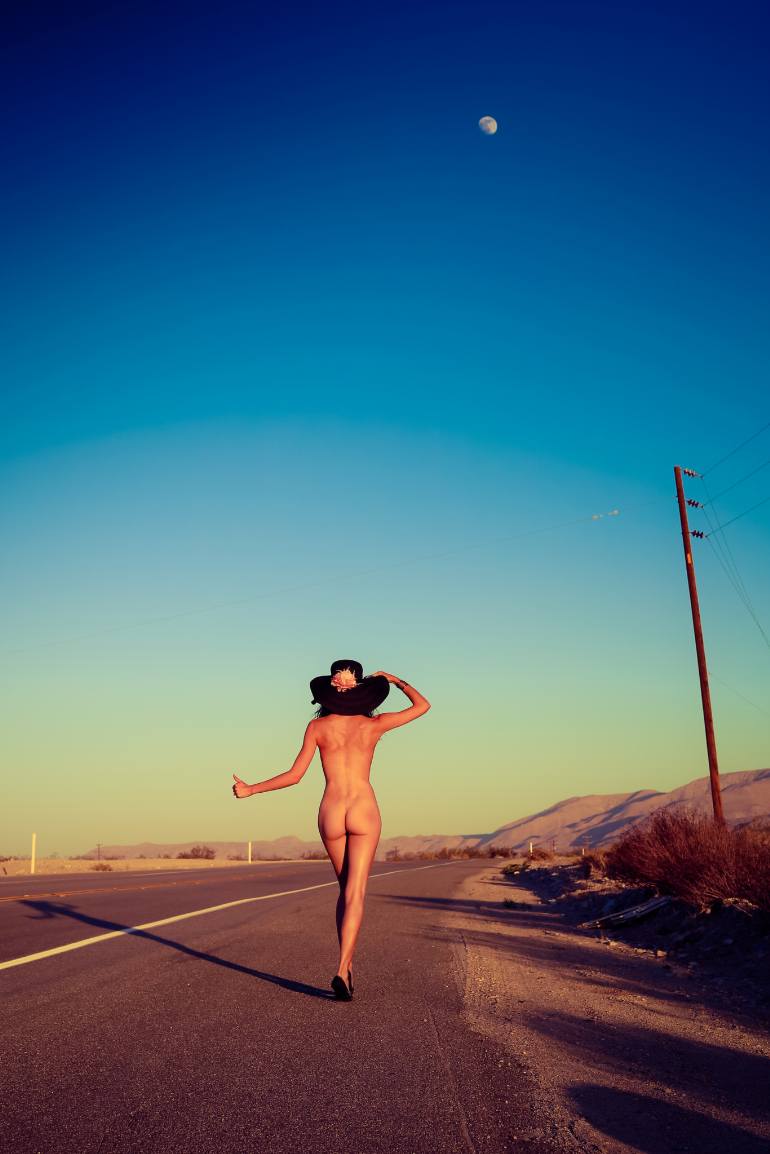 13. (Image: The Hitch-hiker, by Saatchi Art artist Emmanuelle Choussy.)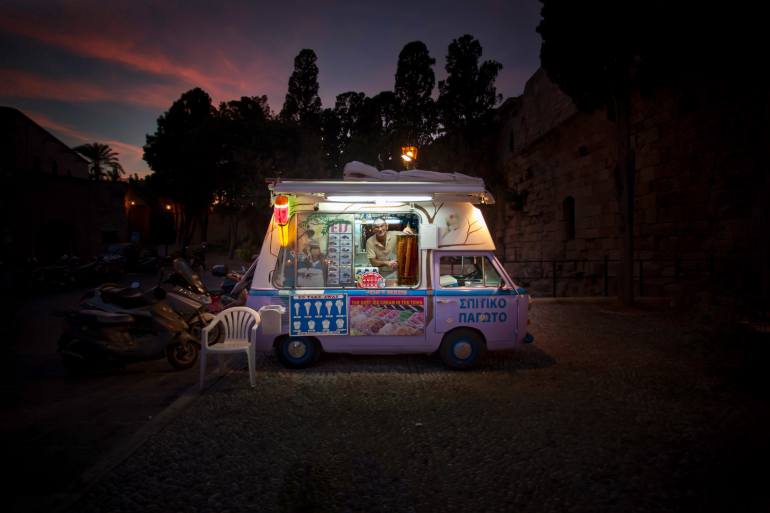 14. (Image: Night over ice cream car, by Saatchi Art artist Lior Patel.)

15. (Image: On the Road to Someplace better #3, by Saatchi Art artist Burak Angunes.)
Ready to go? Explore our sidebar selections to see more original art created in the spirit of the open road…