Our Top Six Tips For Artist Success on Saatchi Art
Many artists ask if we have any tips for how they can achieve success on Saatchi Art—and we certainly do! We encourage you to read and follow the 6 Helpful Tips below to maximize your chances of making successful sales on the site.

Saatchi Art artist Claire Brewster working at her studio. Check out artworks for sale by Claire Brewster here. (Image: Saatchi Art)
Tip #1 – Upload Quality/Accurate Photographs of your Artwork
It's extremely important that the photograph you use to represent your artwork to buyers be as true to life as possible. If the artwork has changed in appearance from when the photograph was taken, please take the time to re-photograph the work.
Also, since our collectors can't see the works in person, they heavily rely on our "View in a Room" feature to visualize how an artwork will look in their home. In order for this feature to work correctly and to your advantage, please ensure that: 1) the dimensions you enter in the artwork details are correct and 2) crop out any areas in the photograph that are not part of the artwork itself. For example, if you've taken a picture of your painting on a wall, please tightly crop the photo at the edges of the painting so that the wall is not seen.
For an informative video on the technical aspects of photographing artwork such as lighting (color balance and exposure), quality (compression, filters, focus, etc.), and composition (angles, rotation, etc.) visit the Selling Your Art / Image Upload page.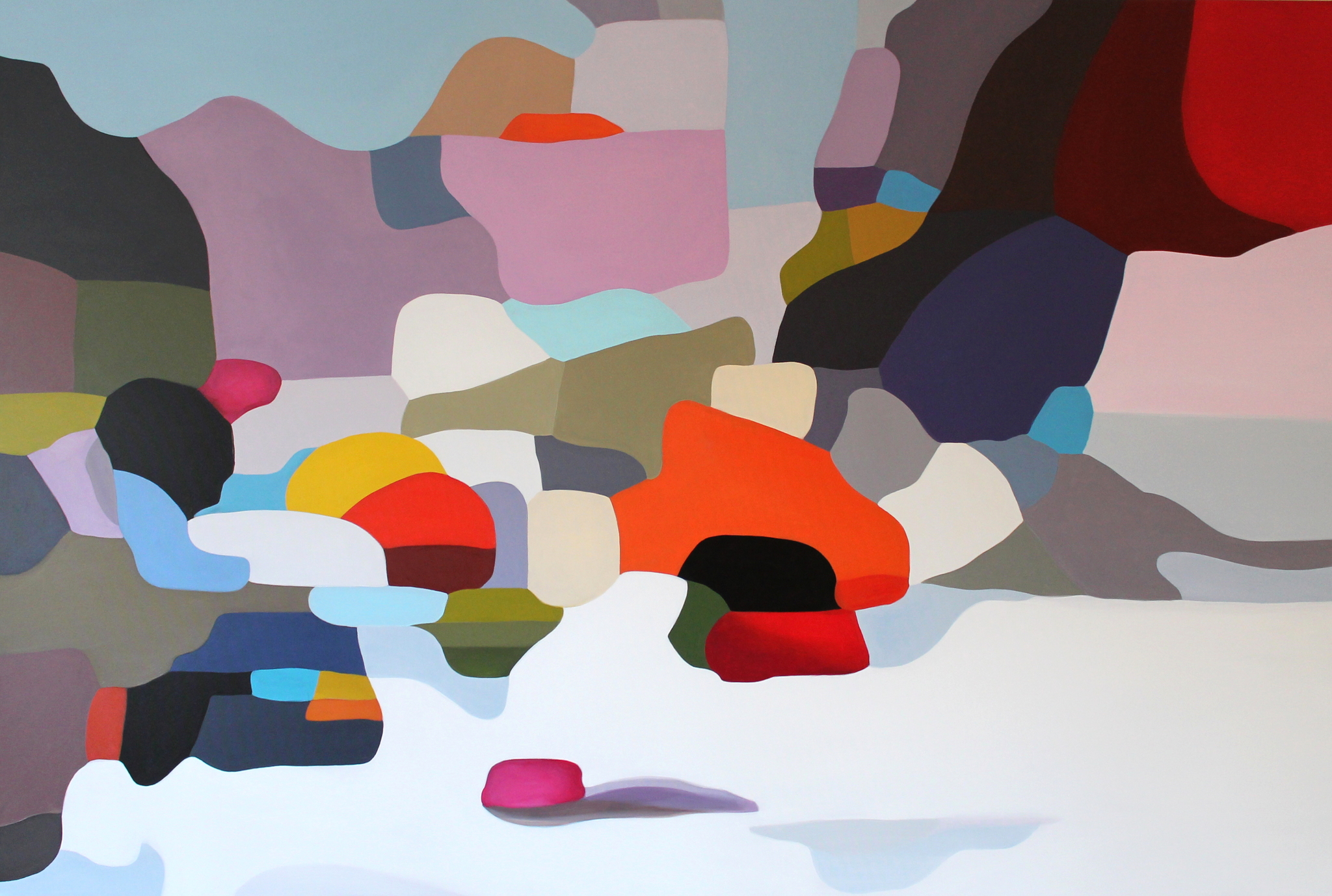 Sweet Shades of Memory by Saatchi Art artist Naoko Paluszak (Image: Saatchi Art)
Tip #2 – Write a Detailed Artist Bio and Accurate Artwork Descriptions
Our collectors are not only interested in your work, but in you as an artist. Therefore, we encourage you to write a detailed artist bio highlighting your history, creative process(es), your motivation for creating art, etc. Read more on writing your artist bio here.
Please take the time to write a detailed and compelling artwork description also! They help collectors and our curators discover new works when they're searching for something specific, tell a buyer exactly what to expect when the artwork arrives, and they provide collectors with interesting background information about the work. Read more on writing your artwork description here.
Tip #3 – Keep Your Portfolio Up To Date
If one of the works you've uploaded to Saatchi Art is sold elsewhere, we encourage you to keep the image up on our site, as collectors are interested in seeing the works you've sold as well as the works that are currently available. However, it's important that you edit the artwork details to indicate to collectors that the work is sold and no longer available for purchase. (Note that If the work is sold through Saatchi Art, there's no need to update the artwork details, as they'll be updated automatically.) Read more on updating your Saatchi Art Portfolio here.
Tip #4 – Appropriately Price Your Artwork
Pricing your originals appropriately is critical to selling your work.  As an artist, you should always be prepared to explain how and why you have arrived at your prices. Therefore, it's very important to adopt consistent, fact-based pricing principles and methods. Read more on methods on how to price your artwork here.
Tip #5 – Know How to Estimate Your Artwork's Shipping Dimensions and Weight
If you've already uploaded works for sale on our site, then you know that we require artists to estimate the size and weight of a work after it's been packaged for shipment. We use these measurements to generate an "estimated shipping cost" for the buyer—which, of course, is something that is very influential in their decision to purchase a work. For that reason, it's very important that you don't significantly under- or over-shoot the shipping costs.
On the other hand, we understand that it's challenging for artists to have to estimate the shipping dimensions and weight of artworks that they haven't boxed or crated yet. However, there is a way to arrive at a good estimate! Read more on how to estimate shipping dimensions and weight here.

Tip #6 – Promote Yourself!
To improve your profile and increase your exposure, take advantage of what Saatchi Art offers and what you can do yourself.
We strongly encourage you to market yourself via social media websites, email, and so on.
Social media websites, such as Facebook and Twitter, allow you to alert your followers about new art you've got for sale, driving traffic back to your Saatchi portfolio and encouraging sales.
Utilize our built in social share features to easily post to your social media accounts. You can share your artwork through Facebook, Pinterest, or Twitter as well as email directly from your artwork's detail page.
Every artist has an equal opportunity to be selected for a special feature by our curators. Maintaining an up-to-date and informative profile, and promoting your work can expose you to potential customers. Being an active user of Saatchi Art will catch our curators' attention. Read more on how to promote your Saatchi Art profile here.
Want some additional inspiration? Check out recently sold artworks on Saatchi Art.