On the Rise: 25 Emerging Artists from Eastern Europe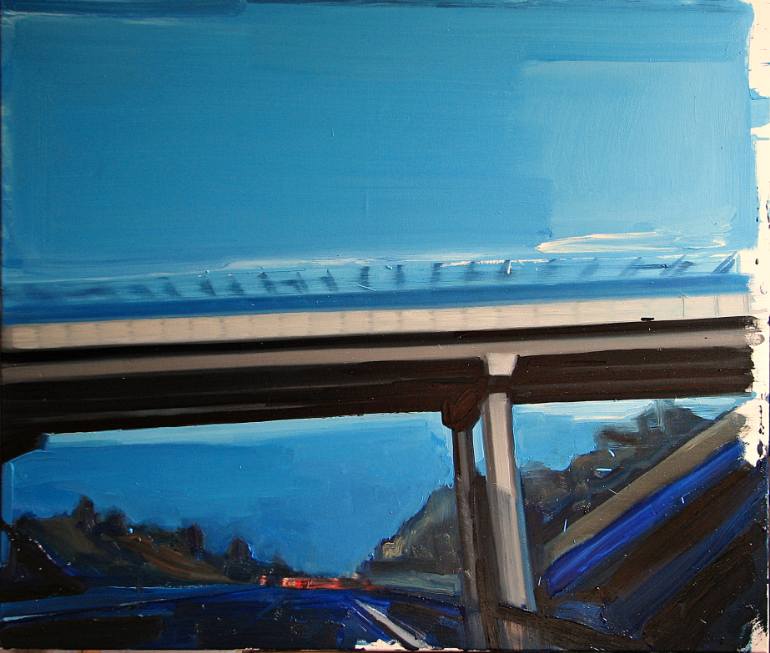 "Simplicity of Contacts" by Robert Bubel
This week, Saatchi Art turns its attention to artists living and working in Eastern Europe. Chief Curator Rebecca Wilson has handpicked artwork by 25 emerging artists to spotlight growing artistic trends in the region. These artists work in a variety of mediums, including painting, photography, collage, and drawing. The subject matter ranges from dark, moody figurative works to abstract art inspired by avant-garde architecture and constructivism. The artists spotlighted in this collection have been receiving growing recognition for their artwork through exhibitions, museum shows, and international art prizes and awards.

"Golden Pheasant Secretive" by Grażyna Smalej 
Grażyna Smalej is a prize-winning Polish painter and MFA graduate from the Academy of Fine Arts in Krakow. In 2011 she won The Curator's Award, and in 2010 she was given the Award of Distinction at the 4th Marian Michalik Triennial of Paintings by Young Artists. She is also the recipient of the Minister of Culture Grand Prix for Painting.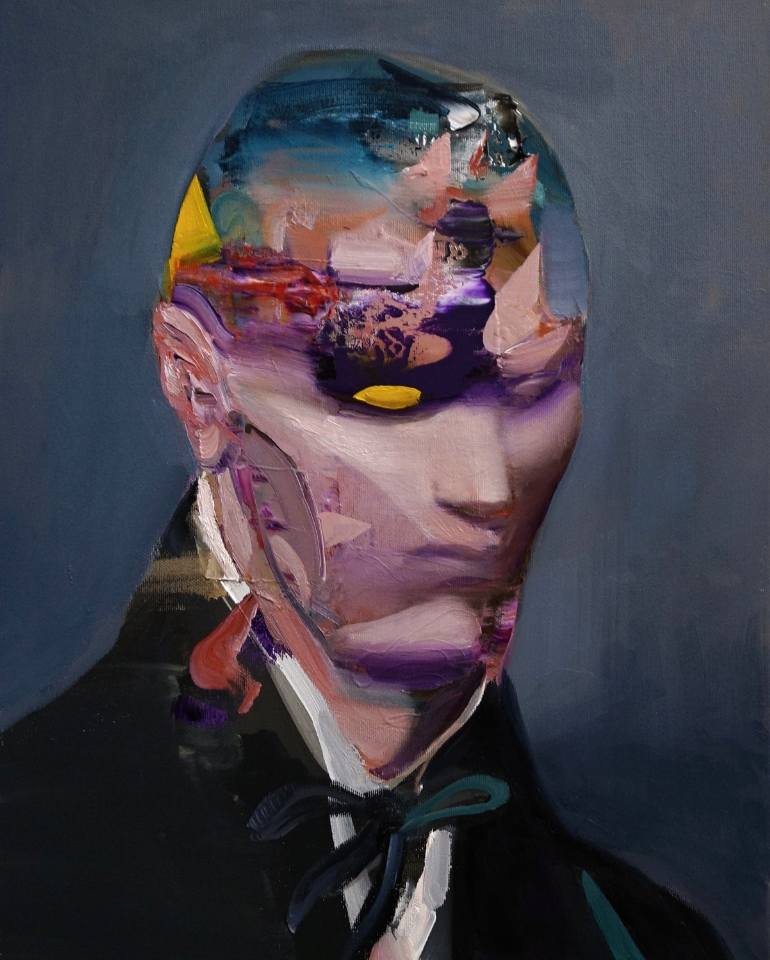 "The Thinker" by Daniel Maczynski
Daniel Maczynski's paintings are characterized by a boldness of form and a distinctive synthesis of landscape and figuration. His works are entirely imagined—he has no interest in using found images or photographs for inspiration—and he tries in each painting to bring together time and space, to capture something both undefined yet specific. One of his paintings recently set a record at an auction of works by young artists in Warsaw.
"Parasited Composition" by Ira Svobodová
Ira Svobodová is a graduate of the Academy of Fine Arts in Prague. Inspired by avant-garde architecture, constructivism, and the principles of geometry, her modernist compositions consist of pure colour tones achieved through a laborious technique of layering special acrylic gels. She has already made her mark in both national and international art fairs (her work will be shown at VOLTA NY in March 2015) and exhibitions, showing her work alongside celebrated artists such as Richard Prince, Mary Heilman and Ryan McGinley. Her works are included in many private collections.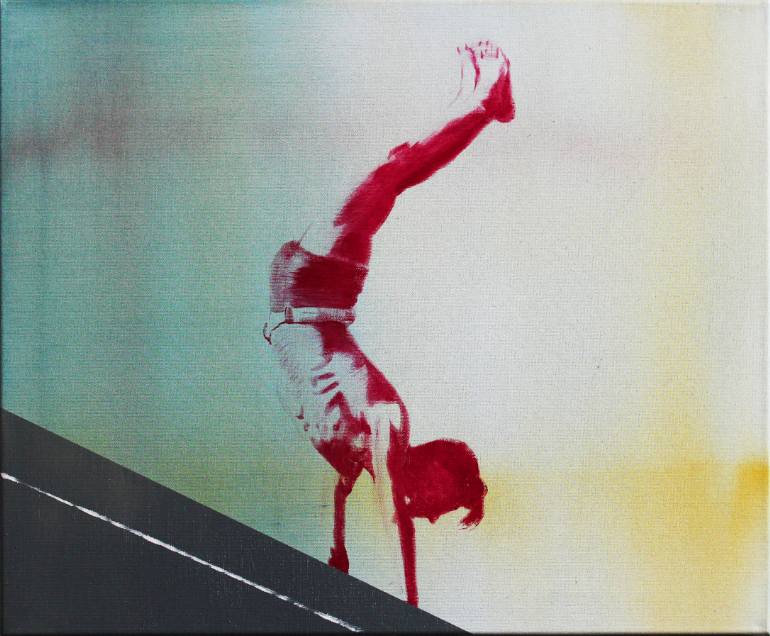 "F..k Side Down" by János Huszti
János Huszti is a Hungarian artist who received his BFA from the University of Pécs in 2005. Armed with a pared-down color palette and masterful technical skill, he paints blurry and indistinct faces and figures that call to mind the portraits of Gerhard Richter. His subject matter is inspired from old found photographs from the 1950's, some of which were taken inside Hungarian jails. In a style reminiscent of Photorealism, he paints portraits of figures from the past, but tries to instill some present meaning into each painting, sometimes achieved with the inclusion of colorful lettering or spray paint inside the composition. And just as a memory can become hazy with recollection, so too do Huszti's paintings metaphorically blur at the edges.