Meet 6 Saatchi Art Artists From Belgium
Saatchi Art is proud to feature exciting original works by contemporary artists from 100 countries, and Belgium is high on the list! With the 35th edition of Art Brussels on the horizon, find out more about 6 promising Belgian artists we have our eye on, and be sure to visit our new Spotlight on Belgium Collection to see more art you love today…
1. Thomas Gromas
If text–based art speaks to you, definitely get to know the modern sculpture of Saatchi Art artist Thomas Gromas. Informed by everyday life, imaginary life, and the forces that influence our reality, his layered contemporary sculpture features "the repetition of words and text [as] a way to emphasize the idea behind it." Gromas's popular artwork is featured in our latest Spring Catalog and Saatchi Art's new Word Art collection.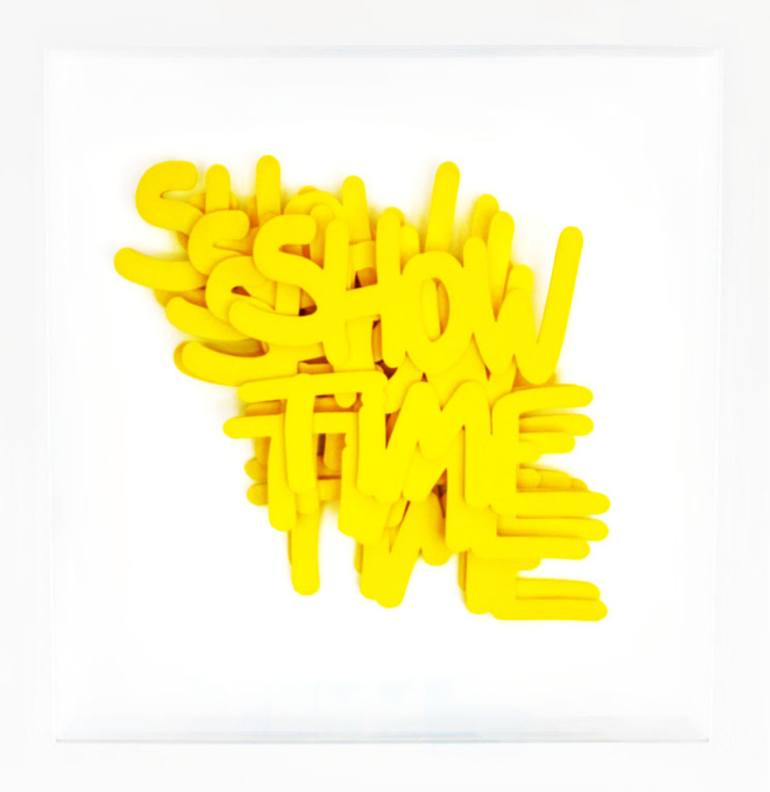 (Image: showtime/ box series / maquette./2017, an original modern sculpture by Saatchi Art artist Thomas Gromas) Grab a glimpse of Thomas at work at Inside the Studio…
2. Janise Yntema
Bruxelles-based painter Janise Yntema uses the ancient technique of encaustic to create her minimal natural landscapes using pigment and beeswax. She studied at New York's Parsons School of Design, and her atmospheric paintings have been featured extensively in galleries and exhibitions throughout Europe and the United States.
"I consider my subject to be light, and landscape is its messenger, with changing transitions in colour capturing reflected memories of small moments in time."

– Saatchi Art artist Janise Yntema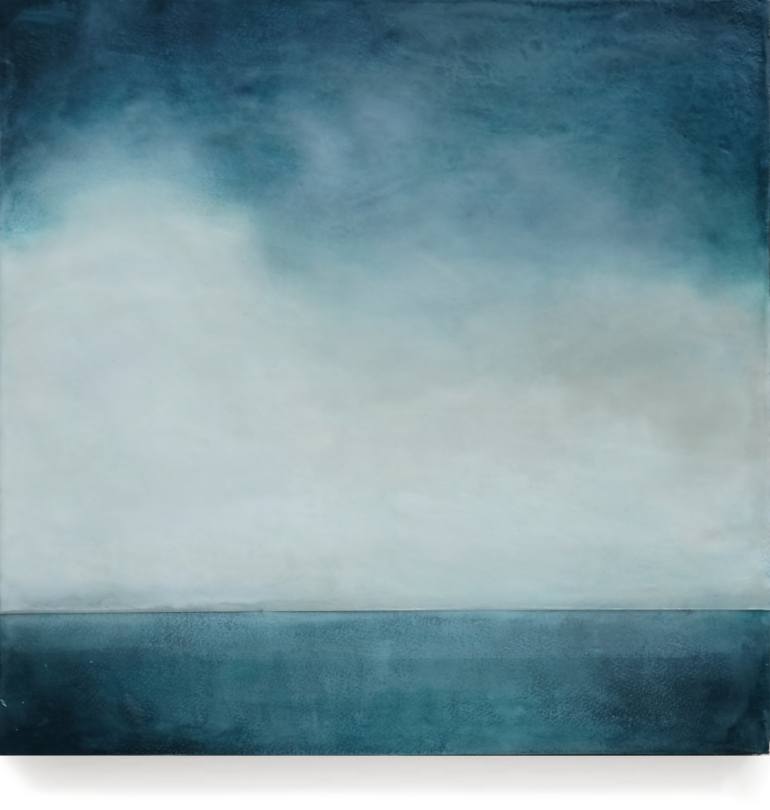 (Image: Penmarche, an original seascape painting by Saatchi Art artist Janise Yntema)
3. Dan Arcus
Contemporary artist Dan Arcus draws inspiration from "cinema, theatre and old photography," and "experiment[s] with the alteration of the shape and color…" to create his expressive figurative portraits. He was also a finalist in The 4th Bangkok Triennale International Print and Drawing Exhibition, in 2015. Learn more about Arcus and his art…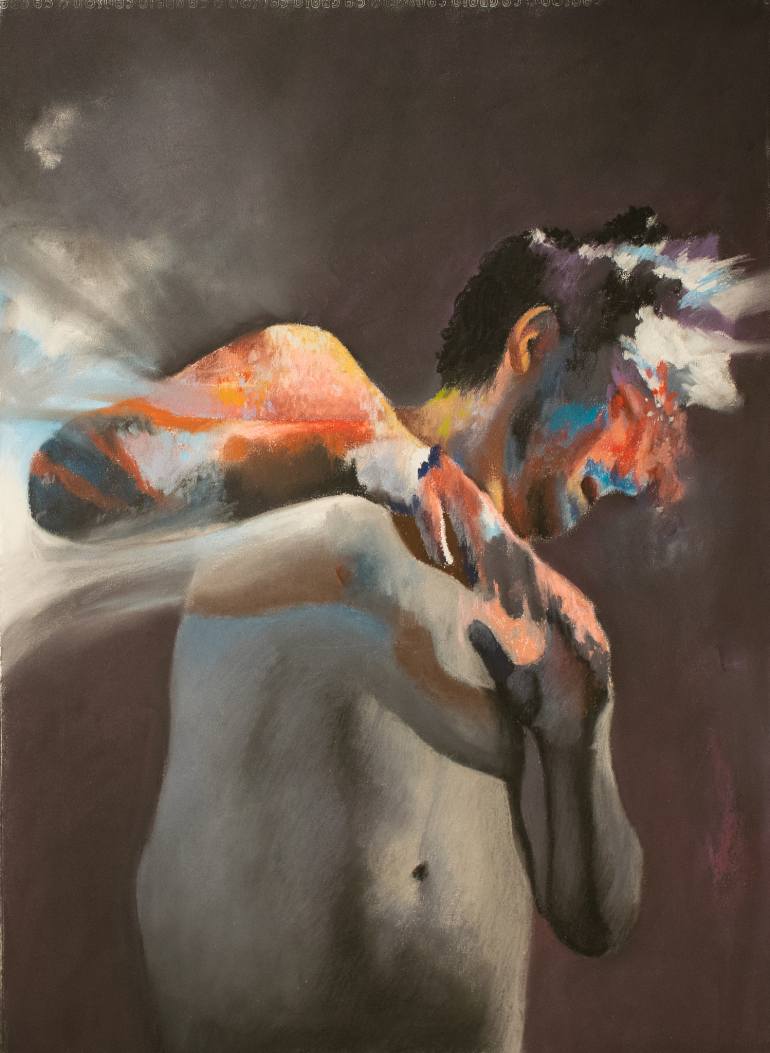 (Image: Social media, an original pastel portrait drawn by Saatchi Art artist Dan Arcus)  In relation to this work, Arcus asks, "How should we react in front of exposure, opinions, eyes that watch us constantly? Are we really comfortable with our lives on a wall?"
4. Nathalie Pirotte
Playfully created from a variety of mixed images, Pirotte's slightly surreal portraits pay special attention to details like leather, lace, and fur. If you love vintage fashion and modern figurative artworks, be sure to see more for yourself today…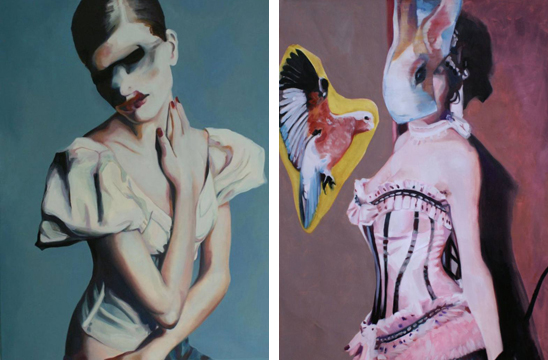 (Image: A pair of contemporary portraits in oil from Saatchi Art artist Nathalie Pirotte… L: the angel, and R: "l oiseau rose" (pink bird) )
5. Sebastien Ernest
Based in Liège, Belgium, Sebastien Ernest is a self-taught artist who began his photographic journey in 2011, traveling to hundreds of the world's forgotten or abandoned places to capture their decaying beauty. A wealth of texture, stillness, and light, his art has been featured in several exhibitions and publications, including The Daily Mail…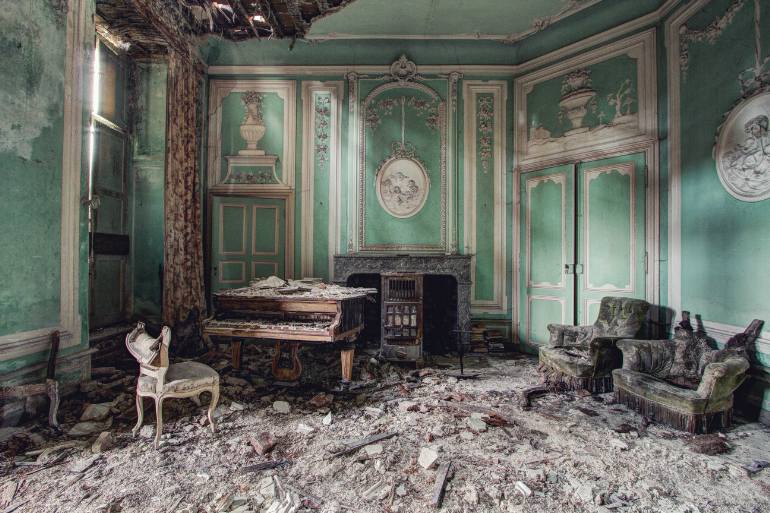 (Image: Lost Piano, oversized contemporary art photography by Saatchi Art artist Sebastien Ernest)
6. Hanna Ilycstyn
Saatchi Art One to Watch artist Hanna Ilczyszyn, is originally from Poland, and now based in Brussels. Her bright figurative artworks are a Saatchi Art collector favorite, and have been featured in several solo and group shows throughout Europe and Asia. Often inspired by old photographs and reminiscent of childhood memories, Ilczyszyn "think[s] of my work as an expression of dreams: feelings, atmosphere, the 'inside'." You can see one of her latest paintings in New This Week…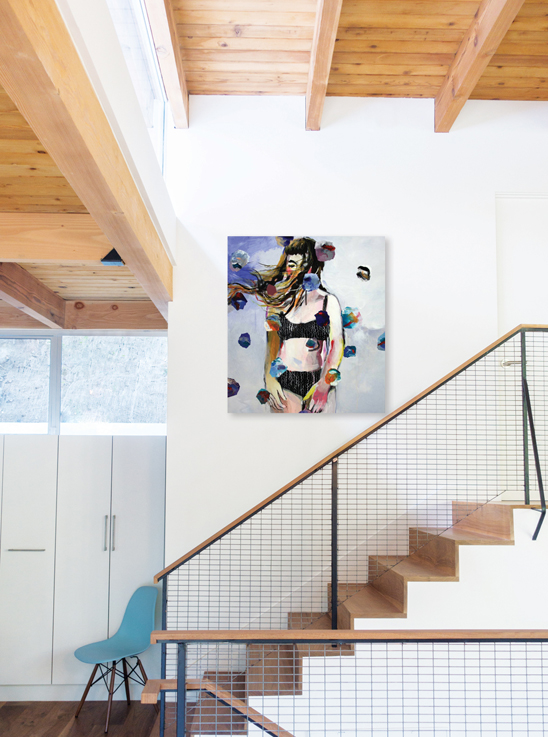 (Image: Bubbles, an original modern figurative painting by Saatchi Art artist Hanna Ilczyszyn)
Ready to discover your own gem from Belgium? Visit Saatchi Art's Spotlight on Belgium Collection now to find art you love…