How to Use Multiple Images to Your Best Advantage
On Saatchi Art, you have the ability to add multiple images for one piece of work. This function can be used to share different viewpoints of your work with the Saatchi Art community. Though the feature is optional, there are myriad reasons why having additional views of a single artwork is helpful to browsers and potential collectors.
Whether it's a stunning closeup detail of a painting or seeing how a sculpture looks from different angles, multiple images of an artwork are going to change your art buying experience for the better. Here's a breakdown of how they can be used.
Offer viewers a look at your art in situation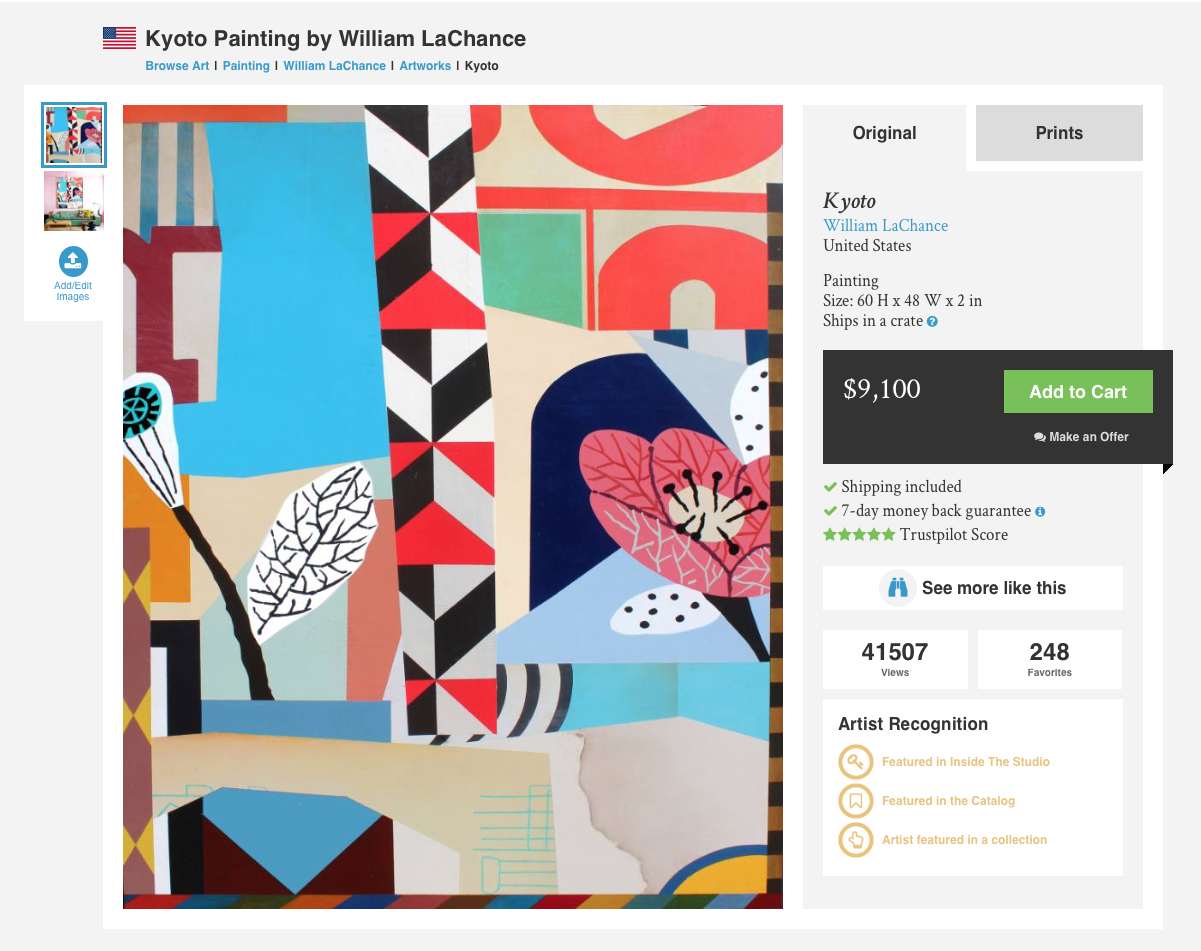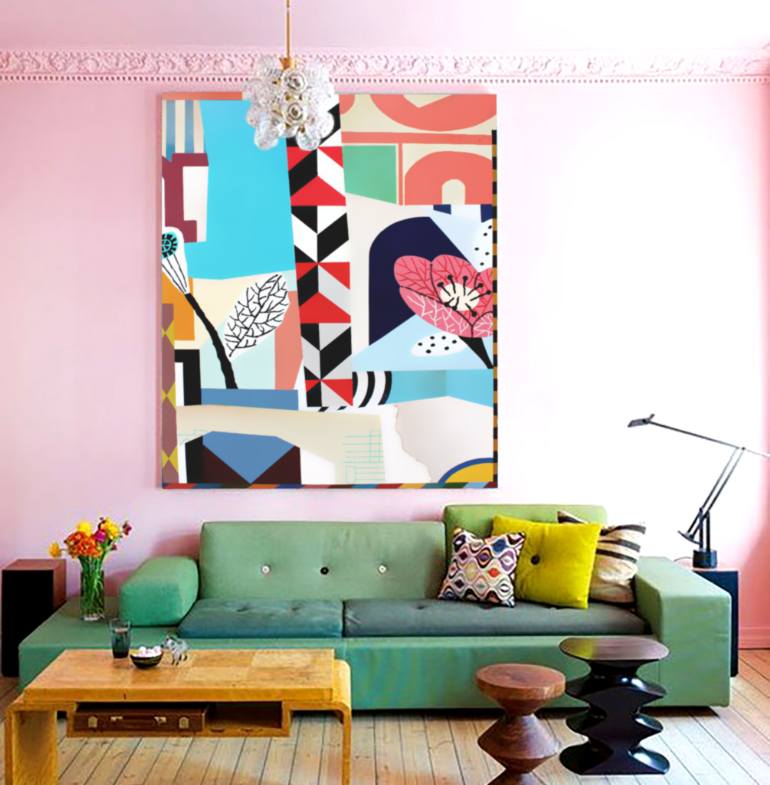 Now you can see how an artwork might look from a different point of view (Image: Kyoto by William LaChance)
One of the challenges that comes with shopping for art online is translating the image visually from flat to functional. Though our "View in a Room" feature does a good job of offering a sense of scale and appearance, adding an image of your work in situation can do wonders. To do this, hang the work in your own home, or photoshop it into a stock image (though, you'll want to make sure the image is fair game). The above example by William LaChance features his vibrant abstract incorporated into an equally energetic room.
Saatchi Art's Jo Hummel-Newell takes the pared-down approach of hanging her work on a simple white wall, in addition to offering BTS studio shots of the work in progress. (Image: Vanilla by Jo Hummel-Newell)
Give a 360° look at dimensional works

See sculptures from more than one angle (Image: Krista Berga's My Warsaw Isn't Your Warsaw is fully appreciated from all angles)
Adding multiple images means it's now much easier for viewers to get a sense of sculptures on Saatchi Art. Rather than requiring several uploads of images in an artist's portfolio to see the sculpture from different angles, artists can now upload supporting images on the main art detail page for the work. Paintings can benefit from this as well, by showing the edges of the work. 
Multiple images also make seeing a 2-dimensional work easier, too. (Image: Midnight Garden by Sandy Dooley)
Details, details
Sandy Dooley offers a detailed look at the details of her impressionist abstracts. (Image: Leaf and Pearls, September by Sandy Dooley)
Sometimes it is, as they say, all in the details. Consider your own online shopping experiences, whether it be for shoes or electronics, you want to see the product from as many angles and details as possible. If you're not able to physically touch the product, decision-making is supported by how best you can get a sense of every aspect of what you're looking at.
With art, in particular, the brushstrokes, or finely crafted details you've spent time perfecting, offer a sense of the labor that went into it. Collectors take notice of this!
Frame it
Self-explanatory.
For artists and collectors alike, adding multiple images makes it that much easier to find artwork you love.
Read more on how to add multiple images here.
Want some additional inspiration? Check out recently sold artworks on Saatchi Art.