Curator's Pick: Rising Stars — Lizzy Lunday
Since the 2013 publication of our very first MFA graduate feature—formerly titled "Invest in Art"— many of the artists selected by Chief Curator Rebecca Wilson have gone on to achieve significant acclaim. For the latest 2019 edition, we are excited to share 31 emerging artists from top schools in the US and UK, chosen by our curators Monty Preston and Aurora Garrison, and Chief Curator Rebecca Wilson.
Rebecca draws on over 15 years' experience working with emerging artists, honed in part by 7 years spent as a Director at the Saatchi Gallery in London where she created the highly regarded emerging art prize New Sensations.
View Saatchi's 2019 Rising Stars Collection Here
While there is never a guarantee when it comes to investing in art—we encourage collectors to always buy what they love first and foremost—many of the artists chosen for the Rising Stars series have gone on to enjoy great success with the value of their artworks more than doubling.
We hope you enjoy this selection of our 2019 Rising Stars, all of whom we are very excited to have discovered and believe show great promise.
Curator's Pick: Lizzy Lunday
Using images found in the media, Lizzy creates digital collages as references for her paintings, deliberately distorting the figures in the foreground and background and blurring the lines between reality and artificiality. Artists like Lizzy inspired my recent collection, Fantastic Figures, which features depictions of the female form by women artists. I find this topic of great importance given that men have dominated the art world throughout history. Alternatively, artists like Lizzy use their interpretations of the female figure to address current issues surrounding gender, culture and identity.
About the Rising Star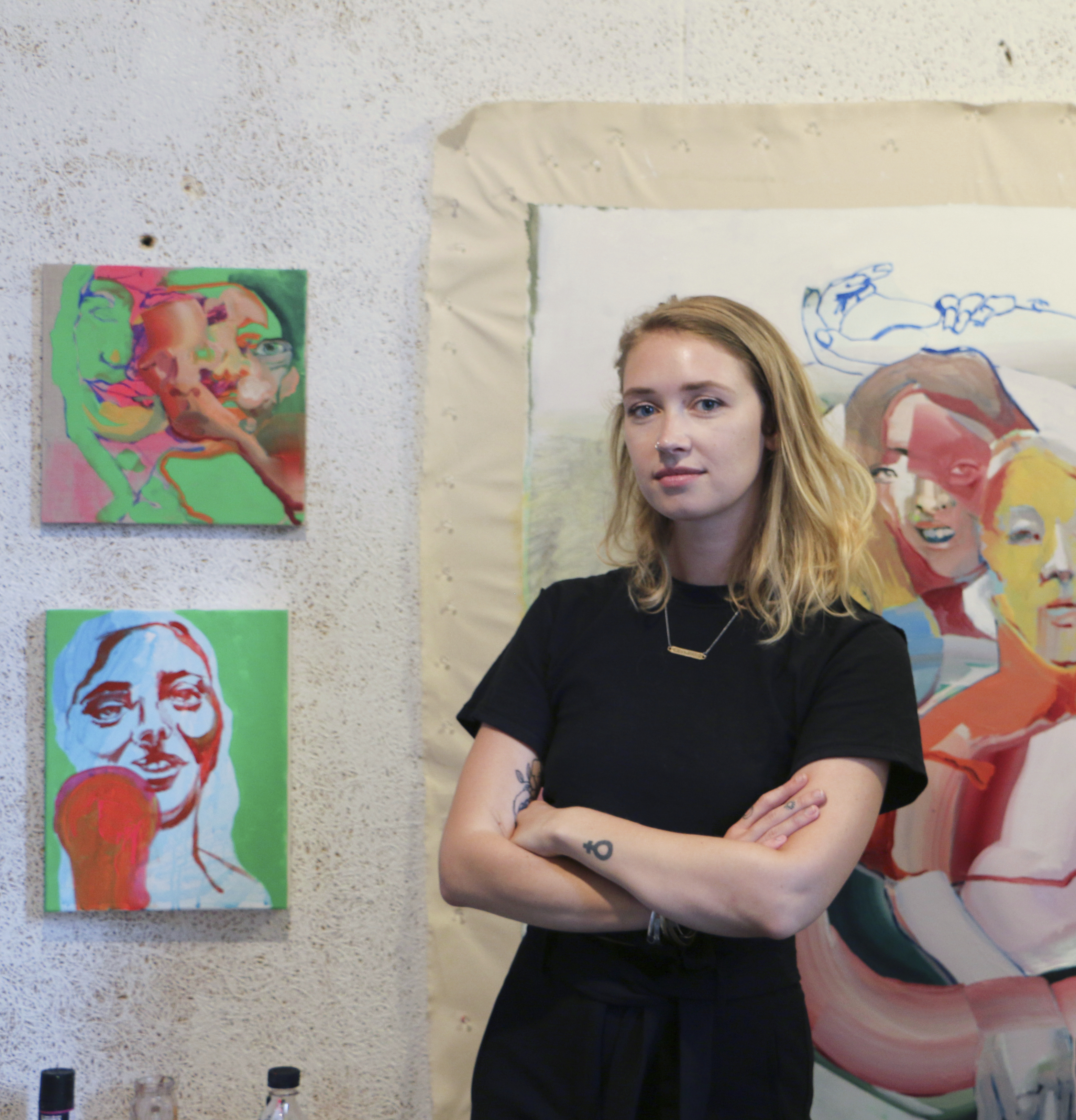 Lizzy Lunday's paintings examine the influence of reality television and social media, contorting bodies and backgrounds in a Bacon-esque style. The Brooklyn-based artist received her BFA from the University of Miami and her MFA from the Pratt Institute in New York City. She has exhibited in cities such as London, Washington DC, New York City, and Miami, and was awarded a place in the 77Art Residency in Vermont this Summer 2019.
Love reading about all things art? You can have articles from Canvas, curated collections, and stories about emerging artists delivered straight to your inbox. Sign up for the Saatchi Art Newsletter.