Collector Favorites: Bestselling Artists of November
Ever wondered what other people are buying for their personal art collections? Though your tastes may differ, seeing what others are purchasing can help you discover new artists whose works you might not otherwise have considered.
Below, meet 5 artists who have proven to be popular favorites with our collectors. For more ideas, browse our recently sold works and contact our curators who can help you find similar works in your budget.
Tarli Bird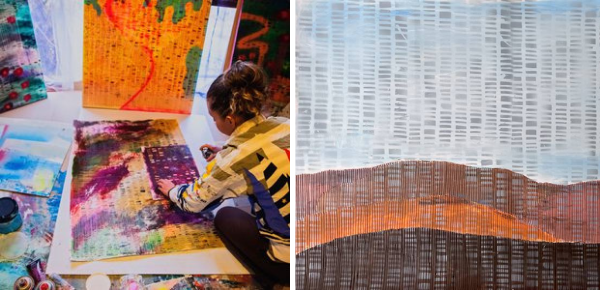 Utilizing her unique techniques and creative process, Tarli Bird creates multi-layered and highly textured paintings. Inspired by the conflicting patterns of the natural environment and the urban landscape in photographs taken during traveling, Tarli divides her landscape paintings into three layers, using acrylics, spray paint, and embroidery to represent the original natural landscape, the traces of human manipulation of nature, and the impact it has on nature. Tarli holds a BA and MFA from Monash University in Melbourne. Her work has been exhibited throughout Australia, most recently in a public art installation in Echuca and a solo exhibition at the Fitzroy Library in Melbourne. See more of Tarli's work here.
Todd Mires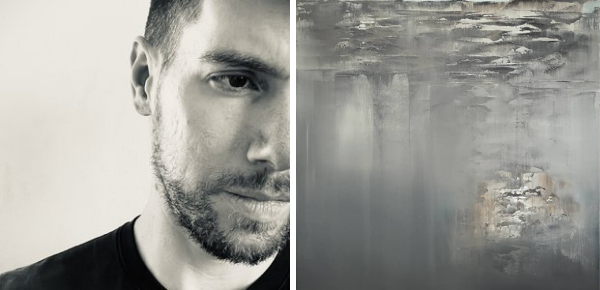 Abstract painter Todd Mires is dedicated to creating mysterious canvases with the layering and contrasting relationship between texture and light. Todd describes his artistic practice as an endeavor to balance spontaneity and restraint, letting things flow naturally while also knowing when to stop. He also does not intentionally portray a certain subject or scene, but rather paints organically from a non-objective perspective. The process of constructing colors, shapes, texture, and light leads Todd to find and capture  significance. Based in Eastern Washington, Todd originally trained in fashion design, but branched out to painting while attending school. His work can be seen in galleries in Eastern Washington and in private collections across the country. See more of Todd's work here.
Nathan Paddison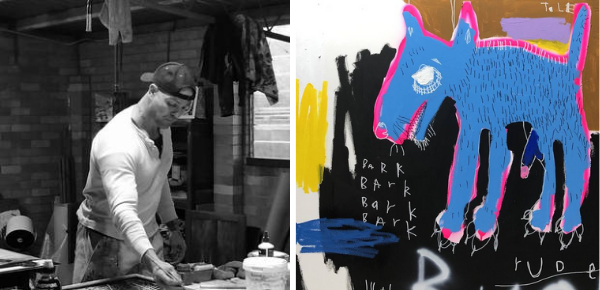 Nathan Paddison employs strong lines and powerful colors to depict highly expressionistic works that strike the viewer with emotions and feelings burst forth from the image. Nathan's paintings are experiential, raw, and come from his personal experience. This allows his individuality to dominate whatever message conveyed by the work, telling a story of his own. He does not limit himself to a single medium, considering it to be a hindrance to his creative process. His resultant mixed-media approach makes his work more bold. Living and working in Sydney, Nathan exhibits frequently in Australia, including at The Other Art Fair in Sydney. See more of Nathan's work here.
Tommy Kwak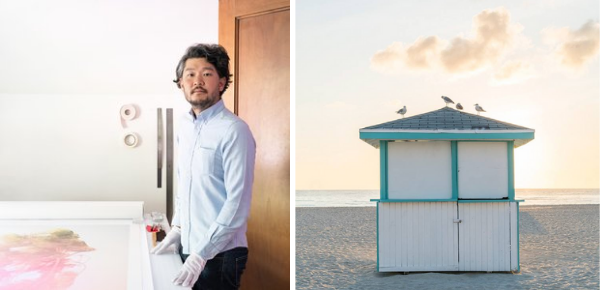 Specializing in the control of natural light, photographer Tommy Kwak's large-format color photographs capture subtle and fleeting moments in nature, which reveal an ethereal beauty. With a love of nature, he enjoys the moment when he shoots, letting his eyes and intuition guide his experimental process. Tommy earned his BFA in Graphic Design from California College of the Arts in Oakland and later completed coursework at the International Center of Photography in New York City. His work has been shown in New York and Iceland, and most recently in commissions for Louis Vuitton at their locations in New York and Cologne, Germany. Tommy currently resides in Montclair, New Jersey. See more of Tommy's work here.
Stephanie Ho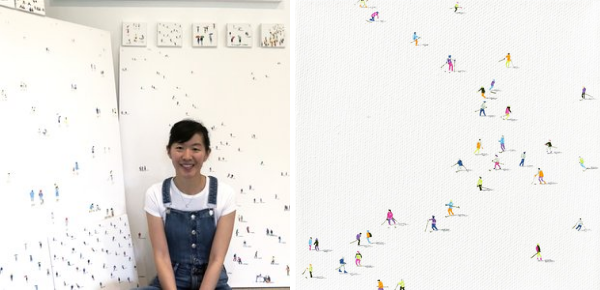 Through the delicate rendering of gathered and finely arranged figures, Stephanie's paintings are full of storytelling while stimulating the viewer's imagination. Stephanie likens her work to a meticulously orchestrated symphony. Like notes on sheet music, Stephanie's figures are melodically composed in her paintings, exploring individuality within order. Born in Hong Kong, Stephanie draws on the ink paintings of the East to make her fine and detailed brushstrokes. Stephanie holds a master's degree in Museum and Gallery Management from the London City University. She has exhibited internationally, with solo shows in London and Hong Kong. See more of Stephanie's work here.
Love reading about all things art? You can have articles from Canvas, curated collections, and stories about emerging artists delivered straight to your inbox. Sign up for the Saatchi Art Newsletter.