Collector Favorites: Bestselling Artists of January
Ever wondered what other people are buying for their personal art collections? Though your tastes may differ, seeing what others are purchasing can help you discover new artists whose works you might not otherwise have considered.
Below, meet 5 artists who have proven to be popular favorites with our collectors. For more ideas, browse our recently sold works and contact our curators who can help you find similar works in your budget.
Chase Langford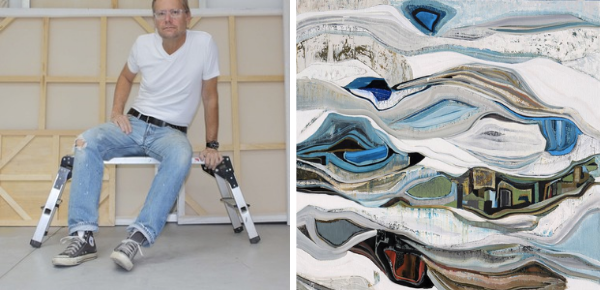 Using oil paints and a bold color palette, American painter Chase Langford creates abstractions of space and form that are simultaneously evocative of geological layers, topographical maps, and aerial views of landscapes. Chase describes his artistic practice as Geographic Expressionism, as he challenges aspects of conventional landscape painting and establishes a unique artistic language of his own. Chase received his undergraduate degree in geography from UC Santa Barbara, and his paintings can be found in the private collections of Magic Johnson, Monique Lhuillier, and The Saudi Royal Family. See more of Chase's work here.
Mary Solberg
Mary Solberg blends religious iconography, classical realism, and highly textured surfaces in her figurative paintings and portraits. Through a meticulous layering of paint and color, Mary gives her paintings an exceptional texture and boldness. Mary has a BFA with honors from Viterbo University in Wisconsin and is currently based in Based in Minneapolis, Minnesota. Her works have been exhibited throughout the US, with solo shows in Minnesota and Wisconsin. See more of Mary's work here.
Zinna Yoo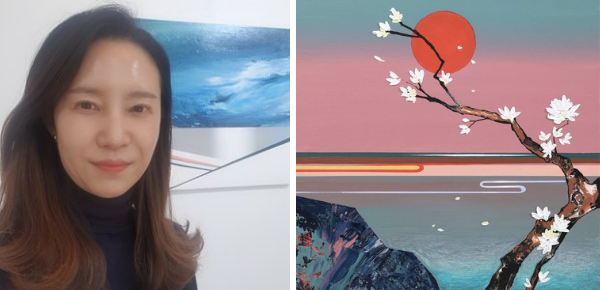 Based in South Korea, Zinnia Yoo uses expanses of flattened backgrounds, simplified natural forms, and sculptural brushstrokes to push the possibilities of traditional landscape painting. Merging realistic elements with abstracted landscapes, Zinnia's compositions immerse the viewer in an idealized world full of chromatic colors. Zinna graduated from Dankook University of Arts in Yongin, South Korea and her work has been shown in galleries and art fairs in New York, Seoul, Singapore, and Taipei. See more of Zinna's work here.
Naomi Yuki
Naomi Yuki's atmospheric paintings explore the concepts of spirituality, mortality, and memory. Often using subdued yet unexpected colors, Naomi's gestural forms immediately engage viewers in their dynamic design. Naomi lives and works in Osaka, Japan and holds a degree in fine art from the Accademia di Belle Arti in Rome, Italy. She has exhibited internationally, with solo shows in Tokyo and with the Other Art Fair in Los Angeles, Brooklyn, and Melbourne. See more of Naomi's work here.
Theophilus Tetteh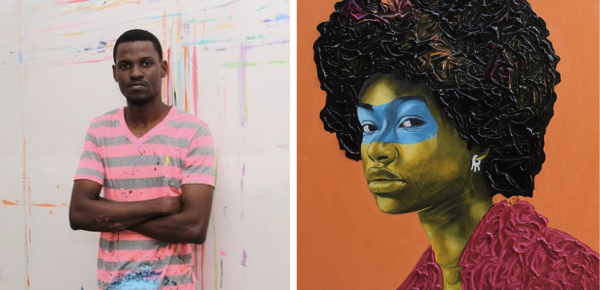 Ghanian painter Theophilus Tetteh seamlessly integrates elements of pop art such as geometric contrasts and bright juxtapositions of color in his figurative work. Theophilus uses vibrant hues and alternating textures to give his portraits a tangible intimacy, liveliness, and individuality. Theophilus has exhibited his portraits at the Coningsby Gallery and J/M Gallery in London as well as the World Bank and National Theatre in Accra, Ghana. In 2020, he won the Artist of the Year Award from BeOpenFuture, an international think tank aimed at fostering creativity and innovation. See more of Theophilus's work here.
Love reading about all things art? You can have articles from Canvas, curated collections, and stories about emerging artists delivered straight to your inbox. Sign up for the Saatchi Art Newsletter.