Collector Favorites: Bestselling Artists of April
Ever wondered what other people are buying for their personal art collections? Though your tastes may differ, seeing what others are purchasing can help you discover new artists whose works you might not otherwise have considered.
Below, meet 5 artists who have proven to be popular favorites with our collectors. For more ideas, browse our recently sold works and contact our curators who can help you find similar works in your budget.
Young Park
With a vibrant colors and a touch of abstraction, Young Park depicts universal human gestures and emotions in her figurative paintings. With blocks of dense color and negative spaces, Young prompts the viewer to imagine the personalities and experiences of the characters, and project themselves into the imagined scenes. The artist graduated from Hankuk University of Foreign Studies in in Seoul, South Korea and majored in advertising and public relations. Prior to becoming an artist full-time, she worked as an art director in the fashion industry and her work has been frequently featured in exhibitions throughout Seoul. See more of Young's work here.
Han Xiao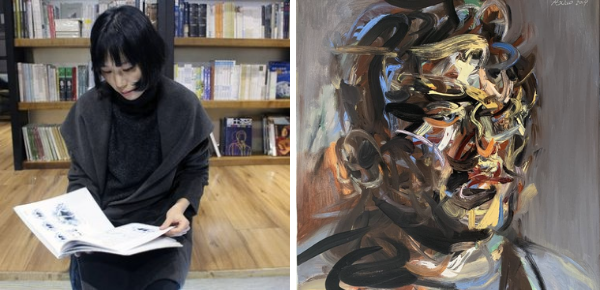 Blending expressionism and realism, Han Xiao creates expressive portraits that reveal contradictions existing in reality. Reminiscent of Francis Bacon, Xiao blurs the facial features of her subjects with distorted lines and rapid brushstrokes, effectively amplifying emotions of isolation and anxiety within the viewer. Born in China and currently based in Spain, Xiao has a background in environmental art design and her paintings can be found in private collections worldwide. See more of Xiao's work here.
Jennifer Asher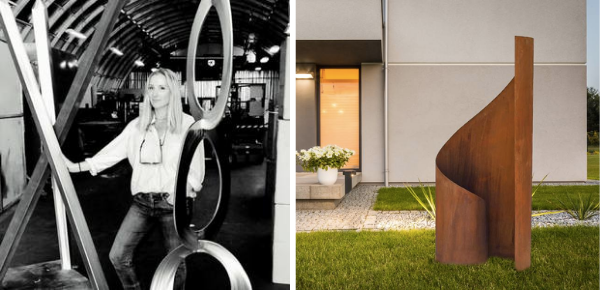 With a background in landscape architecture, Jennifer Asher uses nature as her inspiration to create large-scale and minimalist outdoor sculptures. Through reflections on metal, conflicting shadows, different textures, and positive and negative spaces, Jennifer explores the interplay between the abstract simplicity of her sculptures and the uncertainty and unpredictability of the natural world. Jennifer received her BFA from the University of California, Berkeley and currently resides in Los Angeles. Her metal sculptures can be found in public and private collections around the US, Canada, Europe, and Australia. See more of Jennifer's work here.
Dana and Stephane Maitec
Based in Paris, Dana and Stephane Maitec are photographers who have been working together for over 25 years. Utilizing black & white and color photography, they are known for capturing the portraits of ordinary people, artists, and celebrities in film-like scenes. The duo effortlessly constructs surrealistic compositions made up of poetic light and dramatic compositions to portray cinematic narratives. Recently, Dana and Stephane have taken to exploring new themes and are pushing the boundaries of contemporary photography. Their work has been covered in international publications, including The Financial Times, Elle International, Worth Magazine, and Paris Magazine. See more of Dana and Stephane's work here.
Seb Sweatman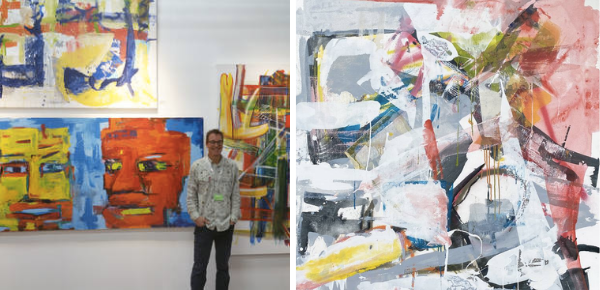 Employing the different textures of acrylic paint, Seb Sweatman brings abstract expressionist techniques to large-scale canvases. Through dynamic lines and marks, the viewer is shown the history of Seb's artistic process—from drips of paint from the turning of the canvas to the heavy build up of color caused by layer after layer of application. Born in South Africa, Seb is currently based in Vermont where he studied art at the University of Vermont. Seb has exhibited his work throughout New England, including at The Other Art Fair in Brooklyn. See more of Seb's work here.
Love reading about all things art? You can have articles from Canvas, curated collections, and stories about emerging artists delivered straight to your inbox. Sign up for the Saatchi Art Newsletter.