Collector Favorites: Bestselling Artists of April
Ever wondered what other people are buying for their personal art collections? Though your tastes may differ, seeing what others are purchasing can help you discover new artists whose works you might not otherwise have considered.
Below, meet 5 artists who have proven to be popular favorites with our collectors. For more ideas, browse our recently sold works and contact our curators who can help you find similar works in your budget.
Peggy Lee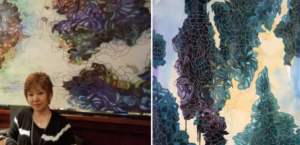 Peggy Lee creates crystallographic, web-like compositions as metaphors for human connectivity. Social relationships became a point of interest for Peggy as she witnessed the impact of social media and technology on the lives of her students over the course of her fifteen-year career as an art teacher. Peggy meditates on the tension between our obsession with networking and our need to build genuine connections—translating these emotional phenomena into paint. Born in Seoul, South Korea, Peggy earned her BFA at Hongik University in Seoul before moving to the US. Peggy has exhibited at The Other Art Fair Los Angeles and in 2017 was featured in Art Market Magazine's Gold List of Top Contemporary Artists. See more of Peggy's work here. 
Whitney Avra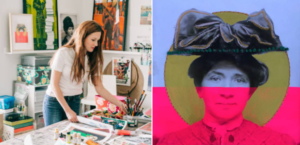 Based in Austin, Texas, Whitney Avra is a mixed-media artist exploring female identity through vintage photography and portraiture. Using vibrant acrylic paint, Whitney transforms the subjects of old photographs into luminescent icons. By adding golden acrylic halos and embroidered stitches to her photographs, Whitney's women become a reverential celebration of femininity. Whitney has exhibited at The Elisabet Ney Museum in Austin and at The Other Art Fair, Dallas. Her artwork has been featured in The Austin Chronicle, Austin CultureMap and Glass Tire. See more of Whitney's work here. 
Gregory Prescott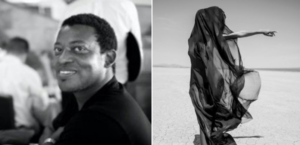 Los Angeles-based photographer Gregory Prescott uses the existing lines of the human body to create sensual compositions with visceral texture that capture the diverse beauty and skin tones of his subjects. A self-taught photographer with over two decades of fine art and editorial experience, Gregory has garnered international acclaim, with features in Afropunk and Musée magazine. In 2009, Erotic Review magazine named him photographer of the year. His work is held in collections in the US, Australia, Europe, and East Asia, and he has exhibited his work in solo and group exhibitions in Los Angeles, Houston, and New York. See more of Gregory's work here.
Stacy Gibboni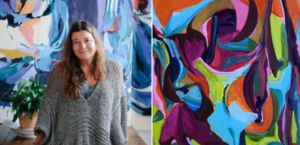 Stacy Gibboni transforms the natural world into gestural abstracts built up by thick brushstrokes and effusive color palettes. Her poetic interpretation of life's simplest moments—walks in the woods, the glow of the moon—yields a rich visual vocabulary. Originally from the United States, Stacy has called Venice, Italy, home for the past two decades. Stacy holds a BFA from Savannah College of Art and Design, and she has exhibited her work internationally, including at The Other Art Fair in London and the CU Space in the 798 Arts District in Beijing. See more of Stacy's work here.
Alex Schaefer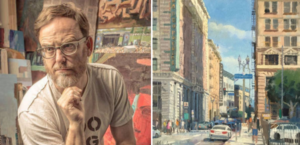 Alex Schaefer injects a wry sense of humor into a painting practice inspired by Impressionism and the Bay Area Figurative movement. Alex gained international renown during the 2008 financial crisis and US bank bailout, which he responded to by painting quotidian plein-air scenes of streetside banks across America—on fire. Alex holds a BFA from Art Center College of Design in Pasadena, California, where he now teaches. He has exhibited at Los Angeles Municipal Art Gallery, Pasadena Museum of California Art, and Space Gallery at Carnegie Mellon University. Aside from his scathing banks-on-fire series, Alex paints en plein-air around his native Los Angeles, capturing historic downtown buildings and city life. See more of Alex's work here. 
Love reading about all things art? You can have articles from Canvas, curated collections, and stories about emerging artists delivered straight to your inbox. Sign up for the Saatchi Art Newsletter.