Collector Favorites: Bestselling Artists of October
Ever wondered what other people are buying for their personal art collections? Though your tastes may differ, seeing what others are purchasing can help you discover new artists whose works you might not otherwise have considered. Below, meet 5 artists who have proven to be popular favorites with our collectors.
For more ideas, browse our recently sold works and contact our curators who can help you find similar works in your budget.
Ele Pack

Ele Pack creates delicately textured paintings which are strongly inspired by the natural world. While amorphous in presentation, the viewer cannot help but feel an implication of land or seascape in the compositions. Ele received her BA with Honors from Loughborough College of Art, where she focussed her studies in painting. She has exhibited extensively across galleries in the UK, Germany, Sweden and the US. Her works are held in collections in the US, UK, Ireland and Canada. See more of Ele's works here.
Flynn Newton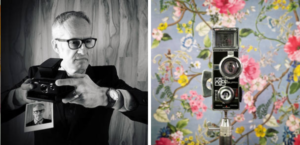 Flynn Newton is a German artist best known for his CAMERASELFIES project, which depicts historical cameras capturing images of themselves in vibrantly wallpapered rooms. By experimenting with minimalistic subjects and colors, Flynn provokes the viewer to contemplate the significance of the object's presence. His works have been featured on CNN, and published in LUI, LensCulture, ProjiFoto a.m.o., and British GQ. His exhibition history includes shows in Germany and New York, and his works have been acquired by collectors in Canada, US, UK, Italy, Thailand, Spain and Taiwan. See more of Flynn's works here.
Thomas Gromas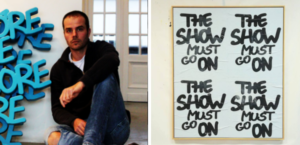 Based in Belgium, artist Thomas Gromas creates contemporary text-based relief sculptures inspired by particular phrases in our modern lexicon. Examining themes of everyday life, his works explore the disjunction between the pursuit of fairytale ideals and the realities of living in contemporary society. Thomas has exhibited in numerous group and solo shows, including the Poppy & Pierre Salinger Foundation and 'Fairytale' at Kortrijk. His works are held in collections in the US, Italy, Germany, UAE, Finland, China, France, Switzerland, Canada and UK. See more of Thomas' works here.
Victoria Horkan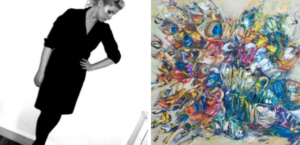 Victoria Horkan is a contemporary artist based in the United Kingdom. Influenced by the works of Miro, Pollock and Rothko, Victoria depicts the emotional complexity of the modern world by merging the elements of abstract shapes and brooding colors. She recently received her MA at the University of Huddersfield. Victoria has showcased works on BBC 1 online, and has exhibited in London, Edinburgh, Belfast and Leeds. Her works have been acquired by collectors in the UAE, US, Spain, Canada, Ireland and Australia. See more of Victoria's works here.
Stéphanie de Malherbe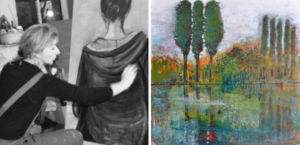 French artist Stéphanie De Malherbe approaches her paintings with a spontaneity that seek to express the beauty in the world around her. Colors and shapes are intuitively formed on the canvas by the sensations and feelings of the moment. Stéphanie received her Master's degree in graphic design with honors at E.S.A.G. Penninghen. She has an extensive group and solo exhibition history including shows in France, Spain, Switzerland, and Mexico. Stéphanie's works are held in collections in US, UK, Mexico and Netherlands. See more of Stéphanie's works here.
Love reading about all things art? You can have articles from Canvas, curated collections, and stories about emerging artists delivered straight to your inbox. Sign up for the Saatchi Art Newsletter.