A Few Painting Techniques Artists Use, Explained
Sheer skill aside, artists must find the best materials and tools to actively translate their vision onto a canvas.
Saatchi Art artists employ a range of tools, mediums, and styles to create stunning and unique art. While the range of modern tools provides endless variation for style, there are a few basic techniques used in contemporary painting. If  you've ever looked at a painting and wondered how they got the paint so thick, or achieved such delicate detail, let's take a deeper look, explained by a few of our own.
An Armenian painter living in Southern California, Vahe Yeremyan employs a loose expressionist style to the traditional techniques of oil painting. In the photos below, one can see how he begins with a basic background and painted sketch. Using various sizes of brushes, Yeremyan builds layer upon layer of paint to build reflections, clouds, and rich colors. The final result is a painting imbued with layers of colors, reminiscent of the classic impressionistic style.
(Image: Painting in progress by Vahe Yeremyan, c/o the artist)
Montreal-based artist, Stephanie Rivet, prefers using the palette knife for her free-form, abstract works on canvas. While she primarily uses acrylic paint, she often mixes her paints with heavy body paint or medium gel to add more texture and thickness. Her heavily-textured works celebrate color and form, as she aims to create a harmony in her fantastical abstractions. In her own words –
"Working in an abstract style with pallet knife is a way to use my creativity freely. I mix my colors directly on the canvas and this technique allows me to make exciting discoveries."
(Image: Stephanie Rivet, c/o the artist)
Yulia Martynova, better known by her Saatchi pseudonym M A R T Y N O V A, creates vivid images in watercolor from her apartment in London. While watercolor can be a painstaking process, demanding a combination of quick painting and patience for drying, Martynova says she prefers working in this medium as the resulting works often create light atmospheres and add pops of color in small spaces.
"Use the best quality paints you can stretch your money for. You will get much more satisfying flow and end result will surprise you. Experiment with colour. Find the palette that will form your recognisable style over time. Let the collectors spot your work amongst others quicker. A hairdryer could be a great tool when you layer your watercolours on canvas. Texture is important, so I stick to NOT watercolour paper for its ideal rough vs smooth ratio to create wonderful edges after paints dries."
(Image: Martynova, c/o the artist)
New Zealand-born artist, Campbell La Pun, lives and works in Tokyo, where he uses spray paint to create works that combine iconic culture with unlikely juxtapositions. The hardest part to working with spray pain, as one could expect, is control.
 "Learn to understand and control the can to achieve more than just pushing the nozzle and paint spraying out. Depending on what you are painting, you can use either a high or low-pressure paint and select a type of cap that is appropriate. Caps range from skinny, thin, medium, fat, calligraphy, and more and produce lines from 1.8cm up to 12.5cm. How far you push down the nozzle effects the output of paint, combined with how far you hold the can from the surface."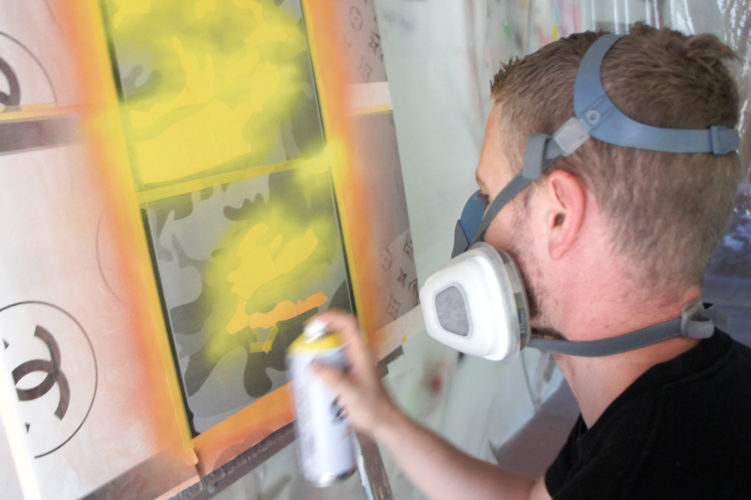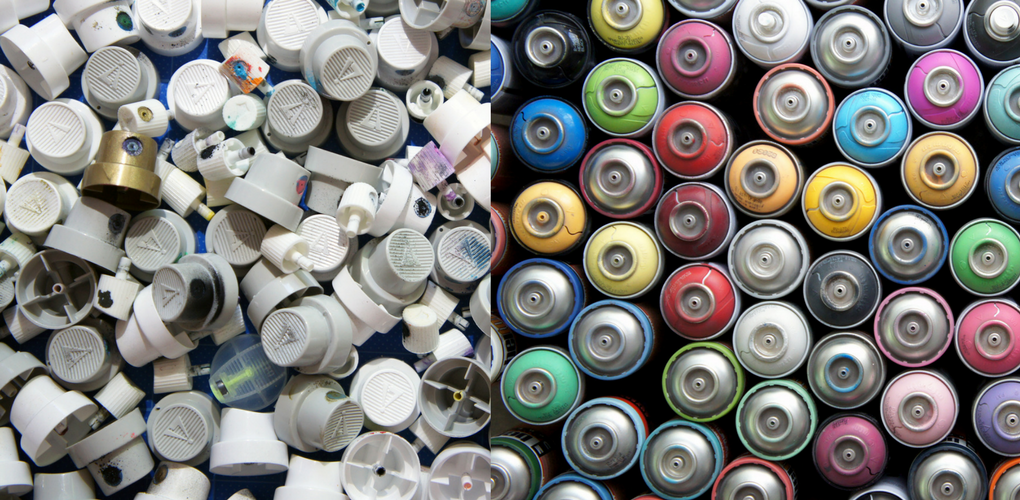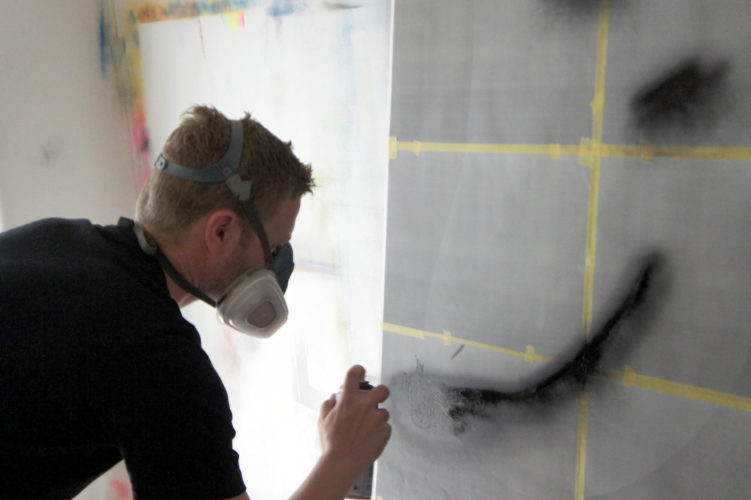 (Image: Campbell La Pun, c/o the artist)
Digital artist, Czar Catstick, is part of a growing band of artists who paint exclusively in the digital medium. While some of his works involve digital mashups of iconic images, his most popular series, "Fizzy Pop," employs the 19th century technique of pointillism for the 21st century digital age. The works are made up of hundreds of digitally hand-painted points, creating an almost surrealist-feeling composition.
"The 'Fizzy Pop' pointillism style paintings are a particular group, part of a larger collection of artworks which came about whilst experimenting with digital brush strokes and styles. It was essentially a 'happy accident' (like much of my work), and there is much more to be explored."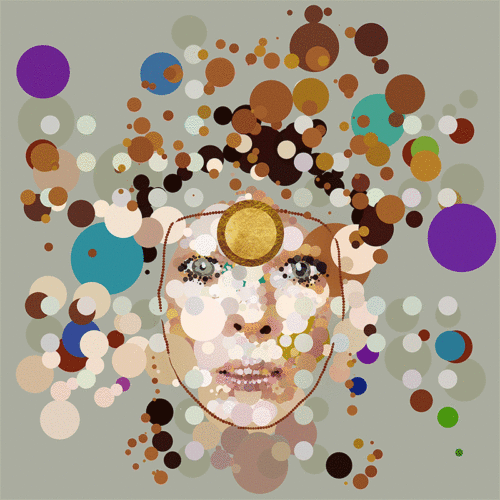 (Image: Czar Catstick, c/o the artist)
Love learning about the latest in contemporary art? Sign up for the Saatchi Art Newsletter today…