Virtual Editions: Meet Rocío Navarro
This November we launched our second Global Virtual Edition of The Other Art Fair, with over 200 artists from 29 different countries. The Global Virtual Editions runs from the of 8th November until the 29th of November 2021. To browse a huge range of artistic styles click here to enter the Fair.
With such a wide range of artists to meet and shop from at the Fair we decided to ask a few of our artists some questions so that you could get to know them better.
Meet Rocío Navarro on of our Global Virtual Editions Artists…
We asked Global Virtual Editions Artist Rocío Navarro a few questions about her practice. Click here to enter Rocío's booth at The Virtual Edition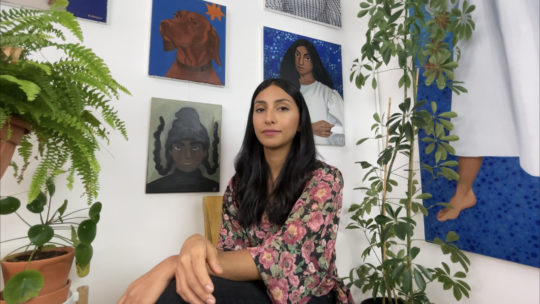 When did you start painting, what draws you to your subjects or objects in your pieces?
I've always drawn, I feel like it has always been a part of my life. I started painting when I was eight, I don't remember if I was told to or if it was my initiative, but I started painting portraits, I still keep a self-portrait I did back then. Ever since I've been fixated almost obsessed with faces, I love trying to transcribe a person's feelings with a few lines.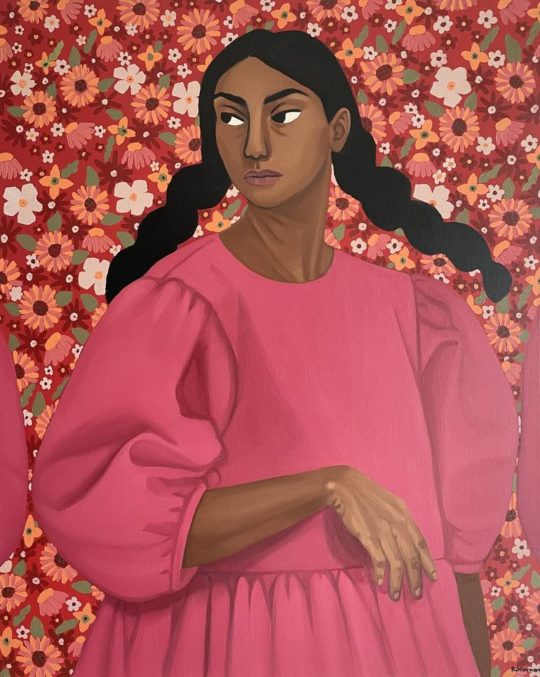 Your artwork conveys a lot about the personality of those you capture, would you say your pieces reflect you as a person?
Yes, absolutely. I think that every element  in each piece speaks on who I am, every decision made involving colours, subjects and objects, just everything.
Does your artwork look to send a specific message, if so what is this message?
With my work I approach different subjects, a lot of it comes from my concerns, desires and memories and so I think that there are several ideas within them. Most of my work has been about understanding my role in my different interactions or relations with my surroundings. Having moved to France from Mexico was quite a change and it sparked  curiosity in me to look inwards.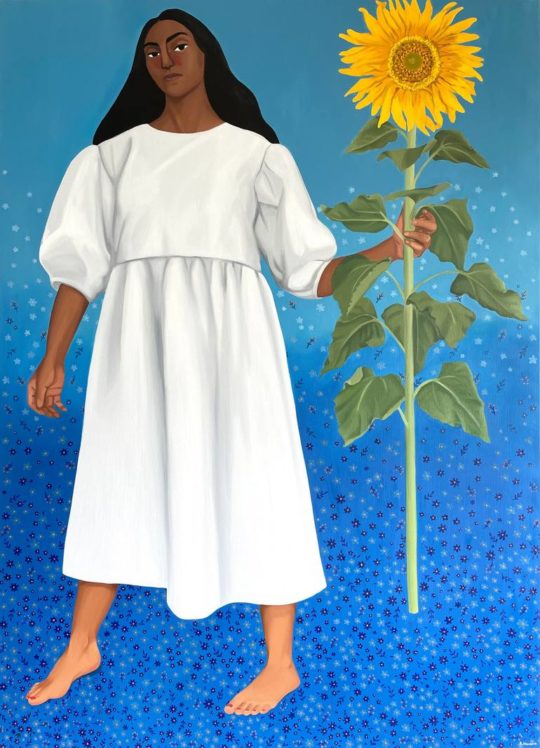 How would you say your art practice has changed over time?
My practice has changed a lot and so have I, in a sort of synergy, in which it has allowed me to grow and in growing I am able to give more. I think when I started I was afraid to show and see myself in an honest way and I can say now I feel more free and comfortable and thus I can explore, it's exciting.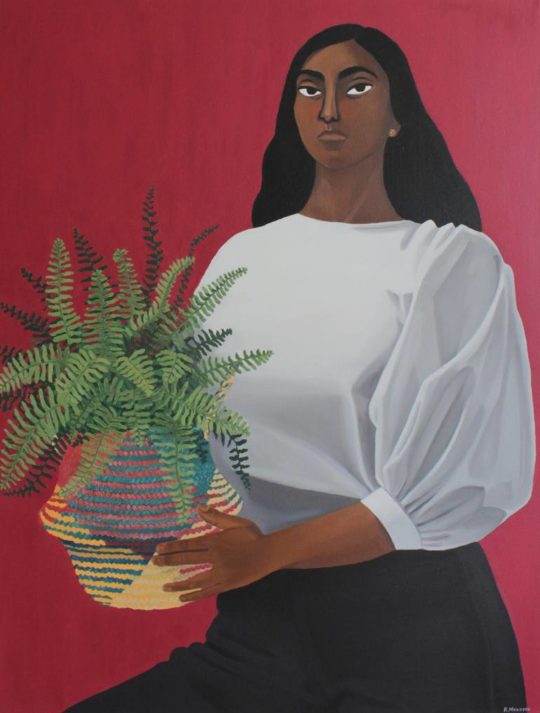 How would you say your use of vibrant colour enhances the final product, and how crucial is colour as part of your practice?
When conceiving the idea of a painting, colour is always a part of it, is as significant as every other element, but sometimes colour comes first,  a colour or a combination of colours can move me to start a painting or a whole series of paintings.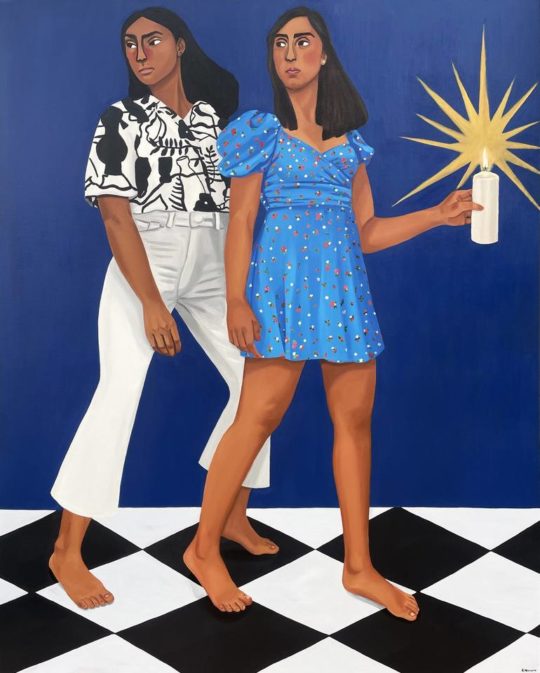 What advice would you give to an aspiring artist who would like to delve into working in the arts?
I would say, and this is advice for myself as well, keep at it. That is the only way you will be able to find honesty and develop your practice. I can only speak from my experience, I've come to find that creating is the goal and the process is the endgame, and so by showing up and being present I've made it.
Join us at our Global Virtual Edition, running from the 8th November until the 29th November 2021. It's free of charge to enter our virtual world, visit hundreds of artist booths as well as featured artists and special features! With over 200 artists to shop and browse there is something for everyone! Click here to enter!