View Art in Your Room with the Saatchi Art App
Saatchi Art is pleased to announce the launch of the new and improved version of its iOS app. The newest release will include several exciting new features such as connecting with our curators through our Art Advisory service and a "view art in your room" feature that will allow buyers to virtually place artwork on a wall of their choice so they can preview artwork before they purchase.
Online interior design and the utilization of augmented reality technology to mock up design concepts has become a fast-growing trend in the digital space. Saatchi Art's updated app ensures art enthusiasts have an effective tool when purchasing artwork to complete their interior design process. By pairing the new augmented reality with one-on-one access to its world-class art advisory team, Saatchi Art takes a personalized approach to technology, creating easy-to-use and impactful resources for art buyers.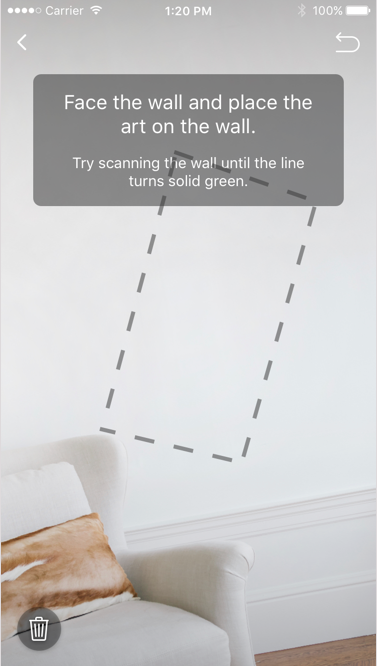 The Saatchi Art app allows the user to see the depth of the artwork and perspective in a 3D space, giving the most realistic preview possible of what the artwork will look like on the wall before they commit to making the purchase. Buyers can save the image and share it with others.
"80% of hesitant art buyers report they want to see art and imagine it in their space before they make a purchase. Saatchi Art's new leading-edge augmented reality view solves this key concern for buyers," said Jeanne Anderson, General Manager of Saatchi Art.  "This new tool is just one of the ways we are working to transform how people shop, view and purchase art online."