Saatchi Art's Tips for Buying Art as a Gift
Few gifts are more memorable than fine art, and taking the time to choose artwork for your special someone or a valuable colleague is an excellent way to show how much someone means to you.
There's no wrong way to give the gift of art, only amazing possibilities. Just think about what makes the person you're gifting special, and you're on the way to choosing a lasting gift that they are sure to love.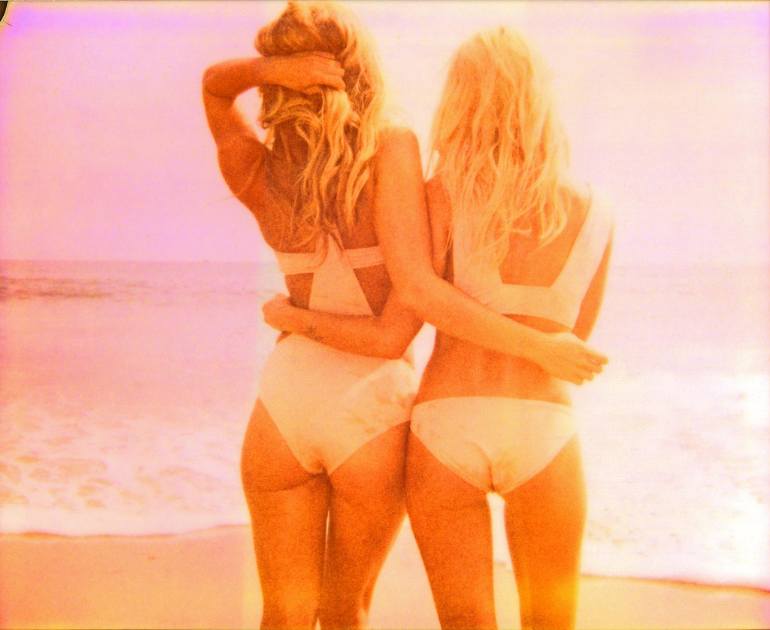 (Image: Crystal Cove II, a framed limited edition print by Saatchi Art artist stephanie vovas)
"Art makes a great gift because it is so personal, from the creation of the work itself to choosing a particular piece for a friend. Receiving something so unique will without a doubt make the recipient feel very special. And since art lasts a lifetime, you'll always share that connection."

Jessica McQueen, Assistant Curator at Saatchi Art
Gifting artwork does not need to be expensive. Many original contemporary artworks and photographs are priced well under $500, and art prints start at less than $100. Art makes a memorable gift for hard-to-shop for people who have almost everything… Check out our new Art Gifts for $100-$500 and Art Gifts – Prints for $100 and Under collections to get started finding the best art gifts today.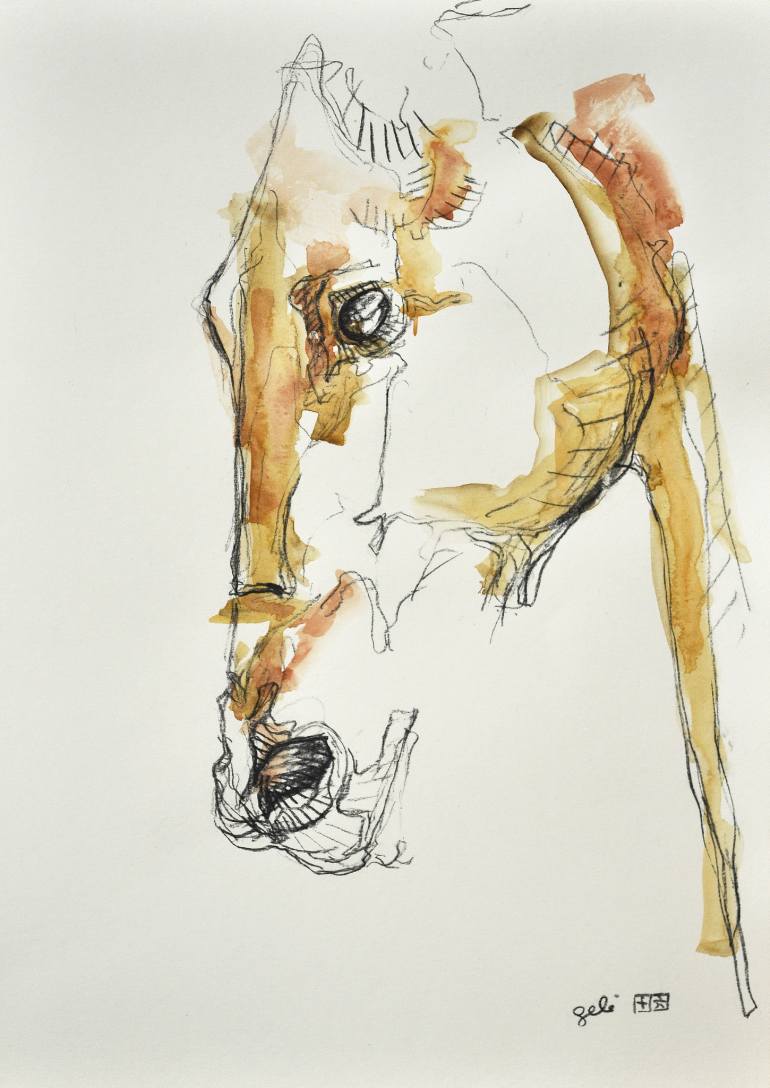 Why not try thoughtfully surprising your favorite in-law or an important professional mentor with art? Prints like this start at just $80, and our gift guide features many affordable originals, too. (Image: Equine Nude 45t, a drawing by Saatchi Art artist Benedicte Gele)
Here are a few tips to get you started finding the perfect art gift:
1… Think about how their home or office is decorated.
Do they prefer sleek, neutral, or minimal surroundings or more eclectic, rustic, vibrant finds? Use their personal style or favorite colors as clues to choose art they will love. Visit Saatchi Art's Art Gifts for Mid-Century Modernists or browse Art Gifts for $500–$1000 for inspiration…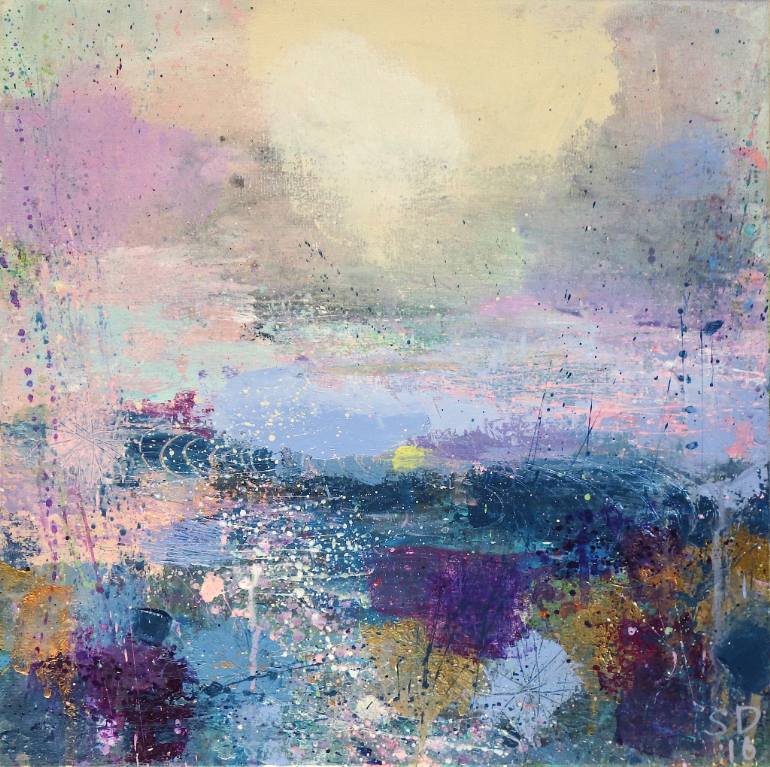 Abstract contemporary landscapes can make beautiful surprise gifts for lovers of layered color and texture. (Image: Blue Beach, Pembrokeshire, an original acrylic painting by Saatchi Art artist Sandy Dooley)
2… Think about what they like to do best in their free time, and their passions.
Modern paintings, contemporary art prints and small sculpture make treasured gifts for your favorite equestrian, avid gardener, dog lover, or best-dressed best friend.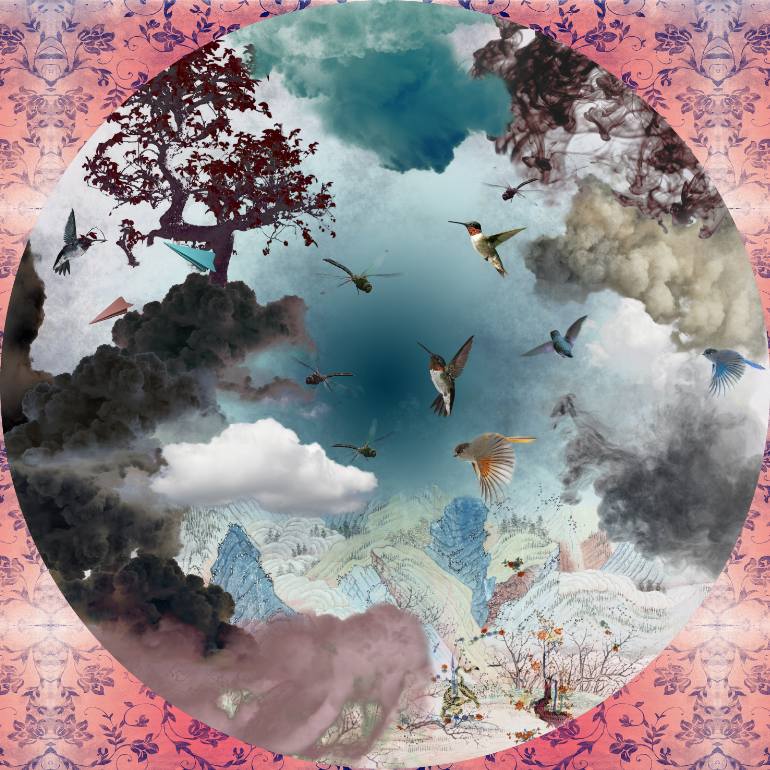 Visit Saatchi Art's new Art Gifts for Nature Lovers, Art Gifts for Her, and Art Gifts for Him to rediscover the joy of giving this year. (Image: Paradise Limited Edition #13 of 20, limited edition photography by Saatchi Art artist Guang-Yu Zhang)
A hard working surfer or kayaker will love gazing at a relaxing open ocean landscape in their office, and mid century design lovers and fantastic cooks are sure to appreciate original artwork and framed prints chosen with their passions in mind. Saatchi Art's Associate Curator Katherine Henning suggests gifting seasoned travelers with "a photograph of a city they love, or buying artwork by an artist based in their favorite country." See more ideas in our new Art Gifts for Green Thumbs, Art Gifts for Beach Bums, and Gifts for Mid-Century Modernists collections now.
3… Giving smaller artworks can make a big impact…
…and allow the person you're gifting more flexibility about where to display their new art. Even if your special someone is an apartment dweller or short on wall space, they likely have a mantel, shelf, or bedside table that would look amazing adorned with some new fine art.

If the friend you are gifting already has a gallery wall going, consider giving them a small original painting or a framed art print to add to the mix. (Image: Wild flower 24ct gold leaf Polaroid collage, by Saatchi Art artist Andrew Millar)
4… Remember that original art makes a special – and potentially valuable – gift for people of any age.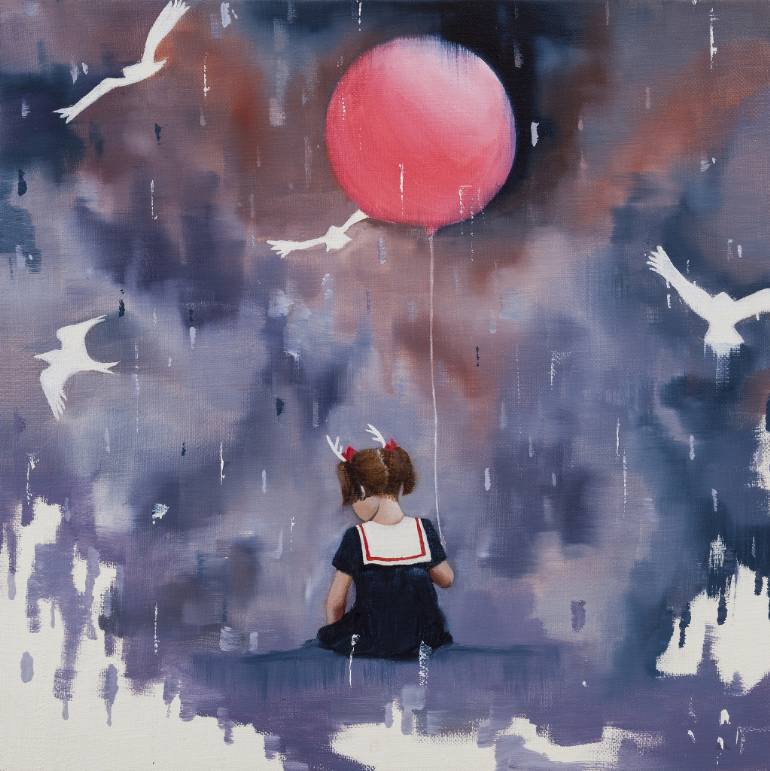 (Image: Beyond the closet : To the Wonderland2, an original painting by Saatchi Art artist Woojung Son)
Saatchi Art's Chief Curator and VP, Art Advisory Rebecca Wilson shares:
"I have a friend who each year buys an artwork by an emerging artist for his young son. He's not only giving a very special gift but is also building a collection for his son and, at the same time, giving young artists really invaluable support with his purchases. A double gift!"