Rebecca Wilson's 4 Must See Artists at The Other Art Fair London 2017
This March 30th to April 2nd, The Other Art Fair London returns to Central London's historic Victoria House. Celebrated for its unique visitor experience, the London's Fair 16th Edition will continue to delight and inspire art lovers with a tightly curated and distinctive program of fair features that will create a platform for the 'unexpected' at the fair. Buy your tickets for The Other Art Fair London.
Marit Geraldine Bostad
Marit Geraldine Bostad works and lives in Horten, Vestfold County, Norway. Her studio is at an old naval base, where she finds most of her work inspiration – in the middle of great nature and historical buildings. When Marit paints, she goes to another place. She interacts with her work through tools, colors and the act of the white canvas being covered by layers and layers, getting more and more hidden. See more artworks by Marit Geraldine Bostad. 
Liviu Mihai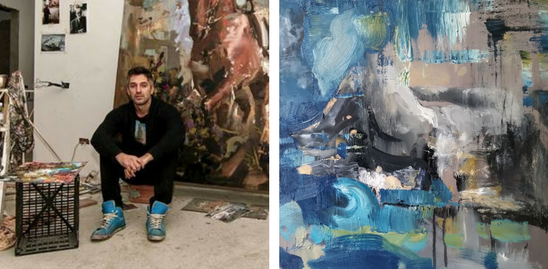 Romanian artist Liviu Mihai has a PhD in Fine Arts from the University of Fine Arts, Bucharest. He is the recipient of the Gaudeamus Award for Painting from Romexpo in Bucharest and was a runner-up for Best Artist at the Oxford International Art Fair in 2014. In his gestural figurative paintings he examines the human form through social, political, or psychological lenses. His interest in themes of existentialism and transformation is manifest in his blurred, fragmented subjects. See more artworks by Liviu Mihai. 
Vicky Barranguet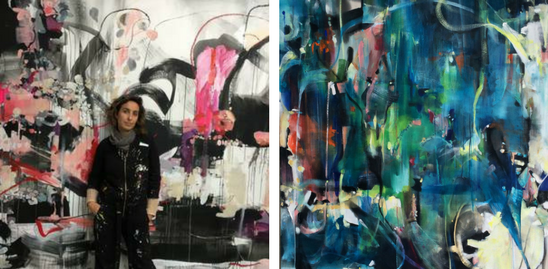 Vicky Barranguet is in constant exploration. Her bright, abstract paintings move in different directions approaching a variety of situations and dynamics. Of her work, Barranguet says, "I see the canvas as a mirror, a diary written in colors, interacting forms and connecting lines, that express what goes on in my life and in the world." See more artworks by Vicky Barranguet.
Karen Thomas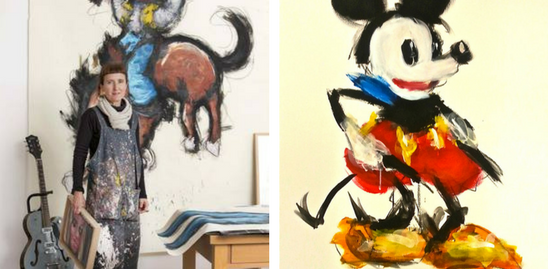 Karen Thomas is acclaimed for her pop-culture figures and loosely dynamic painting style. While her infamous superhero collections reconstruct well-known characters' identities with wild expressionism, her postcard collectibles transpose celebrities into small, but utterly enigmatic portraits. In doing so, Karen Thomas has created a distinguished style, recognizable for its thick and vivacious brushstrokes. See more artworks by Karen Thomas. 
Check out the full list of The Other Art Fair London 2017 exhibiting artists here.