Meet William LaChance – Saatchi Art 2018 Spring Catalog Artist
We're thrilled to present to you Saatchi Art artist William LaChance. Several of his works are featured in our 2018 Spring Catalog, but there is so much more for you to discover within his portfolio. Read on to learn more about William and follow the link to browse more of his artworks.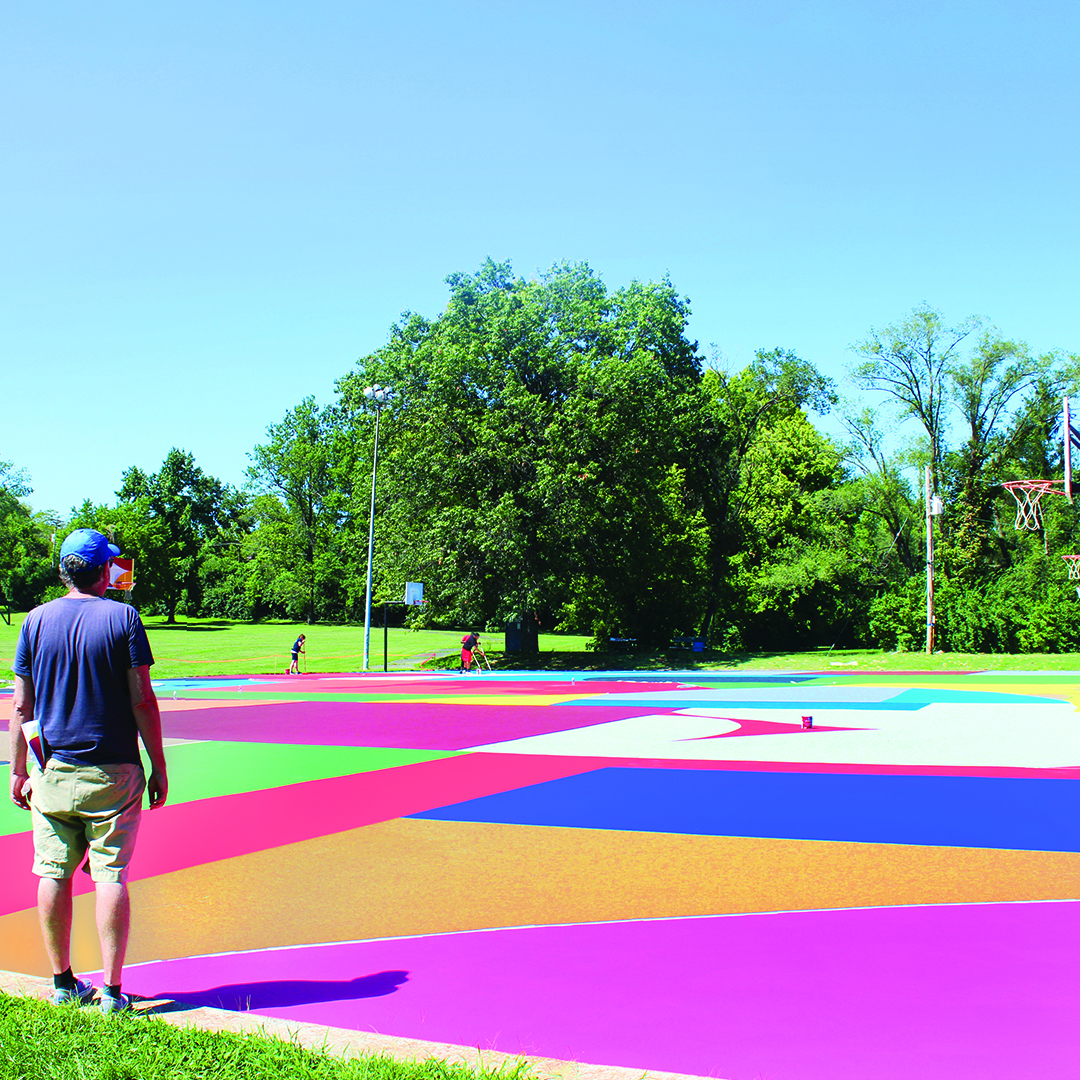 There is more than meets the eye in William LaChance's bold, bright abstracts. He describes his practice as modernist and gestalt, as he is concerned with the effect each seemingly simple shape has on our overall perception. Working with a variety of mediums including enamel, acrylic, and gouache, William layers flat blocks of color, arranging them to call to mind familiar landscapes and forms.
"I use letters, numbers, patterns and logos because those forms are where abstraction and representation meet." – William LaChance.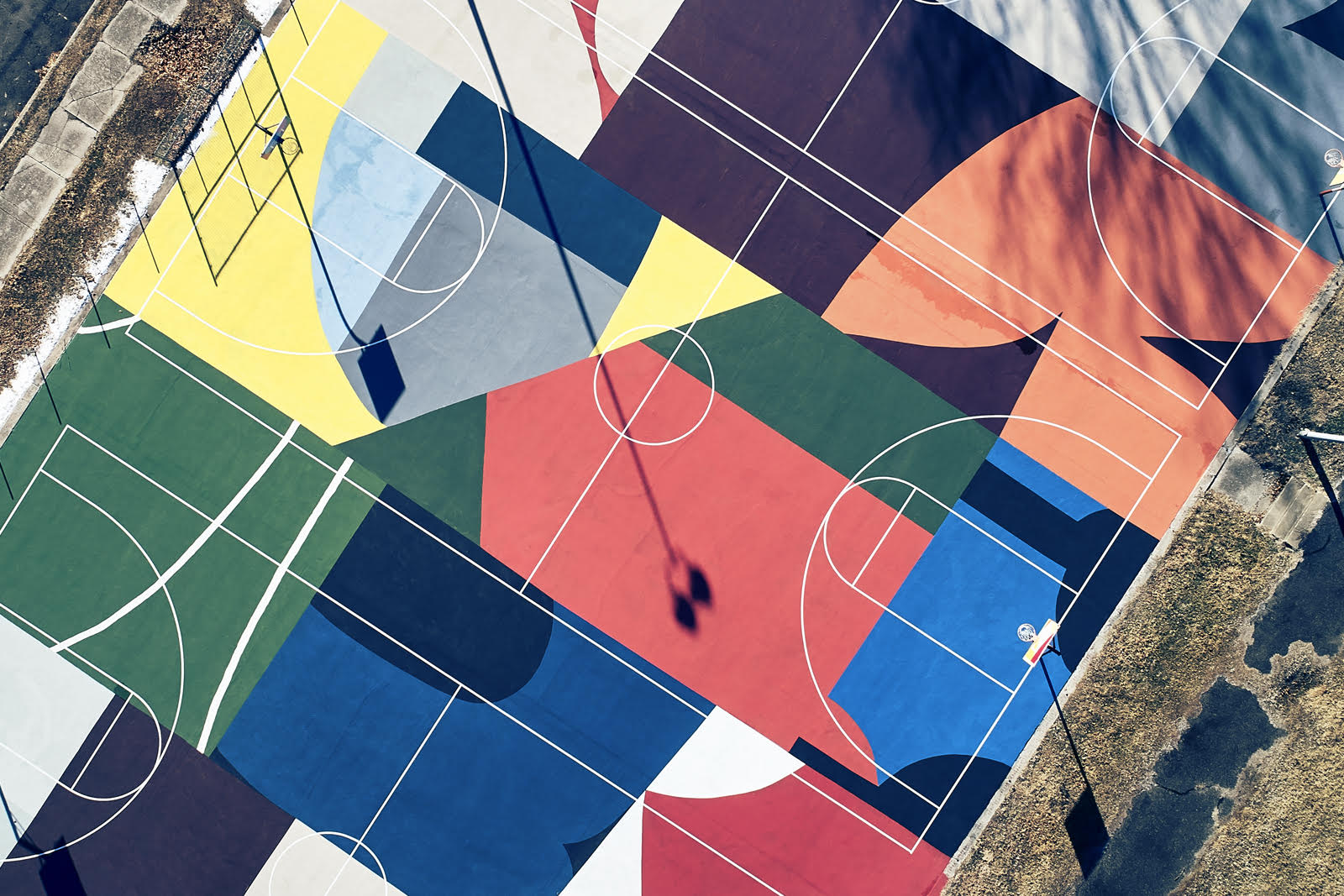 (Image: Photo by Paul Nordmann)
Last year, William was also given the rare opportunity to work with a large-scale canvas surpassing the size of the Sistine Chapel. The canvas were three adjoining basketball courts spanning over 175 feet. This special project was initiated by the non-profit organization Project Backboard, whose mission is to:
"Use public basketball courts as a canvas for creative expression in order to strengthen communities and inspire multi-generational play." 
Read more about William LaChance's basketball court project here.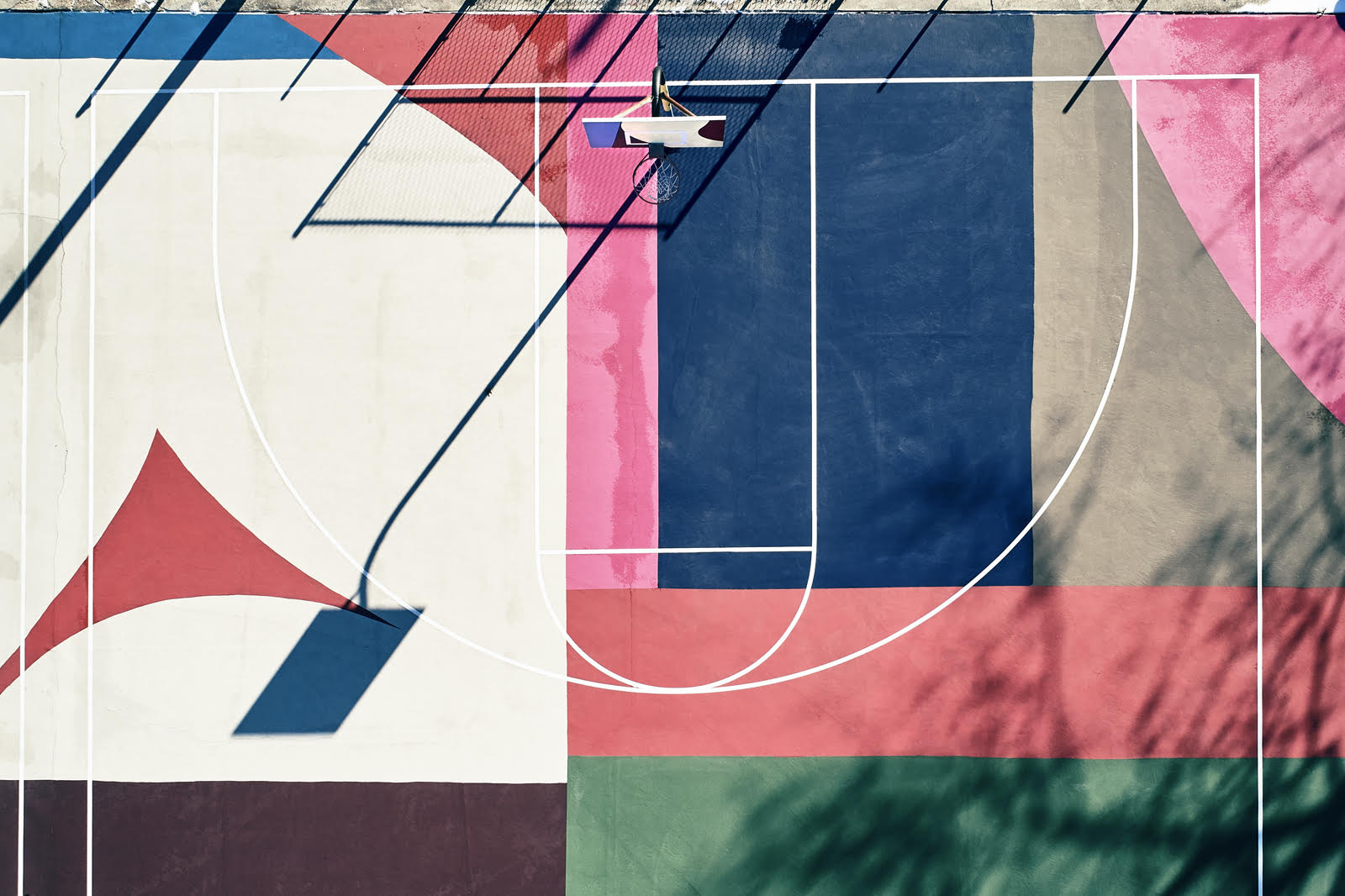 (Image: Photo by Paul Nordmann)
William is an artist and professor of painting and art history from St Louis, Missouri. He was recently listed in Artnet's index of the Top 500 American Artists born 1966 or after, and was invited to exhibit at Berlin's prestigious Direktorenhaus Museum. His works can be found in the collections of NBC, the US Federal Reserve, Lambert International Airport, and The University of Buenos Aires, among others. Most recently, William has exhibited his work in Athens, Copenhagen, Norway, Australia, and Los Angeles.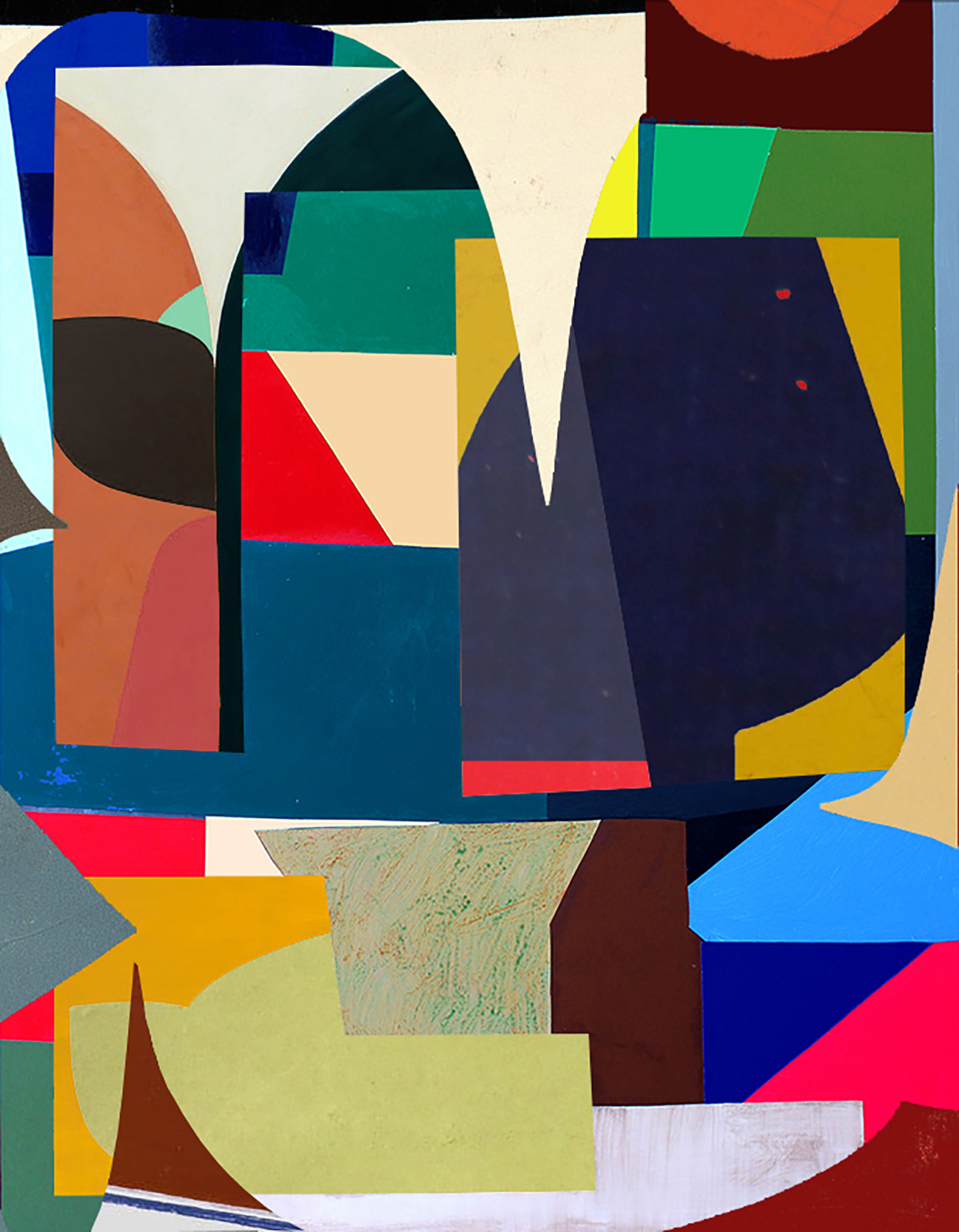 (Image: Delancey by William LaChance)
SaveSave
SaveSaveSaveSave
SaveSave
SaveSave
SaveSave
SaveSave
SaveSave
SaveSave
SaveSave
SaveSave
SaveSave
SaveSave
SaveSave
SaveSave
SaveSave
SaveSave
SaveSave
SaveSave
SaveSave