Meet The Others: Ju Schnee
The Game Changers. The Rule Breakers. The Innovators. Discover some of the fantastic emerging talent showcasing their work at The Other Art Fair's Virtual Editions.
Berlin-based illustrator and visual artist Ju Schnee has taken over the Virtual Editions with her bold, energetic and vibrant 3-dimensional animations, and today we invite you to step into her studio to learn more about her enticing practice…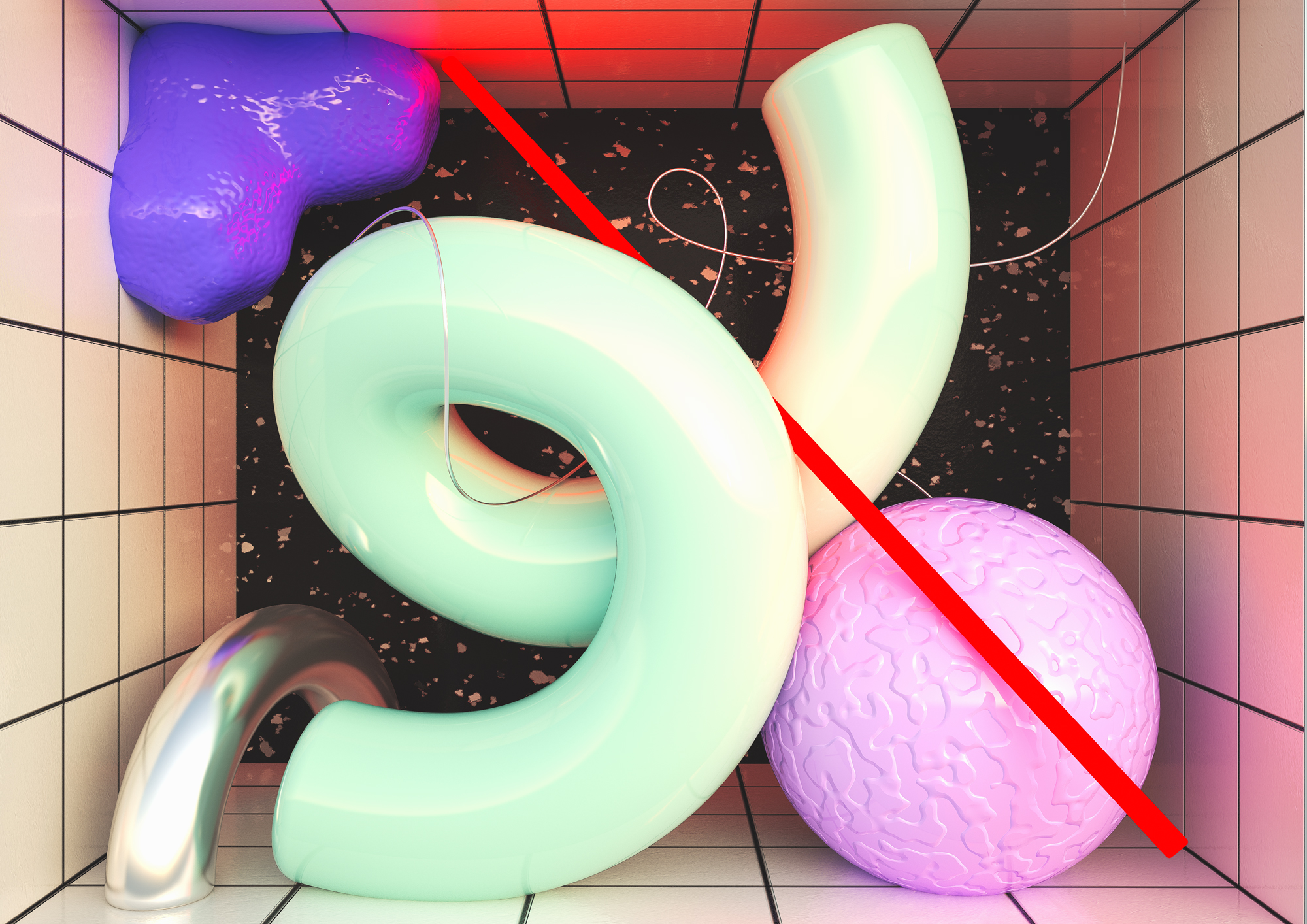 Please tell us a little bit about yourself and how you were introduced to Illustration and Visual Art…
Actually, it all started when I was a kid. I've been drawing and painting a lot since I was really little and have always been very creative. Throughout my school years, I always knew I wanted to be an artist. Then when I studied Communication Design (BA & MA), I got a little closer to my goal. However, I actually taught myself illustration. I came from a fairly minimalist Graphic Design education and there was no trace of colorful, loud, abstract images in my studies. But when I moved to Berlin after my master's degree, I took the chance to start my own business as an Illustrator. Since 2019 I have had my own studio in the heart of Berlin, where I not only work on digital campaigns, but also paint and make installations.
Whilst the animations you create are vibrant and energetic, they are also extremely therapeutic, calming and satisfying to watch, with shapes moving seamlessly around one another. Is it a calming process for you creating these animations in your studio?
Absolutely! That's exactly what I'm trying to achieve. On one hand, I love experimenting with bold colors and textures, but on the other hand, I want to create a calming effect by working with organic shapes and movements.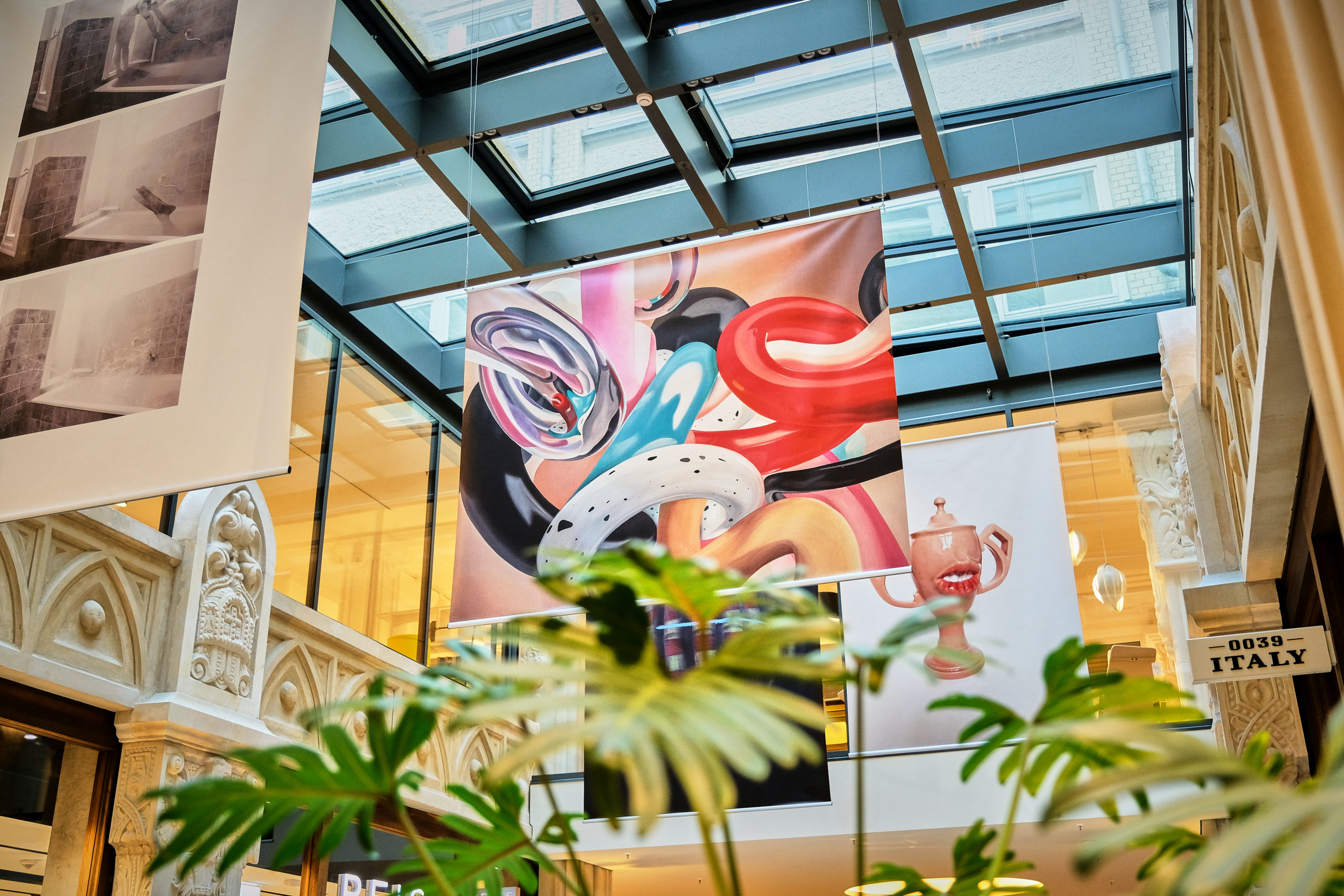 Which projects are you most proud of and passionate about from your extensive portfolio working with renowned global clients and agencies?
I'm most proud of the projects where I was able to totally let loose and put my signature style into it. Often these aren't the big money jobs or the most prestigious clients, but there's a lot of heart in it. One job that is still a fond memory for me today is the murals at The Williamsburg Hotel in NYC. That was at the very beginning of my career and motivated me to keep going. In 2019, I got to participate in a group show for Adidas and built an oversized mobile. That is also one of my favorites.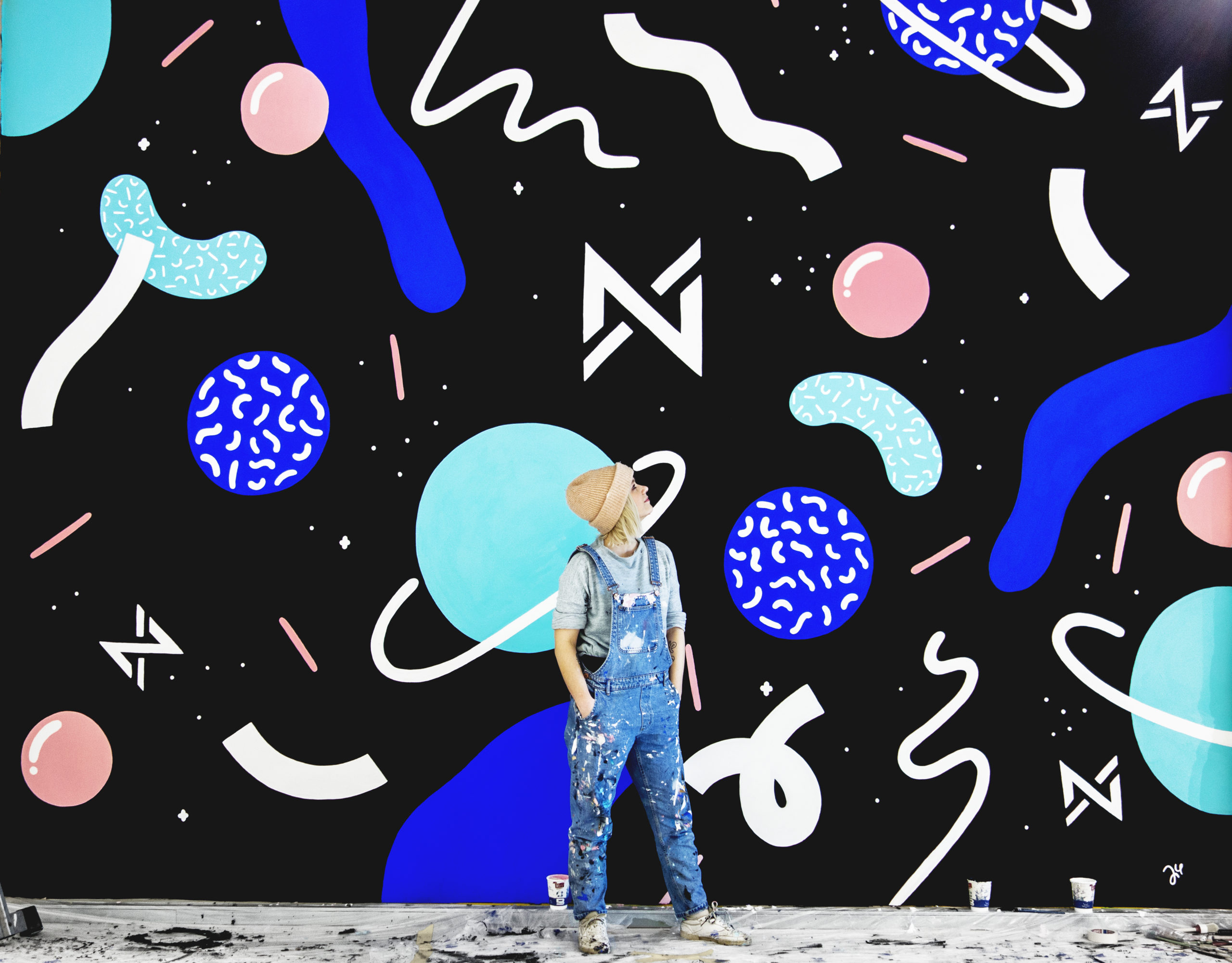 Which movements have influenced or inspired your work?
I've always been very fascinated with old masters and art history. Every era and style has brought something that didn't exist before. This idea of always reinventing yourself and being a pioneer totally motivated me to create something new myself as well. I like to mix different mediums and don't want to limit myself to one style. I want to stay open to new ideas and new technologies. Surrealism, Bauhaus and Memphis Design have inspired me a lot. But also Impressionism, Dadaism and Modern Art in general have played a big part in my style evolving the way it has.
Can you walk us through your creative process of developing an artwork from an idea into a 3D design?
Regardless of the project, I always start with ideation. In the process, I jot down important thoughts, make initial pencil sketches and mood boards. Then I make a more precise sketch on the iPad and move on to the computer. After that, everything is actually created digitally on the computer and from there I either go back to the canvas (if I'm painting an oil painting) or continue working in various programs. I also often combine my designs with Augmented Reality to create another dimension.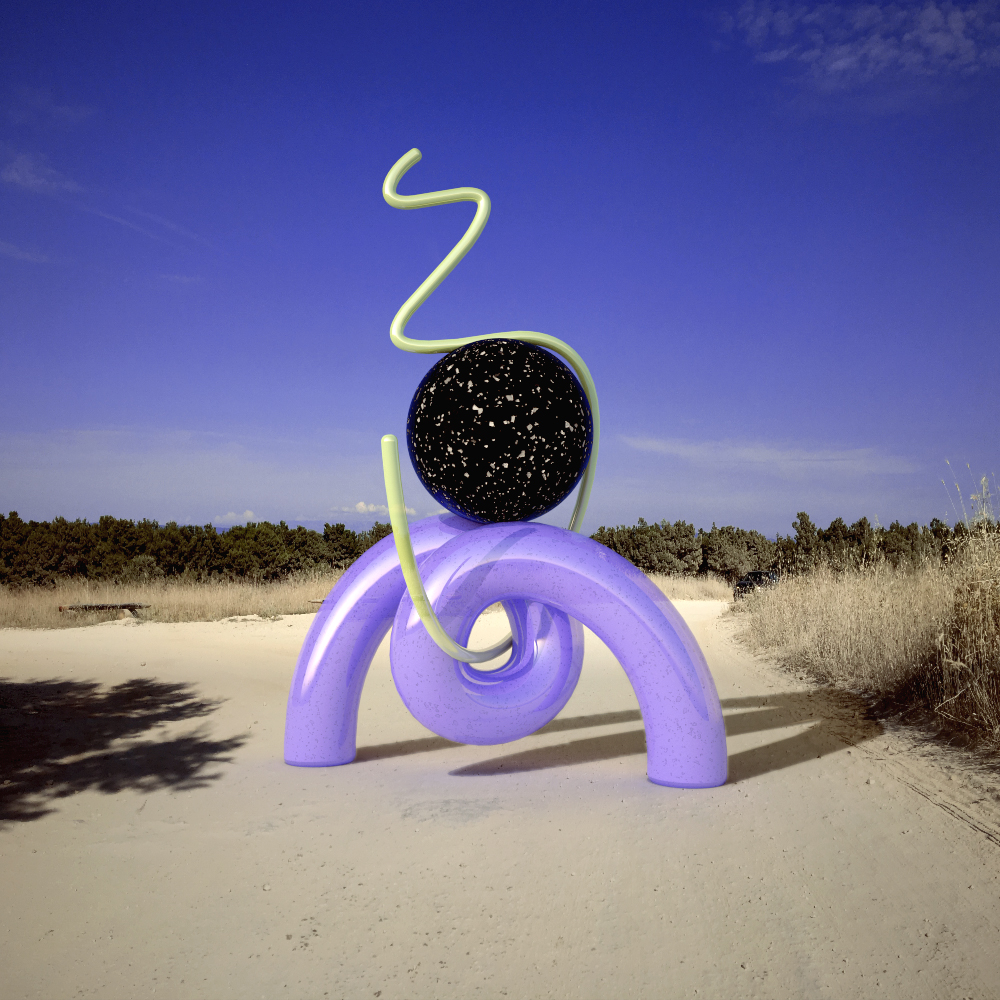 How do you decide on a colour palette for your work?
The color palette always adapts to the subject and client. Often there are certain CI colors that should be considered in the design. These then usually guide me through the project right from the start. Sometimes, however, the color world is completely open and I am allowed to decide on a line. If that's the case, I let myself be guided by the theme and work with colors that either trigger a certain effect or reflect the content through colorful emotions.
Finally, please tell our audience what they can expect from your Illustration for our Virtual Edition! 
The video should present the Virtual Art Fair in a world of its own. As a digital event, there is no specific location where the fair takes place. Instead, there is a digital location created by imagination. It is a good interface between the art that is exhibited and the information that is to be transmitted. An abstract fantasy world that is nevertheless real.
Images of Ju Schnee by: Sandro Jäger