Meet Endre Penovác – Saatchi Art 2018 Spring Catalog Artist
We're thrilled to present to you Saatchi Art artist Endre Penovác. Several of his works are featured in our 2018 Spring Catalog, but there is so much more for you to discover within his portfolio. Read on to learn more about Endre and follow the link to browse more of his artworks.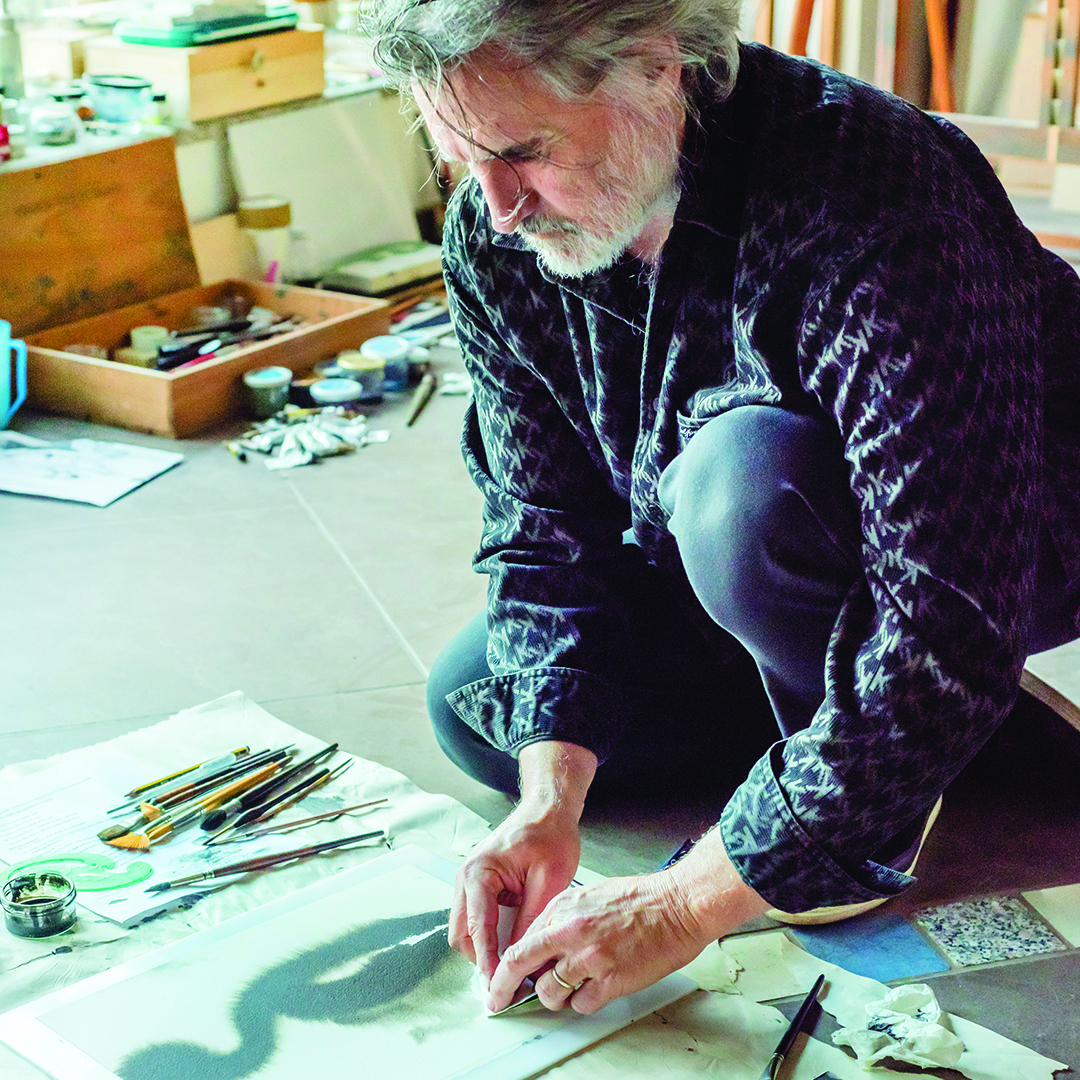 Fuzzy felines and the quotidian — a piece of fruit, a lounging woman, a hen — are the focus of Endre Penovác's masterful watercolors. Living and working in Backa Topola, Serbia, Endre finds inspiration in his surroundings and in particular his black cat Boszi ("witch" in English) who serves as his main muse. His work celebrates simplicity and dynamic movement, as he uses a monochromatic palette of inks and watercolors, drawn from traditional ink and calligraphy masters, to capture the essence of his subjects.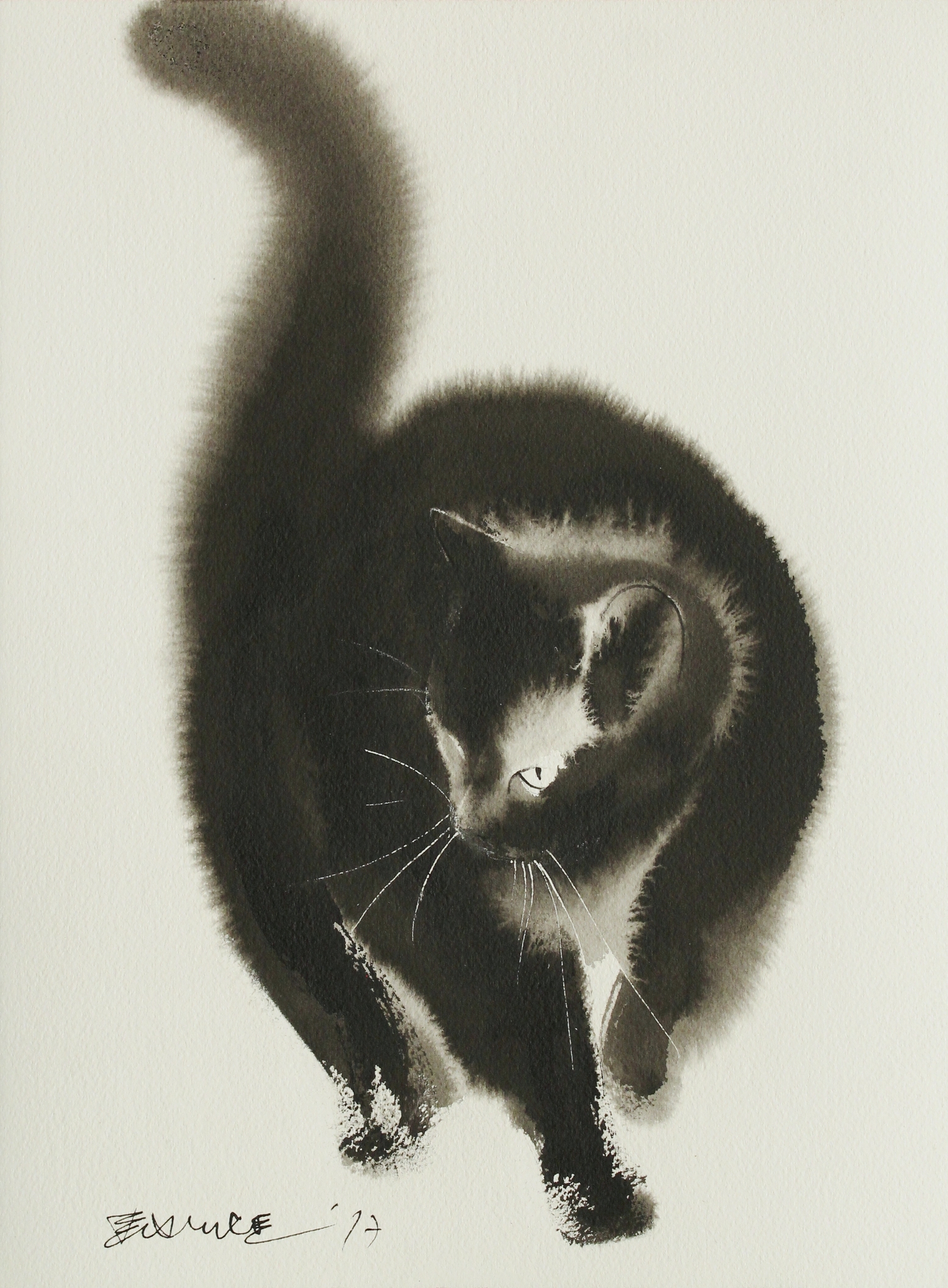 (Image: Careful Steps by Endre Penovác)
"Watercolor painting is unique and unrepeatable– there's no making corrections. I am captivated by its momentum." – Endre Penovác. 
Endre's watercolors have been selected and honored by juried committees in Greece, India, Pakistan, and China. His works have been acquired by private collectors all over the world. You can read more about Endre featured in our Inside the Studio series previously.