Marseille: A Day in the Life of Local Artist Nushka
Discover Marseille, France as seen through the eyes of a local artist in, "A Day in the Life of Nushka." This week, Nushka offers a peek into her daily life in the city, sharing her favorite spots along the way…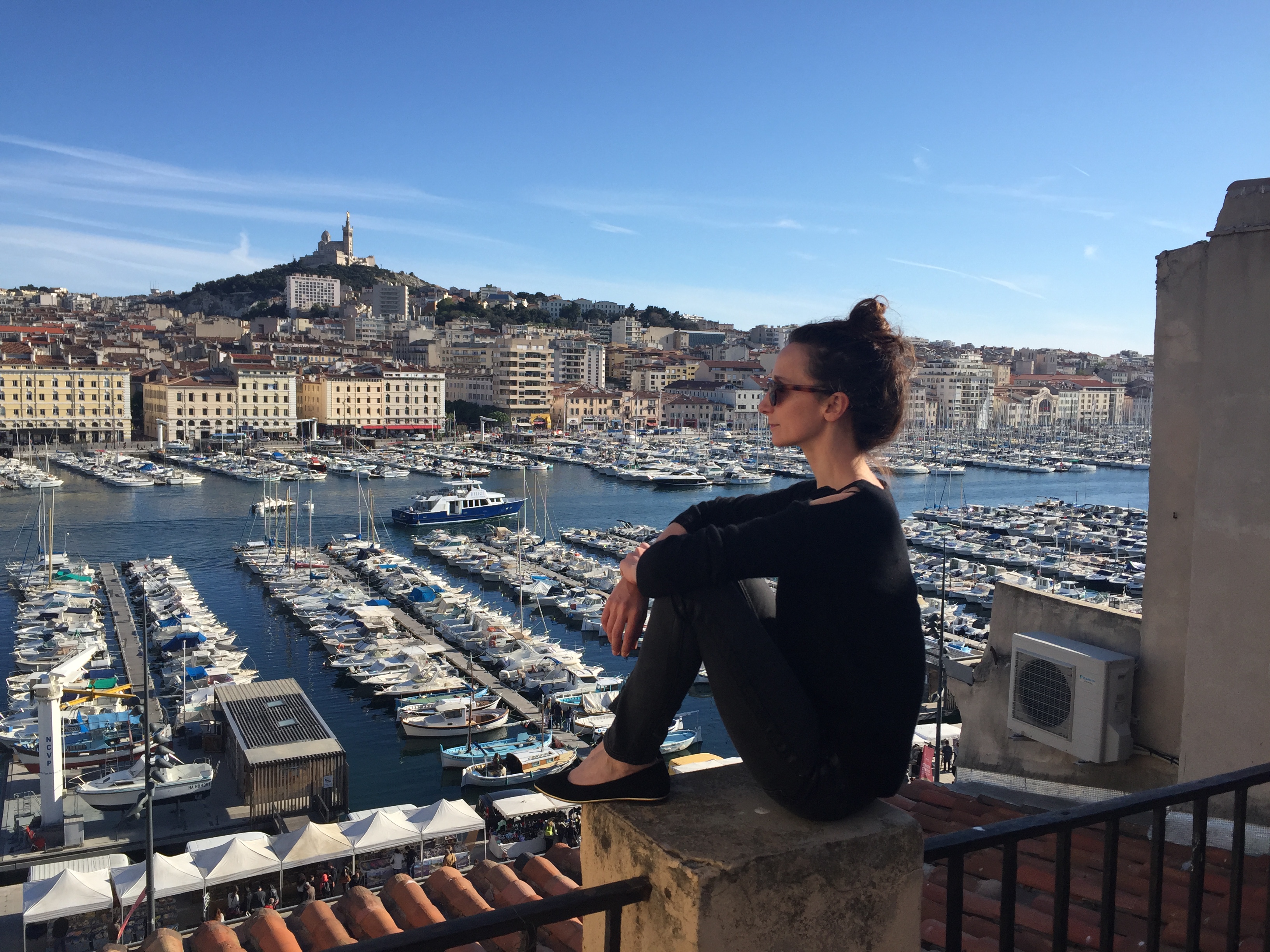 7:30 AM
On sunny days, I start with a deep breath of fresh air on my terrace, in front of the Vieux Port of Marseille! And I focus on what I have to do later.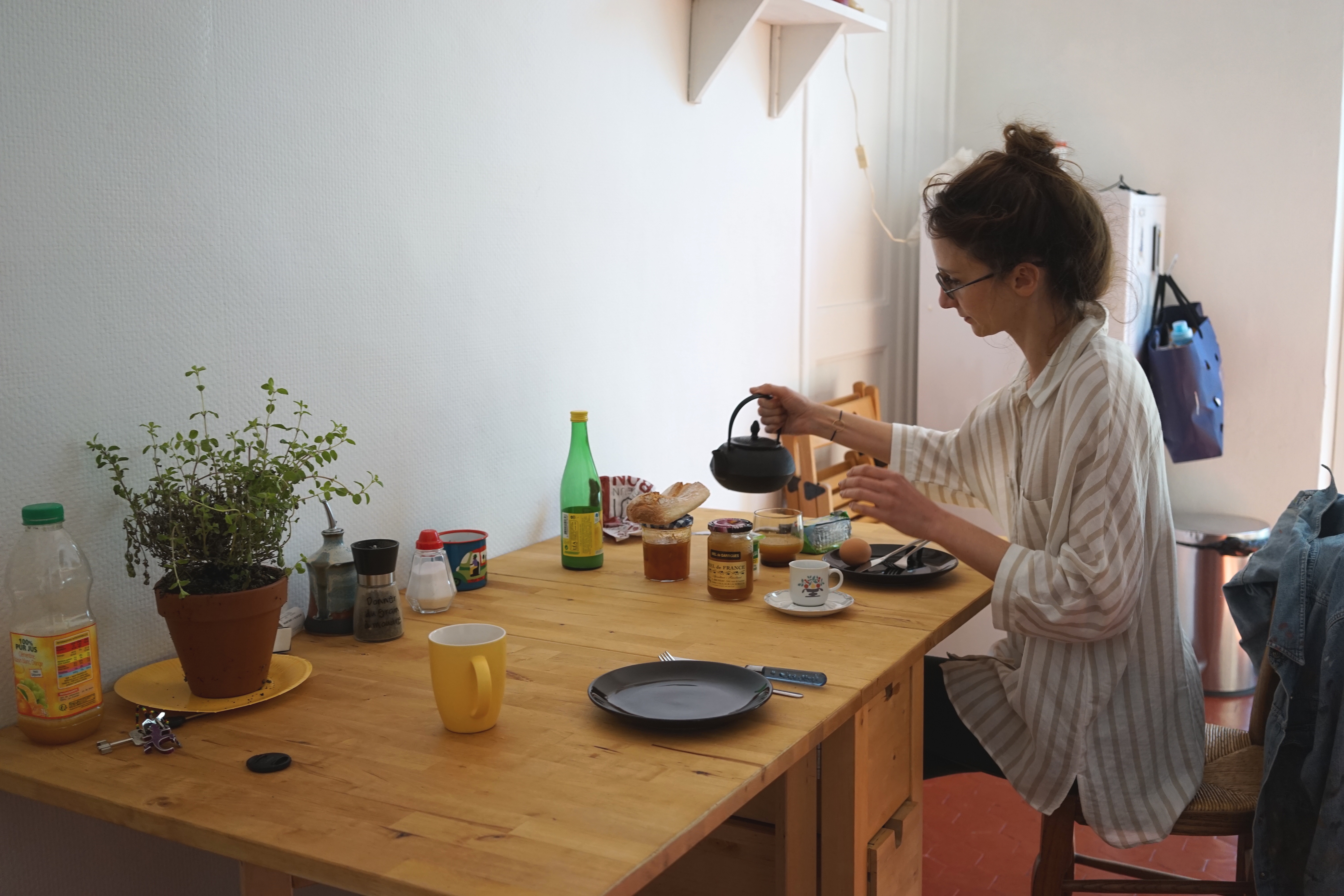 8:00 AM
I always wake up with a very, very strong hunger! I take a huge meal: typical French bread and jam + eggs and bacon, which is a habit I kept after my stay in the USA. I don't like to rush at breakfast, so I stay at the table for a while, checking my emails, my agenda and making plans for the day.
9:30 AM
Getting around on sunny days is such a pleasure! I usually walk from my apartment to my studio, which is just on the opposite side of the port. Sometimes my husband, who is a sailor, gives me a lift in dinghy boat. On this picture I'm just pretending to be driving the dinghy. Truth is I do not have my boat driving license, but I'd love to!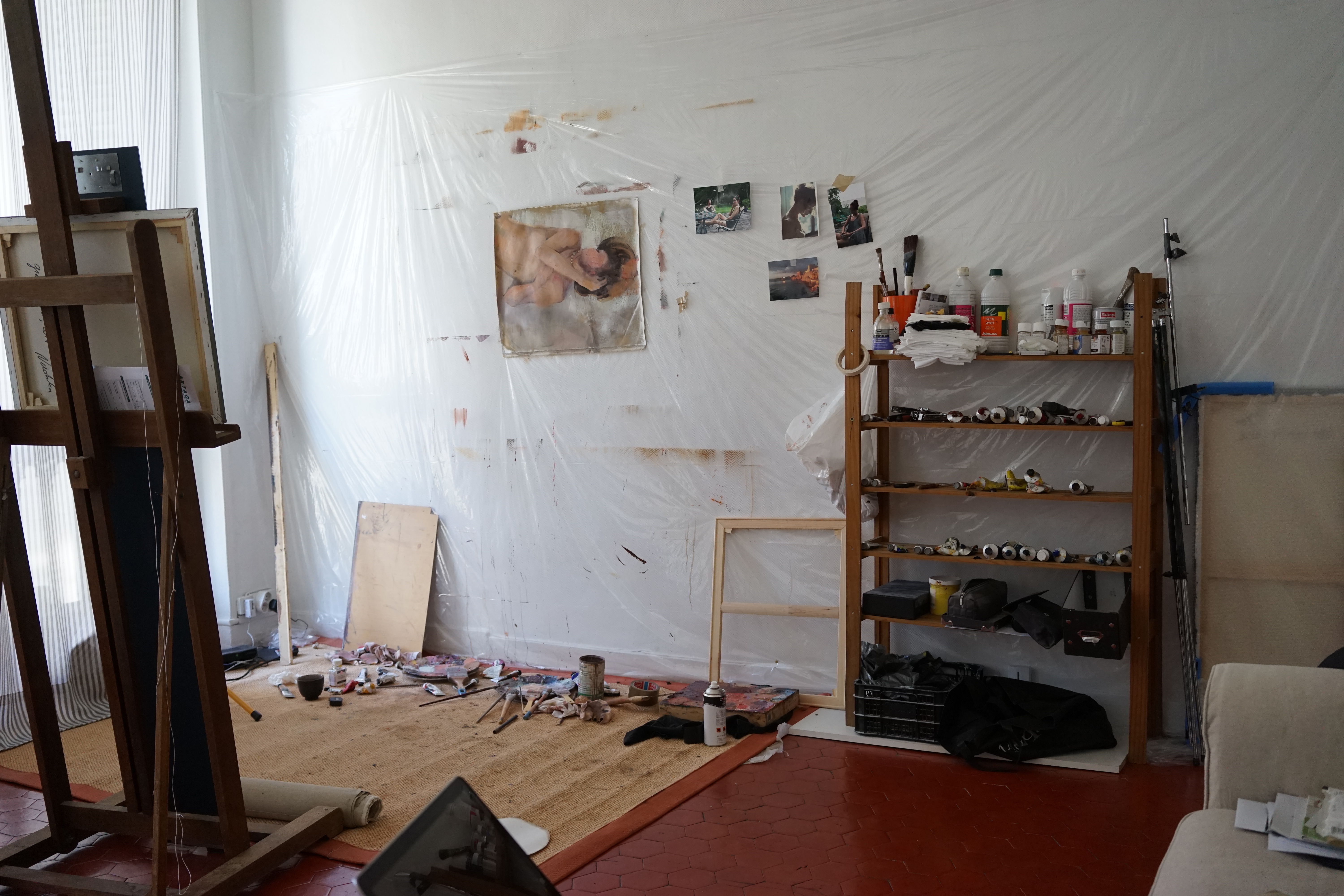 10:00 AM
I get to my studio around 10. There I meet Marine who works with me. She cares of the administrative things while I am painting. We make a great team! Today, I am working on my fourth painting after a shoot with model Julia Lecoubet. I'm very happy with this series and very excited about my show opening next month.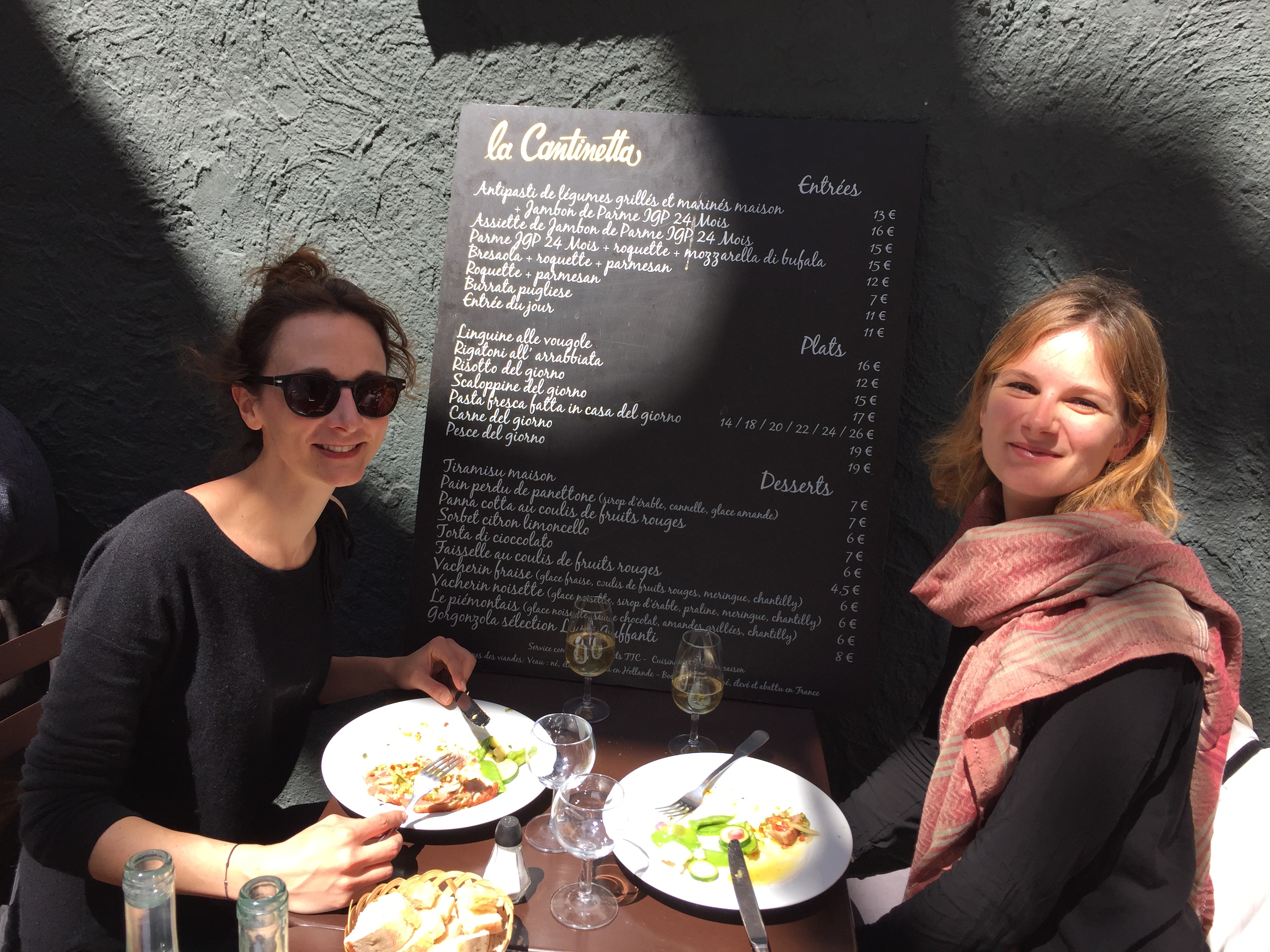 1:00 PM
We have lunch at the studio or somewhere in town. Marine and I are real foodies and we have tried almost every single restaurant in the city!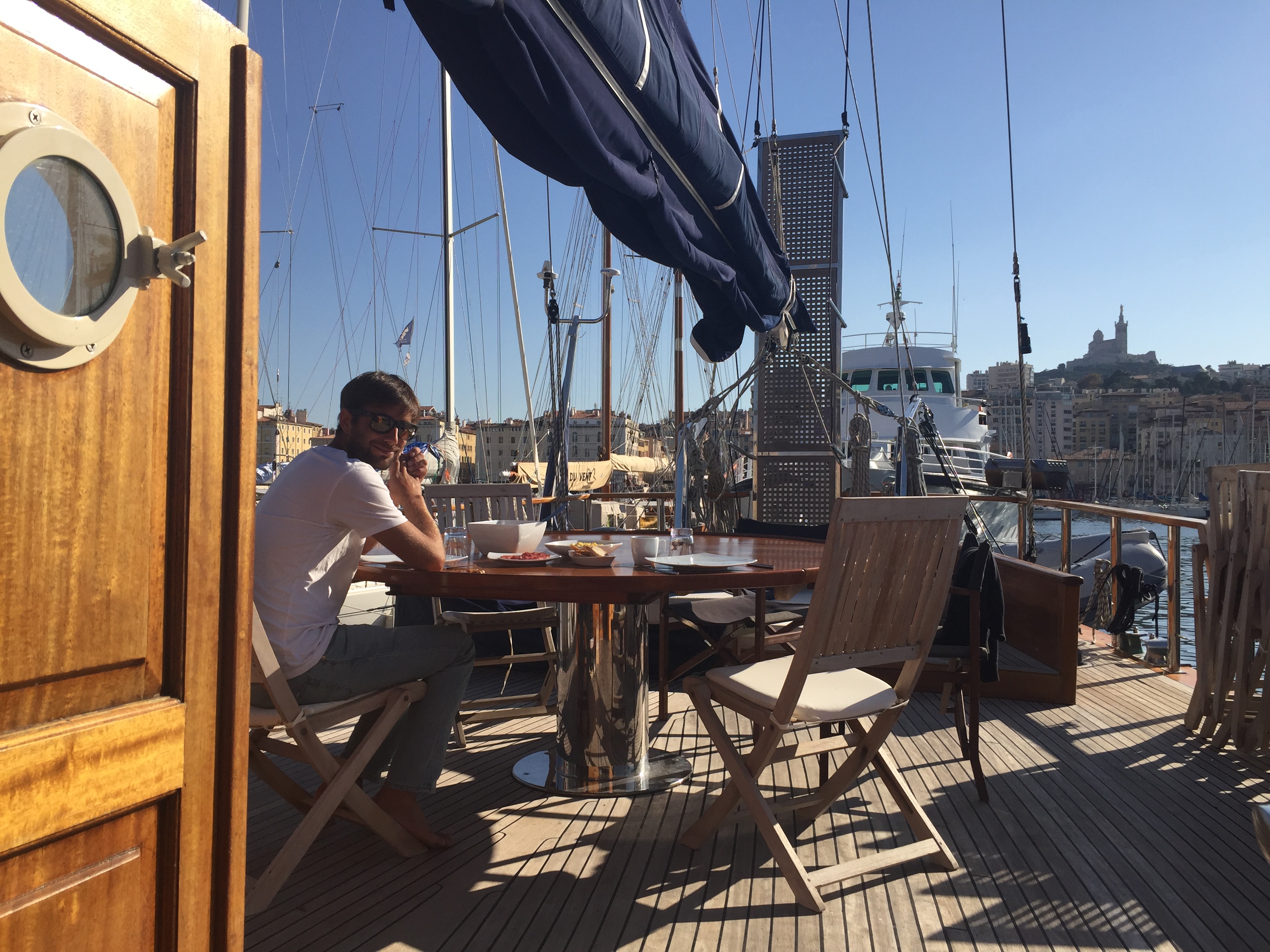 Marseille is full of hotspots and there are plenty of great events to entertain. But the truth is, at the end of the day, I'd rather like to relax at my husband's "office" which is… a wonderful sailboat. This is definitely the best spot to meet my friends!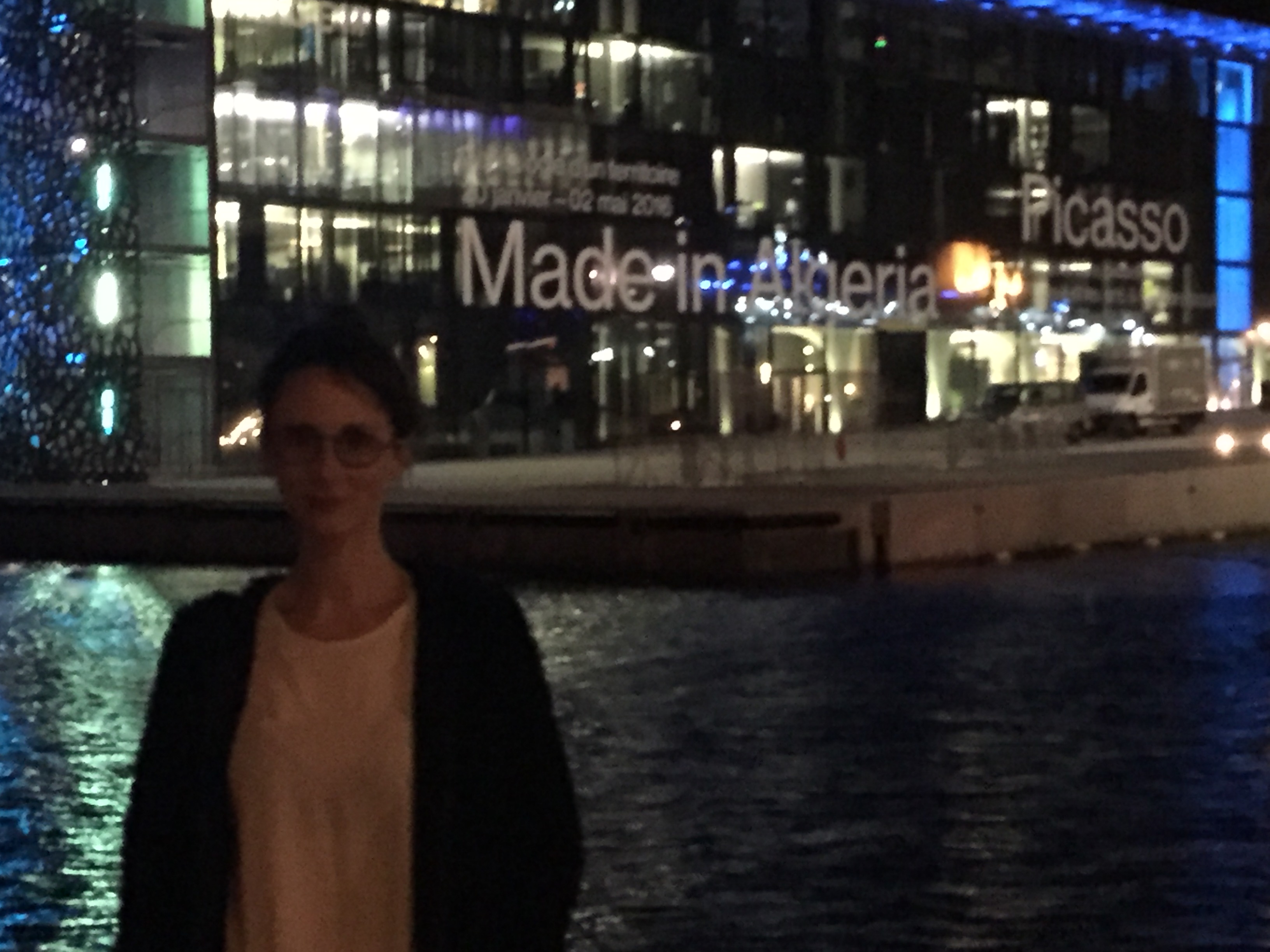 10:00 PM
Today, the place to be is at the opening of the exhibition Picasso at MUCEM, which is the greatest museum here. I'm planning to go for a visit late tonight so that I'll avoid the crowd and enjoy the museum by night.
Don't miss Nushka's upcoming exhibition, Détail Contemporain: New Works by Nushka presented by Saatchi Art and Galerie L'Oeil du Prince, on view from May 26 through June 26, 2016 at Galerie L'Oeil du Prince, 30 Rue Cardinet, 75017 Paris, France.