London: Perspectives of Courage
This March, fashion and art curator Ryan Lanji proudly brings you 'Perspectives of Courage' a showcase of eight South Asian Artists who have captured the zeitgeist of what it means to be a person of colour as well as an artist in this generation.
It is undeniable that the South Asian Diaspora has finally found their creative voices and this curated exhibition by Lanji celebrates these eight artists perspectives with exclusive prints available to purchase at the fair. These globally recognised artists are household names and continue to vocalise their paths, identities and views of the world through their respective mediums.
Please join us in enjoying and celebrating these artists who have put their heads above the parapet, commented on their culture and in turn transformed their work into undeniably collectable art.
#PerspectivesofCourage
Introducing the featured artists…
Entrance Installation by Jasmine Sehra @jasminsehra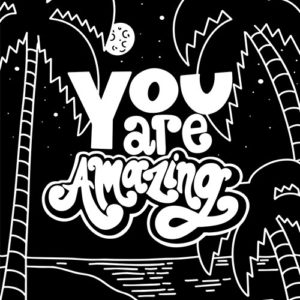 Jasmine Sehra is on the tip of everyone's tongue. As an artist she is passionate about identity, empowerment, self-love and positivity through her artwork. Jasmin's work has amalgamated her Indian heritage, love for 80's, bold typography and love for nature. We are thrilled to have Jasmin Sehra designing the entrance to the fair this March.
Babbu The Painter @babbuthepainter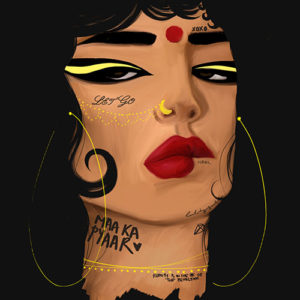 Babbu manifests the unheard voice of South Asian millennials in her work. The brainchild behind her globally recognised style of modern desi diaspora pop-art, Toronto based artist Babbu has dominated the art scene, collaborating with brands such as Canon, Soho House, Adidas, and VICE.
Furmaan Ahmed @furmina.ahmed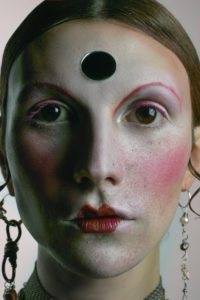 Multi-disciplinary photography and fashion artist, Furmaan Ahmed explores their dual identity as a trans muslim through ideas of abjection, grotesque and divinity. They look at how queer brown hybridity and the marriage of technology and the natural world can open up new conversations and perspectives on world.
Kazim Rashid @kazim_kazim_kazim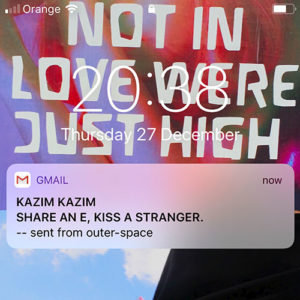 British born, Muslim artist & filmaker Kazim challenges the assumptions made about the world we live in. He seeks to defy expectations around identity, thought, experience and faith and uses his experience in the record industry to create work that treads the line between documentary, music video and video installation.
Kully Rehal @kully_rehal
Kully is an illustrator whose work reflects not only what's out there, but also who she is, how she sees it and what she makes of it. Her pieces, often comical, explore optimism, emotion, and braveness of mind. Having been featured internationally Kully uses her work to raise awareness and support positive change in the South Asian Community.
Mamamanvz @mamamanvz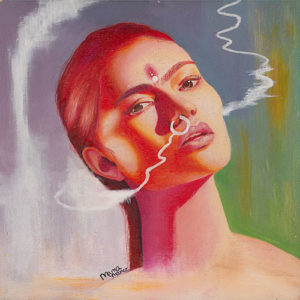 Mamamanvz's work conceptualises her journey of self-discovery, identity and upbringing. As a first-generation British Asian, her work began as a celebration of the beauty that lies within the struggle of identifying to two different cultures. Mamamanvz continues to gain momentum and she blends 'culture cool' in her work and grabs everyone's attention with her bold portraiture as story-telling.
Paper Samosa @paper.samosa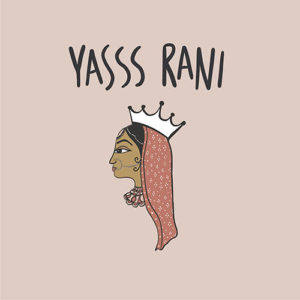 Each Paper Samosa creation is an instagram viral post and a mixed-masala of Indian upbringing and Western pop culture wrapped in a crispy light-hearted shell. She says 'It's like a warm samosa for the Shahrukh-Kanye soul'. Her work takes a comedic approach to visualising the 'cultural mash up we call life' and has been collected by the who's who of the South Asian community.
Vivek Vadoliya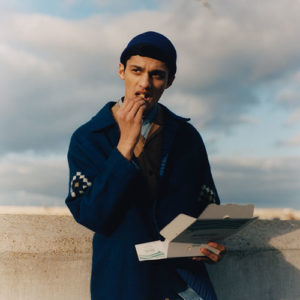 Vivek is a London based photographer and director. Spanning across documentary, portraiture and fashion photography, his aesthetic can be described as 'intricately sensitive in its social rawness'. His work has been featured editorially and has worked with brands including in Ace & Tate, Crack Magazine, BBC, and Nike.