London Feature: flyingleaps
The Other Art Fair is pleased to welcome a new fair feature: flyingleaps.
The flyingleaps initiative, was founded by Adrian Burnham in post Brexit Britain and launched with a poster displayed of former Prime Minister Theresa May by Peter Kennard and Cat Phillipps, otherwise known as the the collaborating duo, artist/activists' kennardphillipps.
At our Kings Cross Summer Edition of the fair held at West Handyside Canopy, Wharf Rd, flyingleaps have partnered with UNCLE, an international fly posting company who specialise in guerrilla marketing and street art campaigns. Together they have curated a politically charged selection of signed, limited-edition posters from their archive which will be wrapped around the perimeter walls of The Other Art Fair.
Monsters triptych by Bortusk Leer
Posters include works from emerging and established artists, such as;
-Magda Archer, a London based artist whose work blends nostalgic paintings with raw, contemporary turns of phrase.
-Marcus Harvey who combines the idealised aesthetics of high art with gritty realism.
-The internationally renowned conceptual, video and installation artist Jeremy Deller.
-East London based street artist Benjamin Irritant, who uses politicised imagery of rabbits holding placards that has earned him recognition from NYC to Kathmandu.
Other artists include the anti authoritarian Hayden Kays, Sarah Maple who explores the ironies of pop culture, celebrated conceptual artist Robert Montgomery, and many more.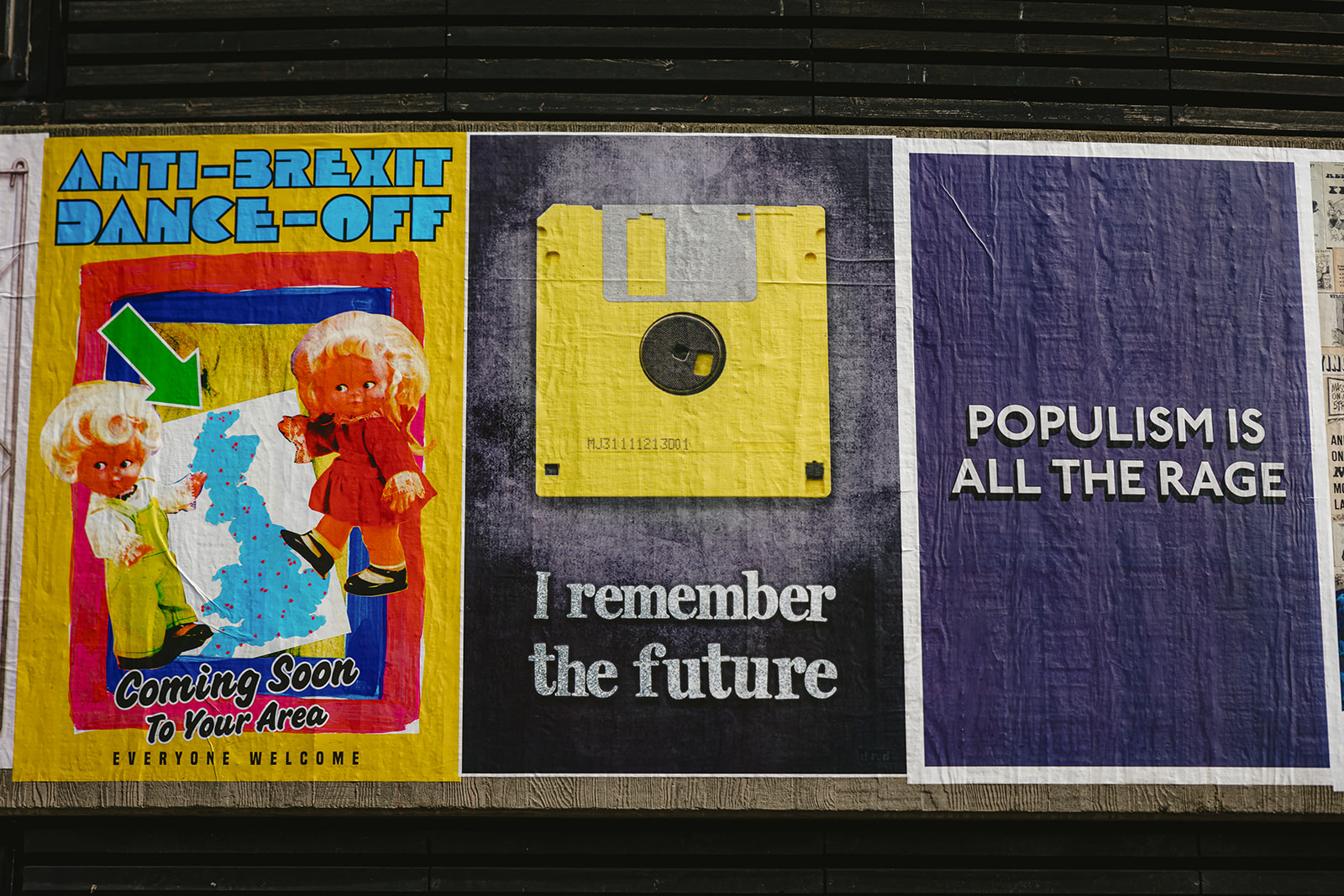 Works by Clarke Joss
Collectively, these artists address personal and broader societal issues that affect our world today. flyingleaps artists' imagery and text introduced outrage, provocation, critical wit with a touch of sweetness and light into our urban environment, and although art might not directly affect adversity and justice, it may be able to challenge the public's disposition offering new perspectives.