London: A Day in the Life of Local Artist Hormazd Narielwalla
Discover London, England as seen through the eyes of a local artist in, "A Day in the Life of Hormazd Narielwalla." This week in honor of his new solo exhibition, Body Architecture, Hormazd offers a peek into his daily life in the city, sharing his favorite spots along the way…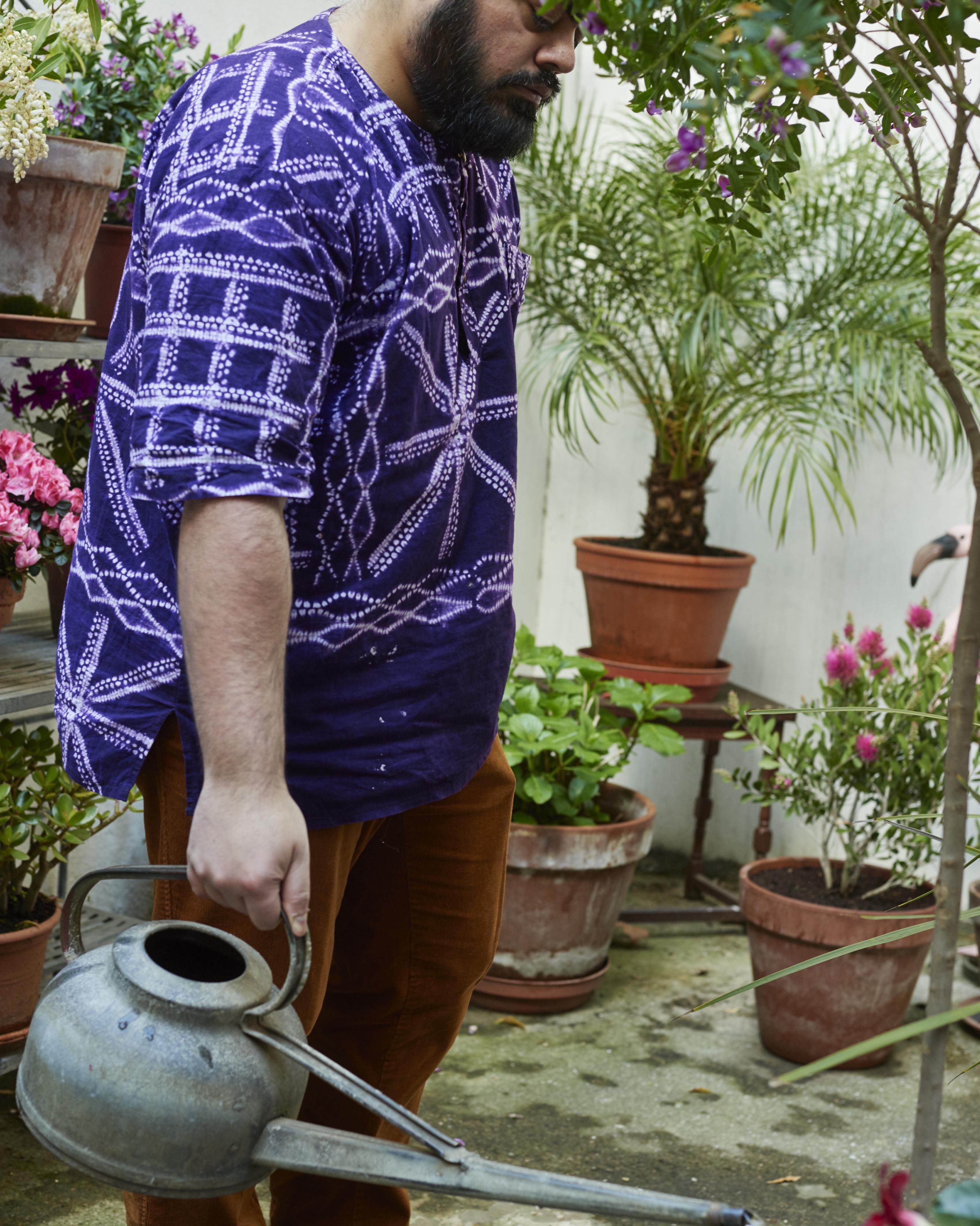 7:00 AM
I am an early riser, and I start my day by watering my plants in my courtyard, which gives me immense pleasure.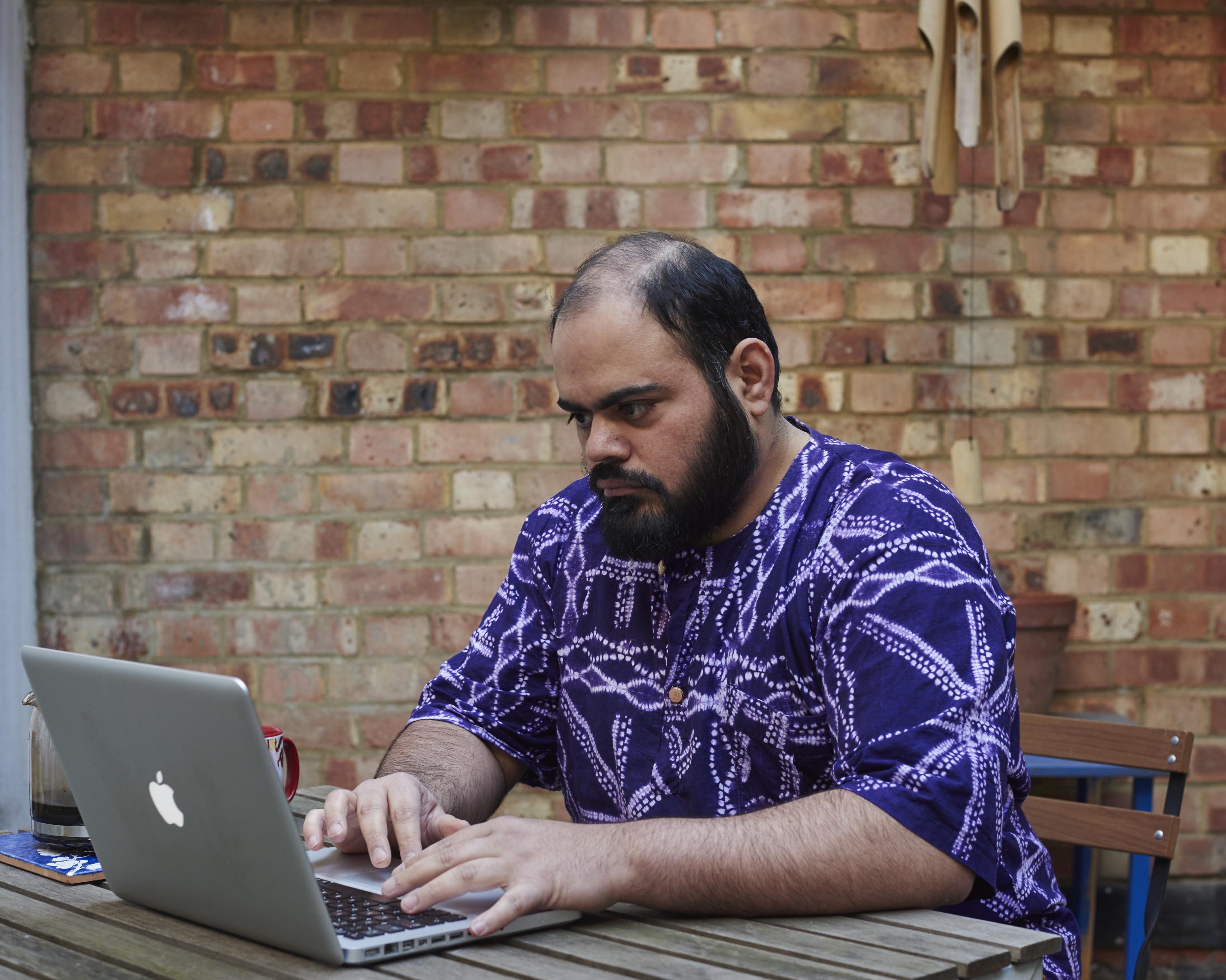 7:30 AM
For breakfast, I have a cup or two of filtered coffee and take the opportunity to send e-mails, update my social media, look at my Saatchi Art profile, all little admin things that need to be done every day.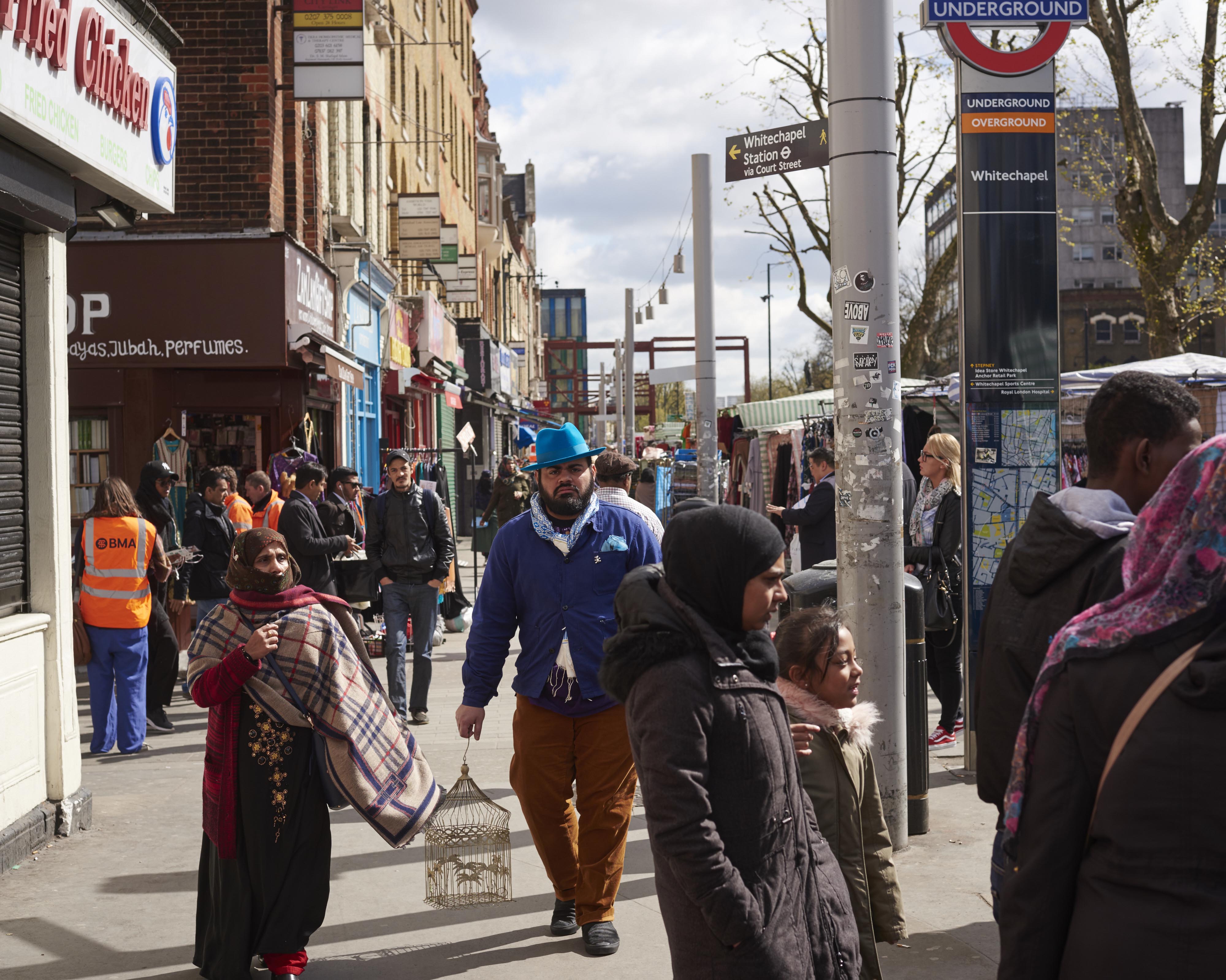 9:30 AM
I love the hustle and bustle of Whitechapel where my studio-home is based. I have the Whitechapel Gallery on my left and the local market, which I absolutely adore, on my right. I love the multi-cultural aspect of the neighborhood. It feels real. Today I found a lovely birdcage, which I'm going to use as a garden feature.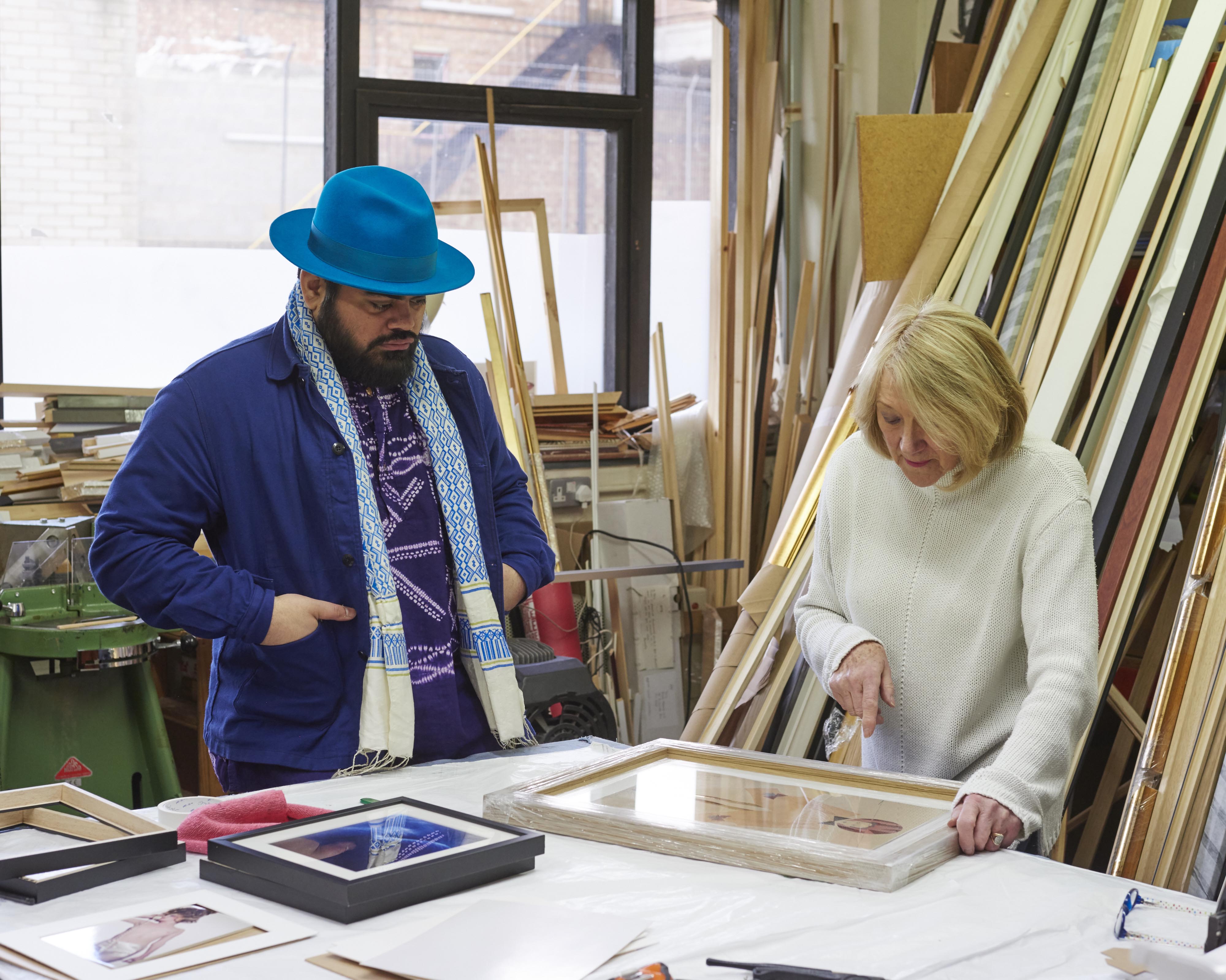 I often walk to my framers. Her workroom is my second home. I adore my framer. We often have a (another) cup of coffee and spend time discussing ideas.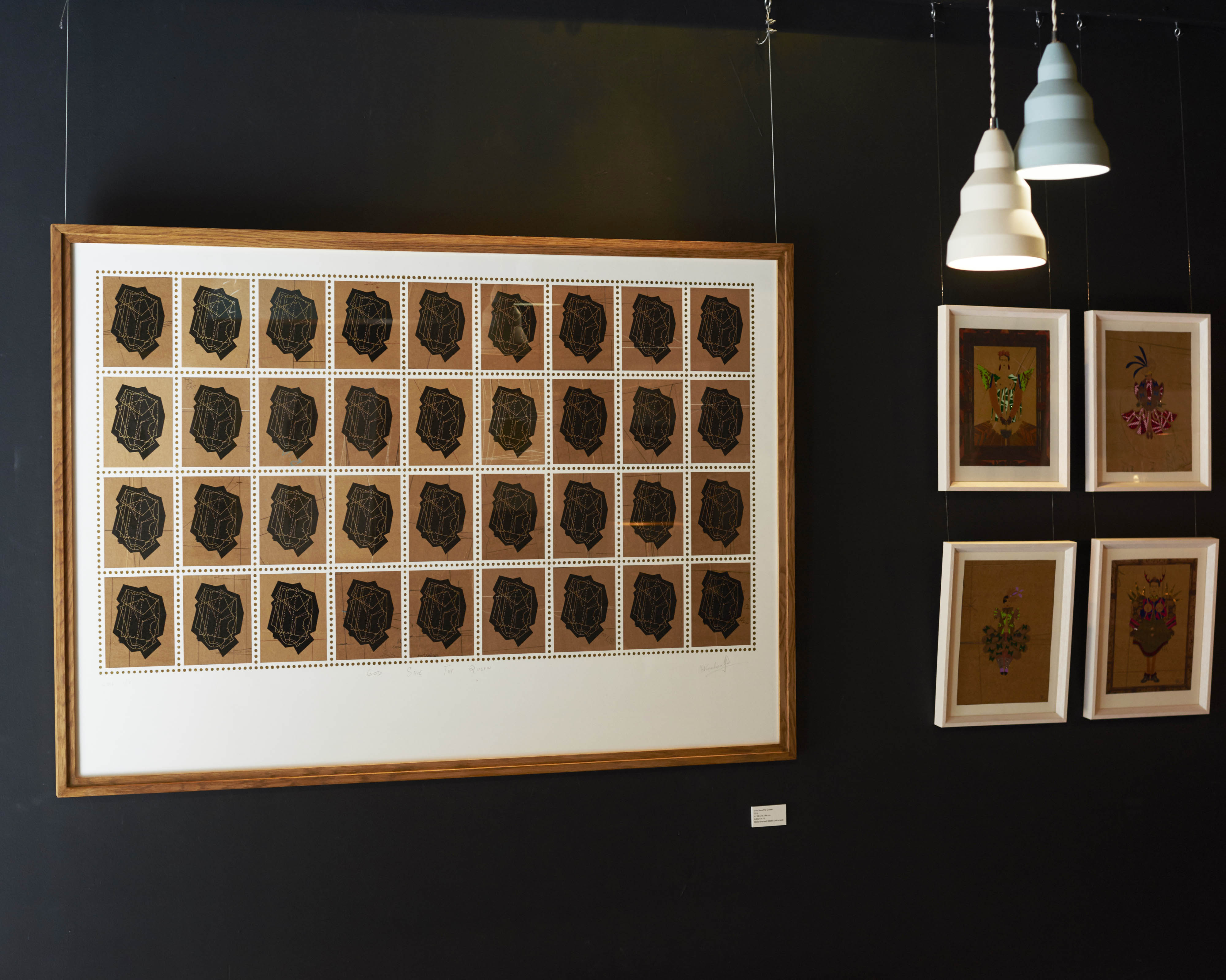 On my way to my framers I stop by at this cool venue Salt & Pegram, who are currently hosting a solo show of my work. I hung 17 works including 'God Save The Queen' in celebration of HM Queen Elizabeth's 90th Birthday Anniversary.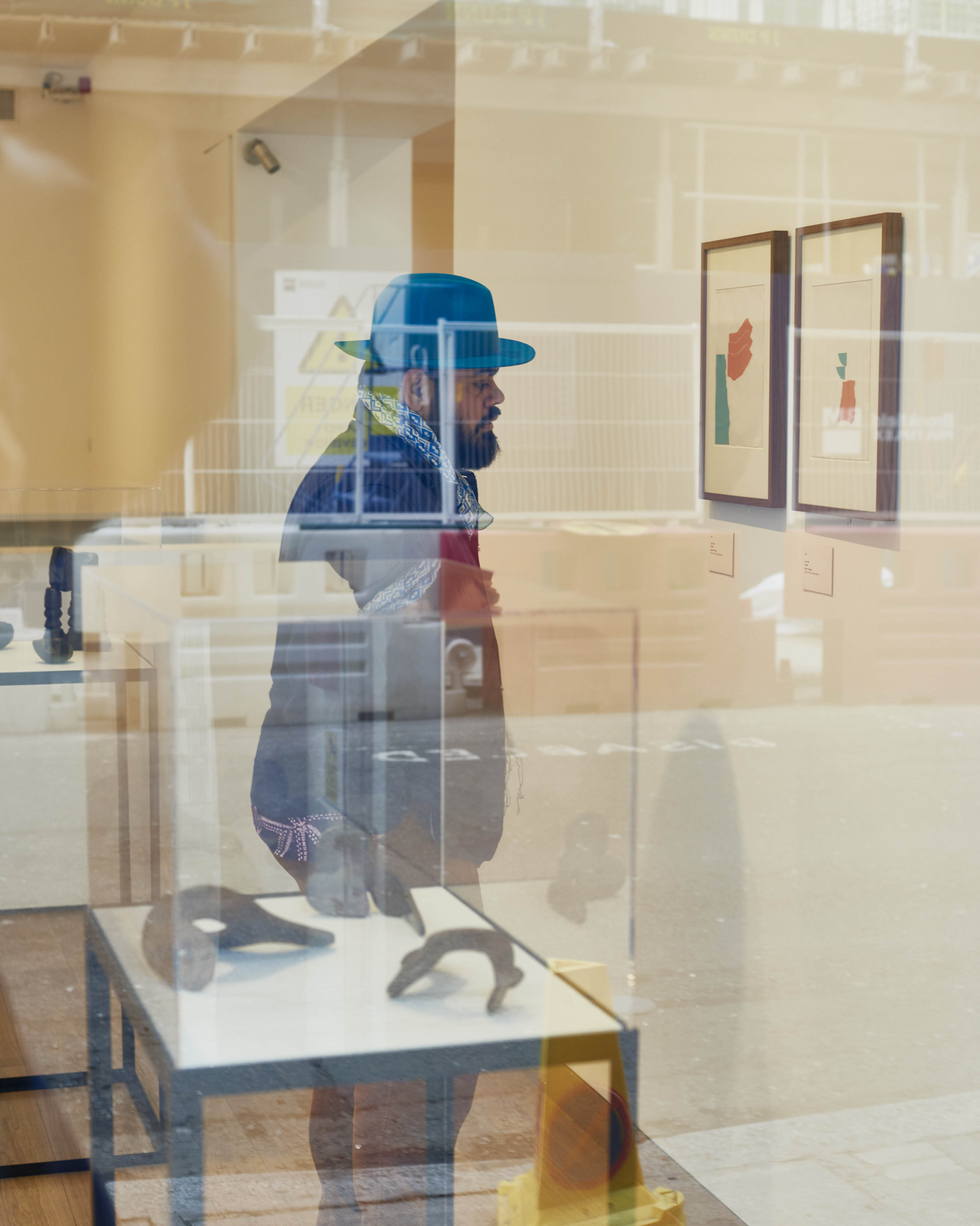 I decided I would head into town to see the Savile Row tailor and also hit the galleries on Cork Street. It's a strong contrast to East London – 2 very different worlds.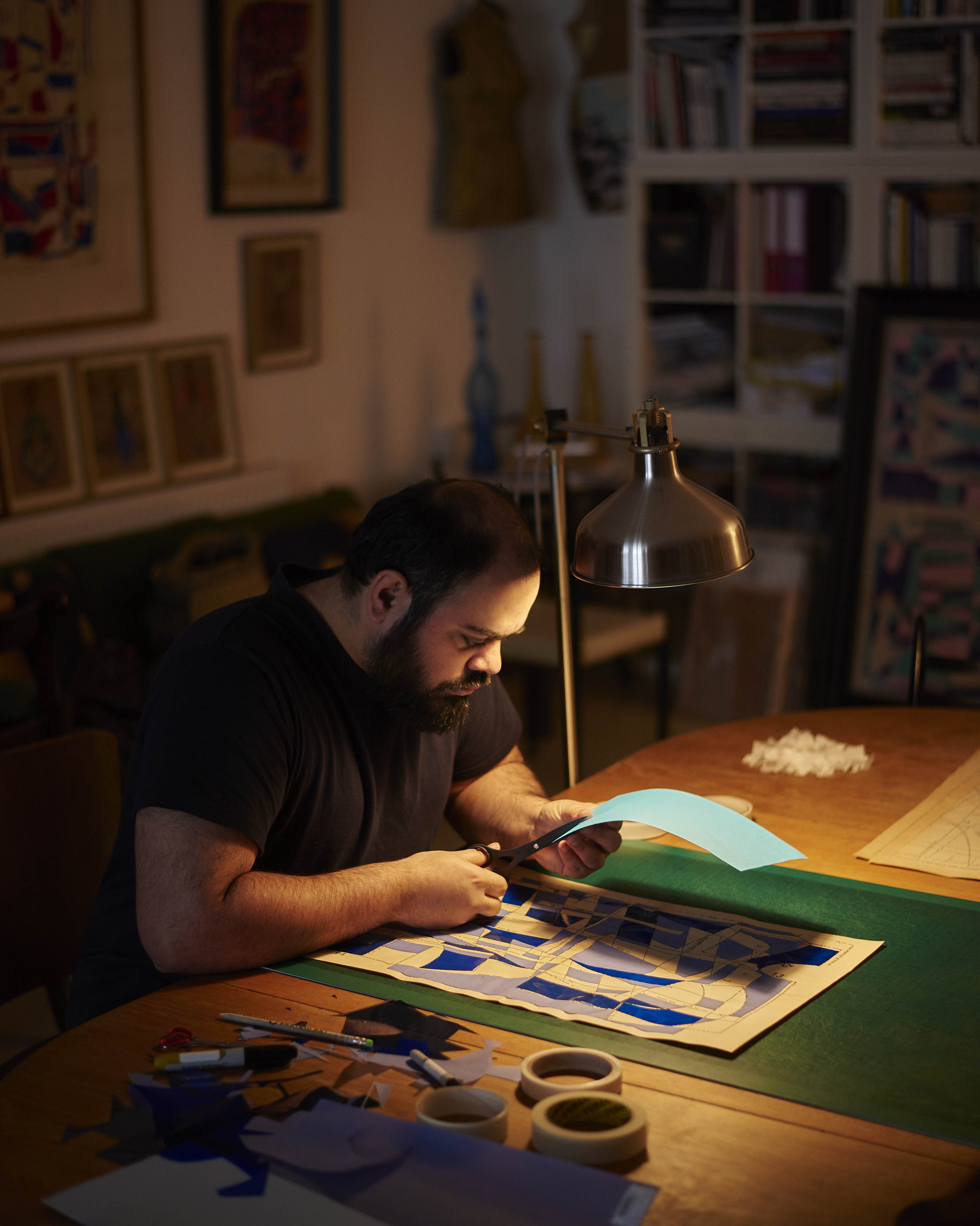 2:00 PM
I get back to my studio to continue working on a piece inspired by a small town called Chefchaouen in north of Morocco filled with buildings painted in all shades of blue — from baby blue to aquamarine. This unusual coloring was introduced by Jewish refugees, who believed that the more you look at anything blue, the more often you think about heaven and God. The tradition caught on, becoming a signature feature of the old part of town. Today I have decided to work late at night – it is the best time for me to concentrate and work. I feel life stands still very briefly, and that is the best time to create work.
Don't miss Hormazd's current exhibition, Body Architecture, on view from June 1-10, 2016 at the Foundry Gallery, 39 Old Church Street, London and online at Saatchi Art.
All photos courtesy of Denis Laner.