Jonni Cheatwood's Expressionist Mark
Saatchi Art is proud to present Dice Swallowers and Logwood Cutters, a solo show by internationally acclaimed artist Jonni Cheatwood. Inspired by the tension between the mixed fabrics and stitches of his handcrafted canvases, and by his Brazilian-American heritage, Cheatwood creates expressive works that explore the connections between abstraction, graffiti and minimalism. This exhibition is available exclusively on Saatchi Art from July 16th to September 16th.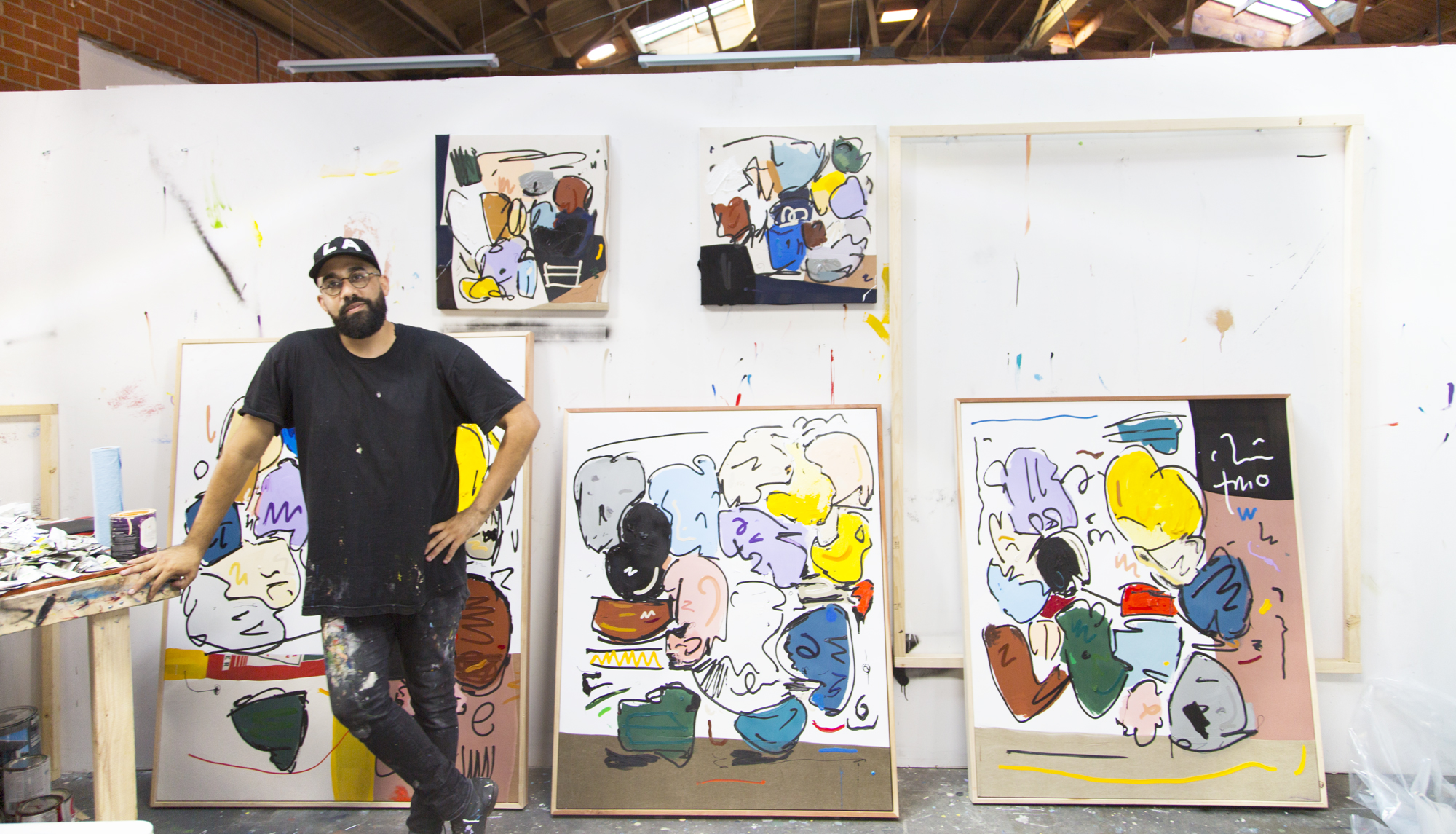 Cheatwood's creative process starts at the sewing machine, stitching canvases together with found fabric to create a unique patchwork of "inorganic forms." His artworks are as unique, interactive and expressionistic as his artistic process itself. The artist shuffles his works around the studio floor, moving simultaneously from canvas to canvas, creating vibrant and accidental expressionist marks — like shoe prints, dropped and spilled materials — morphing themselves into the canvas to become part of the overall composition.
This frenetic pace of creating is captured in the works of art themselves. There's an urgency and immediacy in the canvases, just as there is in the process and environments in which they were created. The vivid chaos of color, frantic forms, and sublime structure result in an energy and dynamic confluence of form and movement on canvas.
"There's a certain way that I sew that creates a lot of tension. I feel like I'm creating even more tension with the maturity of my mark-making. It's all about movements and motions and action." — Jonni Cheatwood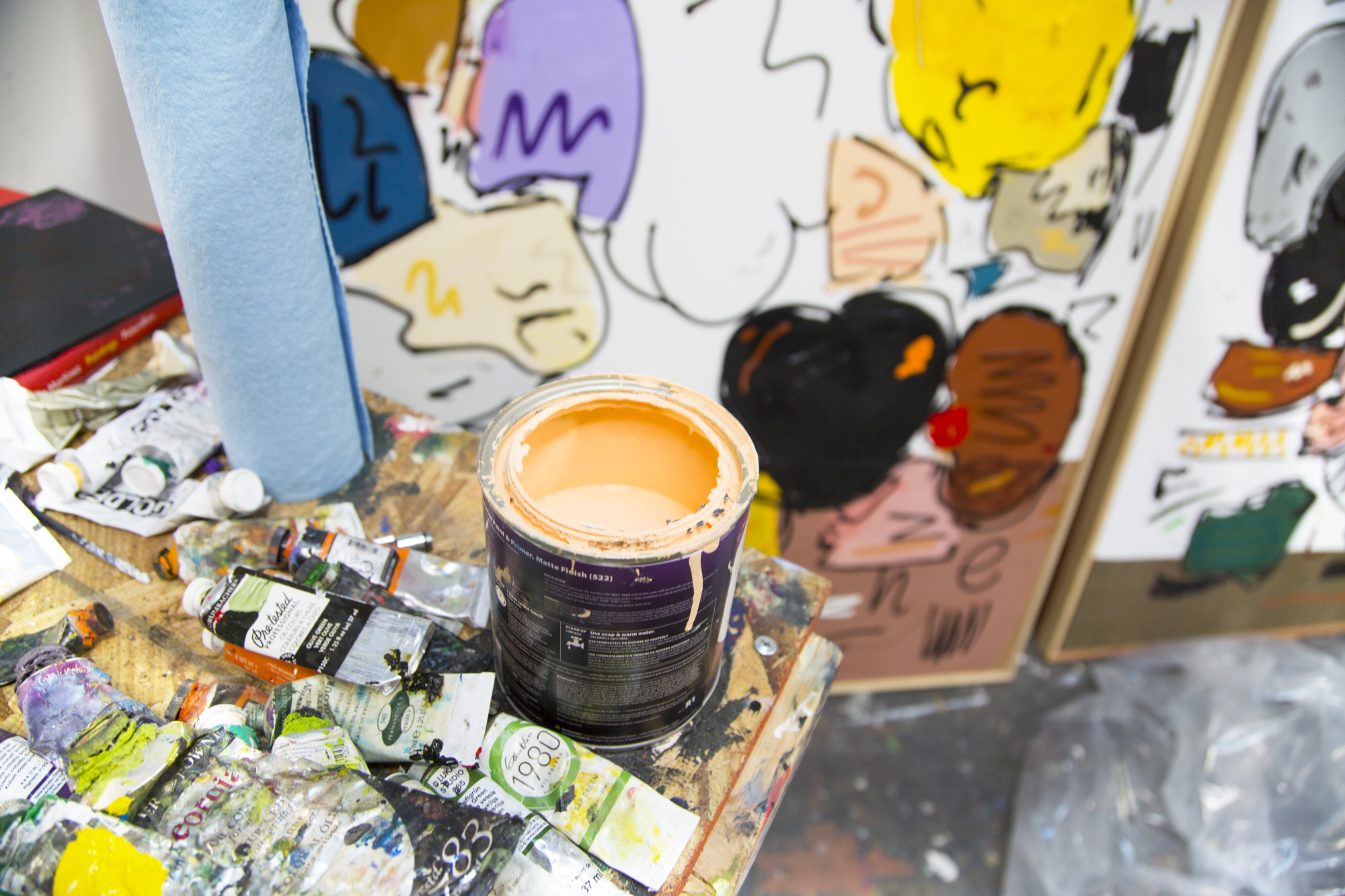 Cheatwood graduated from Arizona State University, Tempe, in 2011 with a degree in Secondary Education and Film & Media Production. His early works began purely as an artistic outlet as he was stitching together found fabrics and posting them on Tumblr. He was discovered by Usher shortly after, which launched his career into the international art world. Cheatwood currently lives and works in Los Angeles.
His career has taken him across many different disciplines including painting, photography, graphic design and fashion. Through these different yet overlapping creative fields, Cheatwood has honed his graffiti-like style, using primitive colors that are at once relaxed and calculated. It's this paradox and the excitement of creation that holds the tension on canvas.
The artist's large-scale abstract paintings, which he calls "scumbags," imply movement and mayhem that consist of intentional and accidental marks, generating a reflection of his perceived experience of living in Los Angeles. His art pieces are a mirror of his life.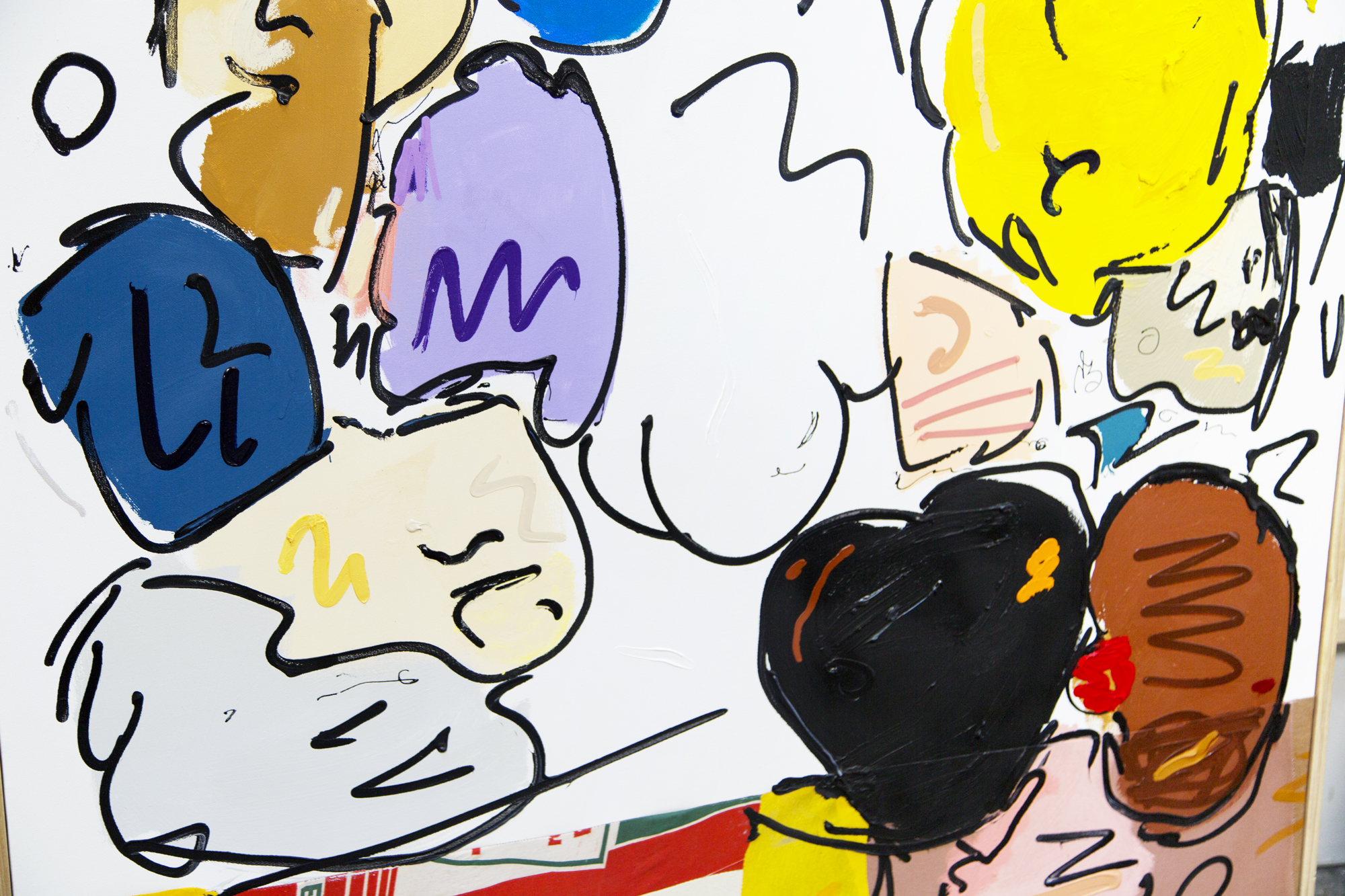 In 2018, Cheatwood's career took him to Finland for solo exhibitions at Makasiini Contemporary, Brisbane for TW Fine art, New York for BEERS London, Los Angeles for Chimento Contemporary. Later this year, Cheatwood will be exhibiting in Hong Kong with Over the Influence. His work has been featured in Interview Magazine, Bellus Magazine, Artslant with notable collaborations including Usher, Coachella and Lindsay Lohan. Cheatwood's work is held in private collections around the world, including the Hip-Hop artist, Usher.
SaveSave