Husam Chaya's Installation Echoes at the Moscow Biennale
Echoes, a series of stainless steel structures created by Saatchi Art artist Husam Chaya, was recently commissioned and installed in Zaryadye Park at the heart of Moscow in time for the Moscow Biennale. Amongst the likes of works from artists such as Matthew Barney and Olafur Eliasson, Husam's installation quickly gained notice with visitors sharing photos and snapping selfies amongst the nine two-meter sculptures, much like the infamous Cloud Gate structure (colloquially referred to as The Bean) at Millennium Park in Chicago.

The structure was commissioned in conjunction with the Moscow Public Art Fund, whose mission is centered around support and promotion of artists, sculptors, curators, and cultural institutions. Using a 'Lego-system assembly,' the installation was assembled in five hours. The process was documented by Husam in the following time-lapse video:
When describing the installation, Husam states that the nine two-meter sculptures form an illusory geometric figure. The intent is for visitors to enter another sound dimension once inside as sounds change their properties as they echo off the geometric figures, creating an amazing transformation of the human voice. The idea around which the installation is centered around is: Art is the mirror of our days.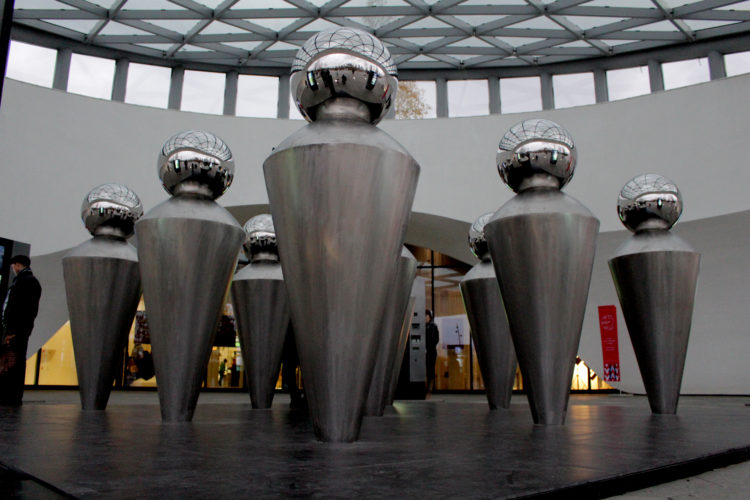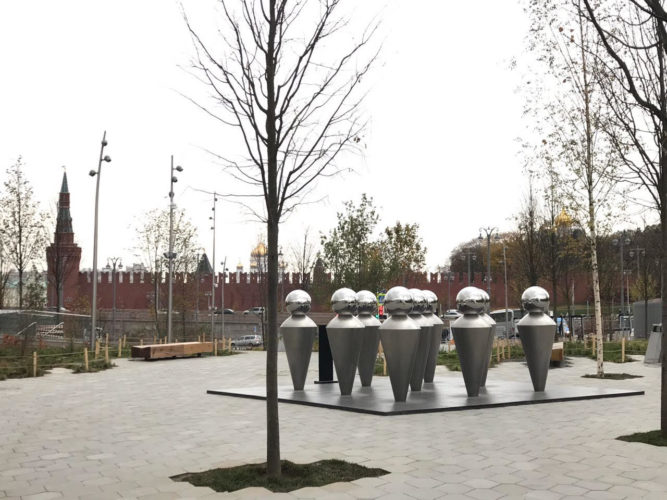 If your travels allow for a stop in Moscow, a visit to the Echoes installation is an absolute-must.
---
Want a daily dose of art? Sign up for our newsletter where we deliver the most exciting work from emerging artists around the world, and include a daily briefing about art news, art history, and more.