How To Support The Arts From Your Sofa
For all of us these are uncertain times. Artists as freelance workers are in a particularly precarious position. So if you have the comfort of a work from home job and are sitting comfortably,  here are a few ways to help out artists without leaving your sofa.
1. Follow them on Social Media.
Your follow and likes on Instagram and Facebook create exposure that  help artists gain influence and notoriety.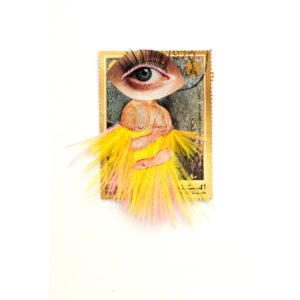 Big Bird (Apres Modigliani), Lilac Madar an exhibiter at The Other Art Fair Brooklyn
2. Buy their Artwork
Saatchi Art provides the largest global online platform for artists to share and sell their work. Whether that is a large painting or a small print, purchasing work from an artist is one of the best ways to support them.


Ramat Gan 1960 by Angus Vasili an Exhibitor at The Other Art Fair London
3. Share the art you already own
If you already own a favorite artist's work, tag them in a photo of it looking great in your home. Show your friends how fabulous this  artist's painting looks in your bedroom!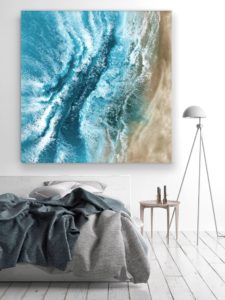 Tamarama Swell by Martine Vanderspuy an exhibitor at The Other Art Fair Brooklyn


4. Share art with your friends and family!

You know your cousin in Edinburgh loves embroidery!? Send them the wonderful embroidery artist you just discovered.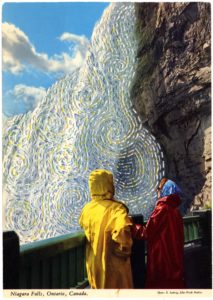 The falls, infused with sunshine, Han Cao an exhibitor at The Other Art Fair Brooklyn
5. Tell them you're a fan
It may not pay the bills, but telling an artist you are a fan of their work is an easy way to make someone's day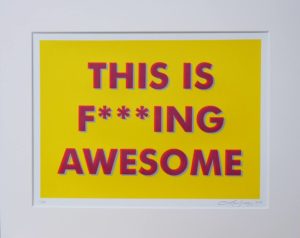 This is f***ing awesome, Lene Bladbjerg an exhibitor at The Other Art Fair Brooklyn
6. Donate
There are many amazing arts organizations and grant schemes helping artists in the wake of Covid-19. Many artists have also set up GoFundMe pages to raise money.
The Other Art Fair is 110% dedicated to supporting our artists. We've been hard at work  planning how we can help support our artists and keep our fair community inspired during this time. We are looking forward to bringing these exciting new projects and initiatives to you in the coming weeks. Stay tuned, there's plenty more to come here, from us and our artists!