Collectors Favorites: Bestselling Artists of January
Ever wondered what other people are buying for their personal art collections? Though your tastes may differ, seeing what others are purchasing can help you discover new artists whose works you might not otherwise have considered. Below, meet 5 artists who have proven to be popular favorites with our collectors.
For more ideas, browse our recently sold works and contact our curators who can help you find similar works in your budget.
Sam Marsh

Residing in the United Kingdom, Sam Marsh's painting and pottery practice incorporates textured layering with a vibrant color scheme. Marsh received his degree in Fine Art Painting from Brighton University, and later went on to publish multiple art books including "We All Want The Swamp!" and "Trawling". Marsh was awarded the The Seoul National University Award for Outstanding Creative Achievement and The Burt Brill and Cardens Students Awards for Outstanding Artistic Achievement at the University of Brighton Degree Shows. His impressive exhibition history spans numerous galleries including ArtLacuna, Line Gallery, and Co-Lab. See more works by Sam Marsh here.
Melissa Loop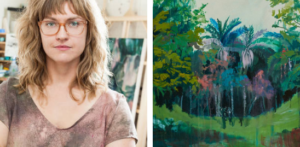 Minneapolis based painter Melissa Loop creates compositions that dissect ill-informed assumptions about authenticity, place, spirituality and culture. Influenced by her experiences in Central America, Loop implements a dripping technique and a softening of form in her application of acrylic, which allude to the humidity and the transcendental allure of the continent's landscapes. Loop's paintings have been featured in print and online publications such as New American Paintings, Beautiful/Decay, Boooom!, and Create Mag. She is a 2013 and 2017 recipient of the Minnesota State Arts Board Artist Initiative Grant, a 2012 Jerome Foundation Fellow and a 2006 Vanderlip Travel Grant awardee. Collected internationally, her works have been exhibited at the Minnesota Museum of American Art, Direktorenhaus Museum for Arts, Crafts and Design in Berlin, and Breeze Block Gallery in Portland. See more works by Melissa Loop here.
Wenqin Chen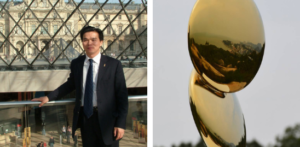 Having received his MA at the Winchester School of Art, Southampton University in 2007, Wenqin Chen practice involves sculpture, Chinese calligraphy, and installation pieces that serve as a visual meditation on the vastness of life and life's relationship to art. Chen masterfully manipulates steel and readymade objects to create large sculptural works that have the ability to transform and contextualize the surrounding space. Chen has an extensive exhibition history, including shows at the Museum of China in Beijing, Winchester Gallery, and the Fiumano Gallery in London. He has been shortlisted for the Inaugural Spitalfelds Sculpture Prize in London and was runner-up of the 4th Showdown at Saatchi Gallery UK. See more by Wenqin Chen works here.
Laura Spring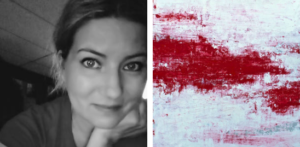 Inspired by nature, music, and everyday experiences, Illinois artist Laura Spring produces horizontal and free-flowing fantasy compositions that aim to evoke a calm and tranquil feeling. Elegant and open, Spring intuitively layers acrylic paint with gold and silver accents to create paintings with illuminating textures and serene color schemes. Spring's works can be found in private collections around the world including the United States, Hong Kong, Japan, Australia, the United Kingdom, and Ireland. See more works by Laura Spring here.
Tadao Cern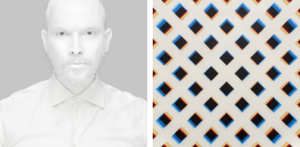 Tadao Cern is a Lithuanian artist engaged in a variety of different mediums including painting, installation, printmaking, and photography. Heavily influenced by his architectural background, Cern creates pieces that effectively document and dissect human behavior, while simultaneously questioning whether these behaviors can be changed. After receiving his Masters Degree in Architecture from Vilnius Gediminas Technical University, Cern went on to receive numerous awards including 1st Prize at the 'Fine Art Photography Awards' and an Emerging Talents 2015 Award by 'LensCulture'. He has also exhibited in various solo and group exhibitions in countries around the world, including Lithuania, Romania, France, London, Germany, Switzerland, Italy, and the United States. See more works of Tadao Cern here.
Love reading about all things art? You can have articles from Canvas, curated collections, and stories about emerging artists delivered straight to your inbox. Sign up for the Saatchi Art Newsletter.