Collector Favorites: Bestselling Artists of March
Ever wondered what other people are buying for their personal art collections? Though your tastes may differ, seeing what others are purchasing can help you discover new artists whose works you might not otherwise have considered.
Below, meet 5 artists who have proven to be popular favorites with our collectors. For more ideas, browse our recently sold works and contact our curators who can help you find similar works in your budget.
Dasha Pears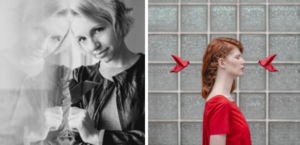 As a figurative photographer, Dasha Pears has a keen eye for unique compositions, restrained color choices, and finishing details that lead to whimsical and clever images. Surrealism, fantasy, and science fiction books inform Dasha's work. Dasha makes the unconscious, emotions, and thoughts visible through costume, origami, and props. Dasha is a self-taught photographer who has widely exhibited throughout Europe. See more of Dasha's work here. 
Diego Tirigall
Diego Trigall's complex compositions are large and gestural. His work references art history, especially the work of Andy Warhol and Jean-Michel Basquiat. Like these great artists, Diego analyzes contemporary culture and puts it through his own artistic process. Coming from a family of antique dealers and art restorers, Diego always had an interest in art. Born in Buenos Aires and currently based in Spain, he started his career as a self-taught motion graphics designer moving on to graphic design and eventually became an art director. Now as a painter, he uses all this formative experience to project his own personal style. Expressive and emotive, Diego's paintings inspire long study and admiration. See more of Diego's work here. 
Carolina Alotus
Swedish-born, Cyprus-based painter Carolina Alotus says about her practice, "I find that the creative force inside me flows freely when I shut off the mind chatter and paint with my heart." This self-taught abstract painter makes large-scale, abstract paintings in powerful, vibrant colors. Thick, gestural brushstrokes, paint splatters, and repeated patterning create a movement that is both asymmetrical and balanced. The clear influence of graffiti and street art imbues her work with the power to make a statement. Carolina has exhibited work in Sweden, the United Kingdom, the United States, and Switzerland. See more of Carolina's work here. 
Andrew Lennon
Born in New Jersey, Andrew Lennon claims New York City as his original artistic inspiration and teacher. Andrew's paintings have either a strong horizontal or vertical orientation that has a calming effect on the viewer. His paintings have the immediate impression of being full abstractions, but their titles betray their physical origins. Based in Miami, he draws inspiration from the local ocean and landscapes.  See more of Andrew's work here.
Nicola Godden
UK-based artist Nicola Godden has been sculpting for over 30 years. She was elected to the prestigious Royal Society of Sculptors in 1993. She has exhibited throughout the UK and the US, most notably in the Olympic Village of the 2012 London Olympics. Nicola starts her artistic process with clay and plaster and then goes through the lost wax casting process. Each individual sculpture, even when several editions are made, is hand-finished and patinated so that no two bronzes are exactly identical. Inspired by nature and mythology, Nicola's sculptures have an upward lift, with strong diagonal lines that convey elegance and significance. See more of Nicola's work here. 
Love reading about all things art? You can have articles from Canvas, curated collections, and stories about emerging artists delivered straight to your inbox. Sign up for the Saatchi Art Newsletter.