Celebrating Black History Month: 11 Saatchi Art Artists To Know
In honor of Black History Month, we'd like to celebrate a few of the incredible artists who share their works on Saatchi Art.
Several of these artists have been featured in our One To Watch and Inside The Studio series, where you can learn even more about their inspirations and processes.
1. Carla Jay Harris

Carla Jay Harris' work documents and evaluates psychological environments. Carla began her career as a documentary photographer; however, it has since become a conceptual, fine art practice that takes the form of sculptural, print, photographic and mixed-media works. Each piece begins with the camera and then comes to its final form through a process of meditation, translation, and manipulation. See more artworks by Carla Jay Harris.
2. Alex Jackson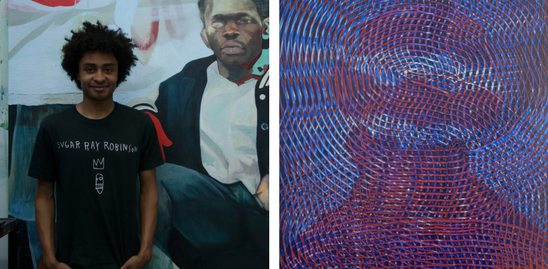 Alex Jackson graduated from the University of Wisconsin-Madison with a BFA in Painting. The conceptual basis of his work is to deal with the history of black representation, particularly in the realm of historical and traditional portrait painting. His goal is to create a "new normal," in which the black characters simply become figures in space, as opposed to being representations for the African-American community at large. See more artworks by Saatchi Art's One To Watch artist, Alex Jackson.
3. Ronald Hall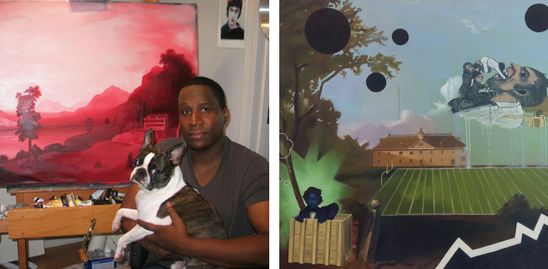 Ronald Hall's paintings tell a story. Rich in narrative, his pop art works address historical realities through a contemporary filter, rendered for a digital generation into a language more familiar to them, certainly less dry than their history textbooks. The Brooklyn-based artist draws from his experience in video game and digital design, using painting as an outpost for his solo efforts. See more artworks by Ronald Hall and read more about him in our Inside the Studio feature.
4. Devan Shimoyama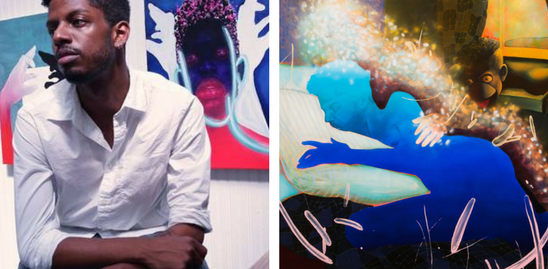 Devan Shimoyama was born in 1989 in Philadelphia, PA. The figures in his work echoes throughout the paintings, attempting to connect, but failing to join and fulfill their sensual desires. Tender moments of touch are often displayed and echoed within these dreamscapes with skewed spatial perspectives and oddly vacant domestic rooms. See more artworks by Devan Shimoyama.

Gregory Prescott is an emerging, self-taught Fine Art and Editorial photographer based in Los Angeles, CA. He uses his camera like a paintbrush, to create beautiful images of the male and female form. Inspired by Herb Ritts and Andreas Bitesnich, his mission is to diversify the cultural spectrum in fine art photography, with classic and timeless pieces. See more artworks by Gregory Prescott.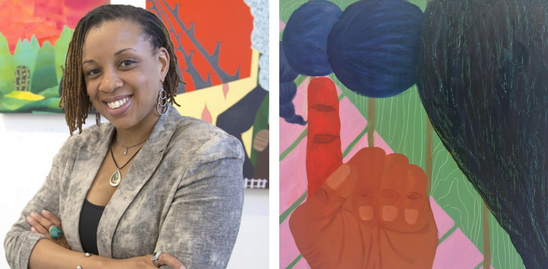 Alexandria Smith earned her BFA from Syracuse University, MA in Art Education from New York University, and MFA in Painting & Drawing from Parsons The New School for Design. Through amorphous, hybrid characters, she creates a fictional, coming of age narrative that brings up complicated notions of identity, gender, sexuality and the psychology of self-discovery. See more artworks by Alexandria Smith.
7. Barry Johnson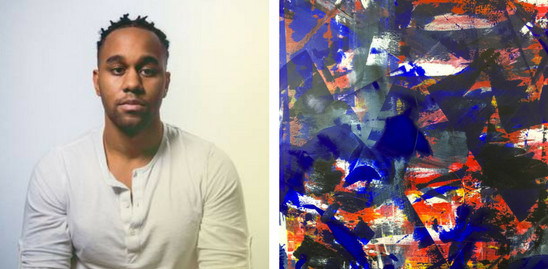 Barry Johnson started creating as a way to find his place on earth. His first happy memory is connected to an art competition that he won as a kid. Barry chooses to work across all mediums because it gives him the opportunity to live multiple lives. Barry believes he creates not because he chooses to, but because he has to. See more artworks by Barry Johnson.
8. Aaron Lee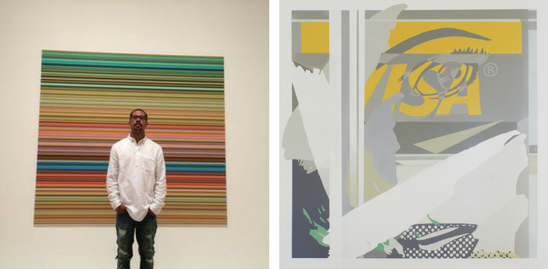 Aaron Lee's work is a reflection of the world we live in. He agrees with Matisse when he said, "all art is religious." Aaron's work explores the themes of spirituality, consumerism, popular culture, psychology and contemporary elegant design. His goal is to create remarkable art and continue in the dialog with the great masters of art history. See more artworks by Aaron Lee.
9. Nina Fabunmi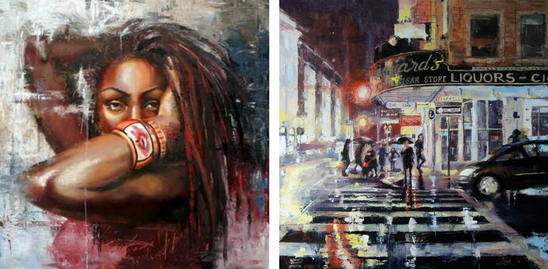 Nina Fabunmi is a contemporary representational artist with an MFA Painting from the Academy of Art University where she is currently a faculty member. She is known for her emotionally charged expressive technique which is primiraly derived by the use of a palette knife. Inspired by her roots and environment, her paintings capture the beauty, and energy of the Bay area where she resides. See more artworks by Nina Fabunmi.

10. Kenneth Falana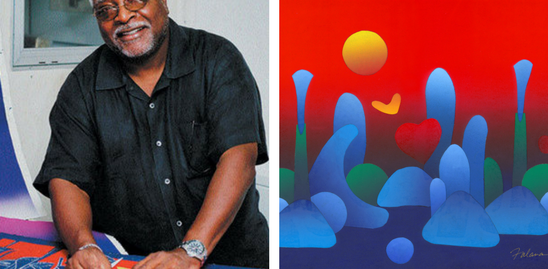 Kenneth Falana's work since the early 1970s has involved the creation of prints, drawings, mix-medias, and collages conceptually based on the artistic inspiration of Africa, the civil rights movement and of personal visions. His works are often bold and colorful derived from remembered experiences of growing up in rural Central Florida, the Gulf Coast, and the senses of life over the past 60 years. See more artworks by Kenneth Falana. 
11. Randell Henry

Randell Henry was born in 1958 in New Orleans. Before receiving his MFA degree in painting from L.S.U. Henry went to New Orleans for a weekend in search for a gallery to show his works. At Nahan Fine Art – the last gallery he visited- Kenneth Nahan discovered Henry and gave him his first major exhibition before graduation. See more artworks by Randell Henry. 
Love reading about all things art? You can have articles from Canvas, curated collections, and stories about emerging artists delivered straight to your inbox. Sign up for the Saatchi Art Newsletter.