Brooklyn: Get Nude Get Drawn
Have you ever wanted to pose naked for a bunch of super talented artists? Mike Perry is making your dreams come true at the Brooklyn Edition of The Other Art Fair
Mike Perry is an Emmy winning artist that makes paintings, animation, sculptures, books, public art installations, monographs, exhibitions, drawings, silkscreens, and more. Mike's work has been exhibited across the globe and is recognizable  for its signature cheeky and colorful style.
In 2011, artists Mike Perry and Josh Cochran posted to social media and Craigslist seeking volunteers to pose in the nude for a marathon, two-day drawing session. The concept: to celebrate the nude by enlisting non-professional models and by using social media to build contemporary literacy in the timeless genre. The logistics: over the course of two days, each person would pose for a half hour, and Mike and Josh would create as many portraits as they could. At the end of the event, they would display and sell the drawings at a pop-up exhibition. They called the project "Get Nude Get Drawn." Since 2011, Mike and Josh have continued organizing the event, gathering a talented roster of participating artists and over 200 models.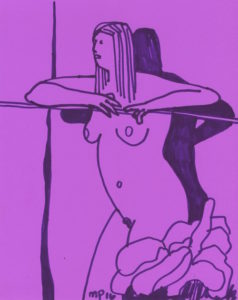 The Other Art Fair are excited to host Mike and Josh at the upcoming Brooklyn Edition of the fair. Visitors will be able to be model and muse, posing nude in a private corner of the fair for eight talented artists. The sketches made from the project are diverse and exciting, celebrating the nude in all its glory. Just take a look at Previous Get Nude Get Drawn examples.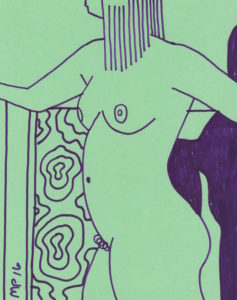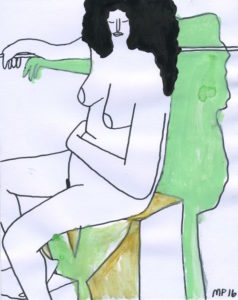 Have you ever wanted to say "draw me like one of your French girls"? Nows your chance at the Other Art Fair Brooklyn, November 7-10 at the Brooklyn Expo Center.