7 Things To Know This Week In Art
Our recap of what's happening this week at Saatchi Art, online, and around the world.
#1: A Brief History of Art Patronage Explained
(Image: Raphael's famous fresco The School of Athens (painted between 1501 and 1511) was commissioned by Pope Julius II for the newly rebuiltSt. Peter's Basilica [Artsy])
The culture of art stars today has evolved significantly in the recent past. For centuries, artists names were blurred –  who actually painted certain works was not an important facet until the Renaissance, coinciding with the rise of humanist ideas and emphasis on the rational man. Before that, art was patronized by the wealthy and powerful, relying on the skill of artists as merely vessels to realize their vision.
Artsy has broken down a brief history of art patronage, traced from early Mesopotamia, to the 1980s. Check it out here.
#2: What Makes Saatchi Art Special? Rebecca Wilson Weighs In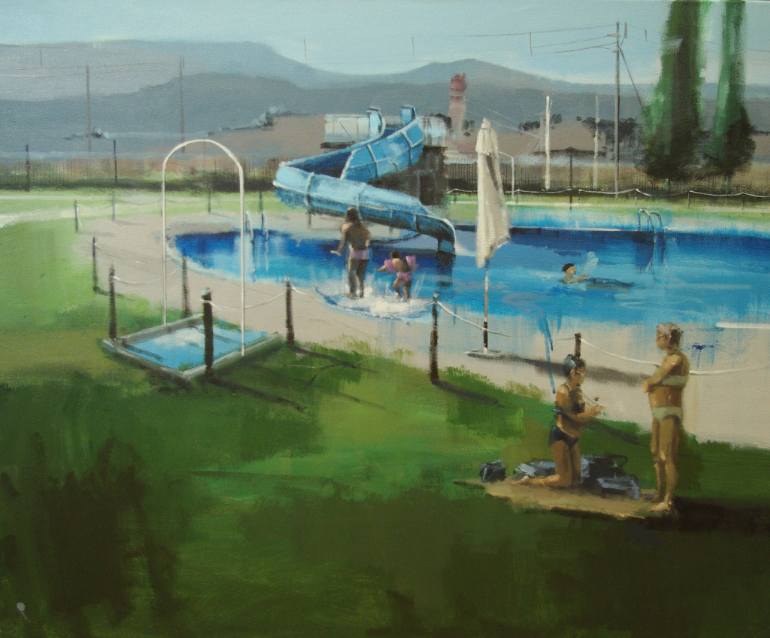 (Image: "I carefully consider every single work of art that is uploaded each day—more than 1,000 daily" Rebecca Wilson explains. Leticia Gaspar's painting (above) is included in her New This Week collection)
In an interview with The Clarion List, Saatchi Art's Chief Curator and VP Rebecca Wilson explained what makes the platform stand out as the leading online art gallery. Rebecca describes the services offered, from free Art Advisory to white glove customer service, all to help art lovers find what they're looking for.
If you're curious about how buying and selling on Saatchi Art works, head to The Clarion List to learn more about the process.
#3: Sculpture Proves a Danger to Texting Passersby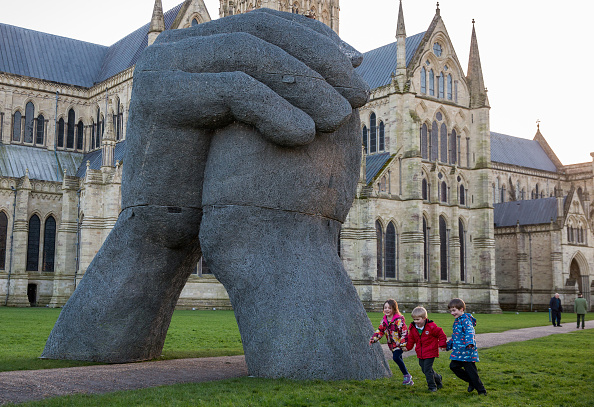 (Image: Who'se the real victim here, unsuspecting texters or the giant sculpture? [artnet])
Sophie Ryder's sculpture had to be moved after enduring contact with negligent pedestrians on their phones. Entitled The Kiss, the sculpture was part of Ryder's exhibition of works at Salisbury Cathedral, straddling a walkway. The placement proved too tenuous for those not paying attention, who bumped their heads of bodies into the arms.
Read more on artnet.
#4: Photographer Documents the Prepackaged Beauty of Airline Meals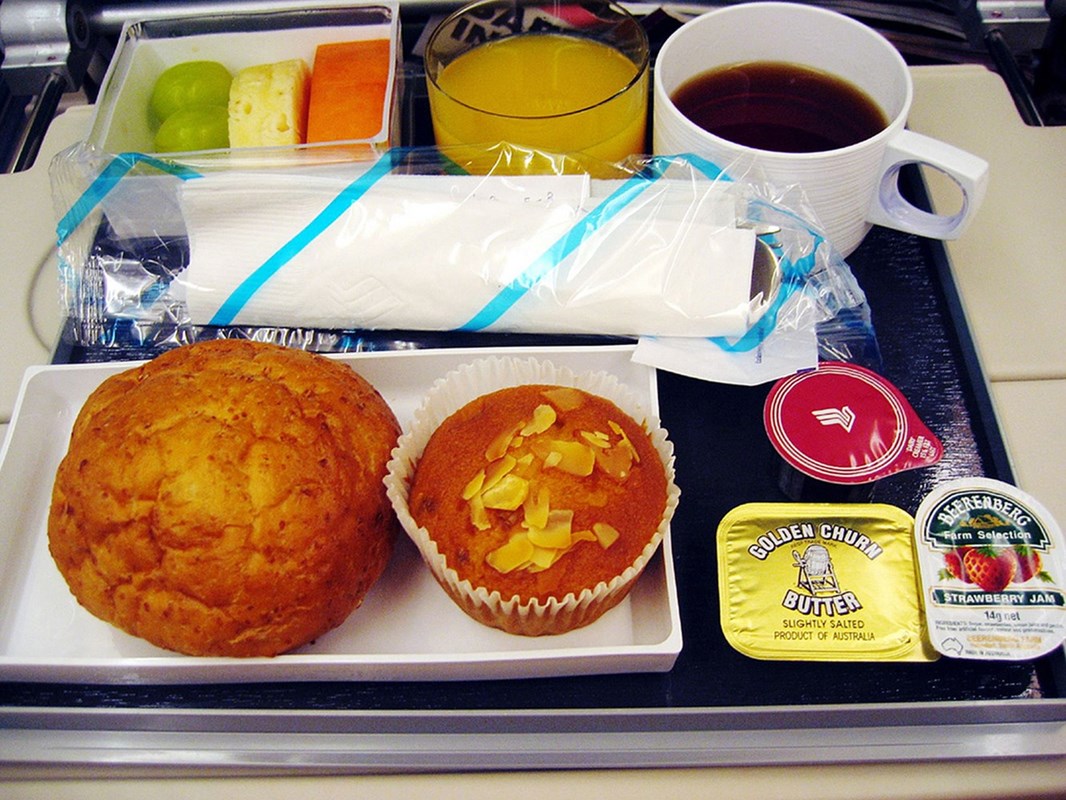 (Image: Airline Meals by Joachim Schmid is his attempt to find  hidden beauty in found photographs [AnOther])
Airplane meals are not synonymous with beauty. Hatred, disgust, disappointment – all closely identified with the sterile, uninspired fare unique to travel. Photographer Joachim Schmid had a different vision, however.
This time he's turned to boxed meals served on airplanes, compiling found images of them and capturing a new side of them often overlooked. The photos are richly colored, meticulously compartmentalized. Check out more here.
#5: Happy Birthday, Ansel Adams!
(Image: "The Tetons and the Snake River," (1942) by Ansel Adams [Wikipedia])
This week we celebrated influential American photographer Ansel Adams, who was born February 20th, 1902. Adams pioneered landscape photography, spending his life capturing stunning natural scenes of the American West in a moody black and white palette. 
Contemporary photographers still cite Adams' work as inspiration. We've put together a collection of work that's inspired by this great photographer – see the works here. 
#6: The Basics of Dining Room Decorating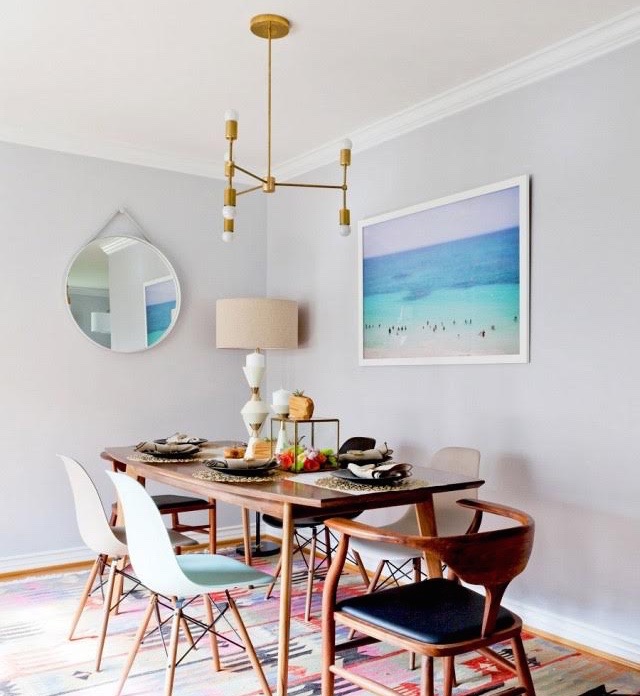 (Image: A tranquil beach photo can inject your dining room with a chic finish. Try a Dean West. [Emily Henderson])
Home and style authority Domino put forth their definitive guide to decorating a dining room. First on the list? Art on the walls. Domino suggests, "Deck bare walls with pieces in complementary hues or styles to further elevate the decor of the room while providing the dining area with a vibrant focal point." 
If you need more guidance, check out our guide to 10 easy ways to decorate your dining room with art. If you're already a seasoned pro to collecting and decorating with art, follow Saatchi Art on Instagram and share with us by tagging #LiveWithArt. 
#7: Let Them Art Cake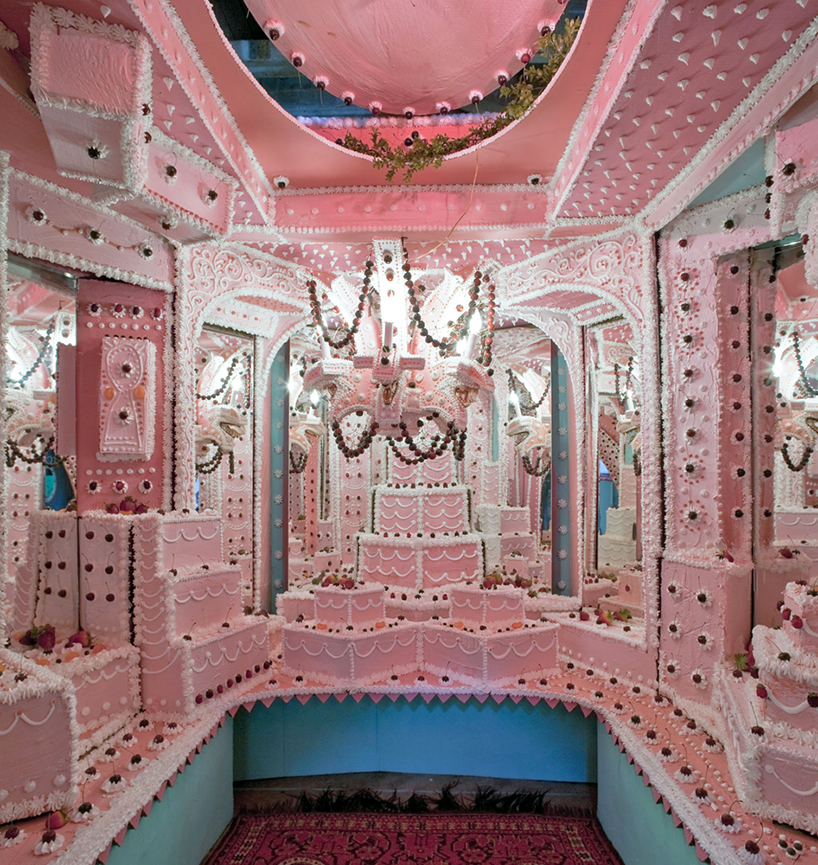 (Image: It's wall to wall cake at Los Angeles' Think Tank Gallery [Design Boom])
There's no such thing as too much cake, Think Tank Gallery proves. From now through March 13th, the entire gallery will host cake-made installations and art pieces, as well as performances and artist talks. The nature of the pieces range from saccharine to more dark, juxtaposing the cakey sweetness with more sinister objects.
Be sure to visit "Break Bread" and check out the gallery's website for the full list of events.
What art happenings are on your radar this week?