7 Things To Know This Week In Art
#1: Endre Penovác's Furry Watercolor Cats Enchant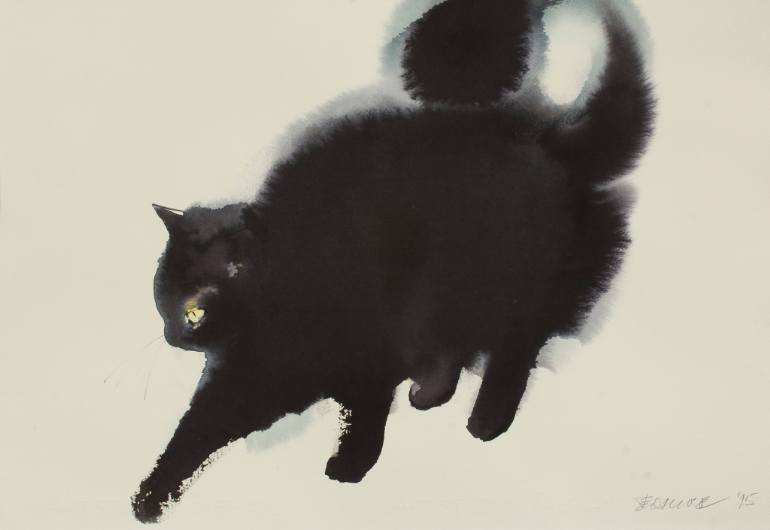 "Mousing" by Endre Penovác
Endre's lovable creatures are gripping the Internet. Created with a mixture of water and black ink on paper, Endre's cats are inspired by his own pet Boszi, a name derived from the Hungarian word Boszorkány, meaning "witch." Featured recently on Colossal, Creative Boom, and more, Boszi's fame is giving Grumpy Cat a run for her money.
Head to Endre's Saatchi Art portfolio to snag one of your own original watercolor cats, before they all sell out!
#2: Happy Birthday, Klimt!
"Portrait of Adele Bloch-Bauer I" or "The Lady in Gold," 1907 painting by Gustav Klimt [image source]
This week marks the birth of beloved Austrian painter Gustav Klimt, born in 1862. Gustav's paintings and drawings enjoyed critical success both during his lifetime and after; today his works auction for upwards of $100M. His famed Portrait of Adele Bloch-Bauer I is the subject of the recent film "Woman In Gold," dramatizing the enthralling journey the painting has undergone, including it's theft during Nazi lootings of 1938.
To commemorate the life and work of Klimt, we've put together a collection full of delicate figures and gold-hued landscapes. Check it out here.
#3: Artist Turns Letters Of Rejection Into Inspiration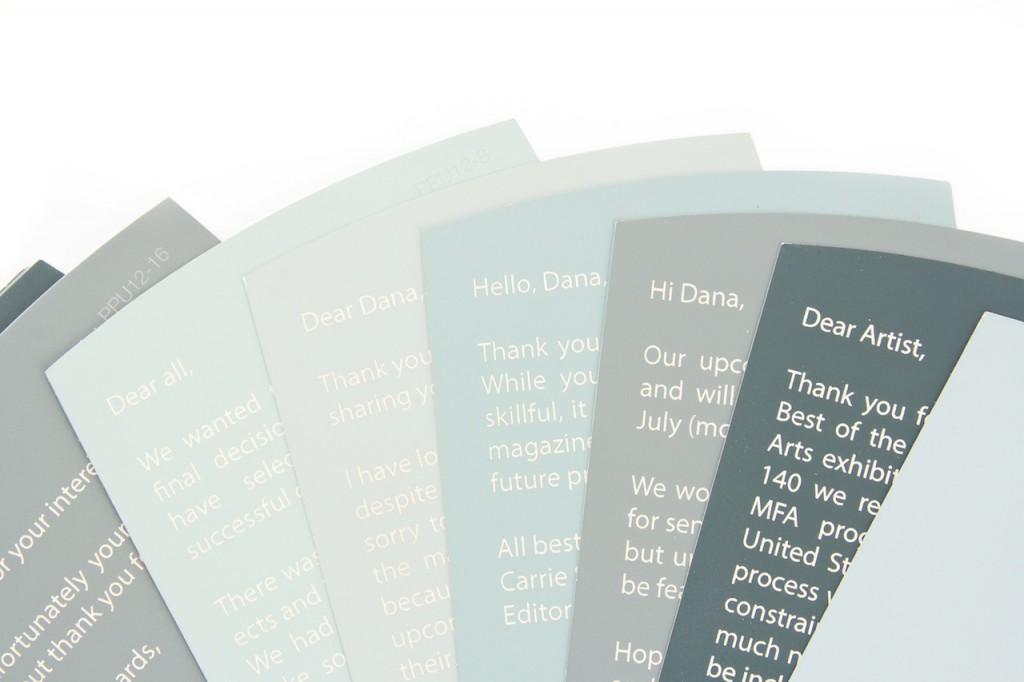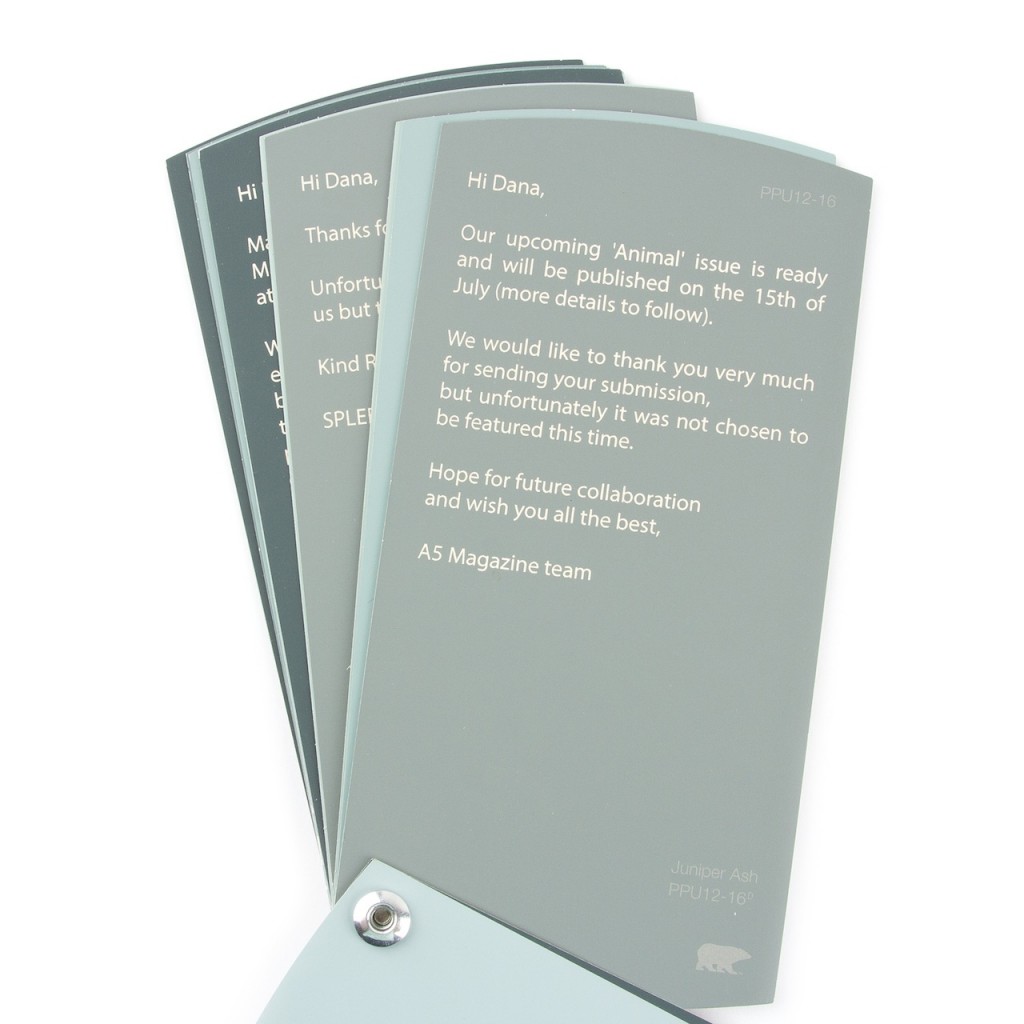 Dana Stirling's series exposes a private struggle that's relatable to many [images via HyperAllergic]
Dana Stirling's artistic career as a photographer has seen great success, but as is often universally true, the come up hasn't been easy. In a deeply personal new project entitled Dear Artist, We Regret to Tell You, Dana compiles rejection letters she received from numerous publications, websites, and more. The series highlights the taxing experiences many artists face on the road to recognition.
We empathize with this struggle at Saatchi Art, and make a concerted effort to provide a quality platform for artists to find support for their hard work. Our chief curator Rebecca Wilson looks at each new piece uploaded, around 1,000 a day, and curates a weekly collection of new works. See all of her New This Week collections here.
#4: Edwin Ushiro's Latest Atmospheric Drawings Illustrate Childhood Memories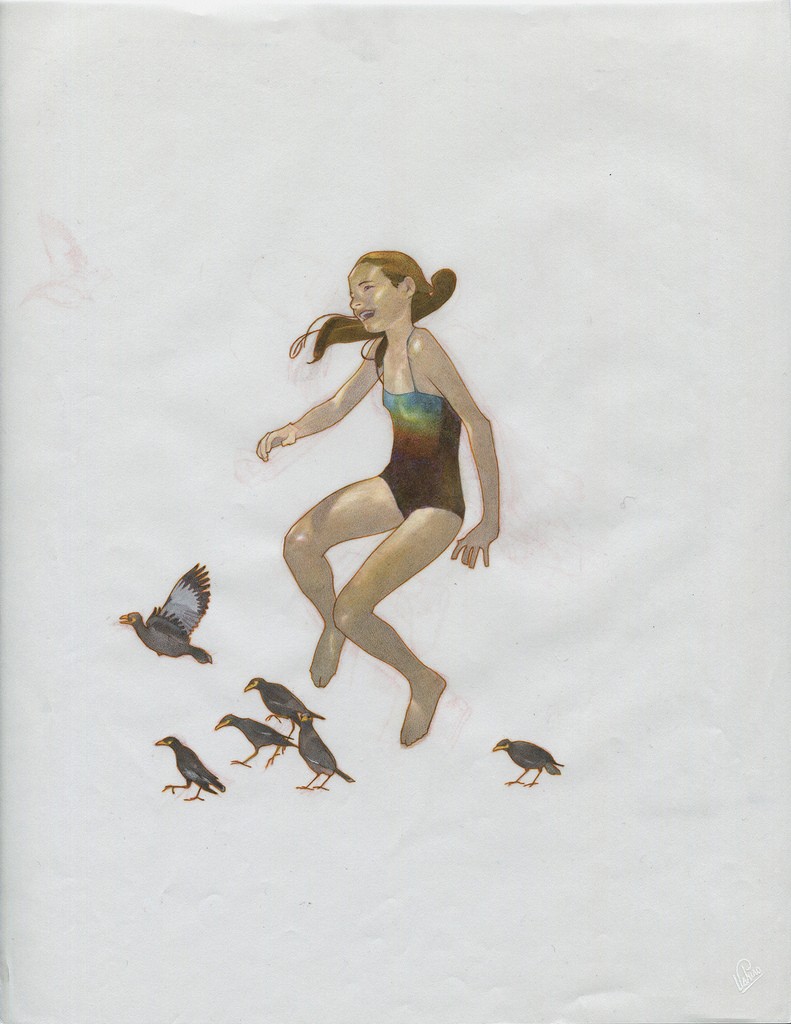 Work from Edwin Ushiro's "The Study of Life as Things" [image via Hi Fructose]
Featured as an artist-to-watch on Saatchi Art, Edwin Ushiro's multimedia drawings capture the sentimental moments of childhood and a place that was once home. Born and raised in Maui, Hawaii, the artist is now based in Los Angeles but still draws inspiration from his Hawaiian roots. Edwin's creative process involves first scanning a traditional graphite or ink drawing into Photoshop, which is then colored and printed onto clear acetate, painted over again, and then mounted onto lucite or plexiglass.
His latest works will be on display at Giant Robot 2 in Los Angeles, now through August 5th. The show is called The Study of Life as Things, and presents works related to specific moments in Edwin's youth– a pool in the summer, or playing with a childhood pet in the backyard.
Learn more about Edwin Ushiro and read our interview with him.
#5: Get One-Of-A-Kind Artwork Made Just For You
"A Maze" ink on paper drawing by Loui Jover
Fall in love with a painting only to discover it's been sold? Consider commissioning! This week our chief curator Rebecca Wilson outlined the benefits of commissioning an original artwork, explaining:
Whether you are buying a work for yourself or you are an interior designer purchasing art for clients, commissioning a work of art is an exciting process, which will result in an original artwork being made specifically for you and that you won't see in anyone else's home.
If you're interested in learning more about this process, or commissioning an artwork for yourself, contact our curators, who are happy to help!
#6: Digitally Manipulated Landscapes Reflect The World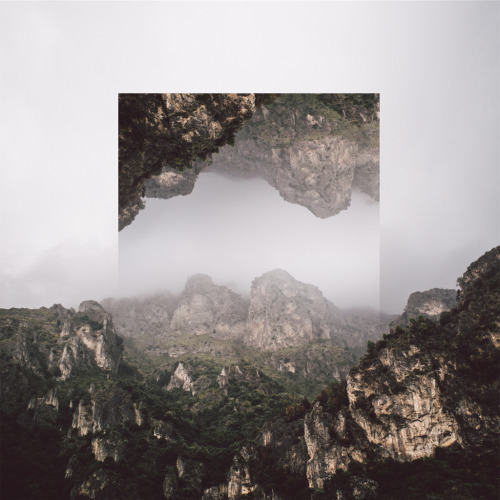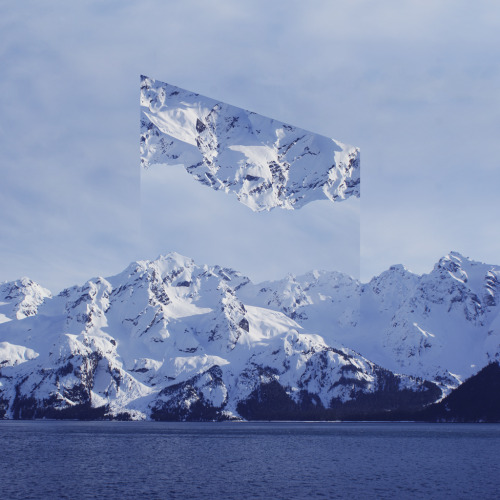 "Distance" and "Cliffhanger" by Witchoria aka Victoria Siemer [images via her Tumblr]
Brooklyn-based graphic designer Victoria Siemer turns the world around us on its head in these digital manipulations. Her fractured landscapes reflect on the natural world, offering an alternate perspective different from our daily lived experience. Her works are often personal and presented as a visual representation of existential musings. 
#7: On Pointe: Degas, Dancers, And More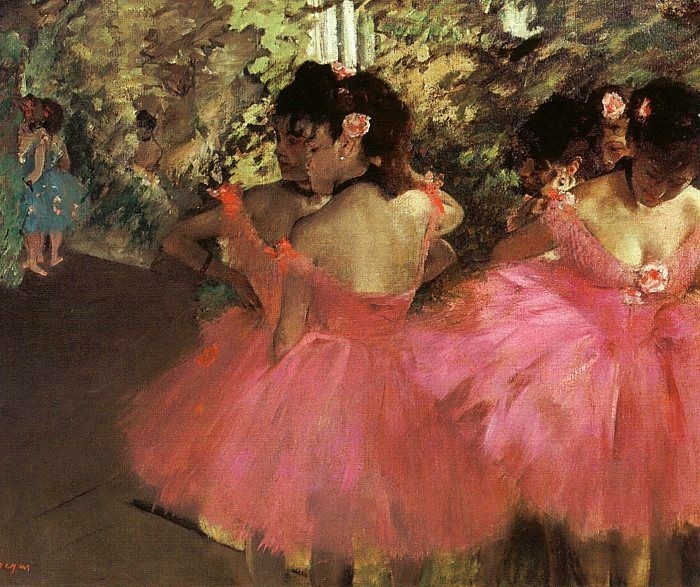 "Dancers in Pink" 1880, and "The Star" 1878 by Edgar Degas [image via The Art Stack]
Edgar Degas' masterful impressionist works capture the movement and joy of dance. Throughout his life, Degas produced around 1500 paintings of ballet dancers, proclaiming "One must do the same subject over again ten times, a hundred times. In art nothing must resemble an accident, not even movement."
Sunday, July 19th marks the Birthday of Degas. In honor, we've put together a collection of art full of delicate dancers and expressive ballerinas. See all of the works here.