7 Things To Know This Week In Art
Our recap of what's happening this week at Saatchi Art, online, and around the world.
#1: Hanna Ilczyszyn's Portraits Catch The Jealous Curator's Eye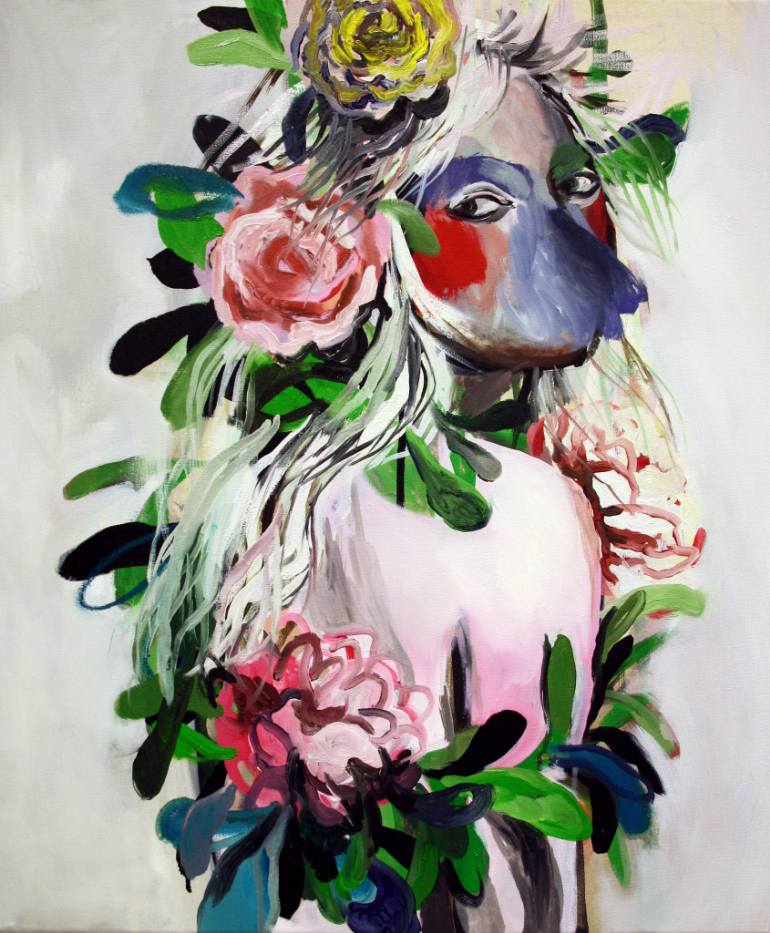 (Image: "Girl With Roses" acrylic and oil on canvas by Hanna Ilczyszyn)
Hanna Ilczyszyn is a Polish painter living in Belgium. Recognized as one of our One To Watch artists, her paintings capture an idyllic childlike innocence through an expressionist lens. Her latest portraits, however, feel slightly more grown up while still maintaining touches of her classic style and soft motifs.
These works caught the eye of Danielle Krysa, aka The Jealous Curator. Her blog is a favorite of ours, containing a plethora of exciting art and artists. Check out Hanna's feature here.
#2: Environmental Artist Christo Talks About His Latest Project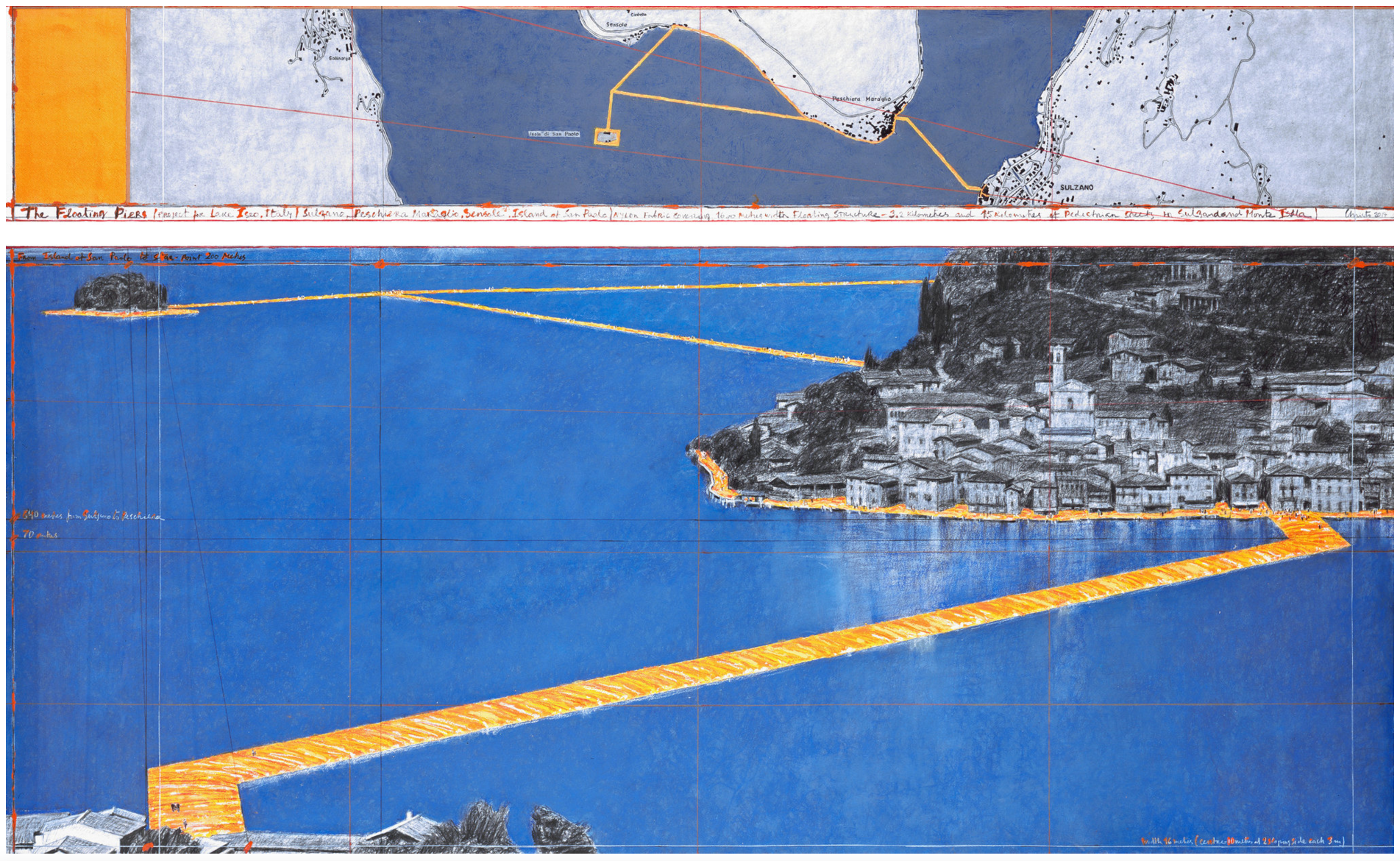 (Image: A mockup collage of Christo's latest project [New York Times])
Bulgarian born artist Christo spoke at a Manhattan school this week, discussing his forthcoming project installed at Lake Iseo in Italy. Alongside his wife and artistic partner Jean-Claude, the two created large scale outdoor works that aesthetically altered the landscape throughout the 20th century.
His latest solo effort is no different, employing 200,000 polyethylene cubes wrapped in yellow fabric that will rise out of the waters and connect Northern Italy's Monte Isola with Isola di San Paolo.
Christo's Floating Piers will be open this year from June 18-July 3.
#3: Hyperreal Portraits Establish Individuality
(Image: A work in progress by Roos van der Vliet, our One to Watch artist this week on Canvas)
Rising artist Roos van der Vliet (earlier featured here) creates intricately detailed portraits of females in an effort to establish a shared identity in individuals. We asked Roos to explain a little about her artistic process and what themes she pursues, which she pinpointed as a reaction to feelings of alienation in a world not of one's own creation. She explains,
While painting, I'm trying to decrease this feeling of alienation and anonymity by painting every detail of a face, by looking both myself and my models in the eye, which seems to give me more control over the work.
Check out our interview with Roos to lean more about her process.
#4: See the World's Largest Cat Painting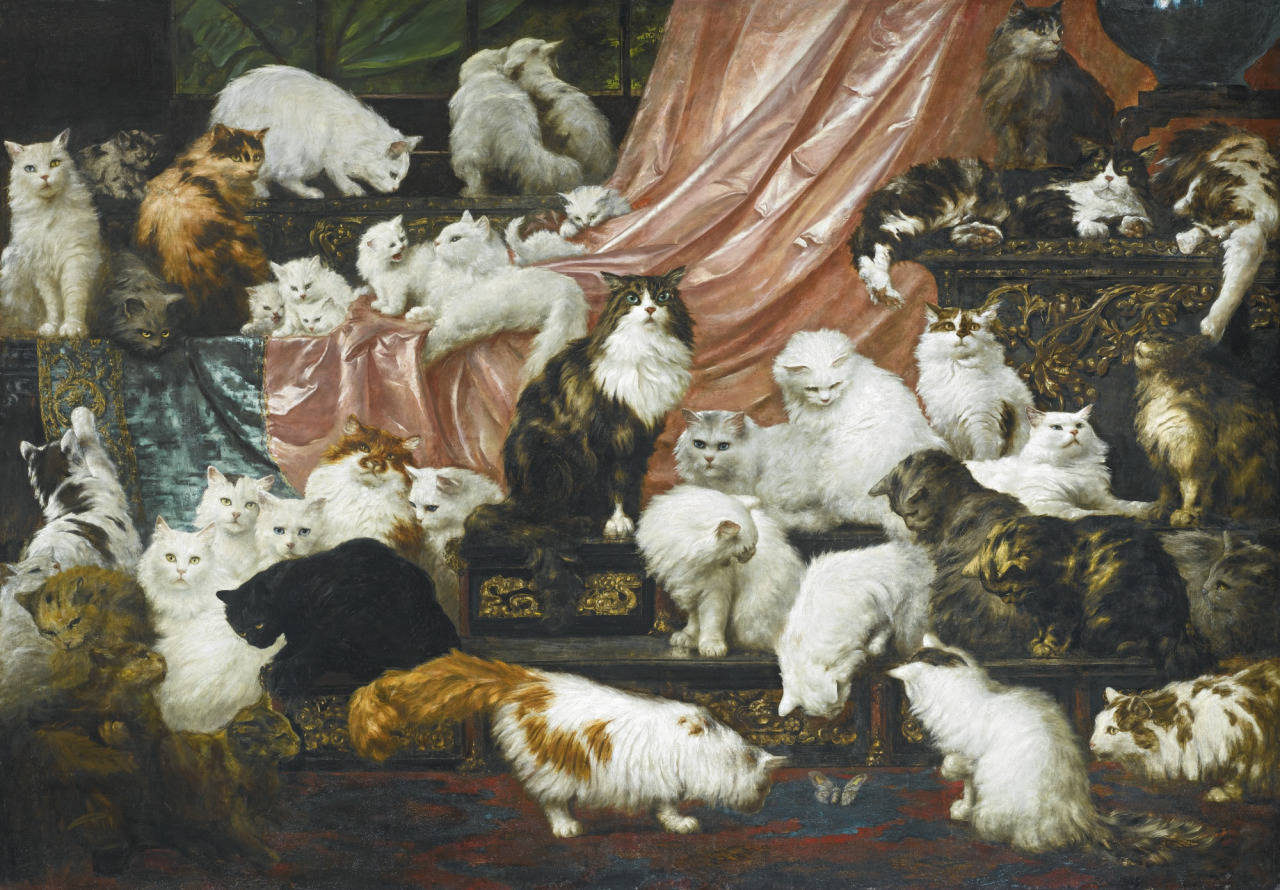 (Image: Carl Kahler's 1891 painting My Wife's Lovers will now be exhibited to the public [Art Net])
Kahler's painting made headlines last fall after it auctioned at Sotheby's for $826,000, outreaching its estimate. The painting, depicting 42 lovable cats in various states of repose, will soon hit the cat-loving city of Portland. The work was supposed to be unveiled at the Portland Art Museum on Wednesday, the 27th, but has been slightly delayed until further notice, reports their Instagram.
#5: Versailles Announces New Summer Artists
The historical Versailles Palace in Paris just announced which artist it will host this summer to install works throughout the gardens. Danish-Icelandic artist Olafur Eliasson announced the news on his Instagram account this week. His works focus on large-scale or immersive experience and explore reflection of self.
Of the choice, president of the Château de Versailles, Catherine Pregard, said, "The man who plays with light will make the contours of the Sun-King's palace dance." See Eliasson's works this summer at Versailles, open from June to November 2016. 
#6: Happy Birthday, Pollock!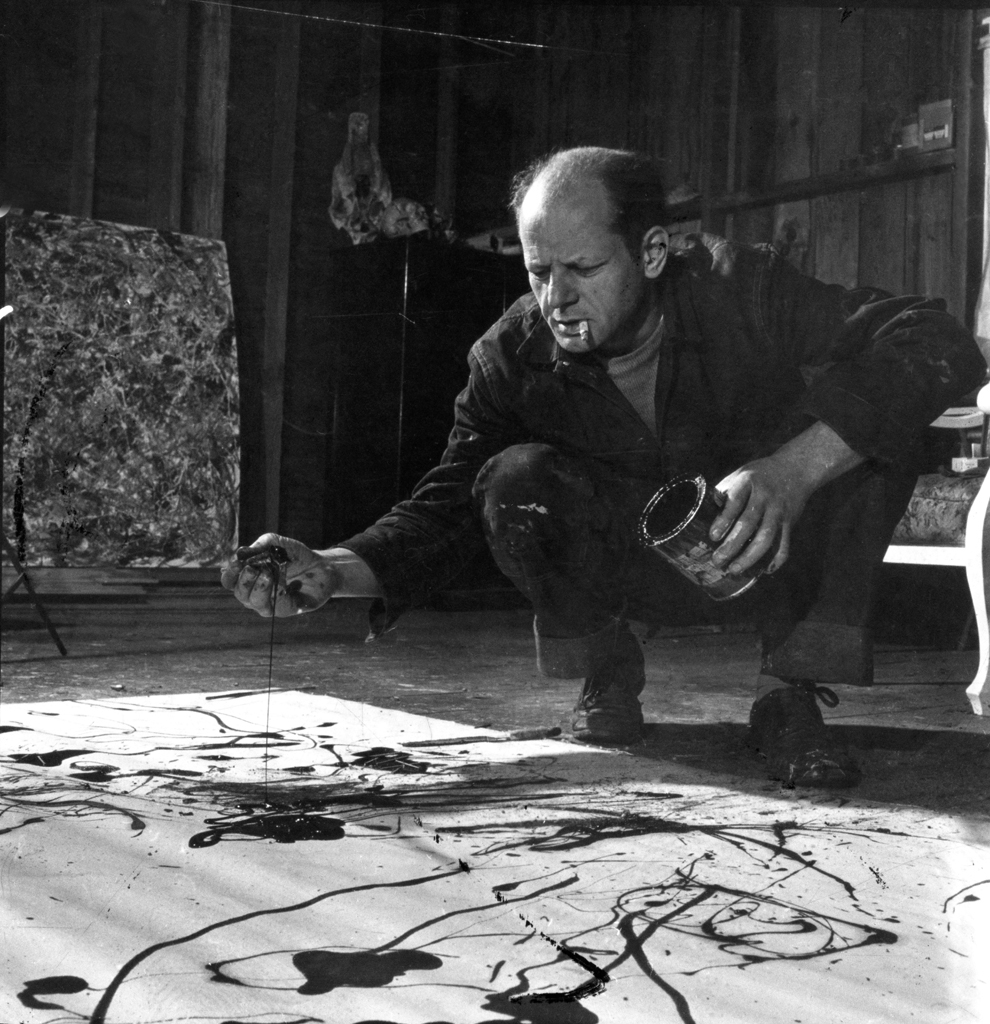 (Image: Pollock painting, captured in 1949 by Martha Holmes for LIFE Magazine [NPR])
Last Thursday marked the birthday of iconic American abstract expressionist Jackson Pollock, whose oeuvre continues to inspire artists today. His tumultuous life ended in a a fatal car wreck when he was only 44, a tragedy mourned by the art world. This week we celebrate his birth and life and all that he did for painting and abstract art. 
Explore 50 contemporary works inspired by Pollock's style. 
#7: Water Inspired Sculptures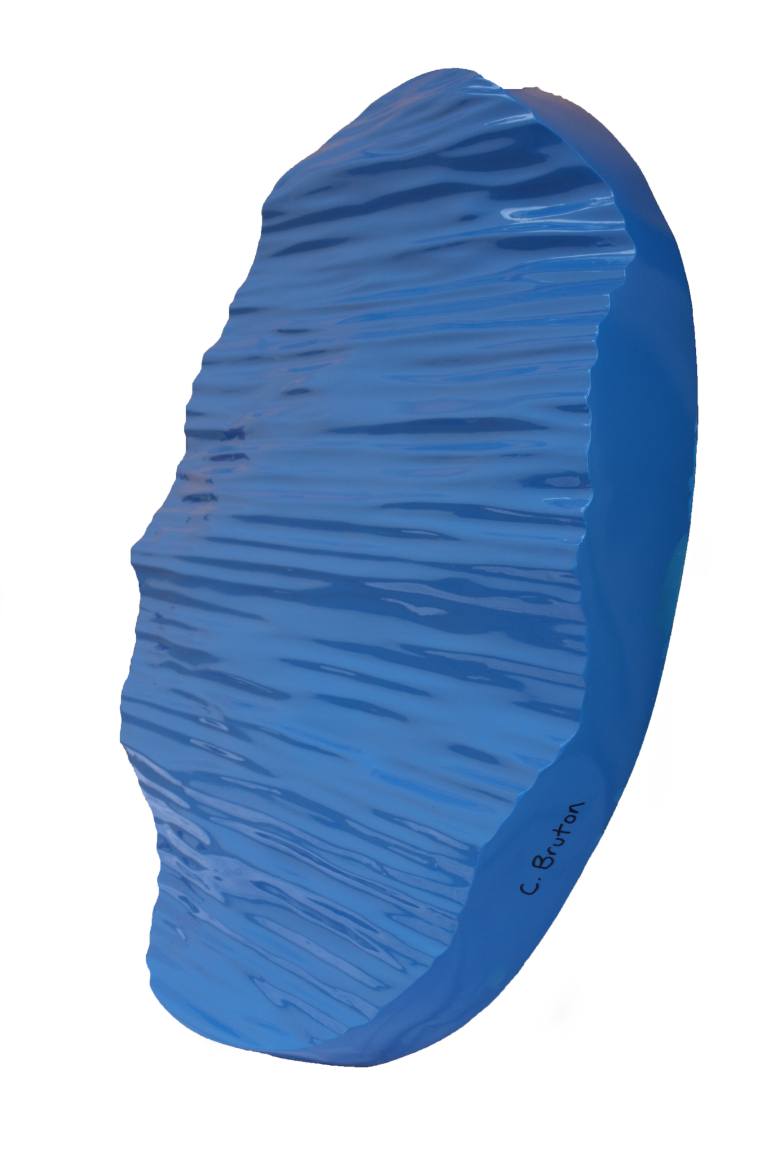 (Image: "Ripples" 3D Sculpting on Glass, Iron, Marble, Paper and Plastic by Carol Bruton, )
Saatchi Art's Carol Bruton is making waves, literally, with her Oceans series of sculptures. The artist spends much of her time swimming in the sea, noting the distinct images created by the interaction between water, the sky, and movements of the clouds she sees reflected on the surface of the water, then recreating them into works of art.
British publication House of Coco took note of Carol's sculptures and asked her some questions about herself and her work. Carol's sculptures are available via her Saatchi Art portfolio.
What art happenings are on your radar this week?