7 Things To Know This Week In Art
Our recap of what's happening this week at Saatchi Art, online, and around the world.
#1: The Force Awakens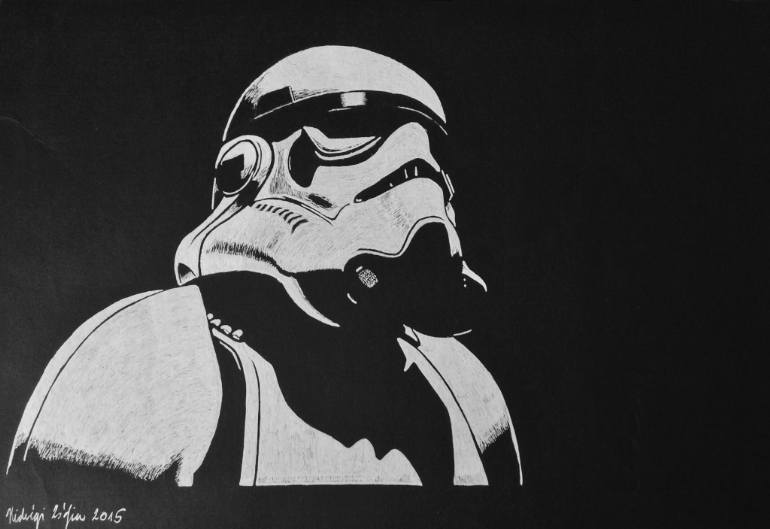 (Image: "Star Wars – Stormtrooper" by Zsófia Hidvégi. Check out all 10 Star Wars inspired artworks)
The Force truly awakens in us this week as the long anticipated seventh installment of the Star Wars saga hits theaters. The first film in the rebooted sequel trilogy, The Force Awakens had fans lining up for days to see it.
The fun doesn't have to stop once the film is over. Any of these 10 Star Wars inspired works are sure to tide you over until the next release.
#2: Happy Birthday, Ed Ruscha!
(Image:"Pay Nothing Until April" a 2003 work by Edward Ruscha, born this week in 1937 [via])
Celebrated artist Ed Ruscha turned 78 this week. A key figure in the twentieth century Pop Art movement in America, his artistic practice highlights the inherent drama of words by placing them amongst a minimal landscape. His work is especially evocative of Southern California, establishing a visual vernacular with his paintings and photographs.
We love Ruscha's work, and decided to put together a few works that drew upon his style. See them all here.
#3: Public Art Sites Preserved
(Image: The Y-Block building in Oslo that beholds this Picasso mural might be destroyed [via Artnet])
After the security of the Y-Block building in Oslo came under terrorist threat in 2011, the government decided to eliminate any danger and demolish the building. The news devastated art fans, as the building is home to a unique mural by Picasso. European heritage council Europa Nostra has included this building in a list of the most endangered cultural spots in Europe, a list they will narrow to 7 and focus on preserving in 2016.
Head to Artnet to see more of these endangered spots.
#4: Tracy Kerdman's Portrats Challenge Social Norms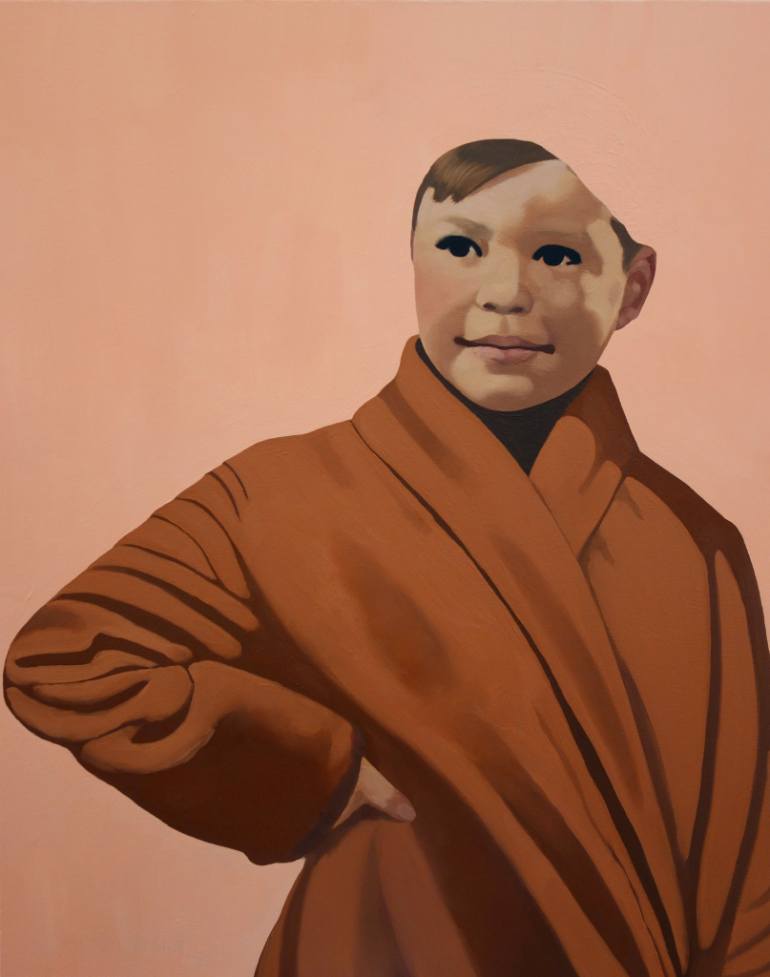 (Image: Tracy Kerdman's "A Little Off The Top" is part of her People of Faux series, painted from old photographs and imagined elements)
We chatted with artist Tracy Kerdman about her exuberant series People of Faux, featuring portraits that explore and challenge a longstanding gender binary. She explains, "the matter of gender distinction seems to begin right at birth, if not before." Her work is ever-resonate as a language surrounding this disparity grows louder.
Read our interview with Tracy to learn more about her artwork.
#5: The Frick Turns 80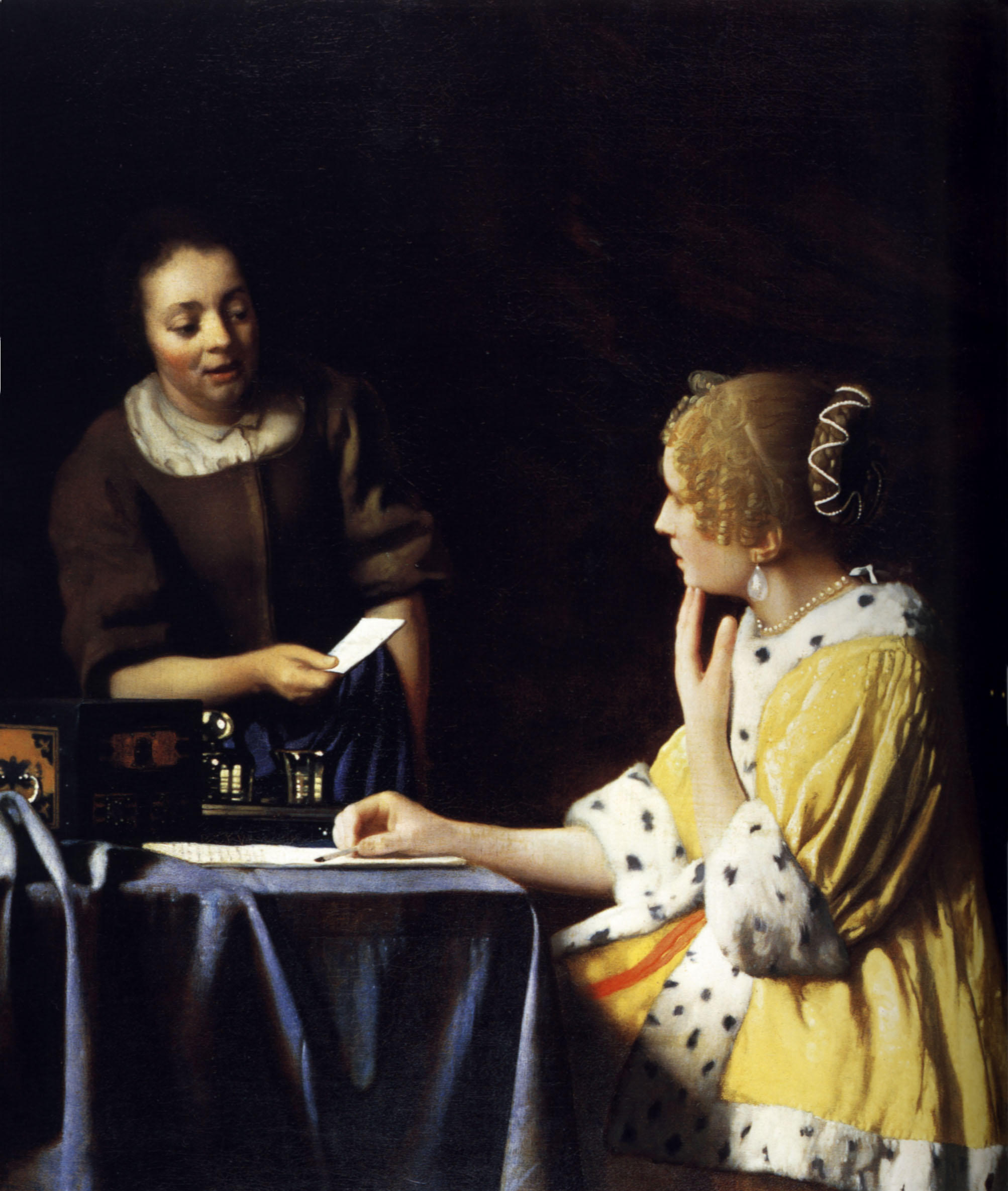 (Image: New York institution The Frick's celebrated collection includes Johannes Vermeer's 1667 painting "Mistress and Maid" [via Wikipedia Commons])
An historic occasion was honored this week as The Frick turned 80, opening its doors to the public in 1935 at the bequest of Henry Clay Frick. The collection culls key works from the Medieval, Renaissance, and Baroque periods as well as sculptures and automobiles. On December 16th visitors enjoyed a Pay-What-You-Wish admission fee, access to all exhibitions, and a new publication highlighting the best of what the collection has to offer.
Discover more history about The Frick.
#6: Grrrl Power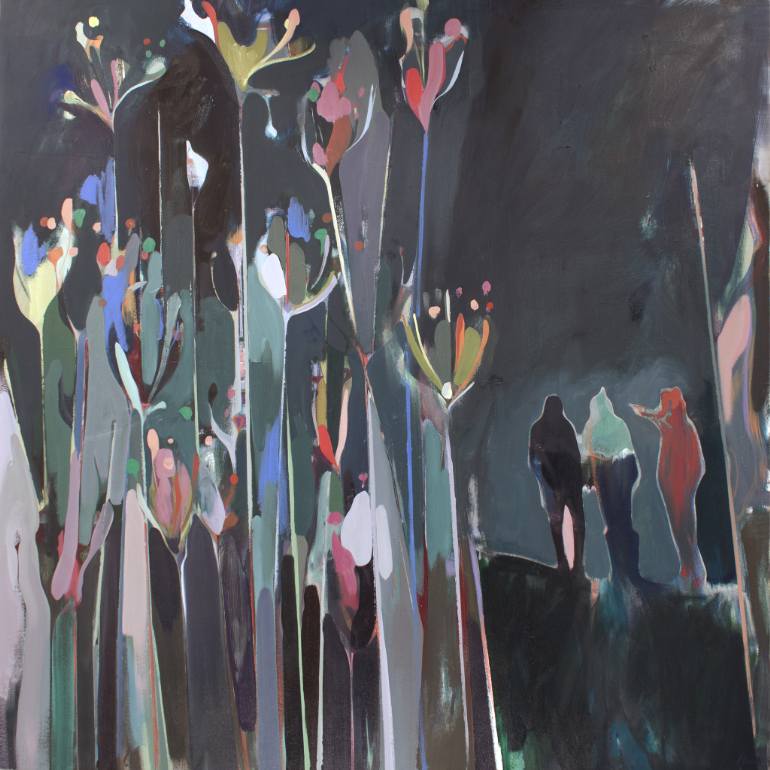 (Image: Artist Charlotte Evans has been recognized as an artist to watch on Saatchi Art. See more work by emerging female artists)
A member of Russia's raucous protest band Pussy Riot is turning her attention towards the arts. Alongside the help of fellow activists, Maria Alyokhina announced a plan to open a women's only museum space in Montenegro, The Independent reports. The ratio of women represented by galleries to men is unimpressive, making up just 30% of the roster in Los Angeles and New York.
Alyokhina's efforts are echoed with our "Girl Power" collection this week, highlighting fantastic work by promising female artists from all over. See the works here.
#7: Dylan McDermott Curates An Exclusive Photography Exhibition on Saatchi Art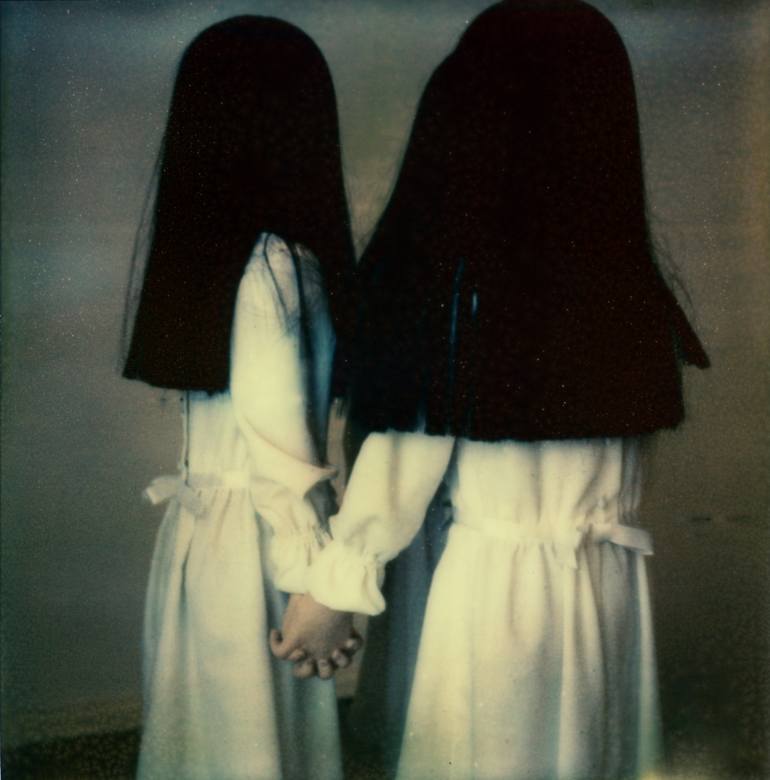 (Image: "PolaLux I" by Germany's Florian Mueller was hand selected by actor Dylan McDermott as part of an online exhibition on Saatchi Art)
We're so thrilled to have actor Dylan McDermott curate an exclusive online exhibition of photography, featuring works from our global community of artists. Dylan picked up photography himself in 1986 and continues to document his life through the lens. Of his selections, he said, "Each one of these pictures provoked a memory for me…some forgotten, some remembered. They all made me feel something."
See all of his photography selections, available only on Saatchi Art.
What art happenings are on your radar this week?