7 Things To Know This Week In Art
Our recap of what's happening this week at Saatchi Art, online, and around the world.
#1: Buying Art Is for Everyone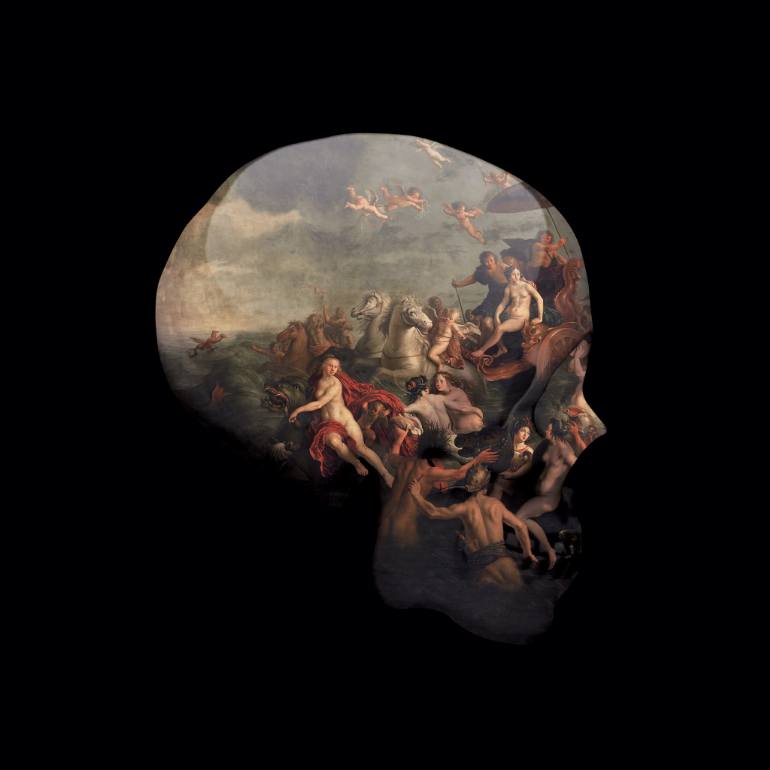 (Image: Magnus Gjoen's printmaking is featured in our weekly selection of affordable works.)
With the recent highly publicized auctions at Christie's and Sotheby's, an influx of works selling for astronomical prices have grabbed the media and shocked the world. This sort of singular attention paid to the high price sales propagates the widespread belief that art is reserved for the wealthy. However, with the rise of various online galleries the possibility of owning high quality original art is democratized, rendering this notion false.
Time recently published an online guide entitled "How to Buy Art if You're Not Filthy Rich," in which they break down just that – in five simple steps. Top industry experts in online art selling offer their insight, stressing the importance of asking the right questions and doing research. Our own Chief Curator and VP of Art Advisory Rebecca Wilson offers key questions in evaluating an artist, such as "Have they done solo shows, do they have work in a gallery, what are their sales?" Ultimately, the most important component is loving what you buy.
Check out the article to see all of the tips.
#2: Barcelona Outraged at New Plan for Picasso's Art School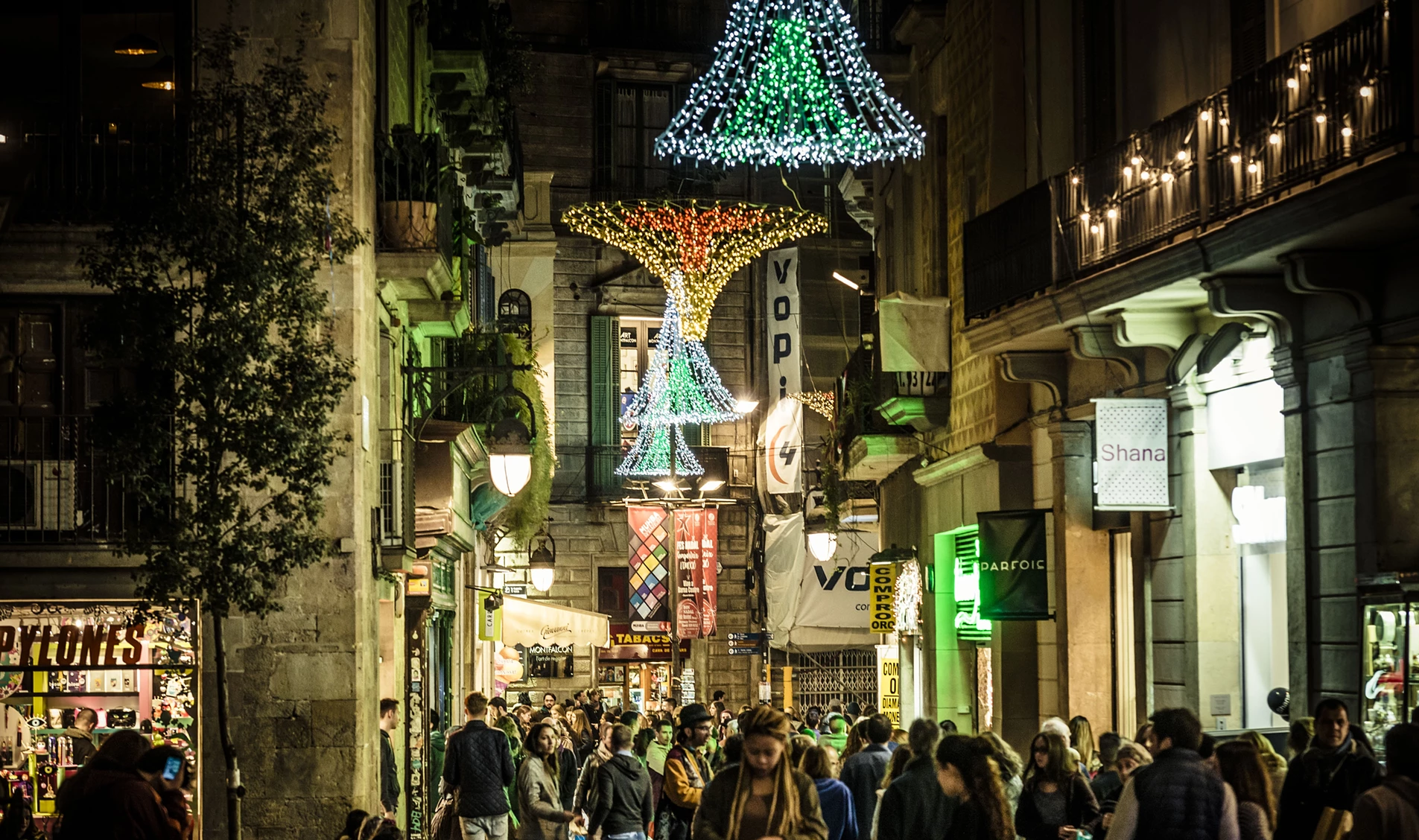 (Image: Picasso's former art school in the gothic quarter in Barcelona may soon meet its demise. via: The Guardian)
Plans announced for the future of Picasso's Escola d'Arts i Oficis de Barcelona did not sit well with the trade unions and local residents this week. The space is planned to be turned into a Woody Allen museum, immortalizing the American director's work and attracting more tourists. Allen shot his critically acclaimed Vicky Christina Barcelona in 2008, providing good publicity for the city.
Trade Unions have organized against the proposition, aiming to preserve the space as an educational establishment and relic for Barcelonians. The Guardian reports, "Campaigners are reminding the city's radical mayor, Ada Colau, that one of her electoral promises last May was to reopen the building as an art school."
#3: This Week in Artist Birthdays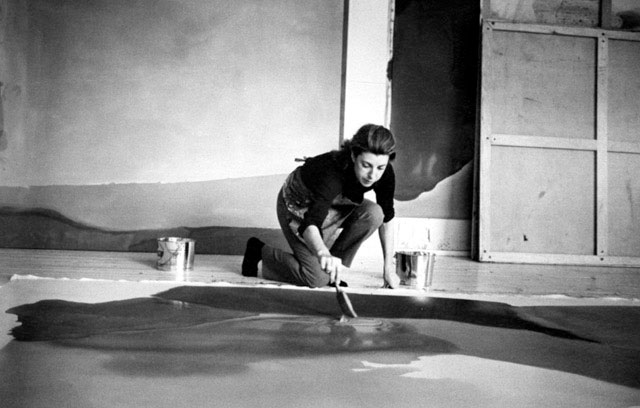 (Image: Helen Frankenthaler (born December 12, 1928) painting in her NYC studio c. 1969)
This week marks the birth of a considerable number of noted artists, among them are Helen Frankenthaler, Edvard Munch, Lucian Freud, Bernini, Diego Riviera, and more. Spanning a few centuries and art movements, each artist brings a unique achievement to celebrate.
Never miss an artist's birthday – follow us on Facebook and Twitter.
#4: Designer Vanessa Alexander Shares Her Love for Art

(Image: Dean West's Palm Springs #2, selected by interior designer Vanessa Alexander)
Our Director of Art Advisory to the Trade Hayley Miner chatted with designer Vanessa Alexander about how art plays into her everyday life and design. Influenced by a childhood spent travelling the globe and her mother's own passion for collecting art, Vanessa has developed a strong aesthetic and a true sense of what inspires her.
Vanessa sets aside her own aethetic when selecting art for clients or a project, relying on the "emotional fit" to a room that a piece has. She explains,
I like to find a balance to their choices so that there's a flow to the collection (be it big or small) as you experience the house and to some extent marry the vibe of the room or the activity of the space with something in the works itself.
Check out our Q&A with Vanessa to learn more.
#5: Pantone's Two Colors Evoke a Deeper Meaning
(Image: Pinlight, digital photography by Jennis Cheng Tien Li. See more works in our Pantone inspired collection)
Pantone announced its annual color of the year, for the first time selecting two colors – a pale and tranquil blue "Serenity" and the calming and dusty "Rose Quartz." The inclusion of both colors was a purposeful nod toward an increasing awareness and breakdown of gender binaries.
In a release, Leatrice Eiseman, executive director of the Pantone Color Institute, explained "Joined together, Rose Quartz and Serenity demonstrate an inherent balance between a warmer embracing rose tone and the cooler tranquil blue."
The colors are not only meaningful, but provide a beautiful effect in art. Our curators have put together a selection of works in these hues, which you can see here.
#6: Murals Remain Down to Earth Despite Large Size
(Image: Fintan Magee's large scale murals can be found in cities all over Australia and surrounding areas. via: Booooooom)
This week we found ourselves charmed by the surreally wonderful murals of artist Fintan Magee. Born in Lismore, New South Whales, the artist began practicing graffiti art at a young age in Brisbane in a more traditional way before experimenting with guerilla murals.
His large figurative subjects explore themes of contemporary living – loss, consumption, dreams, etc. The above mural, located in Dunedin, New Zealand, features a dreamlike scene of three figures collecting clouds, blending into the surrounding sky.
Head to Boooooooom to see more of his work.
#7: Ai WeiWei's Lego Project Is as Political as Expected 
(Image: The artist stands in his newly opened Lego Room at the National Gallery of Victoria in Melbourne. via: Artnet)
Following our earlier coverage of the quarrel between Chinese artist Ai WeiWei and The Lego Group over a bulk order the artist placed, the project has seen completion. After the company denied his request, claiming to not support their use for political works, people from all over rallied in support by sending their old or unused Legos for WeiWei to complete his project with.
This week saw the unveiling of his finished Lego Room, part of an exhibition entitled "Andy Warhol | Ai Weiwei," packing over two million Lego blocks into one room. The parts were assembled by volunteers and come together in various components that celebrate Australian dissidents, most recognized of which is WikiLeaks founder Julian Assange, Artnet reports.
What art happenings are on your radar this week?