7 Things To Know This Week In Art
#1: Happy Birthday, Frida!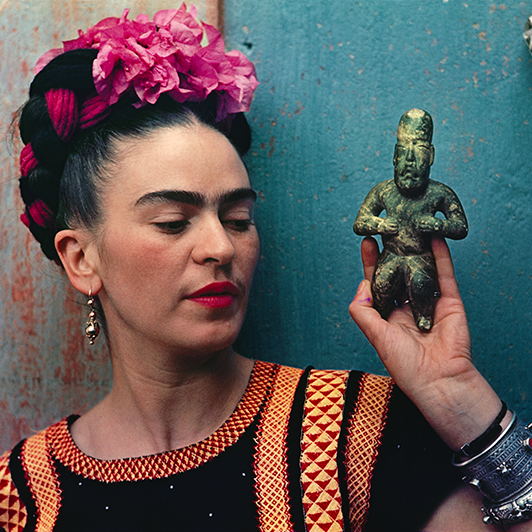 "Frida With Idol,"  taken by Nickolas Murray in 1939 [image source]
This week we commemorate the birthday of beloved painter Frida Kahlo. Born in Mexico City in 1907, Frida's celebrated work offered a deeply personal look into her psyche and the issues that plagued her life. She addressed problems she faced as a woman in her culture, also addressing a larger sociopolitical system fraught with inequalities, rejecting the claim that she was a Surrealist painter and instead proclaiming, "I never painted dreams. I painted my own reality."
We're celebrating Frida this week at Saatchi Art with a collection of works recalling her distinct style. Plus, check out these design ideas that draw inspiration from the vibrant colors and textures of Mexico.
If you're in New York, head to the Botanical Gardens in Brooklyn to see Frida Kahlo's Casa Azúl gardens come to life as a celebration of the flora she cultivated at her home in Mexico, open through November 1st.
#2: Lia Porto's Abstract Forms Hit Southhampton
Lia Porto in front of her painting, "Nesquik de Tofu," featured on Saatchi Art as part of our Inside the Studio series
Argentina-based Lia Porto describes her artistic practice as a translation of non-verbal feelings surrounding us into a visual language. In our Inside the Studio interview with her, Lia explains:
The development of the painting and each picture functions like a universe in itself, with many elements—organic elements—coexisting together. The whole movement of painting is a movement of making these elements appear, in a constant search for balance, tension, and equilibrium.
This year, Lia's work is being featured for the first time by JanKossen Gallery at Southhampton's premier art fair, presented by Art Miami. Art Southhampton opens Monday, July 13th at Nova's Ark Project in New York—learn more here.
Can't make it? See Lia's work available in her Saatchi Art portfolio.
#3: Spotlight on China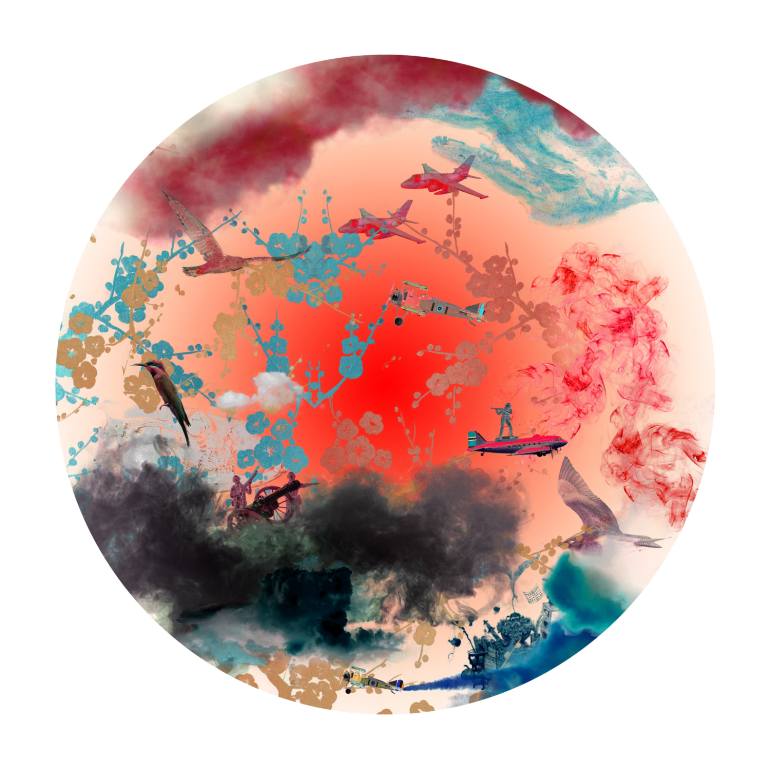 "Oriental Memory XI," digital photograph by Guang Yu-Zhang, part of our Spotlight on China collection
This week, ArtNet News interviewed Eli Klein, founder and owner of the Klein Sun Gallery in New York, which exhibits and supports exclusively contemporary artists from China. After spending time in Hong Kong as a child, Eli developed a vast appreciation for Chinese culture and art, soon recognizing the opportunity to bring an awareness of the East to the West. He champions buying Chinese art as a strong investment, telling ArtNet, "Chinese art is the perfect investment. Not only are you taking home a stunning artwork, you are also investing in the culture."
Check out a collection of works by some of China's hottest contemporary artists, hand-selected by our chief curator Rebecca Wilson.
#4: Google Repaints The Classics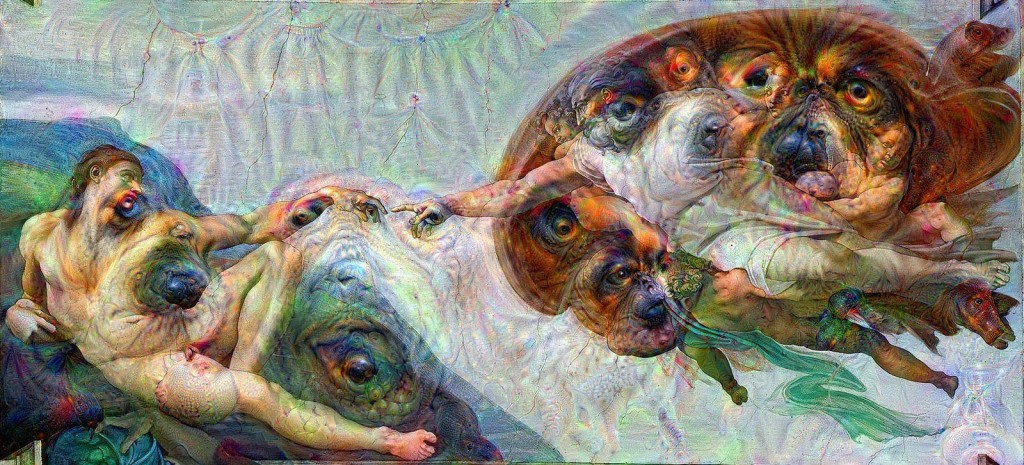 Michelangelo's famous "Creation of Adam" gets an update [image via Hyperallergic]
Researchers at Google have developed a new software that's turning images on the web into uber-psychedelic worlds full of kaleidoscopes and creatures. The software is a processing system that relies on Artificial Neural Networks, which are built to mimic the way a biological nervous system processes information, enhancing images it's fed layer by layer. The trippy, dreamlike images produced are due to the networks over interpreting information and pulling in elements from other images.
Google decided to open this system to the public, asking people to create their own masterpieces and hashtag them with #deepdream. Head to Twitter to see the results —often creepy, always dreamlike.
Show us your own #deepdream creations in the comments below!
#5: #SharkWeek2015
"Sharkies" gouache painting by Jonathan Wills

Happy Shark Week! More than 40 million people tuned in to last year's week long celebration on Discovery Channel, proving that people do, in fact, like sharks. From the comfort of their home, that is.
We've got our own shark-filled collection of art to coincide with this year's offering, inspired by the most famous shark—Jaws. See them all here.
#6: The Best Of This Summer's Outdoor Art Displays
Artist HOTTEA transformed this Roosevelt Island private pool into a colorful oasis with his "Asylum" installation [image source]
The good people at Wallpaper* have assembled the must-see outdoor exhibits on display this summer. From New York to Denmark to France, this roundup has something for everyone, including a serpentine light pavilion, endless pool of swirling black water, and more.
Love checking out art around the town? So do we! Follow us on Instagram and tag #SaatchiArt and #artaroundtown on your photo for a chance to have it reposted!
#7: A Brief History Of Street Art Explained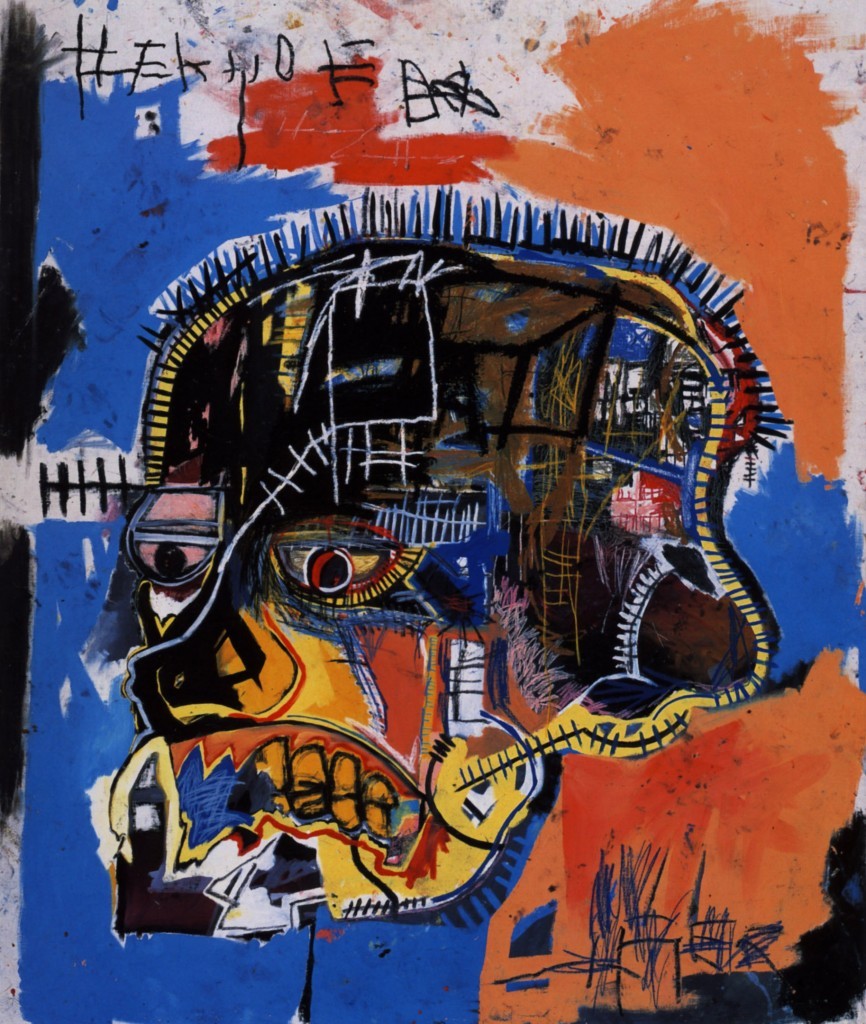 "Scull" (1981), Jean-Michel Basquiat
A form of art once thought exclusive to degenerate teens and rebels, street art today is esteemed in a way that reflects a new cultural sentiment; it is celebrated rather than renounced. Street art has a rich history, developed as a reaction to political and economical inequalities felt by subcultures worldwide. As we've seen recently, however, as much as street artists today are admired, there is still the fear of legal persecution for their actions.
Don't miss our brief history of how street art has evolved over the decades.
Whose art are you excited about this week?