7 Things To Know This Week In Art
Our recap of what's happening this week at Saatchi Art, online, and around the world.
#1: Printmakings Mix Dark and Surreal with Playful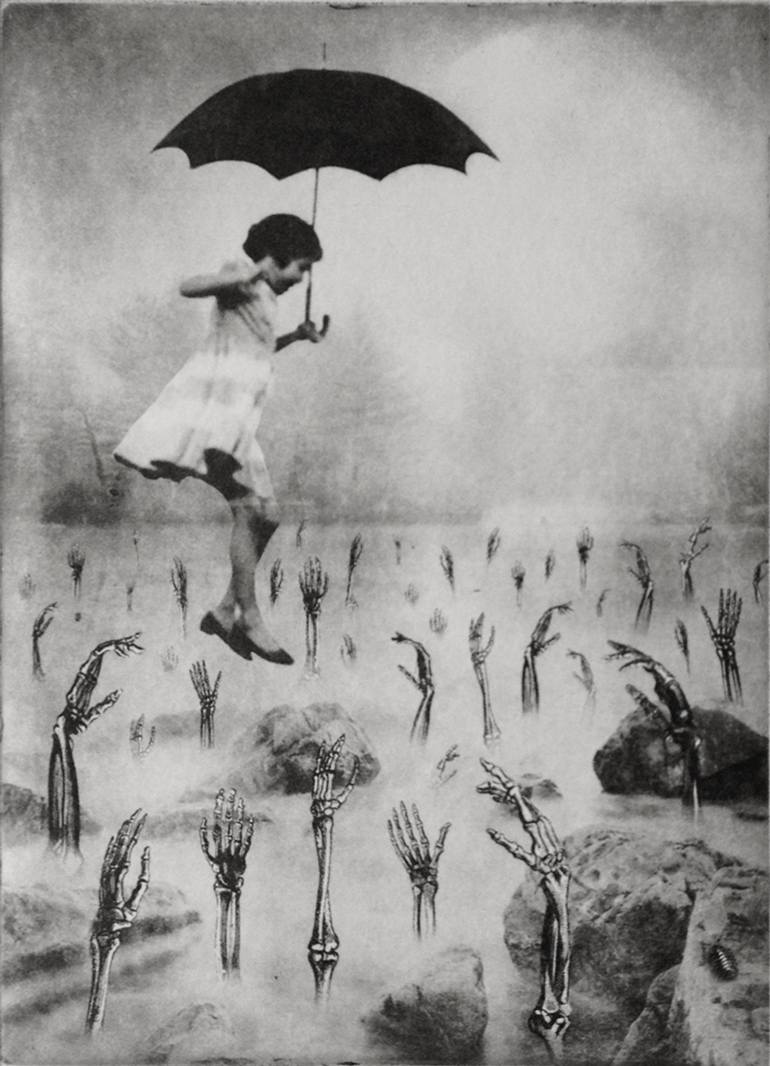 "The Girl and the Umbrella" and "The Girl and the Balloon" printmakings by Jaco Putker on Saatchi Art
Saatchi Art's Jaco Putker was featured on Colossal this week for his mixed media printmaking and etchings. The Netherlands-based artist combines digital techniques with traditional ones to create solar plate etchings, a non-toxic method that allows him to produce to his desired photorealistic effect.
Putker's etchings have a magical feel to them, despite their dark imagery– fables that don't exist, according to the artist. He invites viewers of his work to imagine their own interpretation and build a narrative, imbibing each work with unique meaning.
Head to Colossal to learn more, and explore his work on Saatchi Art to develop your own take on his fables.
#2: New Technology Restores Trust in Art
A fake version (right) of Matisse's "Odalisque in Red Pants" (1925) was on display at the Contemporary Art Museum of Caracas, Venezuela [Hyperallergic]
Forgeries and fraud in the art world is a longstanding problem, with experts claiming "as much as half of the international art market could be comprised of fakes." These vicious fraud attempts happen when convincing copies of noted works are made and then wrongly profited off of.
A new system is well underway that would absolve museums and galleries from the staggering fallout and cost of art theft and authentication,  the New York Times reports. The Global Center for Innovation in Albany, New York has been developing this technology that uses a synthetic strand of DNA that will be affixed to the back of artworks. Referred to as i2M, each synthetic thread of DNA will, "provide an encrypted link between the art and a database that would hold the consensus of authoritative information about the work" (New York Times).
#3: Stephanie Ho Finds Poetic Movement in Crowds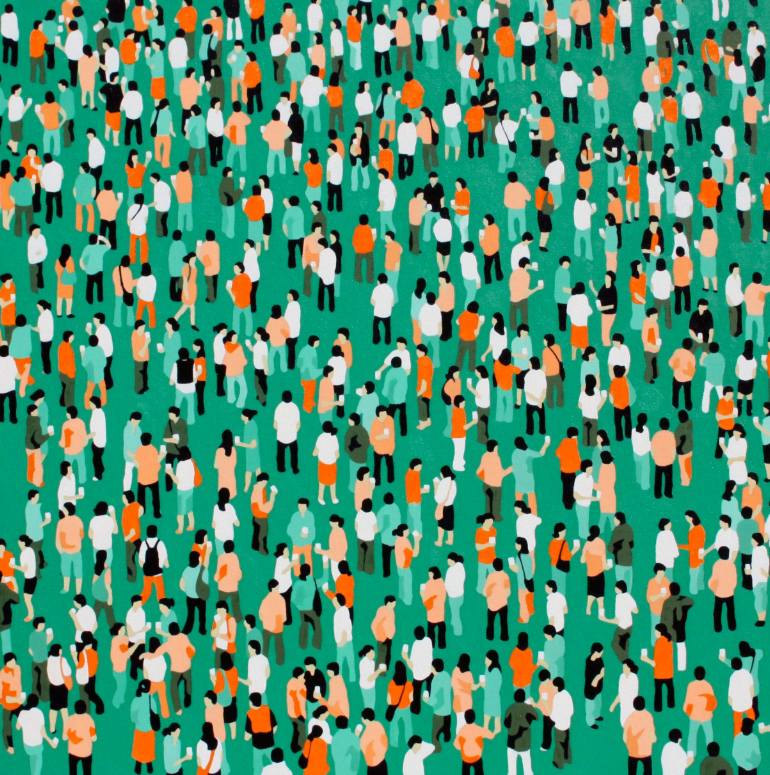 "Frozen Planet 19" and "Cheers" by Stephanie Ho
In her figurative paintings, London-based artist Stephanie Ho removes all background and context, leaving behind the crowds of figures that occupy the space. Often based on photographs, she places and paints each person onto the canvas with careful detail, the result of which is meticulous as the process itself. Quirky and always deeply human, her panoptic paintings capture the joyous movement present in everyday life.
The artist received recognition this week on Booooooom, enjoying an artist spotlight on her paintings. Check out the entire feature here.
#4: Delve Into the Philosophy Behind Miguel Laino's Work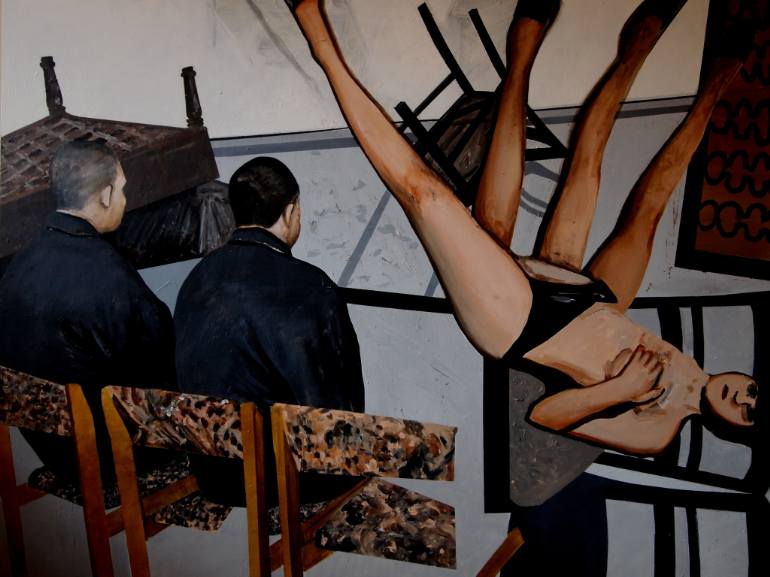 We go beyond the frame of "Disillusion & Dissolution" by Miguel Laino 
This week on Canvas we dove deep into the work of Miguel Laino, a London-based artist who was previously featured as One to Watch and an artist to invest in on Saatchi Art. Rather than being outright surreal or otherworldly, Laino's work is illustrative of philosophical concepts that obey a different set of rules, provoking a visually strange effect.
We interviewed Miguel about his painting Disillusion & Dissolution, a scene that evokes chaos and discord contrasted with the serenity of two observing monks. Of the latter, Miguel says
They are immersed in the source out of which the forms arise and to which they return. This frees them to observe the passing show with unconditional love, all the while seeing the eternal essence, which is animating the temporary forms. They are "dis-illusioned," but not in a negative sense.
Read our Q&A with Miguel to learn more about this fascinating work.
#5: Jamie Lee Curtis Curates An Exclusive Photography Collection on Saatchi Art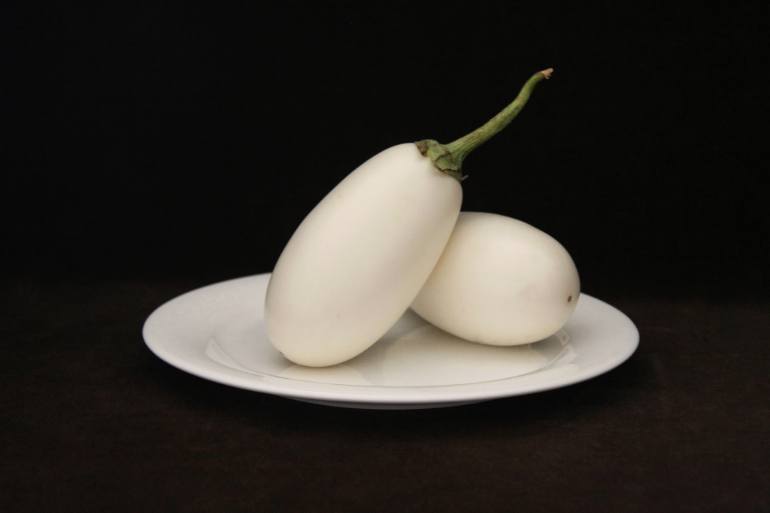 "White on White" digital photography by Julia Sent, selected by Jamie Lee Curtis as part of her photography collection on Saatchi Art
We're excited to present a new collection of photographs curated by esteemed actress and children's book author Jamie Lee Curtis. No stranger to photography, her expertise has been called upon in 2013 to curate for the Frostig Collection's photography exhibition and again recently for an advance preview of Paris Photo Los Angeles.
A photographer herself, Jamie lent her eye to this exclusive 16 piece collection of photography, made by emerging artists from the U.S. to the Philippines, France, and beyond. The collection showcases exciting photographic work, and is available online here.
#6: Artist Creates Man-Made Celestial Beings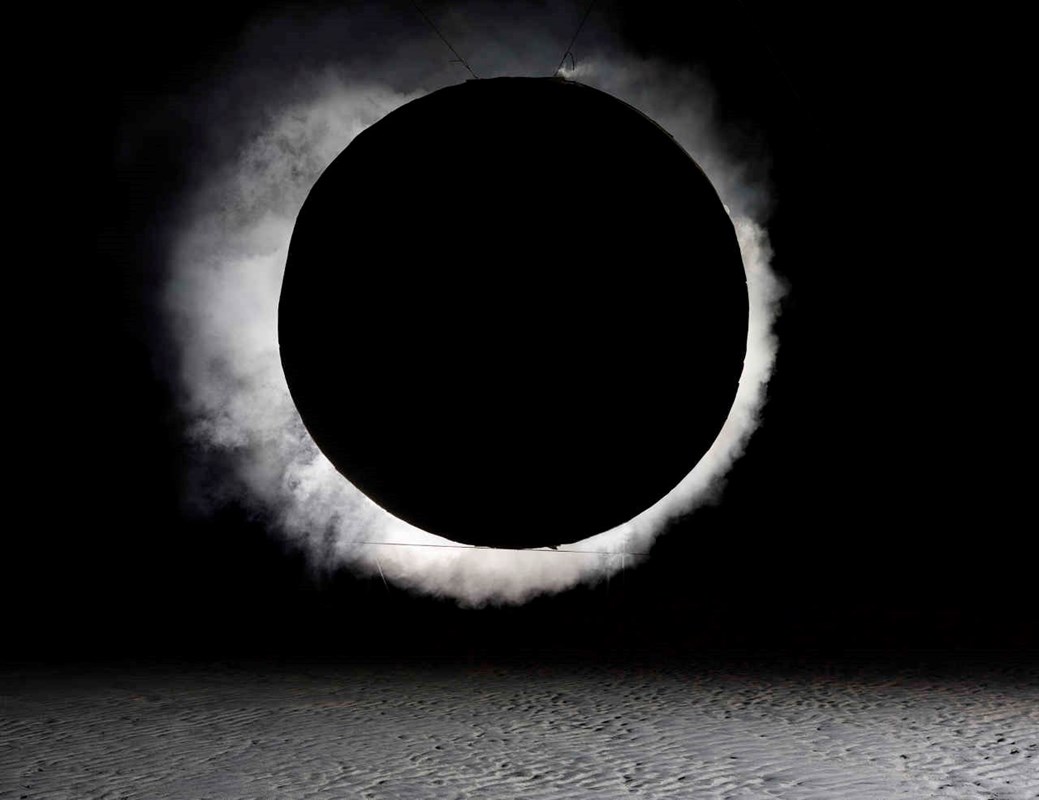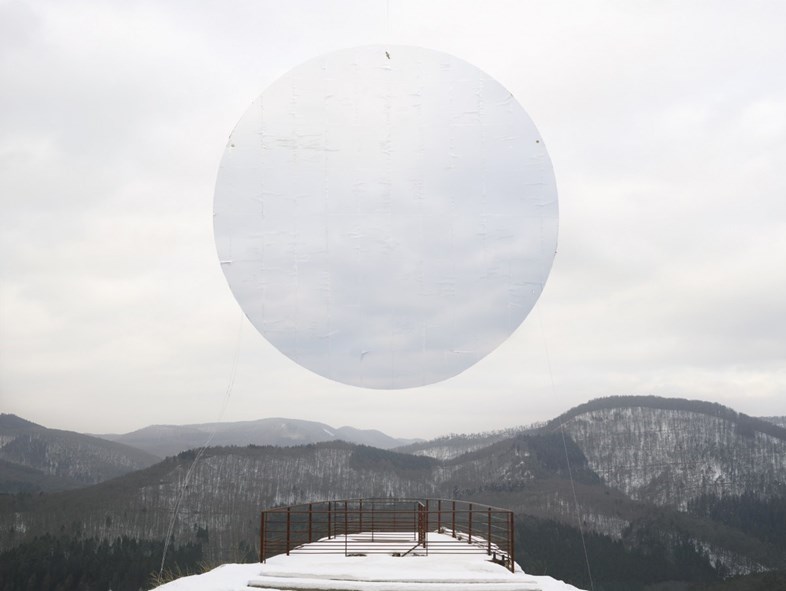 "Station V" and "Station I" (2015) by Noémie Goudal, part of her new exhibition, Southern Light Stations [AnOther]
What appears to be images of the heavens, remarkable in and of itself, reveals to be much more. French artist Noémie Goudal mimics celestial phenomena with her photomontages, constructing bits of the landscape from paper before staging and photographing the result. Goudal draws upon an illustrious history and fascination humans have with the heavens – the subject of myth, legend, and science.
Her latest body of work is entitled Southern Light Stations, on display now. Goudal was inspired to illustrate the stories she came across as she was researching the history of the cosmos, including "Stories on the astronomy studies of the Arabs and the Persians during Antiquity, for instance, or how people observed the sky during the Middle Ages with no equipment."
Southern Light Stations will be displayed at The Photographers' Gallery in London through January 10, 2016.
#7: French Countryside Rendered in Digital Painting


Artist Quayola explores classical art movements through modern technologies, breaking down the works of iconic artists through software and digital illustration. With his latest, Quayola reinterpreted the work of Vincent van Gogh by creating digital paintings of the same Provence countryside in France that once inspired the Dutch artist. Entitled Pleasant Places, this series captures the movement of the landscape through blurred pixels, achieved with, "the misuse of image­ analysis and manipulation algorithms," reports The Creators Project. Watch the above video to experience the effect.
Pleasant Places will premiere this weekend at the Glow Festival in Eindhoven, the Netherlands, and will run through November 14th. Learn more about this project here.
What art happenings are on your radar this week?